It's purely the game of confidence and Opportunities around you.
Being a motivational speaker, I have been traveling around the world to deliver lectures. But what I am going to share today is different, and I believe it's worth sharing as an experience here at the story of souls.
It was a pleasant day, and the soothing weather was enhancing my excitement to deliver yet another lecture at a University.
I, Brigadier Vinod Dutta, delivered a motivational lecture on leadership at ITM University, and it went exceptionally well. Active interaction by the students helped me to "explore" and share my own real-life experiences and practical tips.
After the lecture, there was a refreshing session of tea, snacks, and chat. I was standing near a huge glass window appreciating the evening sun when suddenly a soft sound interrupted the thoughts:
"Excuse me" Suddenly, a young girl- hardly in her Twenties/teens managed to approach me.
"Yes"
There was no one around me at that time, as everyone was busy enjoying snacks and chat.
"May I have your contact number, if you don't mind?"  It is a usual request by students who generally need some specific guidance on career management.
The Secret
So, I shared my visiting card and got a call in the evening- as expected. What was unexpected, though, was the strange request she made over the phone.
Though surprised and a bit angry. I couldn't help appreciating the confidence and trust she showed in me- a total stranger. Here's the conversation:
After introduction and greetings, she said: "Sir, Inspired by your lecture I would like to share a secret that I haven't even shared with my parents."
"Secret!" I was not prepared for any secret!
She continued- her voice jittery, "I am a small-town girl pursuing a management course at this college and staying at the hostel here. My preparation is not up to the mark for the approaching exams and will certainly fail. Please request VC to help me pass these exams!"
"I know that you are familiar with him." She was not wrong.
This strange request was outright unethical, too- and this is not something any good motivational leader would like to hear.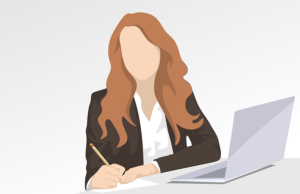 As I was fumbling for a suiting response, she continued, "While staying at the hostel with some of my friends, I was misled. Taking advantage of complete freedom, I started drinking, smoking, and frivoling away my time- at the cost of my studies."
Then she came to the point, "If you could bail me out this time around, I promise you to mend my ways. Would you be my mentor?"
"Let me see what I could do." I wasn't happy at her request but didn't want to dishearten her either.  Maybe the word "Mentor" had a quick effect on me.
The Solution
At night I mulled over the conversation and discovered that her past no doubt presented a negative picture. Nevertheless, she had got the leadership traits. She was not only considering to reassess herself but is also ready to take the corrective initiative at the right time with full trust in her mentor. That was the word she used for me.
So I spoke to VC in this regard to know what is the best possible way-out – without compromising with ethics and compliance.
After some discussion, he finally came up with the golden mean and said: "I could allow her to sit in re-test for two exams, and in one exam, we can consider re-evaluation."
I was happy for her.
Destiny is with those who dare. The girl was not only able to clear the exams but also did exceedingly well in the subsequent sessions. Her interest in the studies helped her mend her ways pretty quickly with some consultation sessions. And yes, throughout her studies, she kept in touch with me through calls and emails. I indeed became a "mentor" for her. After completing her studies, that girl is now working at a good position in TCS.
Lessons from The Story
1. That one should be well aware of their worth and able to strike at the right time as the initiatives, confidence, and trust in others, as well as yourself, can bring positive changes that can reshape your lives.
2. As we all make mistakes, but those who dare to rectify and take ownership of their mistakes can make a difference in their lives.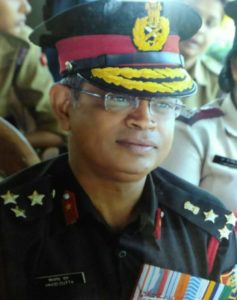 Brigadier Vinod Dutta
Brigadier Vinod Dutta is a warrior & Logistician, has practiced various nuances of Management and life varied Experience in Inventory & Materials Management, SCL, HRM/ Training(s). Handled SCL in KARGIL war with Excellence, also the Logistics Advisor to The Royal Govt of Bhutan, and has been Faculty in College Of Materials Management, Jabalpur.
He holds two master's degrees in Management & Strategic Studies, Law degree, M Phil in Management & Ph. D. too! Been an alumnus of Coveted Defence Services Staff College, Wellington, Army War College & IIM, Indore. He has also attended Courses on Supply Chain Management & Logistics and Project Management at MDI, Gurgaon
A visiting Faculty to Army War College, Defence Services Staff College, Wellington, IIT Kanpur, Amity University, Mewad University, Indian Railways Institute of Transport Management, Lucknow, IIRD, Shimla. Traversed the logistics & management field and the Academic world, the natural progression was to share knowledge and inspire self-development. Brigadier is a keen Golfer & Voracious reader. Presently Brigadier is Senior Advisor in PNB involved in strategy &Key achievements. He has a deep understanding of the business processes, stakeholders & interdependencies.
Jitendra Bhojwani edits this short inspirational story.
Please follow and like us:
Our Rating for this Story