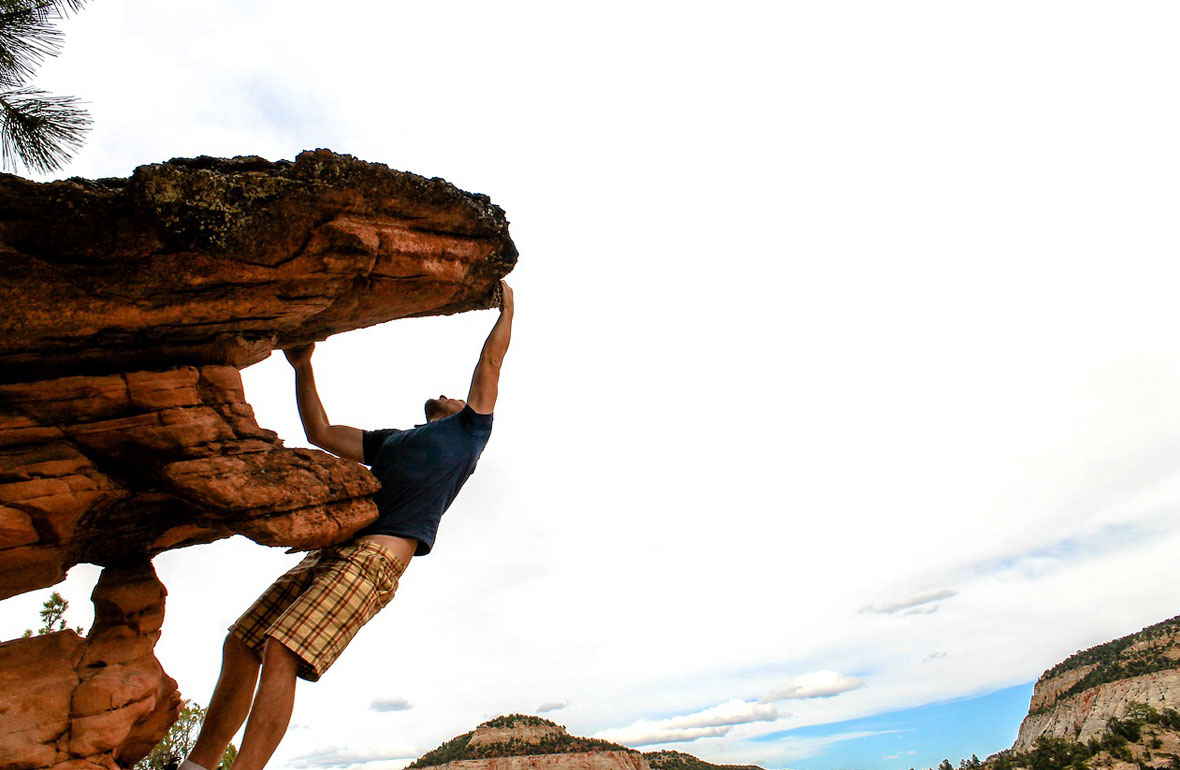 This journey called life is ever-so-fraught with crossroads, and not every turn, we take leads us to the desired direction. When the light at the end of a long tunnel remains evasive, it is only human to want to give up and quit. Difficult as it may be, keeping faith in a higher power and bigger purpose during such trying times may give you the strength to keep moving forward. This little experience of an exasperated man standing on the brink of letting all that he had is a firm reiteration of the fact that not all is lost even it seems lost. Today we will present an inspirational story of perseverance by Rakshit Matta of ArcOne Studios, a firm believer in this philosophy.
Once, a man tired of the constant trials and tribulations that life threw his way and decided to quit. He quit his job, his relationship, and his spirituality. There was only one thing even to give up – his life. Being a believer, he decided to go to the woods to have a final talk with God before taking the plunge.
'God, is there even ONE good reason for me not to quit?' he demanded.
'Look around,' God said.
Confused, the man took a cursory look at his surroundings. 'Do you see the bamboo and the fern near you?'
'Yes,' he replied, still unsure of the point being made.
'I planted both the bamboo and the fern seeds here and decided to take good care of them. I gave them water and light in equal measure. Soon, the fern grew out from the earth and spread a brilliant green all around — the spot where the bamboo seed remained unchanged. A year passed by, the Fern continued to flourish and grow, but the bamboo remained obscure. But I did not give up on the bamboo seed,' he said.
'In the following year too, the fern grew wider and more vibrant, but the bamboo seed still did not yield anything. I still did not quit. I wouldn't quit on something I planted. In the third year, and the fourth too, nothing came from the bamboo seed at all while the fern grew more and more plentiful as time went by,' he added.
There is still confusion in this man's life about how the bamboo and fern were relevant to his life's miseries. After a long wait of five years, a tiny sprout emerged from the soil. Compared to the flourishing fern, it seemed inconsequentially small. However, in a mere six months, the bamboo grew to be more than 100 feet tall. The five years spent hidden under the ground were not wasted. It had spent this time building its roots. Roots that would be capable of sustaining it when it finally sprouted and giving it all that was need to survive and flourish. I know all my creations are different from one another.  And I will never give them challenges they cannot handle,' God explained.
'Just the way the bamboo was growing its roots all these years, your struggles to are a process to help you grow roots. When I did not quit on the bamboo, how can I ever quit on you,' God said in a reassuring voice, and reminded the man, 'Both the bamboo and the fern had their purpose, their place in the scheme of things. Yet, they make the forest more beautiful in their unique way. The key to happiness is not comparing you to others. When your time comes, you will rise high too.'
'How high will I rise?' the man asked.
'How high do you think the bamboo will rise?' God asked in return.
'As high as it can,' the man replied.
'Exactly,' God said, 'similarly, you shall strive to rise as high as you can. In doing so, you will bring me glory.'
This simple yet profound advice simplified the complexities of life for the man in an instant. When the going gets tough, remember that God will not quit on you, you shouldn't give up on yourself either. 
Don't Give Up.
Share it if you like it, let others also get the inspiration. Till then, stay inspired, stay blessed!
Rakshit Matta (INDIA)
Rakshit Matta is a suggestive author for this write-up. An entrepreneur started his venture at a tender age. A photography enthusiast. He can find humor in most adverse situations, as well. He is a firm believer in this philosophy. Till today, he says he is a learner and have a knack towards minute details. You can find his firm through the 
FB page
.
Our Rating for this Story