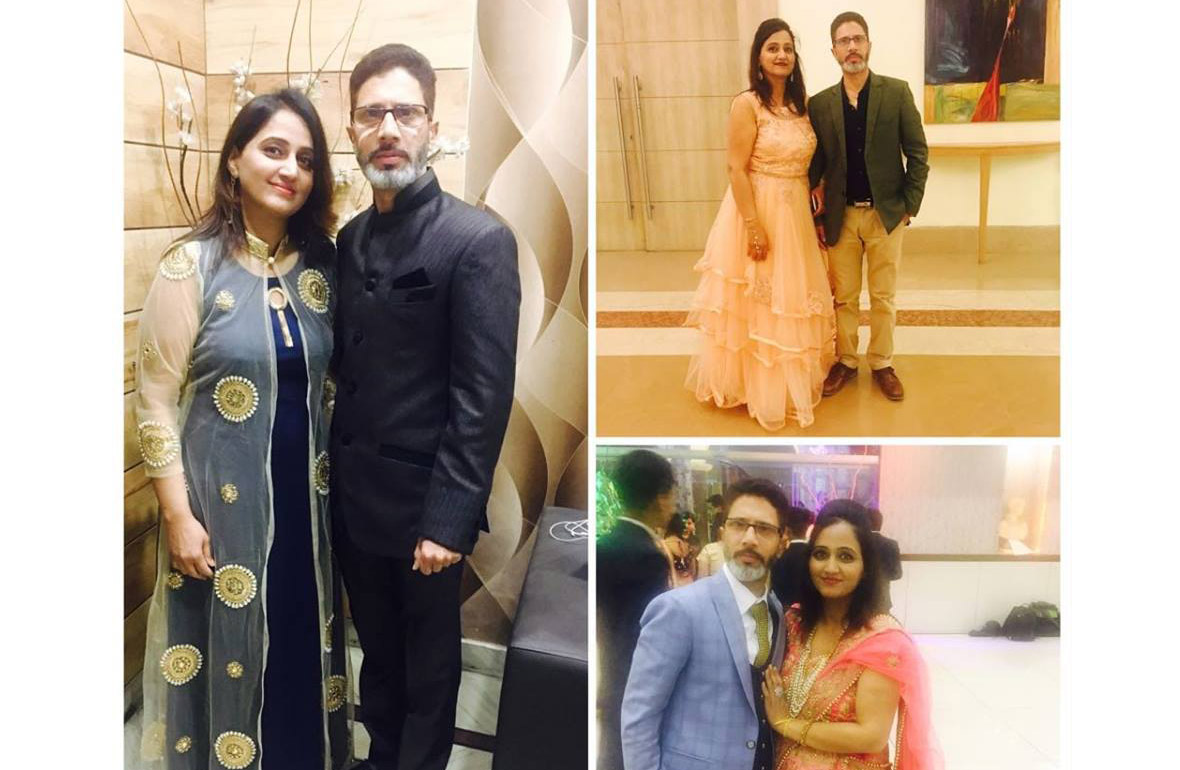 There is a general notion that businesspersons hardly get the time to look after their hobbies and creative interests. Talk less of active participation in competitions or contests! However, some businesspersons defy this traditional notion, and Vikas Vij is one such businessman from Jalandhar- Middle-aged, determined, and fully committed to his passion. And yes, this commitment is not limited to dabbling with his hobby. But he actively participates in competitions and has won several awards! And his is not a natural pastime hobby but hardcore Cycling that requires a meticulous mix of skills, speed, and stamina.
Craving for that Big moment!
He has a prosperous dairy firm and enjoys a good status as a socially respected businessperson with a happy joint family. But there was something in him- a burning passion for claiming his "big moment" in the world of sports! Not very long ago, he finally cracked the field where he can shine as a Sports Star!
Reviving the childhood hobby
Gifted with high stamina and innate sports skills, Vikas started practicing and honing his skills by playing badminton with some of his friends regularly. One of his friends had a pretty active schedule that involved daily jogging and cycling. It revived Vikas's latent passion. He asked his friend to bring the cycle the next day.
He started riding that geared bicycle, but as he barely covered a few meters, he heard a loud voice – "Hey, leave it…why did you shift the gears?" There was something in his friend's tone that provoked Vikas.
Feeling challenged, Vikas decided to buy that bicycle, and by the evening, he purchased a brand new bicycle of the same model!
But it took him some more time to formally put severe efforts in developing his hobby into a fine art by joining a cycling group. Vikas came to know about a group of cyclists in the state he seriously gave it a thought of joining it as Birds of a feather flock together! He came into contact with many amateurs as well as professional cyclists as the group used to frequently organize parties and meetings of the members where the members can come together, socialize and have some good time together. Vikas used to visit all such events as he was interested in socializing and having some good time together with like-minded people and talk about their passions!
The candid question that paved the way for success
However, socializing was not the sole aim of these events and functions. One day the group president Rohit Sharma called Vikas and candidly asked him a question:
"You regularly attend the social events and functions of the group, right?"
"Yes," Vikas said with an air of pride "I make it a point to participate in every function!"
"…For what?" That was the question Vikas wasn't ready to hear!
"….For socializing drinking & fun!" Rohit suggested as Vikas was still fumbling for an answer! Rohit was right, but Vikas wasn't able to vocally accept this reality!
"It is not good for you or your family. Why don't you rather focus on gaining some value out of these events?"
Vikas was quick to understand the intention of this statement!
"Could you give me a month to prove my skills? I am serious!" Rohit saw Vikas's determined face and nod affirmatively with a mild smile!
Geared towards the success
Vikas added the intensity and time of practicing and started learning critical aspects of professional cycling from fellow members and seasoned cyclists. He was surprised to know that cycling competitions can involve massive distance challenges ranging from several hundred to 1000+ Kms! He also wanted to be a part of such adventurous sports!
Paying the real price of the passion
After some time, Vikas got a call from Rohan, telling him that he has chosen a cycle for Vikas and booked it for Vikas.
When Vikas went to collect the cycle after one week, he was amazed to know the price. It was more than twice the amount of average motorcycles! Before that, Vikas never thought that a bicycle could come at 6-figure price tag – 1, 25,000 to be precise!
Braving the Brevet!
Next, he came to know about Brevet, a series of endurance rides. Instead of positions like First, Second, etc., it is awarded different designations to the winners like Renodeurs and Super Renodeurs! The participants have to cover different distances that have to be completed at various times, as stipulated. Winning Rendouer title is not an easy feat. Even more difficult is to get a Super Rednour title- that is an uphill task even for the expert cyclists. Super Rednour (SR) is given to the cyclists that can complete four different series in a single calendar year- 200, 300, 400, and 600 Km! To get the S, the cyclists have to demonstrate the exceptional skills completing four different race competitions in the single calendar year!
In 2015-16 he participated in one of the significant cycling competition Brevet 300 Km where the riders have to complete long distances with several breakpoints in between. He ended the race on an MTB-a sophisticated cycle model designed for professional cyclists.
It fully husked his hesitation and changed the challenge into a hobby. It bolstered his confidence, and next, he determined to take a tougher challenge after two months. This time the total distance was 300 Km. Instead of resting on his laurels he started taking regular part in Brevets of varying lengths (200, 300, 400, 600) during the year 2016-2017 that won him the SR title- a prestigious achievement for beginners as well as seasoned cyclists.
Achievements
In September 2017, he completed his first SR series. Encouraged by this milestone achievement, he started enjoying the brevet challenges in diverse regions that ultimately won him an SR title.
Another feather in his cap was to get two SR titles in the year 2016-17. He became the second person of the entire Punjab state to achieve this covetous title!
In 2017-18, he had taken part in more than 30 Brevets and had won the first SR title in the first two months!
Racing for RAAM
Next, he came to know about the qualification race for RAAM- one of the toughest cycling events of America. It was being held in Punjab for the first time. The solo cyclists have to cover a total distance of 615 km with his crew ad complete it in just 30 hours! The qualifying cyclists are eligible for racing across America that involves a distance challenge of 4100 Kms to be completed in 11 days!
The race started from Chandigarh, and a total of 36 participants across India had participated! Vikas had to compete with the best of expert cyclists with an immaculate record, unmatched stamina, and excellent sports skills! Due to his passion and determination, Vikas was able to win this competition, too, making him share the list of 16 winners! He completed the race in a record time of 28 hours!
Winning the ultra challenge of Chardi Kalan
He then participated in another demanding ride – Chardi Kalan. It is an ultra ride where the cyclists had to complete a distance of 1000 KM in just 75 hours.
Vikas had 75 hours at his hand to finish a massive distance of 1000 KM. He didn't allow the doubt to dominate his determination, though! Unleashing the best of his sports skills, Vikas was able to complete this race in 64 hours. Recently he participated in a 1400Km Brevet and finished it in 96 hours!
He has also qualified with LEL.
Now poised for Paris breast Paris (PBP) competition
He took part in the PBP, the Paris Breast Paris competition. It is a Mega Cycling Event for which thousands of expert cyclists across the globe wait. Vikas had to compete with 5000 best cyclists who will compete with each other to complete a 1258 Km track in 90 hours! It took place on August 8th, 2019, and with much proud, he cracked the PBP and attained another title as well.
Vikas's Club
Going a mile further, he even developed a cycling group with other cyclists.  And he got his club registered in Audax, a France based organization having many registered clubs across the globe! Today, the group has spread across multiple states of India. It is one of the most certain groups that correctly maintain a balance between professional and personal relations. Apart from being a group of expert cyclists encouraging novices and professionals alike, the group also shares their achievements and success.
Please follow and like us:
Our Rating for this Story