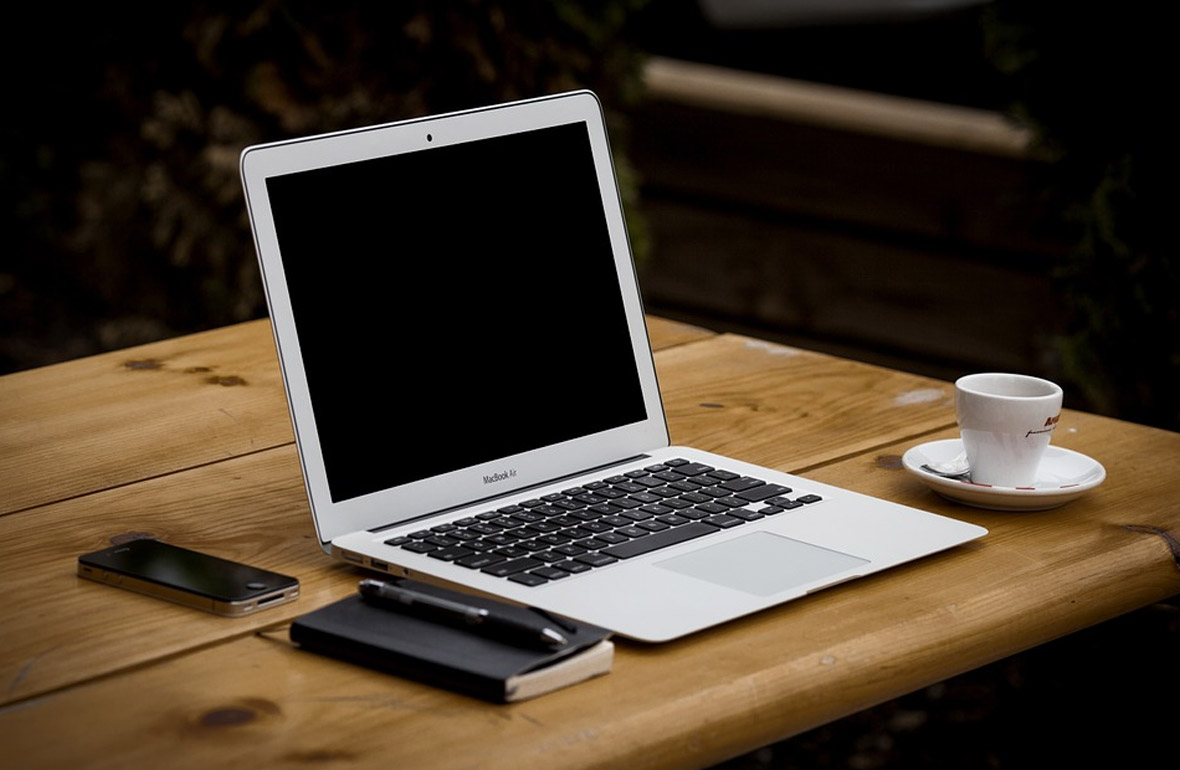 In India, we can say this is the era dedicated to entrepreneurs. We see a lot of people taking that extra edge while leaving their jobs and moving into entrepreneurship. Well, some get success, some give-up. And some have been slow yet steady and are still going determined towards their aim. We have got one such story from the entrepreneurs' pool who believes that let "my actions to speak louder than my voice." Here we are presenting the true story of how this common man became a successful entrepreneur. He also speaks about the right strategies and determination that turned him into an entrepreneur: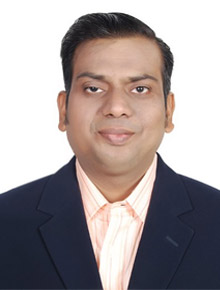 Suryakant's Interview
Background
Suryakant was born into an average middle-class family and always led a simple life. He did his schooling from the right school and pursued Post graduation in Maths and Computer Application. After that, he worked in IT industries and served global clients for more than 20 years. During his initial stage of career, along with his full-time job, he spent a reasonable amount of time and effort in acquiring a few more certifications in the field of  Business Management.  He also completed his MBA Degree as a part-time course from the reputed institution. When he was in his mid-age of employment, he has a good career growth and became the Director of R&D and Delivery in an IT MNC. He served his last company for good tenure and later decided to open his venture in 2012.
Starting a new venture is always exciting and challenging. Moreover, when a person at such a high-level position, takes the risk of leaving a full-time job to pursue his passion, it is indeed a courageous job. Well, we can say that Suryakant is a risk-taker. He came up with the business model, which is self-sustainable. Presently, he is on the board of directorship of five firms, and he is on the advisory board of a few others.
Before further discussion, Suryakant also mentions that his family has been a significant strength in his success journey; he also believes that without family support, no one can move or grow.
Peeking into Suryakant's firms
In a shorter timeframe from 2012 to now, he has established multiple firms into Business Consulting, Software Development, and IT Consulting. His prime focus is on Business Consulting and developing entrepreneurship across India. Through his Business Consulting firm, he primarily engages with his clients on long-term engagements to enable those businesses to take-off growth ride. His firm helps organizations in the field of sales and marketing, business expansion, managing business risks, technological development, business transformations, and organization alignment. In other words, his firm helps other enterprises overcoming from any crisis. They have expertise in analyzing the crises and have multiple decades of experience to define the solution to the problems. His firm works as a helping hand/partner to its clientele towards increasing figures and showing a way to success using led by example technique.
Suryakant individually and personally Mentor, guide, and consult more than a hundred entrepreneurs, founders, and board of directors. He helps them grow their business and to be the leader in their respective industry/domain. He also guides them to manage their business crises using state of the art management practices and international standards.
Aim & Motive
Suryakant observed that we in our Indian culture are following a typical mechanism of scoring good marks in schooling and pursuing graduation. For graduation, preference is engineering or management degree with mandatorily good grades. Moving next is seeking a job in a good MNC, and now you are ready to get married. However, Suryakant wants to change this cultural blockage, and he would love to see people thinking creatively and innovatively and be an entrepreneur. His dream is to see India as a country of Entrepreneurs and multi-national Enterprises in all domains and products. Thus this was the primary Aim to establish his ventures into business consulting.
Further, it is a widespread experience for the entrepreneurs' stakeholders (clients, investors, or stakeholders) that they don't believe the capabilities of a young/aspiring entrepreneur. He advises handling such situations by taking baby steps. That means grow slowly, show small results in small projects or prototypes. It builds trust in their customers and stakeholders.
His firm belief is that if you (an Entrepreneur) want that others should believe in you, before that, you must believe in yourself. He has explained that, at times, due to various external environmental factors, entrepreneurs lose confidence in their strengths. They diverted from the path of success. For this, he demonstrates them to take a step back and do retro-analysis and make a correction plan. He also tells them to implement slowly with full confidence and with complete measurement and control so that you can measure results and show a success.
Funding and Investment requirement
On the Funding and Investment requirement for a business, Suryakant believes that his prime focus is to make organizations self-sustainable. So asking how you can do so? He explained that the biggest mistake what many Entrepreneurs do that they think that once they get such funds, then only they can start the venture. And for those entrepreneurs, "tomorrow never comes." On asking more details on how such crises shall be addressed, he further explained that it is again a bad culture in India is that no one would like to invest in Idea or a sinking company. Therefore, it is a must to an entrepreneur that lets you start the venture with small funds. Go in bootstrap mode, make some success in pilot products within the known and controlled market.
And then seek for more significant funds. Suryakant also added that any enterprise be it big or small are always short of funds no matter what size of funds they require. So it will not be the case ever that one day you will get such a vast fund that whole life you can run a business without further funding requirements. He also added that his firm also acts as a bridge between organizations and investors. And thus he knows it very well, that once an investor sees the success story with limited funds. He gets the confidence that if this enterprise can do GOOD with such small funds, then if I bring money, they can do wonders. So this gives an upper hand to entrepreneurs while dealing with investors.
Serial Entrepreneur
Suryakant is not a big fan of awards. His firm has been offered awards before by a few institutes, but he does not believe in awards.  Interestingly, the agencies have offered him to sponsor something, and in return, they will ensure some Awards. But he believes that that money should be invested, preferably into the business growth first. He has seen many cases where an enterprise which has some awards but can't perform well in the market.
On the contrary, the enterprise doesn't have any award but performing well in the market. Therefore, Suryakant emphasizes that all stakeholders believe in results and success stories over the number of prizes you have. So he recommends that an Entrepreneur need not waste his time, money, and efforts for such sponsorship or paid events and need not to create unnecessary hype.
Suryakant believes in developing a Good to Great Organizational Culture. A pleasant, friendly working atmosphere to employees where employees are motivated and to make the organization a place where innovation becomes the culture. Then in return, the employees would do wonders. He has implemented the same philosophy in his ventures and also as a consulting service to other enterprises.
As a serial Entrepreneur, the companies which he set up are DeVoz IT Consultancy, Pragya Shri Infotech, Pragya Consulting, Datanerv Solutions limited, Azlan Consulting, Pebidata Solutions all are in Hyderabad. His new venture is ALTITUDE CONSULTANCY from INDORE, MADHYA PRADESH.
Advice to today's entrepreneurs
He has a couple of advice for our new and budding entrepreneurs. Though the tip may change depending on case to case basis, he suggests that:
All aspiring entrepreneurs should not be afraid of failures and should proceed with their first step and do something innovative.
Do not follow the crowd. There are a lot of renowned entrepreneurs to guide you to take their help to avoid failures.
Never think that you can manage alone. A business does not run by one person alone. A business needs an ecosystem. A lot of people make such a mistake and try to be monopolistic and thus fail. On the contrary, the entrepreneurs who either develop the eco-system or be part of the eco-system have success stories.
You should do what you do the best and for other work, either associate or collaborate with others.
In the end, Suryakant mentions that ups and downs are part of every enterprise's life or the entrepreneurial life. Therefore trouble or struggle or downfall (whatever you can name it) is bound to come, but it is entirely on you how you will react to it. If you are confident, you may not find your trouble as a big issue. Instead, you can find a way to come out of it. Thus, be confident and smart enough to judge your problems and find the solution. At times, you may find yourself convinced in associating with business consulting firms that migh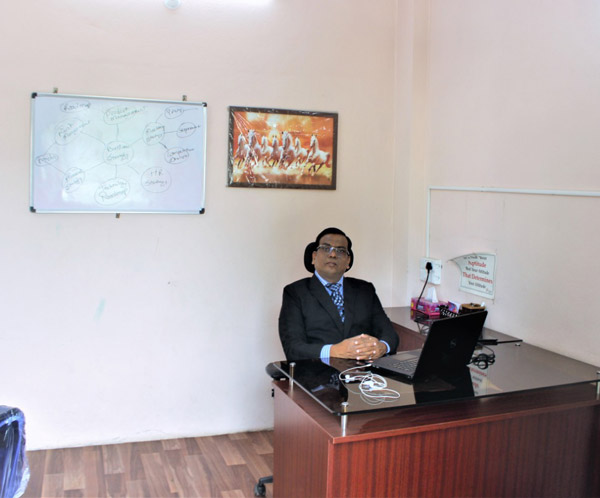 t help you to solve your problem or to lowering your business risk.
Entrepreneur Club
He also has an Entrepreneur Club that has more than 300 entrepreneurs across India. But this club currently is working in bootstrap mode and most probably will have a nationwide launch in the coming years.
We were interested in covering his story as he dared to leave his career in the midway. That, too, when he has achieved good designation in his career and can think of enjoying this earned reputation. However, he decided to start from scratch, leaving his settled job to become an entrepreneur. Further, to him, no problem is big enough, which one cannot solve when you talk to him in business terms; he will always smile at the problem and believes that it will have a solution. These are indeed some qualities that we loved too much in him and indeed made him eligible to be featured on our website. You can get in touch with Suryakant as well. Hope you enjoyed reading this great story on how a common man became an entrepreneur! We invite you to express your thoughts on this true story!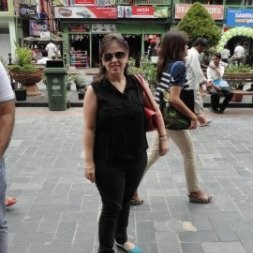 –Srishti Mehra Arora edits this story and till we bring an exciting story to you – Let's toast to good thoughts…
Please follow and like us:
Our Rating for this Story