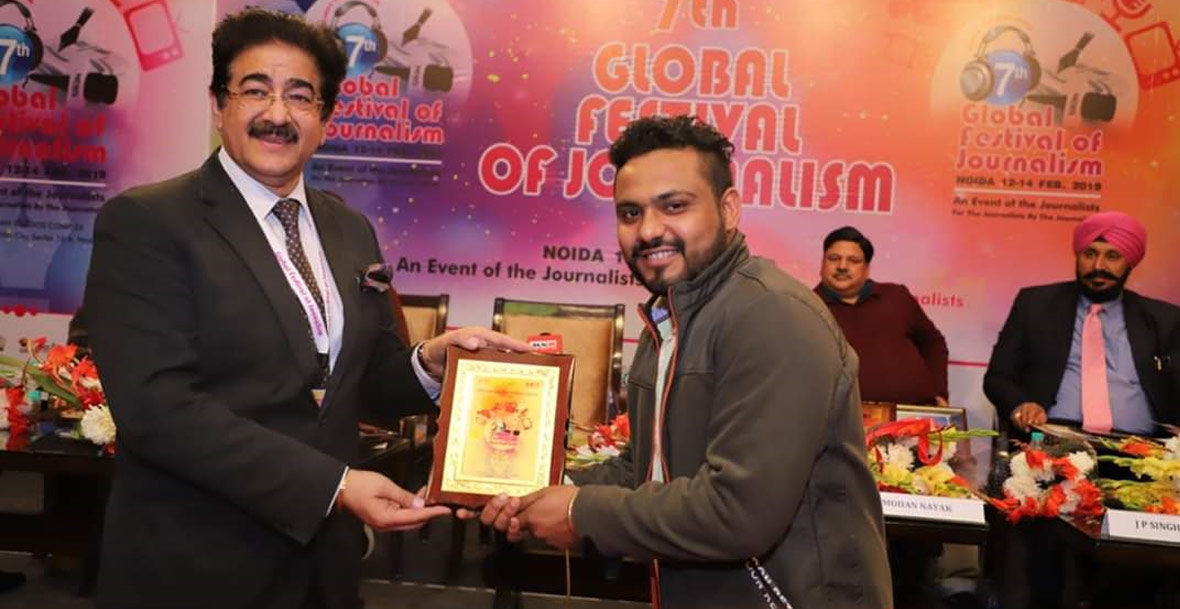 Not everyone is born with a silver spoon in the mouth; however, the hardships of life prove to be a blessing in the disguise. It keeps them motivated and encourages them to follow their path and carve theirs on the niche. One such example is Gaurav Sharma, a progressive Hindi print media.  And PR personality with a promising present and a bright future. If he has achieved outstanding success today, it is due to his efforts and hard work. Despite his young age, Gaurav Sharma can undoubtedly be called a determined personality who has earned every inch of the success the hard way- and still going ahead. So let us read the inspiring story of fearless journalist Gaurav Sharma:
Early Life
Born in a family with minimal means, Gaurav has a responsibility towards his five sisters. Besides, he also has to help his father shoulder the financial burden of the house. The limited means even deprived him of the most necessities like electricity and running water. It enabled him to acquire a mature personality quite early in life.
A perfect blend of logic and feelings
Determined and undeterred, Gaurav developed a sportsman's spirit towards life's challenges. On the one hand, it softened is heart, especially towards the downtrodden sections. And on the other hand, it compelled him to develop a practical approach towards problems to resolve them logically.
Education as the tool
He made education a tool to fight poverty and went on to earn BCA- despite all the odds. The perseverance paid off, and he finally secured a respectable job in the field of Telecom that offered both reputation and a steady income.
Another big turning point
As the condition of the family started improving, Gaurav now had the chance to follow his heart and hobbies. During his student life, Gaurav developed an affinity with the words. So, in the free time, he started amateur writing, and one day, he sent a few articles to a local newspaper on the insistence of his friends. Little did he know that his passion was eventually going to pave the way for his new profession. Out of 4 different articles, the newspaper published one. Editor sent him constructive feedback for the second one. So, Gaurav had earned half the success in his very first attempt.
The article also earned him a little amount along with a "Big encouragement" from the editor.  Gaurav knew that this was the time to switch his career and turn the passion into a profession. He had his share of struggles during the initial phase of his new job, but soon, his mettle started producing a better result- or in other words, as they say- the fragrance of the flower attracted the people and turned them into his admirers.
Towards the "glittering world" and the Golden era of the life
His skills and inclination connected him with the creative fraternity, and he soon started befriending the people of Bollywood industry and press clubs, learning from the veterans, and networking with the youth. It was his practical school for picking up the niceties of his new profession- writing. According to Gaurav, it was the golden time of his life, during which he learned a lot regarding the art of writing and developed a journalistic outlook.
Sharpening the Tip of the Nib
In his own words, it helped him to "sharpen his nib and to make it as pointed as a tip of the sword that looks both beautiful and intimidating at the same time!" He utilized the "sword's tip" to support the poor and oppressed and raise voice against injustice and exploitation.
The real PR- The people's people
At the same time, he started writing on some veteran Bollywood personalities that met decent success. Being a people's person, he also has excellent PR skills quite naturally. All these things helped him evolve 360 degrees, and today, he is one of the fast-growing and an up-and-coming figure under 30 to achieve such a great success.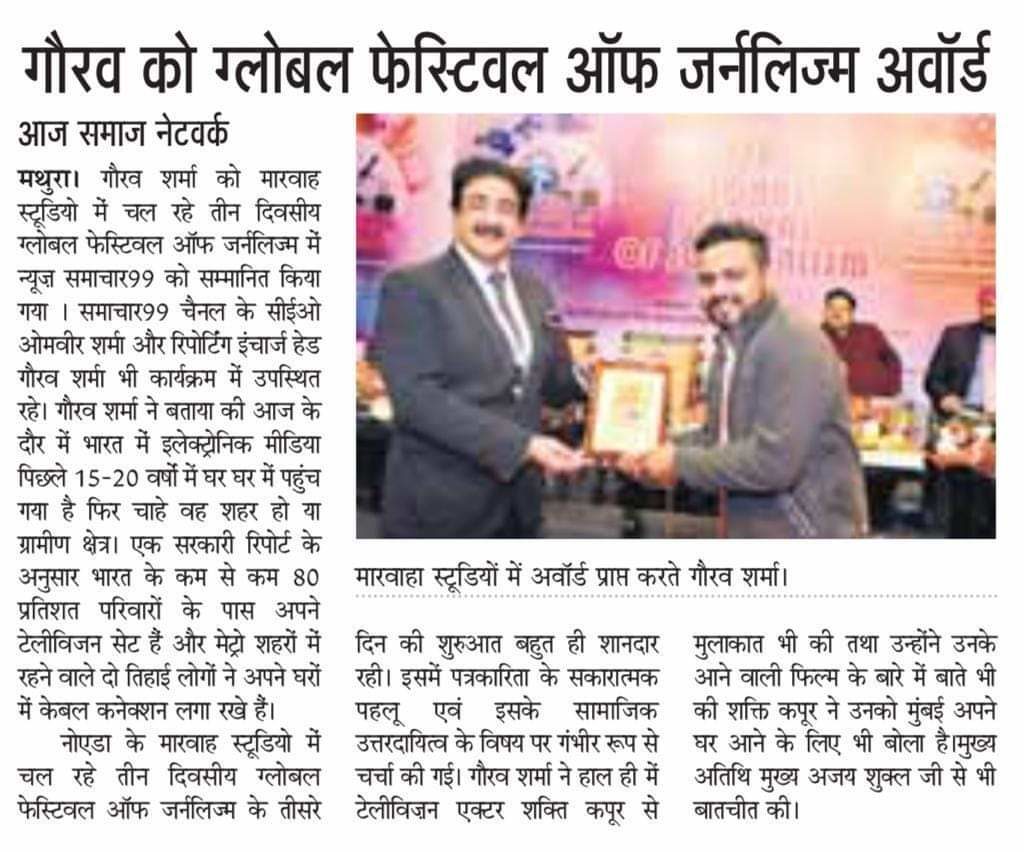 Journeying through Journalism
He later joined NBT times as an intern journalist to further polish his skills and gain a professional edge. This experience helped him to acquire a fearless attitude and a steadfast spirit to go deeper into the matter and look beyond the obvious. It also allowed him to improve his research skills and present reality – as it is!
Graduating to the next level
Finally, in 2018, a real turning point came when he graduated to become the editor of NBT times, the newspaper where he had primarily joined as a trainee. Journeying successfully on the path of journalism, Gaurav is determined to raise the bar of the profession "a little higher, with each new milestone."
Additionally, he is also active in offering economical and entirely ethical PR services to his clients- irrespective of their profession budget and popularity. I care about only two things- integrity and commitment!
About his parents
According to him, his parents have helped him a great deal in emerging as a strong personality. He unreservedly owes his success to his parents and is determined to offer them every joy of the world. In his words "My world revolves around them"
Awards and accolades
Midas group of entertainment Award for News/Current Affairs show
Entrepreneur of the Year' Award by Samachar994media, 2019
Indian Television Academy Lifetime Achievement Award
7th Global of journalism Awards by Sandeep Marwah
Founders of www.samachar99.com
Reporting Incharge head and public relations specialist (PR specialists typically work for advertising agencies, public relations firms, or large companies with in-house PR teams).
Researching, writing, and distributing press releases to targeted media.
Collating and analyzing media coverage.
Managing the PR aspect of a potential crisis.
Please follow and like us:
Our Rating for this Story