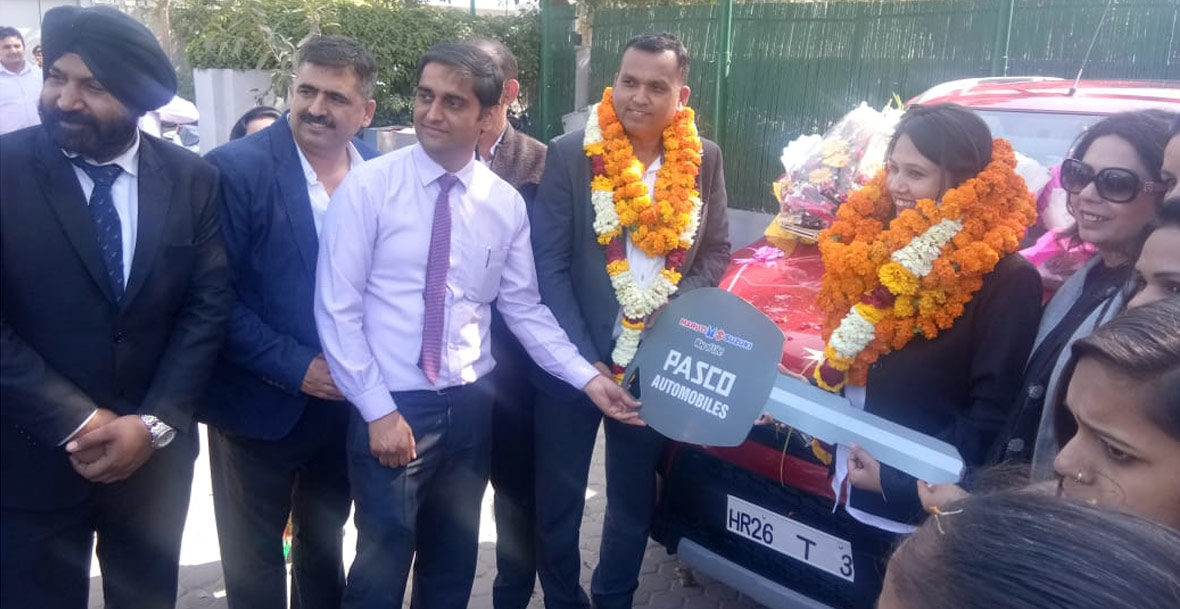 Read this uncommon and inspirational story of Manisha, a successful network marketer! Manisha, a girl, born in the rurality of Bhiwani, Haryana, where girls were married off even before they hit puberty, a practice which is known as 'Baal vivah' or child marriage. Some luckier girls got to study till the 8th or 10th grade, but not any further. But how is it different from other stories of common Indian women?
Like others, Manisha too dreamt of going to school and getting herself an education. Still, unlike any other girls, her parents broke through the evil shackles of society, brought about a revolution and sent their daughter to school, so much so that she was the first woman in her village who went to college. Manisha's brother is Major in the Indian Army, and her father is a retired government servant.
Her mother was the sarpanch of her village for ten long years. And she was responsible for imparting primary education to the girls in the village. She was the one who took the plunge to enroll her daughter in a school and not get caught in the vicious circle of Baal Vivah. The village school had classes till grade 5, after which the kids had to go to a village 4-5 kilometers away.
It was only after completing her education that, in 2008, Manisha got married to Daman Singh, who held a Bachelors's degree in engineering and a Masters's degree in Business Administration. Her husband's family was well off and she got full support from them to pursue higher studies. She moved to Gurgaon after marriage. Her husband was supportive throughout, and she completed her B.Ed, M.A., and M.Ed from regular classes.
It had been a robust yet smooth ride for Manisha until she sat in the class, trying to make sense of the incomprehensible lecture delivered in English. She felt like a queen who had lost her throne – helpless and alien. Her future seemed gloomy, and she lost self-esteem. She couldn't let it all go in vain. She had to do something, but she didn't know what. Starting to feel inferior, she struggled for the next five years. But things did fall back into place when her friend, Neeru, who was from Gurgaon decided to help her way out.
Manisha tasted independence when she started her online clothing business from home. The earning wasn't much, but the response was encouraging. In a long time, she felt positive about herself. Things become better when her friend introduced her to the world of digital marketing, which provided a new direction to her business.
She had won her husband's support, but in-laws wanted Manisha to become a teacher. They were never approved their daughter-in-law being a businesswoman. No one in the family had ever had a business. How could she?  Even after her stable business and success could not win her in-laws' support and blessings. Hit by societal conditioning, they didn't consider selling essential products like soap and oil a reputable source of income, especially for a woman.
They even insisted on giving her sufficient money to meet their ends, but Manisha was hard as a rock and took this opportunity to prove her mettle. She was happy that she was working towards it. Her husband had always wanted to see her as a young, independent woman, and she was becoming one.
Her first pay totaled to a little amount of Rs. 361, and in a few months, she was earning Rs. 18000 per month. What would have taken she achieved a lifetime's hard work within three months?
Manisha didn't let any chance go waste when it came to networking. But people stopped picking up her calls. They stopped talking to her because they felt that the only thing she wanted to talk about was her business. However, this didn't deter her spirit. She trod forward on a mission to flourish and prove everyone wrong.
After years of working relentlessly, unaffected by all the backstabbing, she gifted her husband, the top model of Maruti Suzuki Brezza. The Diamond director of the company and the triumphant of level 5 of leadership. Her mother-in-law brims with pride at the glittering feat of her daughter-in-law.
She is presently the diamond director and regional motivational speaker of her firm. As a result, she leads MBAs, engineers, and even RJs on the path towards achieving excellence in networking business. Throughout her journey, she has seen people change like the colors of the sky. Many of them didn't answer her calls, undermined her strength, and pulled her down. They are now the ones who ring her up to know her secret to staggering success.
Manisha has earned her place by keeping herself goal-focused, and not letting her purpose turn awry by the negativity hurled upon her. Today she garners admiration for who she has become from she was. She not only earns money, but her 'never give up' mantra has brought her numerous prestigious awards too!
In conclusion, Manisha's story instills our faith in the fact that a firm belief in our self is enough to fuel the journey to make our dreams a reality. If you believe you can!
Our Storyteller – Kavya Mukhija
Kavya Mukhija is a student of Psychology, a writer, a calligraphy artist, and a creative content creator! She loves traveling and exploring new places. Always dressed with a smile, she considers spreading happiness a good deed. Last and the least, she is a woman with a disability who believes that more than the disability, it is the negative perception towards 'disability,' which is disabling.
Please follow and like us:
Our Rating for this Story