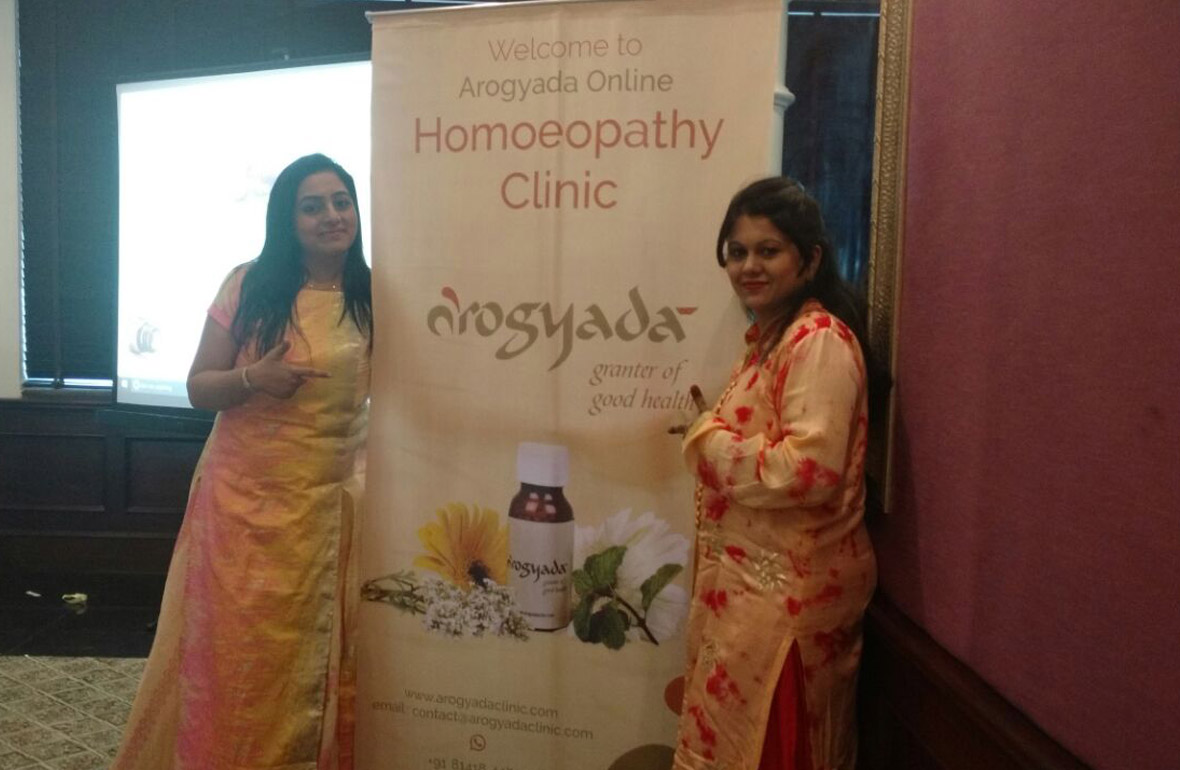 If the woman can determine, she can do wonders! This is the main theme of the below mentioned true story- a great tale of beautiful friends working for a cause who succeeded in making a change in the lives of the people.
What? How? Why? When? Is it possible?
These were the questions which came up, when the idea of doing a joint venture aroused in the minds of two friends, departed by distance and joined by souls.  What we had in common was passion and an innate ability to restore the sick to health or to cure, as it is termed, as the duty of a doctor. It was more than our duty. It was our conscious calling and saying, step out of your comfort zones and do what you are meant to do. Such was the beauty of the thought that we were compelled to think, that until and unless we don't attempt it, we would never know what is waiting for us.
It all started with a beautiful day when we were cherishing our good times over the phone. 17 long years of friendship and through all the thick and thin, many things changed, for good, we must say. We were married happily settled in two different cities, which practically had no direct connectivity. We had embraced and enjoyed the beauty of motherhood, but each of us had that "Inner me " which was demanding justice. There was a moment when both of us were on the same page of doing something which will complete our existence as a person. We were a daughter, a wife, a mother but the doctor in us was dying to work more than it already was.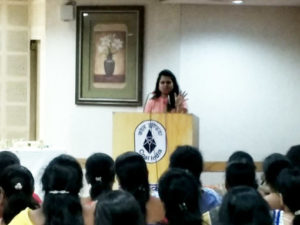 Like people often say that there is one moment when we feel something and for a change rather than forgetting the feeling, we start working on it. This was "our moment " when we felt the urge to give back what we have received from the society. We felt the urge to reach to the masses and be able to help them in one aspect which is essential to each one of us, that is, Health.
An idea had taken roots but it needed nurturing. It needed support, from our better halves, both mental as well as monetary. With lots of excitement and anxieties when this was proposed, we got a thumbs up from them. Usually, stories have hardships, a thumbs up was definitely a great start but then, what next? The idea of taking Homoeopathy online came to our minds. Hours and hours of research and discussions brought us to the conclusion that yes it is a workable model.
Brainstorming regarding our subject got us into many ideas but again these were just ideas. To make them and shape them we started our groundwork. Taking estimates for the website, coordinating with designers and coders, whereas none of us knew that designing and coding were 2 different types of jobs. The process itself was a learning from day 1 but, today we are proud owners of Arogyada Online Homoeopathy Clinic, an online website for homeopathic help to the sufferers.
From being a mom to business women, talking to people about software and designs, the entire outlook of our persona has changed. We worked very hard to find things that are innovative and that can help patients at large. It was never an easy journey but as they say,
"The heights by which great people reached and kept were not attained by a sudden flight,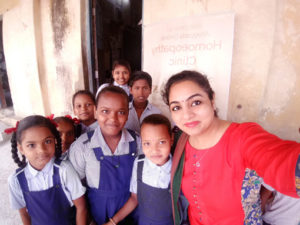 But they when their companions slept were toiling upwards in the night."
We had several sleepless nights, and a lot of hard work was poured in for start. To maintain it we are still on our toes doing seminars, educating women about the importance of good health and importance of giving their personal health time. Children hold a special place in our hearts and hence we conduct various camps in preschool and we help parents by solving their doubts on nutrition and food issues on, how to manage hyperactivity and other parenting tips are shared.
Last but not the least, we are very humbled by the love and respect we are getting everywhere. Having a satisfied heart at night is what matters the most. There is contentment in our work and we are blessed to be able to do what we are doing.
A little mention about our goals here, we would be propagating our "Need to talk initiative" wherein we felt that people around us are always stuck mentally on various issues which happen in their personal and professional lives. So we thought that we would try our best to help them by our need to talk initiative wherein they can confide and open up with us and we, in turn, will help them in their issues by giving practical solutions.
Will end it with a small saying that we believe in Working for a Cause and Not for Applause and it has always given us an inner peace and happiness.
Arogyada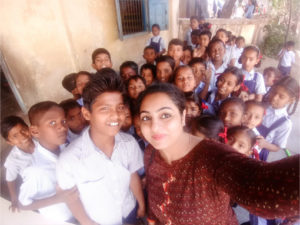 …Is a joint venture of Dr. Ankita Marjadi and Dr. Khushboo Murarka. Both have done their Bachelors in Homoeopathy and Surgery from Nagpur. One thing which is common between them is their innate love and passion for this science. These women are dynamic, well read and have been in practice for 10 years now. They have been treating patients both in India and abroad. Their medicines have also been sent across the globe in countries like U.S.A, Germany, London, Australia and New Zealand to name a few.
Our Rating for this Story