I am a common girl, and I would like to share my heartfelt feelings for my love.
"Aadi," this word matters a lot in my life. Wherever I hear this name, it directly takes me to him and his thoughts as if there is only one Aadi in the entire world, and that's mine. It is a fact that he means the world to me, one guy exists in my world, and that is Aadi.
Aadi is crazy. At times, I do not understand whether this craziness is because of me, only for me, or he is this crazy in real life. My crazy guy is incredibly caring and loving. At times, his excessive love, which converts into intense possessiveness, is beyond my understanding. His possessiveness also has hidden love for me. He loves me so much that he fears losing me and probably that .is the reason he gets so worried over petty things.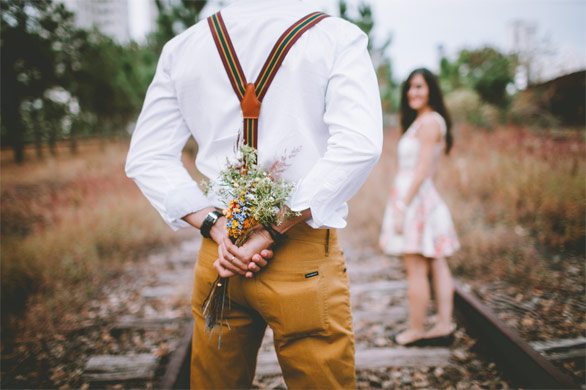 I also get irritated with Aadi because of his over concerns, as I understand what he expects from me. I make sure to take care of all his concerns well, but still, he worries over tiny matters. It sounds bizarre. But trust me, our relation is absolutely like Tom and Jerry. We fight a moment, and the other moment we are perfectly normal.
People say that love should be unconditional. I do believe that our love is special and unconditional. Irrespective of so many fights, we still can't manage to live a day without each other. Forget days; I can't live without him for a few hours.
Though Aadi is adorable, most of the time, he sorts our fights as I am too stubborn to give up. He is the one who compromises and agrees to my point of view. We generally do not have a difference in opinion, but at times, situations fall that way. Distance plays a very vital role in our fights; at times, we fight because we are apart.
Love is immense, and the craving for together lingering. Aadi always made sure that I never missed him much. He has ever fulfilled all my wishes, and I love him so much for his love and care. The word "Thank you" is never sufficient for his efforts; it is my love that would probably give him his desired happiness.
Every relationship has its pros and cons, so does ours. But, I know Aadi would never say a word. It's me who complains. As I feel at times, "Aadi love" gets too much, but I desire my space. He would want to talk to me every min, every second, which, if you think is right that makes me realize that he doesn't think about anyone apart from me. He is nosy and interferes too much. So, he ends up hurting himself every single time.
No matter what happens, how far we stay or how much we fight, but in the end, we love, trust, and believe each other blindly. I get negative when we fight now and then. My thoughts tell me to end the relationship. It takes a while to realize that no, I can't live without him !!!
We have some sweet, some bitter, some cute, some adorable memories. Aadi, I love you a lot, I know it's hard to believe for you, but today I am writing my true feelings for you and believe me I would never leave you. I promise to stand beside you no matter what. I know how lucky I am to get such a wonderful person with such a beautiful heart. It's not going to be easy to get rid of me. So stop being cynical and start believing that we are made for each other and will remain together.
As long as I live, I wish to live in you, in your heart, and through your feelings. I would do anything you want me to, but please never doubt my love for you. You want to wait until you get settled down, and I respect your decision. I would wait and stand by you all through.
People say be positive, and positivity will follow you. I have started believing and following so. Aadi, you also should feel the same way and never think of us getting separated. Our relationship is alive because we believe in ourselves. If we stop believing in ourselves, then who will.
Aadi, I love you the most, you are my best friend, my boyfriend, my soul mate, my life partner, everything. You are the world to me; I want to keep this relationship alive. Nothing else comes to my mind but you. I have made my decision to be with you till my last breath, and you know how stubborn I am.
Admert Adi (INDIA)
Admert Adi
is a born Engineer, entirely in love with screw, nails, and hammer! He has creatively crafted several engineering models. A Regional Manager with ATEG. His all-time favorite lines are "Admert hu, adi hu… I can't change for anyone". Means I am Admert, I am Adi… But I will not change for anyone.
Our Rating for this Story