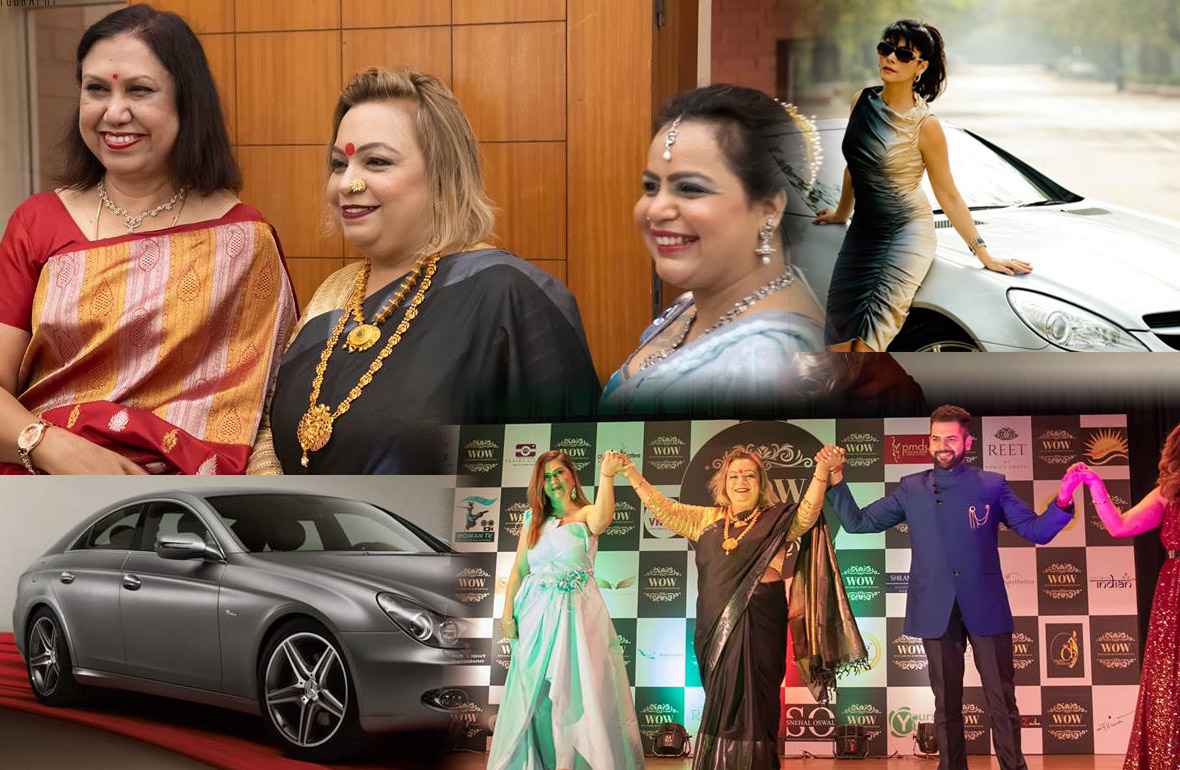 It is a story of a super determined person who has established herself as an Entrepreneur. A lady who has witnessed several odds in her younger age, but was determined enough to betray them all. The title survival of the fittest can best describe her in one line. Shobhaa Arya is a beauty pageant awardee with Culture Icon, but there is so much more to her versatile personality.
About Shobna
We are here to speak volumes about this person, who not only has empowered herself but also she is putting in efforts to make other women equally powerful. She also believes in giving power and blessing to others as more you give ample you receive. Indeed a remarkable way of balancing the universe with positivism. When you meet her, you can feel the goodness, positivity, and that helping gesture of hers. There is such charm in her personality and yet she is so humble, always.
We have seen her working tirelessly for hours at a stretch along with her team and yet never seen a single sight of frustration or anger. She is the one behind several activities that are all happening for the good of others.
Today she has over 30 years of experience in the hospitality industry, running her Publication and Events with spiritual awakening. Till now, she has conquered all the obstacles with grit and overcome all turbulence with a stronger will. Her consistent efforts never waited for the support of her family or friends; she created her path and followed her passion with real dedication.
Meet Shobhaa Arya, a Reiki Master, and  Pranic Healer NLP practitioner helped many people to transform their lives. She is the proud owner of "WOW LIFESTYLE Magazine" under  BE PUBLICATIONS.
Let's know her better
Shobhaa hails from the navy background; her civilian father served as a fire engine officer. Being the only child, she was pampered with ample love and care.
Unfortunately, her father met an accident and was bed-ridden for a long time. Time demanded her to step up and take responsibility to run the house. She started to work at 16 years and harder enough to meet ends. Her father has to take voluntary retirement due to health issues. Favorably, she found a soulmate along the hard road and got hitched.
She started her career as a beautician in one of the 5-star hotels, Holiday Inn in Juhu, further climbing the ladder and successfully rose to become General Manager in sales and marketing. Her journey till here is, in itself, motivating enough. Just by sheer hard work and persistent efforts, she overcame all her obstacles. During her long span of experience, she served various departments of some prestigious 5-star hotels in Mumbai. She believes in helping the best in the hotel industry, in becoming one. She follows the philosophy that one should "Work with the best and you will become the best ". The hotels with which she had worked are Ramada Inn, Holiday Inn, Hotel Sea Princess, JW Marriott, and Hotel Leela.
Here comes the Bumpy Road
They married and soon were blessed with a beautiful daughter. Her husband was in the electronics business in Dubai with his friend. The uncertainty of life struck again. A very close friend of her husband duped him and he was in huge debt. He has to sell all the movable and immovable assets to repay the debts.
After that, she came back to India, with her hubby and little daughter. Things became much worst than expected. Her husband went into depression and never recovered from the sudden trauma he had suffered. She tried everything to keep him sane as he lost all his confidence with that deal.
It was "Reiki" that came to her rescue and had helped tremendously to heal her husband. The healing process took 6 years for him to retain his balanced. It was Shobhaa's faith that keeps her going and she single-handedly managed her child, husband, and the house. In the meantime, her father passed away, this left her more emotionally broken. Her father was her silent motivation despite all the odds that they are facing. Then it was Shobhaa's daughter who keeps her going. She got indulged in her daughter's innocent smiles and unconditional hugs. This gave her the strength to push herself more…more…more… Her consistent efforts and universal divine strength guided her to fight her battle and came out as successful.
Her husband got well with time and got a job in a call center. His fear of business never vanished but still, he is doing good in the job. At least he is independent and is confident to take up a job to excel in that. Shobhaa felt proud of her hubby, as he is himself is a fighter! Also, her hard work paid off!
Awards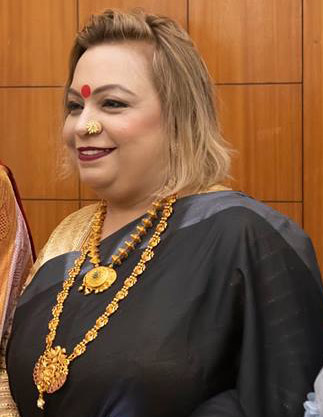 The projects Shobhaa she has completed successfully are:
Monsoon beauty – A beauty pageant
Mr. and Ms. Culture Icon
WoW Women's Awards
WoW STARLITE Awards
WoW Personality Awards
WoW Iconic healers Awards
WoW Fashion and Arts Awards
WoW CAR and couture Show
WoW Fashion Fiesta
WoW TV
Serving her Mom
Currently, Shobhaa is taking care of her mom who is 96 and also paralytic. and along with it, she is continuing her events n wow magazine successfully and soon will be launching WOW TV on 15th August 2018. She believes in the philosophy for her parents that if you serve your parents well than that is your prayer to the GOD, and with this, though she is progressing well with lots of well wishes and blessings.
Shobhaa fought her fears, took calculative risks, made some losses but never gave up. She has a dream to buy a house paid in full. She trusts the universe to manifest the faith to buy the house soon this year. We wish Shobhaa that all her wishes come true at the earliest!
In her words
That's me SHOBHAA arya.
No false smile. No false talks I m what I am AN OPEN BOOK a transparent sheet.
This is ME.
I may be the 'saree' kind or the 'skirt' kind
But I wear my heart on my sleeve
I may be the 'homemaker' type or the 'breadwinner' type
But I 'labor' through my day and night
I may be the 'yes to all' sort or the 'no to all' sort
But I end up doing everything that needs to get done
I may be the 'Calvin Klein' shopper or the 'Nirali' shopper
But there are people I value higher than my purchases
I may be the 'MasterChef' breed or the 'dial-a-pizza' breed
But I believe that good thoughts provide true nourishment
I may be the 'fair skin' make or the 'wheatish complexion' make
But my ethics are much beyond than skin-deep
Don't judge me..don't jacket me.
I am a little girl each time I cry myself to sleep.
I am a daughter each time I move away from my parents.
I am a sister each time I provide the much-needed advice.
I am a wife each time I save the last bite of the chocolate.
I am a mother each time I clean up the mess that someone else creates.
But you will need the woman in me.
In every smile and every mile.
In every tear and every cheer…!!!
I celebrate my journey not only today as women's day but every day as I m a strong woman.
Special Credits to – Deepti Chawla – Our Story Editor and compiler.
Please follow and like us:
Our Rating for this Story