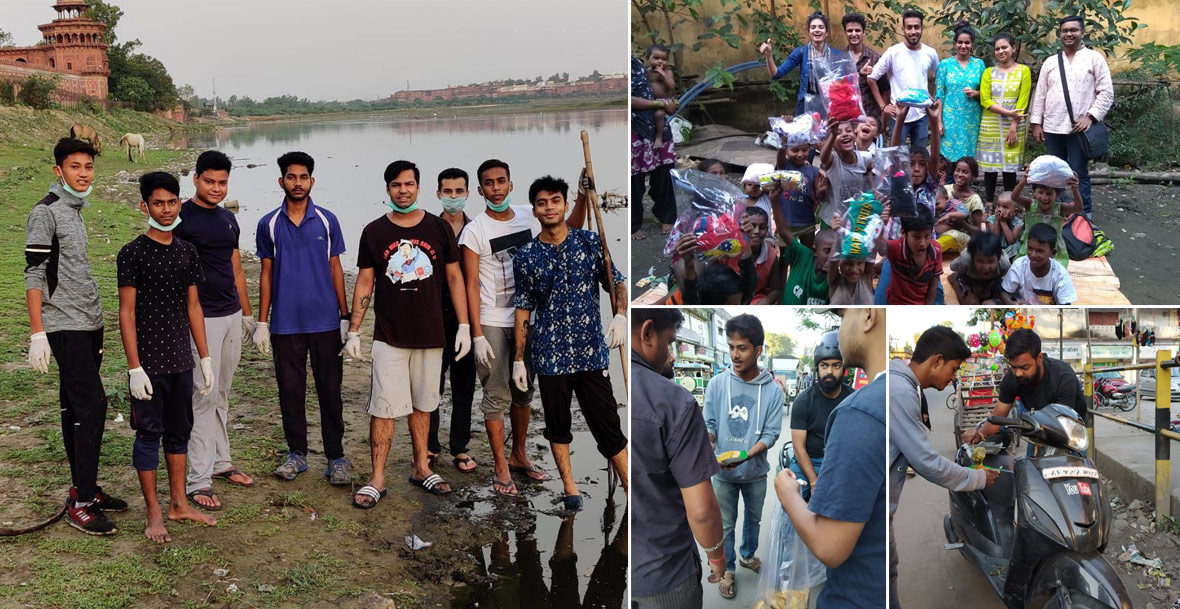 It always feels fantastic when you see Indian Youth growing many folds and that too in the social responsibility domain. Someone has rightly said that "Be human, there is a lot of scope of working there!" This statement has proven right by these youngsters. At the age of 24 to years, the average Indian youth is either busy with career or saving money or looking for a partner or just spending days in playing blame games or binging NETFLIX and AMAZON Pri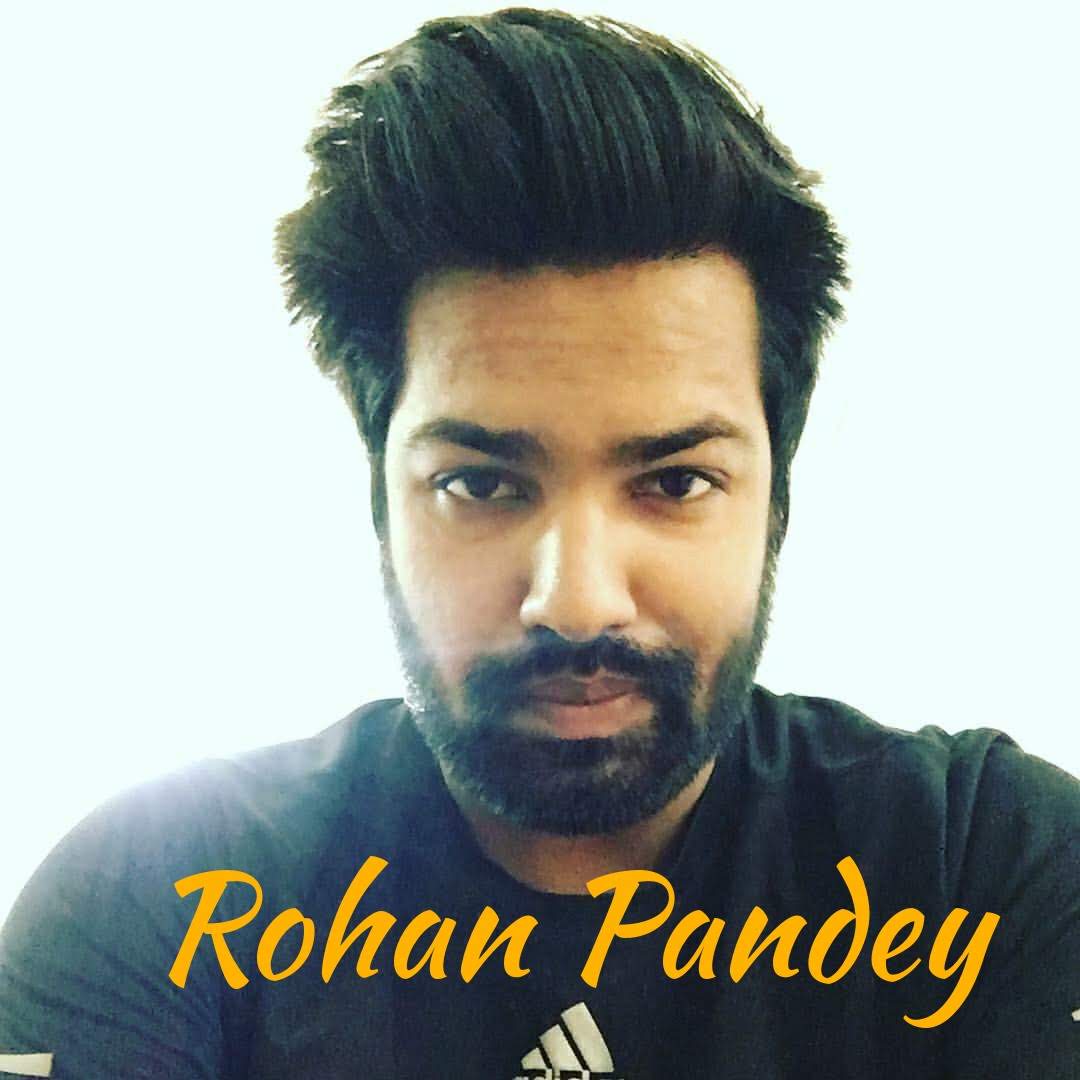 me. You can also see them cribbing about the society, nation, family, relationships, and everyone else around, these guys are doing something constructive for the underprivileged people of the community and the mother nature.
We have seen them actually working and also blooming. These youth work with an inspiring mind that astonishes you to the core. That gives a new dimension to the way we look at life.
We have seen them actually working and also blooming. These youth work with an inspiring mind that astonishes you to the core, and that gives a new dimension to the way we look at life.
A quick recap
With great pleasure, we would love to inform you that we are presenting The Uncivilized Indians Part 2 story on our platform. Yes, for all those who are in love with these handsome, calm, yet spiritual swaggers, you can read their earlier story of limited edition, in our part 1. We have explained there the purpose of UCI – The Uncivilized Indians, and how are they planning to bring the needed change in the society.
They had started from scratch in 2017, till now, they have more than 2,00,000 followers over Facebook and 37,000 subscribers over YouTube. These numbers are just the tip of the iceberg. UCI guys have worked on various issues rigorously and have expanded from ASSAM to different other cities of India. Now in part 2, we are covering their efforts and how phenomenally they have grown their wings in such a short stint of time.
Loving thy Nature, Love Thy Society
There is no perfect time to show love and care towards society and nature, as and when you realise you MUST plan to give back to life, this is the simple yet effective principle that team UCI follow.
Expansion
Starting from just a handful of students, they now have 60+ young volunteers who are working in different locations selflessly for society. Their NGO name is also UCI Foundation. Under this NGO, they have various initiatives running in different cities of India.
By now, the human ignorance towards society and nature has already caused enough harm where water crisis and global warming are not far-fetched thoughts but a worst seen reality. It is high time we wake-up and get-up to do something about it. Well, we may still be wondering about doing things. But these youngsters have already paved their way forward by spreading goodness all over. Their motto is to take care of nature.
Initiatives:                            
 Team UCI is presently working for the following social issues-
Educating slum kids –The Kolkata UCI team headed by – Rohit Rajput Ranjan, who is a student by profession and helps the cause by working part-time in a call centre. They are working hard to help almost 60 students under a flyover to educate them free. It is a self-supported cause so waiting for funds right now.
Planting more trees– Each method is an excellent method when you see that the people are getting impacted and aware. We can see from the different ways these youth are working. They keep on arranging various awareness camps like women empowerment camps on women's day and camps to save the environment on the world environment day. After the end of each event, people attending the event, participate in the tree plantation drive. Indeed a great way to spread the right message with embedded actions among the masses.
Developing meaningful and thought-provoking videos– They understand the importance and impact a video has on the youth's mind. Hence, they have created innovative ways to deliver their profound message for society to realise. You can check out their youtube channel where there are videos on quit smoking, celebrating Labor Day in their unique way, how religions are only playing on the people and more. The young eyes condemn and confront the uncivilised practices.
Saving Stray Animals– They are saving cats, dogs, cows, birds, and even Monkeys in distress.
Aahar– This includes the distribution and management of leftover food from weddings and other parties. Further, there have been several times when people come forward and donate food for these underprivileged kids and slum people. People are joining hands, as they can see the honesty in these young eyes.
Blood donation– Help people in whatever way it's possible! They have made around 50+ blood donations to the people who require blood. One of the founding member Rahul has done around 25+ blood donations himself only. It is rare to meet people who lead by their examples, and here we have Rahul (25) who has been doing this commendably well!
Anant Vidya– Another initiative of The Uncivilized Indian is "AnantVidya", to provide free education for those who cannot afford it. Books being the best friend are helping slum kids to study without any fuss. One can also donate books to the cause. UCI is working with more than 150 students in Tezpur (Assam) and Kolkata branch. So the donation of books is always welcome, which can bring light in some kid's life.
Yamuna Cleaning Drive– The Team, headed by Rohan Pandey and Arijit Ghosh, is working for cleaning river Yamuna towards Agra. Yes, the city of Taj Mahal and the tourist spot some volunteers for cleaning river Yamuna who are associated with the UCI team and everyone, including tourists, have been lending their helping hand. They do not call anyone, they are doing it themselves, but yes, people on their own are joining them and making it big. If you also want to join, you can do so by dropping by at Yamuna river bank, Agra on the SUNDAY mornings from 5 am-7 am in this noble cause.
Well, UCI is working on issues maturely and taken so many questions on their shoulders with the spirit of becoming a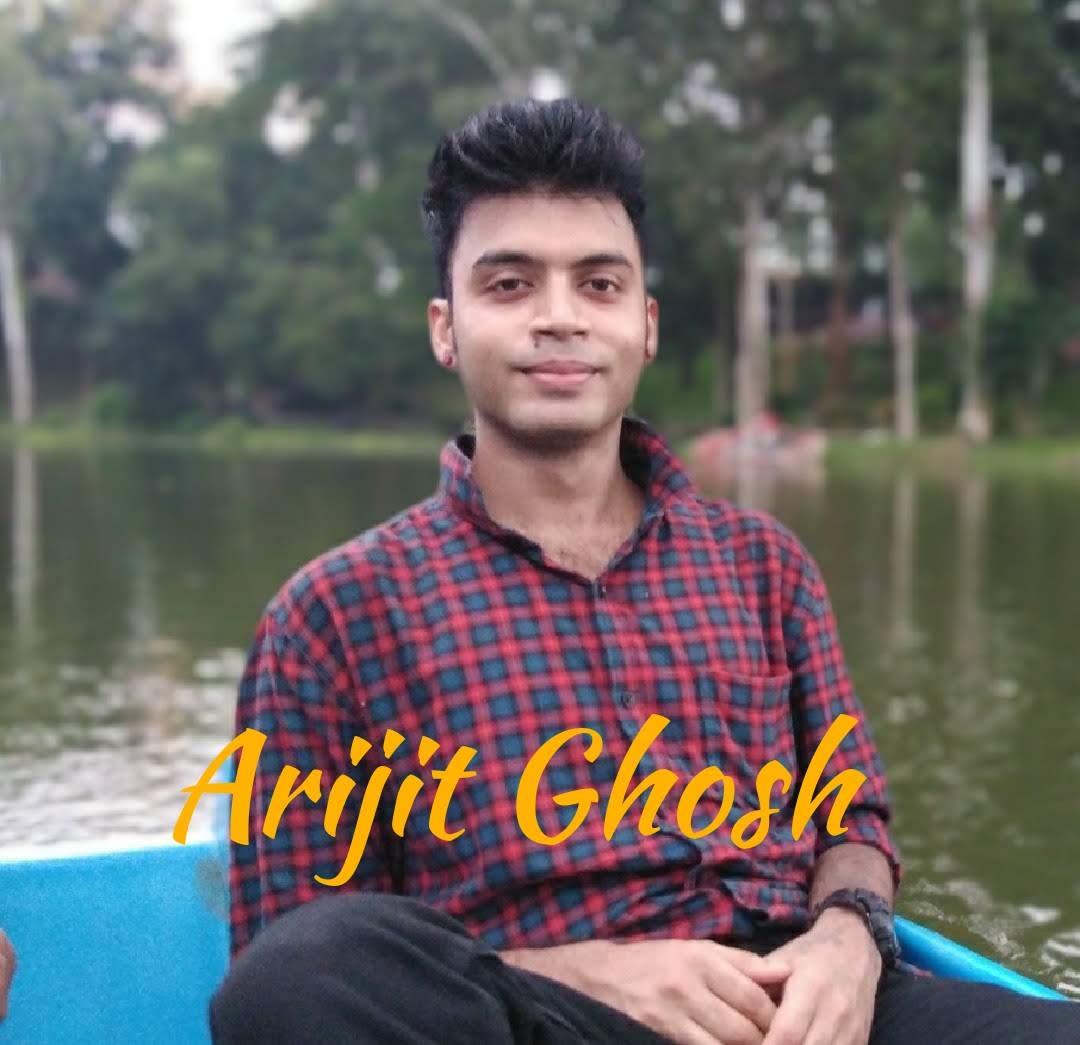 change. It is a MUST to mention where a majority of adults are not reasoning about society and never thinking about life, wisdom, and selfless service. These youth are leading the way forward in making people realise the real purpose of life and that too, along with their daily chores and struggles.
Members:
It's time to introduce the team about whom we have been conversing till now: They are young, calm, handsome, mature, polite, and socially responsible citizens of India. The pictures are already going viral, and their names are:
Rohan Pandey– By passion, he is a Founding member of Uncivilized Indian. Manages Facebook Page of UCI, leading cleanliness drive for Yamuna River in Agra. By profession, he is a hotelier.
Arijit Ghosh– By passion, he is also leading a cleanliness drive for the Yamuna River in Agra. By profession, he is a hotelier.
Rohit Rajput Ranjan– By passion, he is leading the Kolkata city where he is educating the slum children. There are no rooms to make these kids study; therefore, their school runs under the flyover. By profession, he is just a student of English Literature.
Keshav Mahto– He is also known as the backbone of the team. He is supporting the NGO and different projects financially. He is responsible for arranging funds. By profession, he is an Entrepreneur.
Rahul Pandey– By passion, he is a Founding member of The Uncivilized Indian Community. Manages the Facebook Page of UCI, leading blood donation campaign, he is a blood donor. By profession, he is just a student and making the phrase, "Age is just a number" correct by his exemplary actions.
We are sure that you must have felt inspired by reading this far-reaching story of team UCI. There is a lot to learn from these youth; indeed, they are the real face of changing society and are founding stones of NEW INDIA. We wish them much luck, success, positivity so that they stay motivated. And keep us inspired and surprised by their noble social reforming work.
Our Storyteller – Nidhi Vats
Nidhi is an Author, columnist, blogger, an inspirer, digital strategy consultant. And keeps on exploring new avenues which come her way. Passionate to write on life-related topics and found her love at – storyofsouls.com
Our Editor – Deepti Chawla
Deepti Chawla is a loving new mom, who finds solace in writing! She is an avid reader and writer at heart. She believes that it's only Yoga that can take you to new heights in life.
Please follow and like us:
Our Rating for this Story