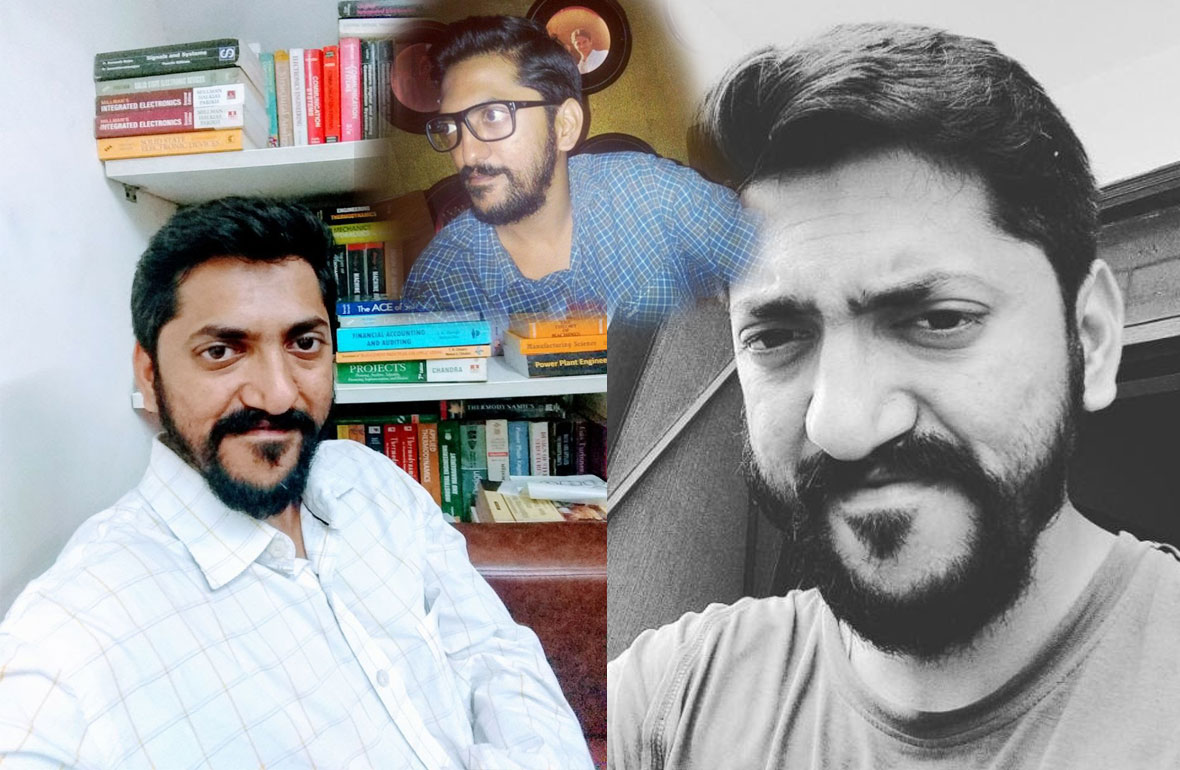 Sushant Jha took entrepreneurship when jobs failed to recognize his talent. He commenced "Padhega India Initiative" to expand the access to various books to economically weaker section by providing second-hand books without any fuss.
"After my graduation, I was rejected by almost 40 companies because they saw me unfit for their organization," recalls Sushant Jha, the co-founder of Bodhi Tree Knowledge services.
He was born with cleft lip and palate which impaired his speech and completed the degree in Engineering and Business Management. His goal is to make knowledge available to all at low costs.
In 2014, he started Padhega India Initiative(PII), with his brother Prashant, a pilot project was executed in South Delhi to distribute second-hand books to the economically weaker section of our society who have zero access to expensive academic books. Nobody has tapped the potential of this kind of business in the market which proved to be the advantage to PII.
PII also explores the potential to save trees by encouraging pre-owned books. As a fact around 10kg paper is used per person per year. Handed-down books will save trees and give another significant perspective to customers how the paper is taken for granted all these years and affecting weather conditions. Newly found respect and value for the paper will surely impact weather in long run.
Start-Up Challenges
Impaired speech leads to discrimination and bullying, this doesn't stop him to carve his own path. Rejection from job interviews added more obstacles to decide what to do next as his family has no business background. There was nowhere to go. With all reasons to dive into anxiety and depression, Sushant chooses to rise with the new vision to impact the society for better.
Sushant started PII with his brother in his 2 BHK apartment. The challenges were huge from operations to procurement of books to distribution. All load was shared by the duo.They received support for initial capital, content writing, and expansion, They have now 40-50 second-hand booksellers.They have recently shifted to the new office.
What PII does?
PII is web-based portal providing hassle-free services. Renting, buying and donating books can be done easily.It works on the inquiry-based model. Inquiry of a book initiates the request, then the duo dives into the network of publishers, booksellers, and distributors to deliver the requested book at the doorstep of the customers.
PII makes sure to procure rare second-hand books for customers. They ensure the books are in good condition when reaches their new owner.The agenda is to promote handed-down books to save paper and trees.
People are well-aware and want second-hand books, PII has received around 12000 inquiries for handed-down books. Second-hand books offer an economical, ecological solution and viable for many people who can't afford expensive new books. Academic books can be easily handed down as generally, students don't refer their college books after completing the graduation. Every entrance exam has their won different reference books making graduation and secondary school books to rest on shelves in the dust. PII offers expensive academic books at half price which attracts more students and subtly extends the responsibility towards mother nature in customers too.
PII offers books on rent as competitive exams needed 2 to 3 books which will be used only once and of no use once exams are cleared. The circulation of these books can be increased by renting them as and when competitive exams appear. PII accepts book donations and hence gets bestowed to government primary schools. Rented books lower the financial burden on students and parents effectively.
PII portal maintains a Green Count as a reminder to save trees.
1 Green Count = 40gm of paper made reusable or avoided packaging. 250 Green Counts = 10 Kg of saved which is the paper required by an individual. Currently, their Green Count is 11.725 means 469 Kg paper saved till now!! Good for us !!
What the crystal ball holds for PII?
Sushant is very careful about business since its inception and surveyed market instead of rushing with any plan. Market understanding has given him an edge to expand his services. Investors are carefully chosen and financial help is taken only if future plans are on execution stage.
PII is catering South Delhi but queries are pouring in from all over India. Next month, PII focuses on NCR, Greater Noida is the hub of all kinds of colleges and provides a nest for usage of second-hand books. We are focusing to cover whole India by the end of the year,
PII will launch its app soon for easy access. They are determined to make education better with saving the environment too. PII is planning to expand the library by adding e-books, audio books, co-operate library in their repository. PII plans to add online tutorial services with an advisory platform to recommend and review different colleges to get aware of the real situation.
Entrepreneurship has a side effect called isolation, Sushant admits to it and confessed it to be the reason for low confidence. Like previous obstacles, he is ready to overcome this hurdle also.The journey is long but fulfilling as it is serving education sector and helping students in a genuine way along with saving trees. PII is hitting many causes in a single journey. Sushant signs off with a wish to cover India with his initiative.
We suggest you have a look at his website to order some handed-down books http://www.padhegaindia.in/
Our Editor – Deepti Chawla  – Team Storyofsouls