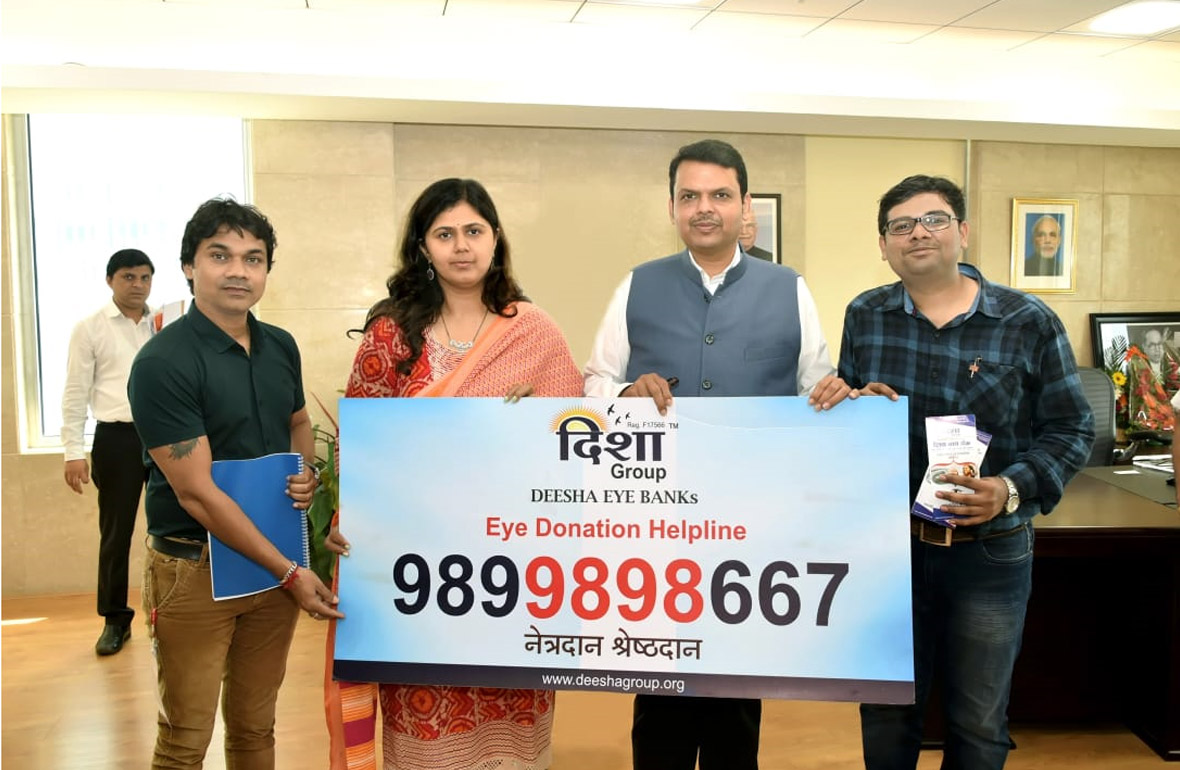 How a thought can define someone's purpose? One simple thought start an inward journey and change many people's lives? Here is an amazing story of Swapnil, a native of Maharashtra, whose childhood experiences lead to the foundation of an eye donation movement and helped thousands of blind people. Today Swapnil helps in building Blindness free India by encouraging people to build more eye banks to fight Corneal Blindness
This story is 15 years old; Swapnil started his journey when he was merely 8 years old. Yes, such a tender age and this high ambition! As it is said nothing is impossible when you have a vision and are determined to do something for the society than everything sooner or later fall in place. These musings in the innocent mind give direction to this NGO while he did his schooling, graduation, post-graduation, doctoral fellowship and a hobby too along with this cause.
INTRODUCTION
Swapnil Arun Gawande, the Managing Trustee and, Secretary of DEESHA Group & Deesha Education Foundation. He is a Mechanical Engineer and MBA by qualification he who has devoted his entire childhood for this NGO and the cause. His NGO educates, work, promote and volunteer about eye donation and also parallelly about organ donations, and we can see that he could make it happen. This NGO started from a small district, Amravati, in Maharashtra.
Swapnil's childhood experiences sensitized him about the helplessness of the blinds and those who can't afford healthcare. A gut to solve this problem came to him when he lost his childhood friend at the tender age of 8 years.
EARLY SHOCK 
Swapnil's childhood blind friend suffered from corneal blindness. Although, he lost his life due to Dengue and the real reason for the death was not the disease but the lack of awareness and medical facilities & infrastructure. His blindness was curable but unfortunately, the waiting list to get eyes for a poor was a cumbersome task and you are all dependent on the fate, to get an answer to, "When will you get eyes"? His friend passed away before even seeing his family due to the huge waiting list for receiving eyes for corneal blinds. 
This imbalance of life's value, diseases, and medical facilities changed Swapnil's perception of life. After the death of his friend, Swapnil also realized that how long one has to wait to get eyes, sometimes a complete lifetime is passed just to get eyes to see the world with your eyes. The entire helplessness of a blind and his family. These things took away Swapnil's peace of mind. 
And he decided to do something about this and hence he started enquiring about the corneal blindness. His curiosity makes him question the system and the reason behind the long waiting of eyes for his friend. Eventually, he contacted the eye doctor and asked all valid and invalid queries about blindness and everything revolving it. In this journey, he came to know the corneal blindness and dengue both are curable disease and his friend could have been saved. This information took Swapnil by shock and he started an awareness program.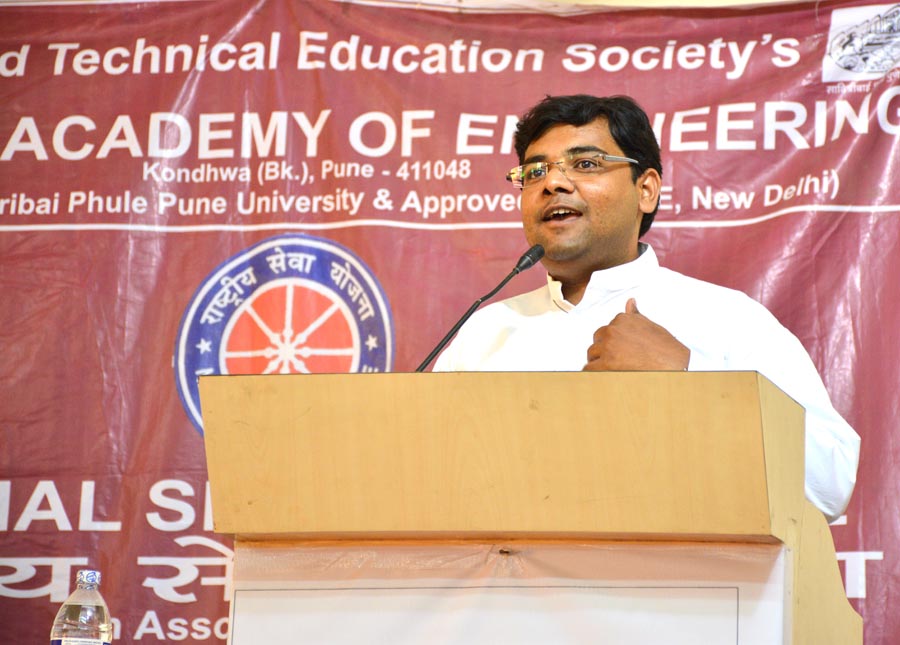 He took the immediate step and gave the eye donation informative speech at his school. The teachers and students appreciated him a lot but it doesn't change any mindsets. People went back to normal routines. Not a single thing changed.
Swapnil doesn't want to stop here; he gave another speech at another school after 7 months. Again things were not changing and no one understood the gravity of this matter which has taken the peace of mind from Swapnil, therefore he made himself more determined to make a dent in the ears of the deaf society. 
After some time, his uncle's son died, Swapnil convinced the family to donate his son's eyes so that he could stay alive with his parents even after his death.
 To Swapnil's surprise, his uncle was convinced and agreed to donate his eyes. For each progressive step which Swapnil wish for; it's the obstacles which find their way sooner than the success. In this case, though the family was willing another fact came to the picture that there is no eye bank or eye donation center in the city or near vicinity. The nearest Eye bank can be reached only after 4 hours of non-stop travel. But medically the eyes of the deceased can be donated only within 6-8hours which in this case cannot happen. So, despite all the efforts and pain, this eye donation can't' be done. This didn't stir Swapnil but gave him new a target to establish "eye bank" in his district, Amravati.
Swapnil approached 49 doctors as well as eye surgeons to associate with him to have an eye bank in our district. Things were tough here as well, as the doctors were not willing to establish or associate with an eye bank, as the creation of eye donation bank and its management both were a tedious job and need a strong will and inspiration to carry on, which somehow missing among the doctors in that district. Another fact became visible was that the death will happen 24×7 and one has to be available round-the-clock in the eye donation facility to coordinate the activities and all this is a complete charity work. No monetary gains, no credits nothing. Thus no doctor was willing to join the cause. Except for one Dr. Manish Baban Totey and his wife Dr. Anuradha Totey after few months called Swapnil and agreed to join hands with him and agreed to become the Medical Director of the Eye Bank. Their values matched with the values of Swapnil as this couple also wanted to help society too!
Dr. Manish Totey gave his degree and consent for the Medical Directorship, which was the basic requirement to open an Eye Bank but the work had just started as there was a lot of paperwork which was to be done. The file was to be strictly checked and he has to prepare a fault-free file which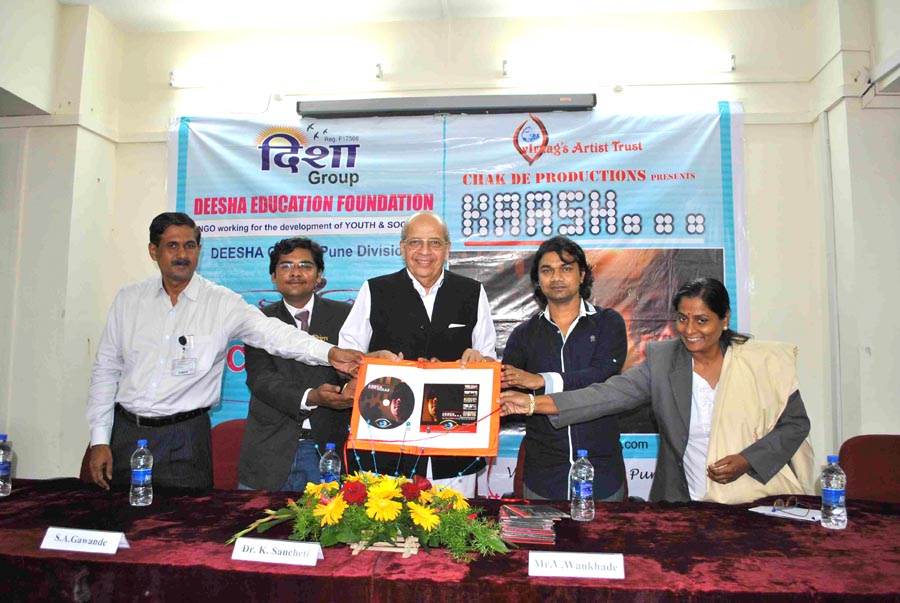 in itself was a hugely daunting task for a childlike Swapnil. Yes, he was only 14 years old and in 9th standard while he continued his research to open an eye bank for eye donation. and then regular visits to the Mumbai Government office for review and knowing the status of his file all the way from his village.
On one hand, Swapnil was preparing for boards and on the other, he was busy sketching out the proper model for eye bank. While doing all this he was facing two major challenges: one is raising funds and other was creating awareness among the general masses. He also applied for the registration of Deesha Education Foundation as a trust under which he can get started the eye bank.
A simple realization asked for so much hard work and determination to accomplish, maybe this was never inferred by Swapnil but he was so passionate throughout his struggle that he never gave such things any heed.  As vision was pulling Swapnil stronger but studies were also not waiting. Swapnil wanted to prepare for IIT in Kota, Rajasthan. But he knew if he opts for Kota then his vision will take a backseat. He dropped his idea of going to Kota and opted for local IIT coaching centre situated in Amravati only.
During the most important and life turning time of his, while studying in 12th standard, Swapnil secured 3rdposition in National Level in Violin playing. The National Music Festival gave him an invite to play at the International Music Festival, "Global Cultural Harmony Fiesta – 2010" which was to be held in Thailand. He chose to go to participate in this festival but which means managing both Violin and board studies and along with this he was also dealing with the various permissions and clearances for the establishment of eye banks. He accepted this challenge and did the board exams preparation and Violin practice and eye bank work simultaneously.
During his visit to Thailand for the International Music Festival, Swapnil studied a lot about Eye donation banks. He inquired how eye banks and eye donation works and how they promote their cause in their society and culture. What is their USP?
After returning from Thailand, he cleared his 12th board. But he could not clear IIT. Instead, he was selected in one of the renowned premier university of the country, VIT University – Vellore Institute of Technology, Tamil Nadu. He took admission in VIT University in Mechanical stream with specialization in Chemical Process but as the cause was equally important and after brainstorming he realized that his vision will suffer, till now there has been a whole lot of hard work has already happened for eye donation and the eye bank establishment everything would go in vain if timely and consistent actions were not taken. Swapnil dropped VIT University and took admission in Regional Engineering College, named Prof. Ram Meghe Institute of Technology and Research, Badnera in the Mechanical branch.
COLLEGE LIFE
College life started and Swapnil realized the power of youth. He wanted to spread the awareness of eye donation in his college. He took the initiative and started a youth wing. Youth wing started to spread the awareness and helped in opening the Deesha Eye Bank and these young minds started to work as volunteers. Swapnil visited nearly 700 colleges across the Maharashtra State and awakened youth for the social cause. He made them realize their responsibility towards society. Today Swapnil helps in building eye banks by investing strenuous efforts.
His vision is now inspiring everyone around. Students are now getting associated with the cause and willing to contribute too. Swapnil can see the dent happening which he was trying from last 15 years…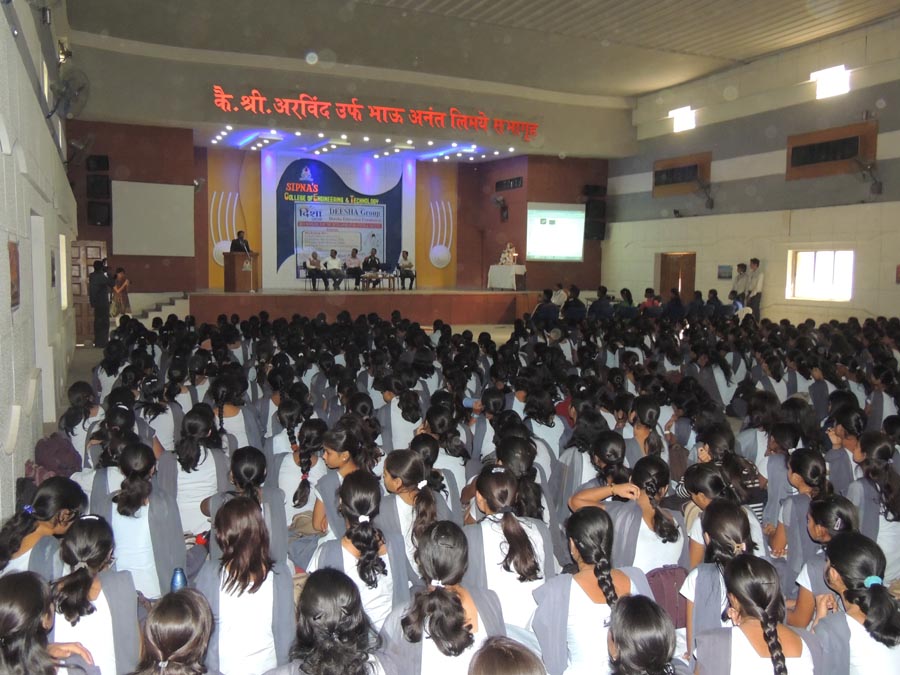 It took Swapnil four years of grueling research and hard work to fulfill his dream. In 2013, he got the approval of Eye Bank under the transplantation of human organ act and opened first eye donation bank in Amravati in Maharashtra called as Deesha Eye Bank.
Swapnil's family, (father) Mr. Arun Gawande, (Mother) Mrs. Kunda Gawande and (twin sisters) Rohini and Mohini remain the basic foundation in his life so that he could do this exhausting charitable task to make this country a better society. A vision for 17 years is turning into reality. 
Swapnil's hobby got a chance to showcase him in a better way as he an opportunity to learn violin (Indian classical music) from Padma Bhushan Smt. Dr. N.Rajam, former dean of Banaras Hindu University (BHU) and world-renowned violinist. She was one of the gurus at Dr. Gangubai Hungal Gurukul Trust, Hubli, run by the government of Karnataka. This was a huge opportunity and Swapnil grabbed it. Well, here again, he has to travel for 32 hours from Amravati to Hubli and again return journey was of 32 hours. All this pain is just for a 1-hour violin session from the world-renowned violinist! Swapnil proved himself a true disciple of Gurukul.
Some facts about eye Donation which Swapnil wants to spread to the general masses:
1. Due to lack of awareness on eye donation process, there is a huge gap in the supply and its demand, i.e. less number of eye donations happen in India after death. Whereas, the fact is anyone can donate Eyes irrespective of their sex and age. Just their eyes should not be weak and should have good vision.
 2. The process of eye donation is very simple. One just needs to fill a donation form along with their family's consent so that they can approve it after your demise. The relatives need to inform the bank right after the death, as the procedure can only happen within 6-8 hours of death.
 3. The process hardly takes 20-30 minutes and only the Cornea is removed from the eyes and there is no disfigurement of the deceased face at all.
 4. Eye donation can also be done from medico-legal or accidental cases under police surveillance.
Gradually people started calling Swapnil to open an eye bank in their district as well. He visits each district and decides that should this district have an eye bank or not. This decision comes after analyzing the actual requirement of the eyes within that region. Some districts already have eye banks which can be revived in association with DEESHA Team and they will help them to increase the number of eye donation. The management of all these places and the various branches of Deesha Eye Banks are handled by honorary youths who are working in corporates /MNCs and simultaneously volunteering Deesha. Deesha is connected with all the eye banks and eye retrieval centers all over Maharashtra and has received more than 3000 donations. The way Swapnil helps in building eye banks by various efforts is really appreciable.
Till date, Deesha Group has four functional Deesha Eye Banks in Amravati, Yavatmal, Washim and Buldhana districts of Maharashtra State. They provide 24/7 (round-the-clock) eye donation facility in the district. Deesha has also started an eye transplantation center in association with Totey Eye Hospital which serves people from 5 districts of Amravati Division.
 Achievements –
·     Till Date, Deesha NGO has reached more than 12+ lacs, people in terms of awareness and sensitizing masses.
·     4.5+ lacs people have pledged for eye donation in Deesha posthumously.
·     3500+ eye donations have been facilitated by DEESHA Group in various eye banks across the state.
·     Around 700+ eye donations happened through Deesha Eye Banks.
·     More than 1800 youth actively volunteering.
How Deesha is Helping India 
1.    Policy changes – Swapnil has understood the problems of donating eye and how the eyes are allotted to the blinds. there was a huge gap in the system at various levels and much bureaucracy too! therefore, he suggested Cornea Distribution System for Maharashtra, CDSM Portal which brought transparency in the system. This was happily accepted by the Government of Maharastra. and was immediately brought to functionality and today we have everything online available.
2.    Nation-wide eye donation helpline number, launched by the Chief Minister of Maharashtra, Hon. Shri Devendra Fadnavis and other dignitaries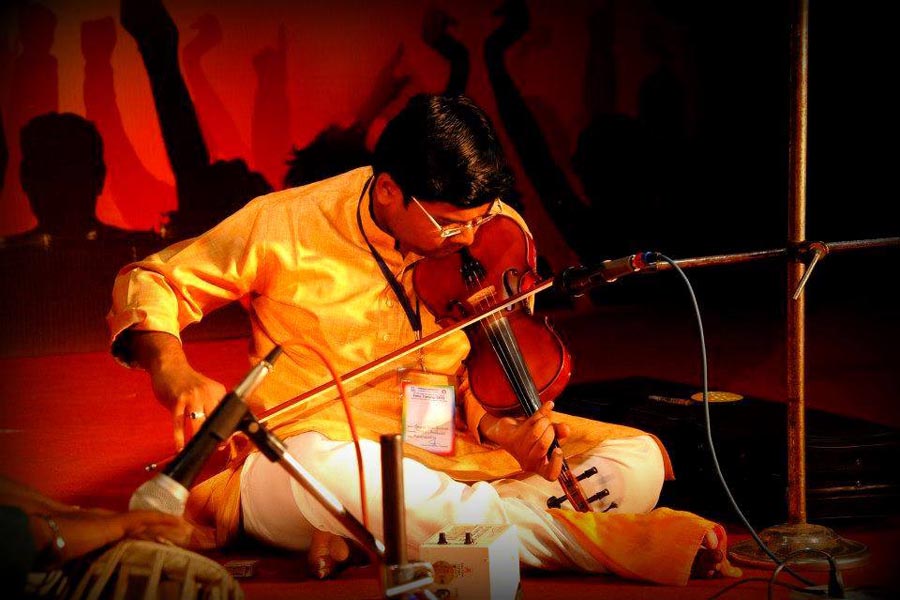 3. Deesha's work is very transparent due to the transparency they have – Won several times GuideStar India's Transparency Award.
Deesha Foundation has just started and is now expanding into organ donation awareness, which includes the heart, kidney, liver, bone marrow, lungs, pancreas. Because of the awareness created by Deesha, organ donation of 4 brain dead people took place from Amravati in a year.
Swapnil also plans to run a chain of Mobile Eyecare units especially for rural areas at low cost. This will help eye care facilities to rural people.
Fact about Corneal Blindness
Sri Lanka has much less population than India but is free from corneal blindness and exports cornea all over the world whereas India has almost 15 million populations that are blind. If a country with less the population can export cornea, then even India with high population can do this. We need a lot more donors to completely eradicate this blindness.
DEESHA Group, Deesha Education Foundation, and Deesha Eye Banks are doing a great job and service for the betterment of our nation and building a bright and promising future not only for the blinds but for the community at large. Join and enjoy the experience of giving the best gift you can give to someone. Deesha at present is running a Mobile eye care unit, a fundraiser for 'Ophthalmology on Wheels'.
Deesha is planning to launch Deesha Netralaya, a multi-specialty charitable eye hospital in Amravati by 12thDec 2021.
There is a lot yet to be told about Swapnil, Deesha Foundation and their achievements. Soon we will be coming up with their part 2 story of their achievements. Till then keep reading #Storyofsouls for #happyreading # realstories and #goodthoughts #inspiringstories
Our love to the Story editor Deepti Chawla for giving this story final shape!
Our Rating for this Story