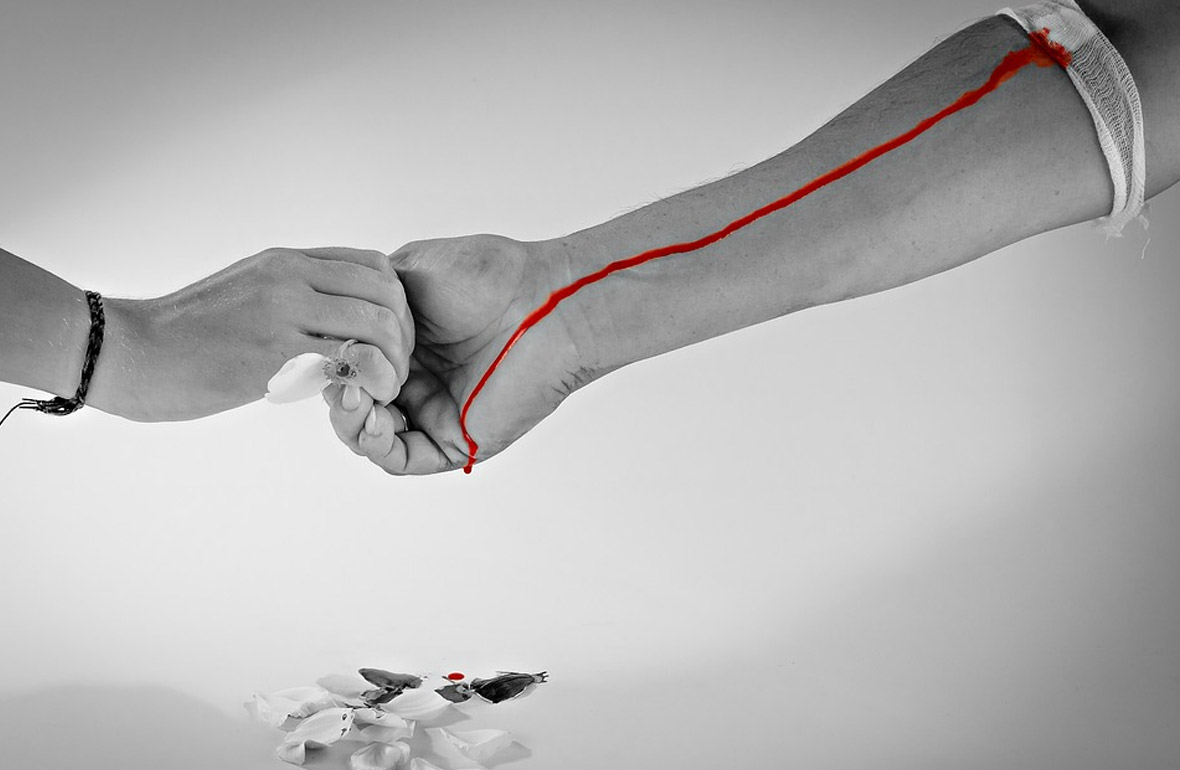 Kiran Verma's story and his mission have some extra miles to it. Let us take a glance at his inspiring journey. Among her various efforts to create and boost awareness about the blood donation, the simply blood App is an initiative by the brave girl Kiran. The entire idea to establish "Simply Blood", an online blood donation platform came into being when Kiran's mother was diagnosed with cancer and she died of it.  This is when he understood the real importance of blood donation.
Kiran Verma
Kiran (33yrs) who is a social entrepreneur based in Delhi, kicked off his journey to promote and spread awareness about the importance of blood donation and how can it contribute to saving common man's lives. This journey would take him across India, starting from Srinagar to Thiruvananthapuram traveling almost 15000kms. He started from extreme north to the west, and now from west to southwest. Up till now, he has covered almost 6000kms, out of which he has traveled 2600kms walking and the rest 3400kms by different modes of transport. Throughout his journey, he has been in touch with the media and has given loads of stories about the people he has met and all the other updates on his journey.
"Simply Blood" is an App easily available on play store. It is an initiative by change with One Foundation making it the world's first virtual blood donation platform. This is brought up to encourage India, Nepal, and Bhutan for blood donation. This entire journey and the walk is named as, Change with One Walk, by Kiran himself.
Mission and Vision
Mr. Verma started his journey on the 26th January 2018 from Lal Chowk, Srinagar. He has visited various states as Jammu Kashmir, Rajasthan, Karnataka, and Kerala, to spread awareness about Simply Blood, which allows needers to connect to the Blood donors online and nearby. Kiran had a mission of influencing at least 10 people every kilometer to donate blood, which would save so many lives. In his journey till now, he has met approximately 600,000 people.
He has shared his vision with people in colleges, universities at schools. He has also discussed it on public places like bus stands, stations, malls and restaurants. His mission to save a million potential lives till 2020 seems promising and even national borders are no hindrance as he has successfully traveled to Bhutan and Nepal.
Background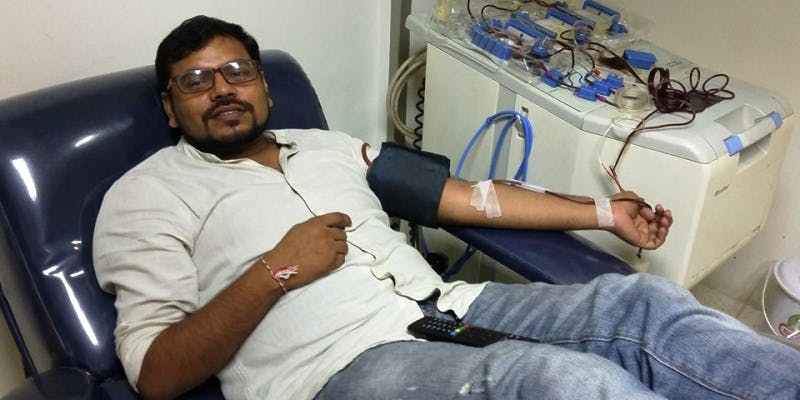 Kiran started donating Blood since he was 18 yrs old, after the death of his mother. His mother was diagnosed with cancer and that became the reason for her death. This was a life-changing moment for him, as he decided to donate blood and since then he has donated blood almost 41 times. A very first time when he donated blood, it was a donation to his teacher but with the intention of scoring more marks. Later when the teacher's son thanked him for his act, he realized that he has done some good to them unknowingly. and recalled how he is attached to his mother.
Then in 2016, he went all the way to donate blood to a family in Raipur. Later he found out that the person he trusted and donated blood was just an agent who charged approx 1500 per unit for the blood Kiran donated. He felt cheated and decided to establish Simply blood (2017), which could help easily trace the donors nearby and no life is lost due to unavailability of blood, without any agents making money out of this precious drop.
Some Facts about this precious red drop
There are approximately 3800 units of blood required in a day in our country, India. According to the National Aids Control Society, 12000 people on an average die due to unavailability of blood.
Blood cannot be made hence we need to spread maximum awareness to generate more donors. Simply blood has helped around 2000 time in donating blood to 11 countries.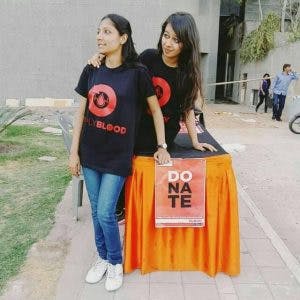 N/core in partnership with CISCO has selected top eight programmes that actually work on a non-profit basis and for the social cause using technology. There were around 713 applications; all these applicants were from diverse fields like education, health, employment, financial, human rights, water and many others. Change with One Foundation is one of those eight top applicants selected for a 6-month incubation programme.
Simply Blood helps patients in finding donors in their nearest possible reach. As they hold an entire database of the donors in this populated country with no cost at all. It has a membership of around 40,000 registered donors with more than 200,000 databases of other donors across the world. The process Kiran's APP is following saves a lot of time, which in return helps in saving lives. The donors or the patient's side does not waste time on calling. The donors are directly directed to the place required. No misuse of blood or any personal information is shared or revealed with this process making it safe and trusted platform. As the numbers are exchanged only once the donor agrees to donate and it is shared between the two parties no third person involved is there.
"Change in One walk" is an initiative by Kiran Verma, who has organized this entire journey from his savings, a lot of friends and relatives are also helping him through this. His wife, Jayati, only bread-weaner of the family is taking care of the family.
This journey is just the beginning says Kiran, We are near to successful closure of our first phase, which will conclude on the 14th January 2019. "I won't stop and will start the next phase again", says Kiran Verma.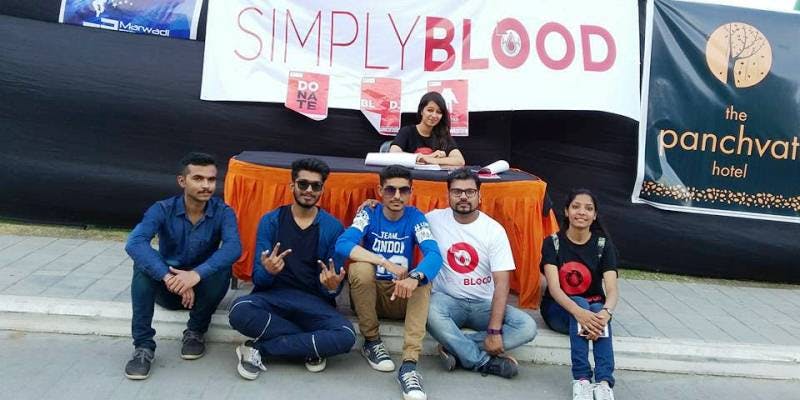 Kiran could have crib about his loss of the mother!  He could have also led his normal life like all of us do… But he took the pain of walking several kilometers alone just to spread awareness. His mission is pure like the blood, let's contribute to his mission. We also appreciate rather than opting for Social media platforms he chooses to walk and meet physically people for spreading his message of blood donation. We should equally applaud his wife Jayati and his relatives who have supported him to spread awareness. Absolutely a noble and social cause!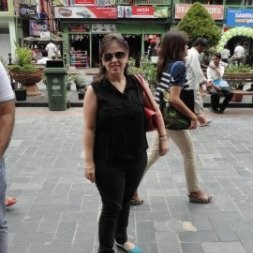 Many thanx to our Story Editor –Srishti Mehra Arora and till we bring a new interesting story to you – Let's toast to good thoughts…