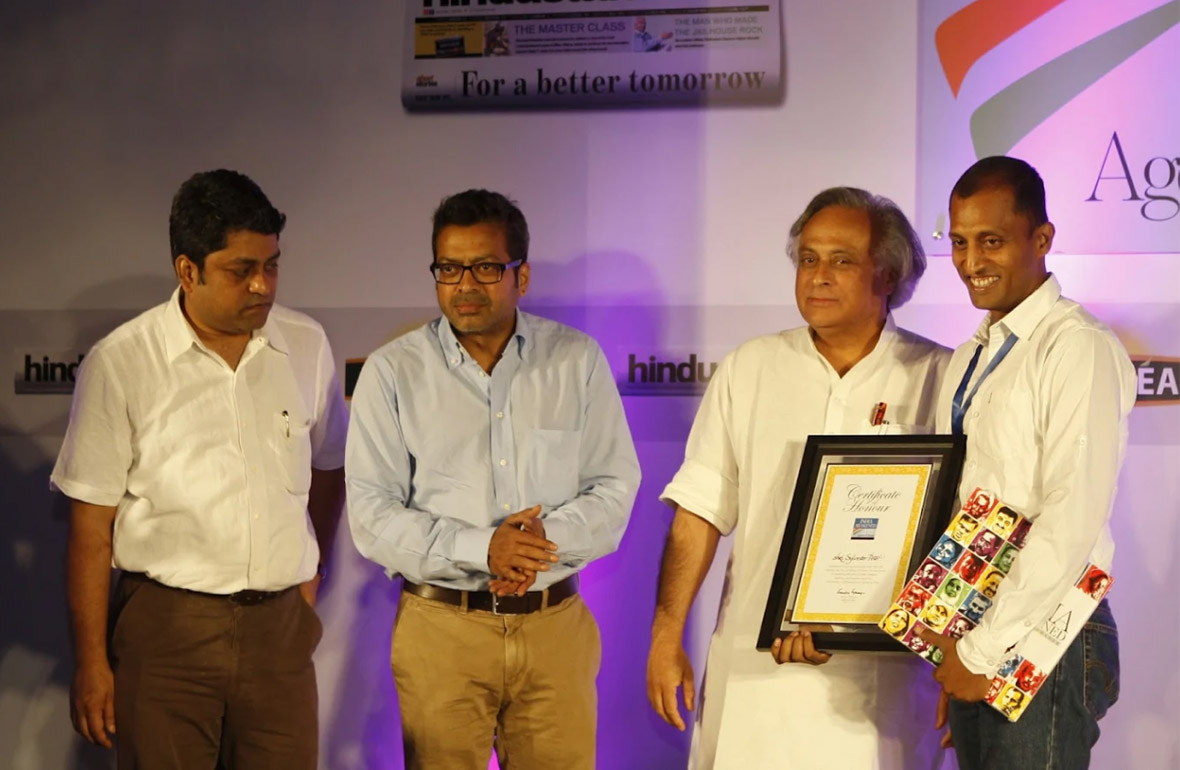 We like to dream of what we want to pursue in life right from a very young age, that dream could be a cricketer, politician, actor, businessman, IPS or IAS the list extends to infinity but how common it is for someone to make others' dreams his own. Let's read this story to understand how Slyser a common man can write his exceptional and much inspiring story which is worth narrating to the masses at large. Today it seems really pleasant to see Sylvester Peter helping underprivileged children for uplifting their lives.
An average thirteen-year-old child will spend his time playing computer games, watching TV, going through his textbooks mechanically in order to bring good marks but this man from such a tender age embarked on a journey to make a difference in the lives of many underprivileged children. Having studied in a government school in New Delhi, he had become well aware of the realities of poverty, and the conditions under which his classmates were leading their lives deprived of all that he had taken for granted.
He used to feel embarrassed in opening his lunchbox in class during lunch break because at the back of his mind he knew for his friends around it were a luxury. He often became frustrated at the sight of his friends living in abysmal conditions where basic necessities were nowhere to be found in contrast to his own life where many things appeared to him as unnecessary privileges when compared to his classmates who were living in slums.
Unable to take in the sheer inequality he decided to do something about it, then with a handful of children he started his first session under the shade of a tree thus 'My Angel's Academy' was born. Now the academy is a huge success having transformed drug addicts, beggars, fundamentalists and rag pickers to national level footballers and bankers who are contributing in a big way to the good of society. Today, it gives an immense satisfaction to see Sylvester Peter helping underprivileged children through his My Angel's Academy.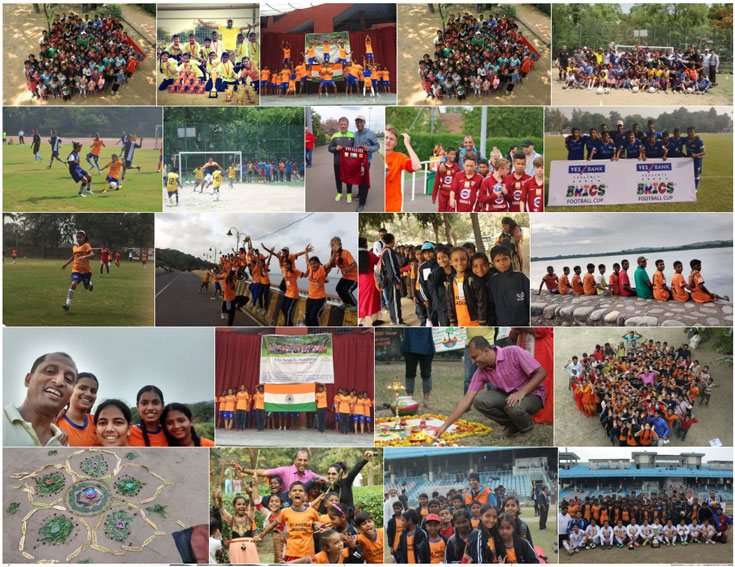 The change did not come about so easily Sylvester Peter, the founder of My Angel's academy had to go through many trials and tribulations for the betterment of those slum children whom the rest of the society considered to be the main cause for spreading crime and disease in the neighborhood. He often had to face insulting rebukes and bashings from his family members for doing what he believed to be right, and in order to avoid getting beaten up, he used to wake up early in the morning and trained his angels with such passion that arose from the bottom of his heart.
Many Alumni of My Angel's academy who are doing great in their respective professions are working tirelessly for the growth of the academy that had helped them to transform themselves into successful and better human beings, one of them is Sandeep who is now a banker. He contributes fifty percent of his salary to My Angel's academy. Using the medium of Football through the academy inculcates values like discipline, integrity and hard work in children along with providing what Sylvester Peter refers to as true education by helping them see things in a practical way along with the written theory. The children reach the ground as early as three in the morning and before practice first clean the ground which is often found littered as the coaching takes place in a public park. The children together with Sylvester Peter celebrate, have fun and converse about their problems seeking guidance and advice from Sylvester as well as from others building bonds of friendship and trust.
Sylvester has only one mission in this life and that is to see his angels break the chains of despondency and poverty, and soar limitlessly in the azure blue sky of their dreams.
He is a soldier in the common man's dress who is determined to fight the enemy called poverty from India by his own ways and efforts. He is doing this silently and without boasting about it. Indeed he is the real Soldier of 21st Century India who is not in the dress but definitely fighting his own fight each day from last several years to give a better life to the poor children. Trying his best to bring them up from an unhygienic and filthy area and turning them into a civilized human being. We will not be able to find a better Soldier than Sylvester who has given his very soul to a cause worth dying for than in wars which take place in the name of religion or territory.
Raj – Is a young lad brimming with dreams and passion to explore, find and create through words which is indeed the best means to communicate one's heart. Pursuing BJMC from Amity University.  Much impressed with the world of theatre and cinema these days but as a critic who tries to find the connection between fiction and reality.  Still eager to write and explore more in life…
Our Rating for this Story