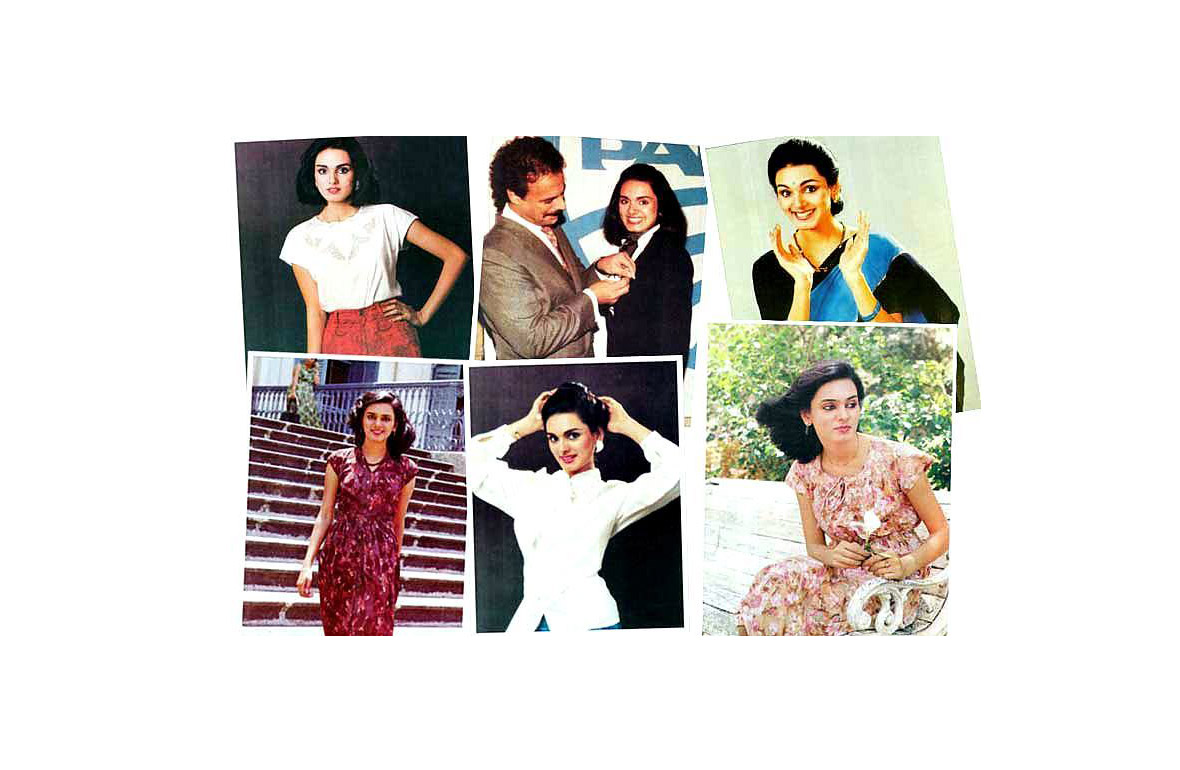 Some stories are forever! Here we are talking of this charming girl who was a young flight attendant named Neerja Bhanot and how she created a history after one incident and made herself a superhero for the generations to look upon her. On the occasion of the woman's day, let us honor the brave girl Neerja Bhanot who saved several lives without caring about her own!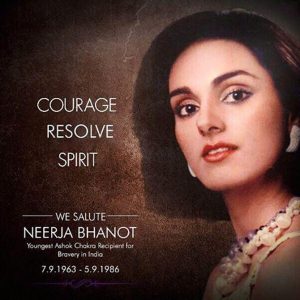 Indeed a courageous female, as being at the age of 18 she was offered her first modeling assignment in the early 1980's. After her first ad, she was approached by many other companies. She became quite popular and was featured in popular brand ads like Amul chocolate, Krack jack biscuits, Charmis cold cream, etc. She also appeared on the cover page of Manorama magazine. Her modeling career took off well when her family fixed her wedding. She happily agreed to it. However, her married life was a disaster and they separated. Only after her marriage life ruined she decided to work as an air hostess in Pan AM, which was then the top airline of the United States. To her luck, she was chosen in the top 80 amongst 10,000 candidates, which was a very tough thing. Neerja was always a very easy, simple and straightforward girl.
Unforgettable sight
Neerja boarded the fight AM 73 that was hijacked on its way to the United States of America. After almost 17 hours of struggle, everyone survived the hijack except Neerja. Neerja's smartness and bravery saved all.
No wonder, September 5, 1986, was a fateful day when Neerja left her house for her duty on Pan Am flight 73 at wee hours and she was 2 days away from turning 24. The flight left from Mumbai and stopped at Jinnah International Airport Karachi. There was a halt to drop off few passengers of Karachi and then it was then about to take off for Frankfurt.

During its halt, cleaners entered the flight to clean the cabins. While they were leaving,  four heavily armed men in airport security clothes entered the aircraft. "They barged in from the food cabin area in business class and we were seated in economy class, near the tail end. Suddenly we heard screams and 3-4 shots were fired in the air. One terrorist had a machine gun, the other one had grenades and belts full of bullets, there were two more who had many guns and grenades in hand. Everyone was told to have hand locked above their head. I just can't forget that sight", quoted by Nayan Pancholi in one of TOI articles, who also boarded on Pan Am flight 73. Nayan who was traveling with a few fellow singers lost two members from his group, and he himself lost his left eye, which was injured by the grenade thrown randomly on passengers by terrorists.
 Witty and courageous Neerja
The terrorists captured the aircraft, where two were at the front side and the other two were at the back ends. Neerja, cleverly and quickly informed her entire crew, the cockpit, and the captain. They all left the aircraft and Neerja being the senior most alone took the responsibility completely on her to save the passengers, as there were about 350 passengers.  The other air hostesses were also tied with ropes. Neerja was used as the communicator between the airlines and the terrorists.
The flight had passengers from different nationalities like Indians, Germans, Americans, and Pakistanis. The terrorists started scaring people by shouting something in the Arabic language; they also shot a passenger named Rakesh Kumar and threw him out of the plane.  They asked Neerja to collect passports of everyone, but Neerja managed to hide a few American's passports under the seats, as she knew that they were targeting on Americans.
17 hours struggle 
After 17 hours, the fuel of the aircraft was over so the engines stopped and the lights of the aircraft were gone. The terrorists panicked and started firing. They threw grenades on passengers. Many lives were lost, the open fire killed almost 20 passengers on the spot.  This prompted Neerja to open the emergency exit door. A yellow color cloth slid open, and she chose to help passengers escape instead of she escaping herself.  She was then caught by the head of the terrorists and was shot point blank on the head.
" I saw her getting shot. She was shot in the head, point blank. Sitting in the sixth row from the front, I saw her during her last moments", Dr. Kishore Murthy a survivor from the Pan Am flight 73 hijack recollected Neerja's death.
That incident left a lesson for all of us that there is no religion, caste or creed. In the end, all are humans and there was nothing important than saving each other's life. It taught humanity.
"She who died so that others could live was cremated the following day at 11 am amidst chanting of her favorite mantras as we said 'Goodbye darling, please keep coming'. The young model set an example for her class all over the world." lamented her father in his book. Her father collected her coffin just a day before her birthday. They were expecting her on the 7th, back home for her birthday party, a small family gathering that they had planned for her. Instead held her funeral a day prior.
"Neerja was absolutely calm and efficient through the horrific episode. Hijackers were part of the terrorist Abu Nidal organization backed by Libya, they wanted to fly to Israel and crash the plane against a building. Nevertheless, as the entire crew was smartly informed by Neerja about the hijack they managed to escape, so they could not do anything. Neerja was the first and youngest civilian to receive an Ashoka Chakra, India's highest peacetime gallantry award.
Dr. Kishore Murthy & his wife Dr. Veena Bharathi both are survivors of the Hijack, who worked closely with Neerja's family for the movie based on the biopic of Neerja Bhanot.
A glimpse of her life
After her death, the Neerja Bhanot – Pan Am Trust of India established "Neerja Bhanot Awards" founded in 1990. This women's award of recognition is being conferred annually to the woman who stood against injustice, in the situations where she fights for injustice and social stigmas associated with other women of India and has the courage to fight against that.  Since then each year one women is chosen to receive their prestigious award, it has got a prize money of Re. 1.5 lakh, a citation, and a trophy.
This forever story is compiled by our editor Ms. Shristi Mehta.