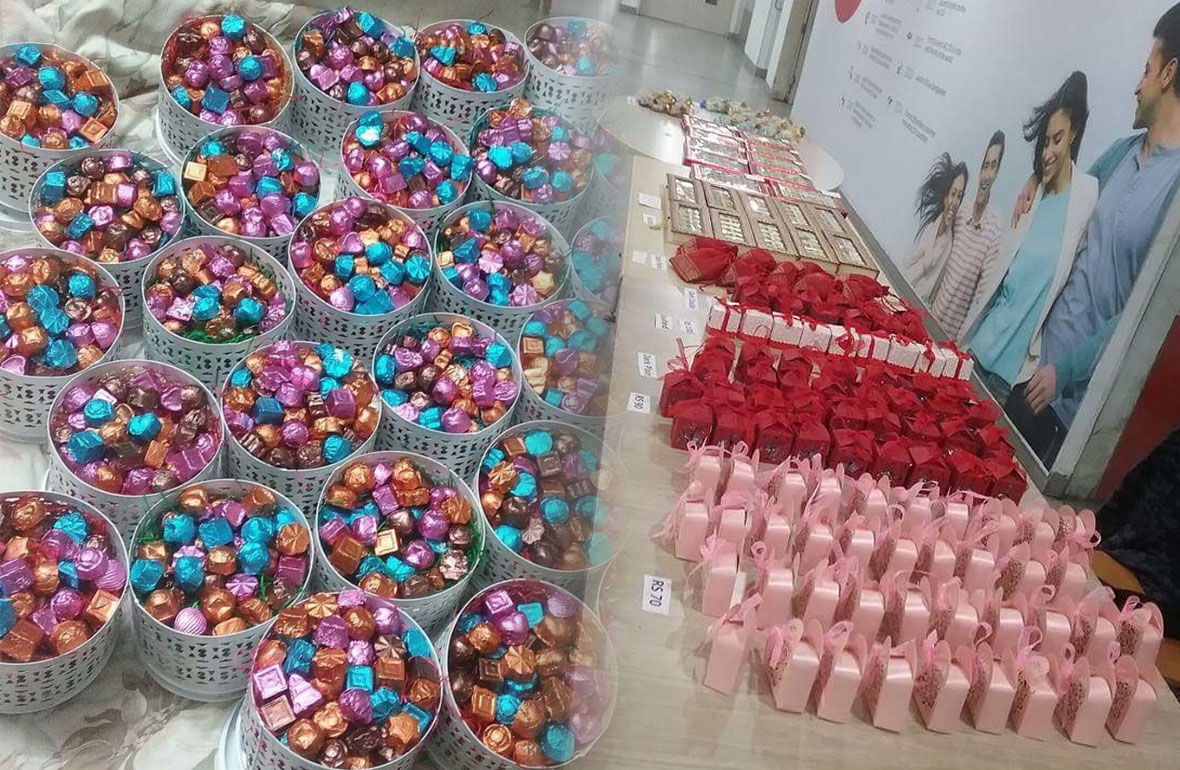 A story of dedication – We are talking about this lady who is damn passionate about life that she can do several things at one go… For all those who say that we cannot do more that one thing!!! Well, then the below stuff is a sheer example of small steps each day. This is the tale of Shradha Gulati- a successful woman entrepreneur who sells handmade chocolates of high quality. Her passion and entrepreneurial skills have earned her a great revenue, respect and reputation!
Over to you Shradha –
The ChocoArray journey goes back to March 2016 when I was absolutely alien about making chocolates except for my never-ending love and desire to eat every awesome piece of this world. I remember during my trip to the US in 2003, I had to purchase a new travel bag just because I wanted to bring back a huge quantity back with me. That time I never ever have dreamt of making these sweets myself in my entire life.
But, yes this happened to me! I remember the 1st time I saw a sweet mold that a friend gifted, I thought it was an ice tray and was meant to create fancily shaped ice cubes. I loved eating them though, but making them was not my cup of tea.
That was one fine day of February 2016, when one of my friends made a batch herself and made me taste, the inquisitiveness started. I tried my hands on it again and fell in love with the process of creating those yummilicious bonbons. The possibilities were limitless in terms of the ingredients that you can make chocolate with ranging from rum, nuts, crackle, kiwi, cranberries, prunes, paan (a sweet Indian delicacy) to name a few in white, dark brown, light brown, marble … and much more…
After coming back from friend's place, I mustered the courage & invaded my mom's territory yes you got it right – Her kitchen! That day I played with every ingredient that I could lay my hand on towards my journey to make the bonbon myself. I must confess that I did leave a mess behind and that first trial was an average product, for a person like me who is a great fan, when I tasted myself. The kitchen looked like a piece of land that was recently struck by a tornado.
But that provoke me to do something real in the chocolate world. It took a couple of months, close to a hundred tests and a ton of relatives hung over with bad & good flavors to get the recipe right.
Today, mom is the biggest fan. She calls up her friends, their friends, and everyone she ever meets so that they can taste my creation over and over again. Motherlove I guess.. or maybe she is proud to say that these are made by my daughter.
In April 2016, I officially launched ChocoArray my first company. Facebook became the go-to-market place. I made sure that each cooking experience was shared, every testimonial was carefully documented and every Facebook group was annexed by Choco Array. Yeah, I took it literally, I stepped into the sweetmeat business on a journey to become an entrepreneur.
The next big leap was to participate in corporate exhibitions and try for some corporate orders. What an experience it was to deal with big brands like Airtel, Weather Risk Management Services, Chadha investments, Crystal children center to name a few.
At this time, I did not know that the next enormous milestone was just around the corner. I got an opportunity to showcase my piece of art at a food event which was judged by Masterchef Sanjay Raina of Mealability fame and Chef Arun Sahdev of Mutton King fame. It was a massive platform for all the home chefs and home bakers. ChocoArray Rum and Raisins dark bonbon won an award there. yeah, my baby got recognized by the industry leaders. A moment to enjoy and relish.
During this time, more learning opportunities and appreciation came to me in the form of coverage by Suburb Gurgaon magazine in their January 2017 issue, Chocolate Learning Session at Academy of Pastry Arts by the best of their chefs. I also received an invitation for a dessert tasting session by Chef Priti Khullar Manchanda. I felt honored.
Till all these moments, I had no idea what fame was, but these experiences changed my life.
Another milestone added to ChocoArray when I was recognized by ICICI for my courage, hard-work, and an inspiration to others.
My journey has been peppered with honest feedback & encouragement from clients, friends, and family. I crave feedback more than my candies now as it helps me to improvise and pack new innovative flavors for clients.
My USP is creating unique flavors that are not available normally in the market and adding a truckload of love with it. The only thing that we do not add is any sort of artificial flavoring.
I have managed to create a community on my social pages where my clients share their happy moments and feedback in almost real time. There are clients who invite me to their family functions, vacations and get together – of course, they expect me to bring them a special gift.. a box of my ChocoArray Chocolates.
What a better way would be to end this journey with feedback from our clients.. please find attached along with some pictures.
A few of our Client Reviews…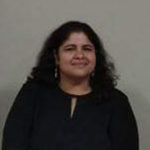 Shradha Gulati – Our storyteller
…Is a working woman with experience of 16.5 years of working in eminent corporate. Travelling has always been her biggest passion in life. She has been to more than 15 countries and plans to cover much more across the globe. She picked up her flair for writing Shayri from her dad and would be getting a book published soon. She always had a sweet tooth but a couple of years back she developed a love for experimenting with different kinds of chocolates to develop fillings and flavors which are normally not available in the open market. This is how ChocoArray was born. Whatever time she gets from her job during late evenings, early mornings, weekends and holidays are completely dedicated to the same. A friend of her told her one day… I always used to think how Cadbury's, Hershey's and other big chocolate brands reached where they are… After seeing ChocoArray's progress step by step, all my questions are getting answered.
Our Rating for this Story