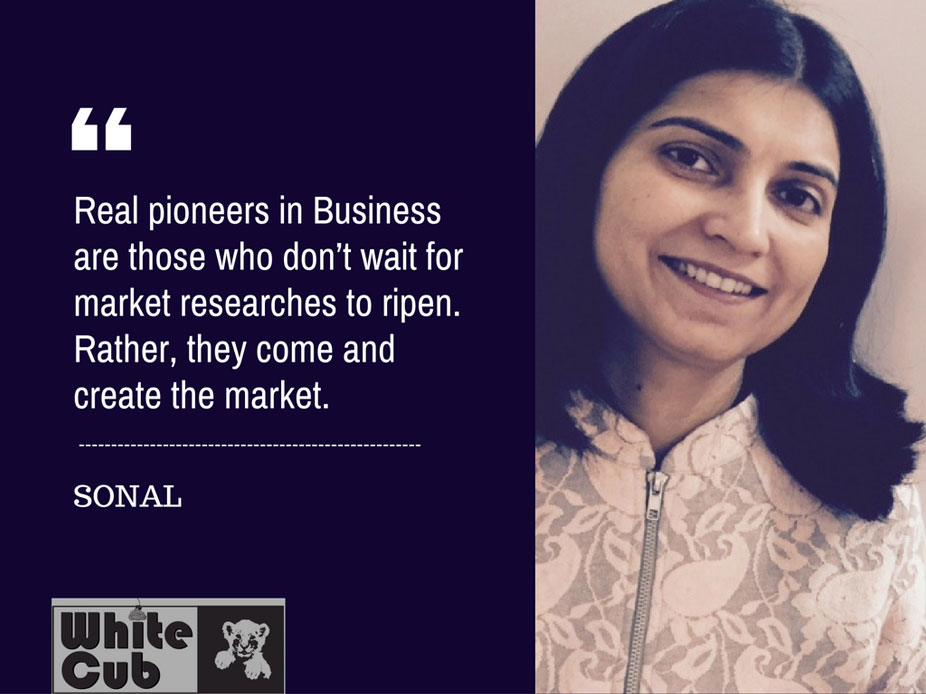 Ice-cream, the favorite dessert of kids and adults alike, is always sought for because of the rich creamy taste it brings along. However, what about those who practice veganism and are off dairy products, or the ones allergic to such products made from regular cow milk? Veganism, especially in India, is a novel concept, which is why not much is thought about the food and preferences of vegans, forcing them to consider only homemade food prepared from soy milk. While vegans swear that ice-cream made from soy milk is more delicious than the regular dairy ice-cream if not equally tasty, the pain of being left out when the whole family or group of friends are relishing on branded ice-creams from the market might be too much at times. This is the story of a womanpreneur who tasty nondiary milk icecreams for people allergic to milk or vegan people!
To relieve vegans from this feeling of being left out by brands dealing in ice-creams, a woman entrepreneur has brought vegan products that have been accepted by brands like Godrej Natures Basket, Future group's – FoodHall, HyperCity, and other renowned food chain outlets.
Ms. Sonal, who goes just by her first name, is the first Indian entrepreneur to develop a brand of healthy dairy-free ice creams by the name of WhiteCub.
Here is the story of her journey, from a kid, watching a health show on television where she understood what vegan products are and now to an entrepreneur. She recognized that the concept which today she has successfully brought into reality or rather a successful entrepreneur reality.
The idea of turning her love for non-diary products into a business first stemmed from the fact that the so-called healthy dairy food which media promoting today is not healthy at all! Today the market is saturated with dairy laden food. Even for the food items which can be easily prepared without dairy products, there is often one or the other kind of such ingredient added which would have been derived from dairy. Let's say – milk solids, whey, etc. This occurrence makes these food items unsuitable for those who consciously avoid dairy for health reasons.
Thereby, Sonal saw it very logical to create this line of WhiteCub Dairy-Free Ice Creams (and some other food items) making a niche market. This was what led her to venture into business and give a shape and name to her idea, in the form of WhiteCub Dairy-Free Ice Creams (and some other food items).
Explaining what dairy-free products are, she says that any product made without using dairy and dairy-derived ingredients, like milk, butter, cream, milk solids etc. is dairy-free.
To make WhiteCub ice-creams, non-hydrogenated coconut cream and non-GM soy milk are used while for dairy-free yogurt, plant milk is used.
Talking about her family's support in her entrepreneurial journey, she said that "When the intent is right, genuine efforts and balance in personal and professional life, families always support you." same her family did!
Reminiscing her starting years in business, she recalls the hardships she had to face to start a business that had practically no audience in the country. To start making people aware, Sonal started out of a dedicated ice cream parlor in Gurgaon, from where she has expanded, thanks to good reviews and word of mouth publicity.
Being a female entrepreneur, she too was not taken seriously in the first few years of starting her business, which was rubbed off as just a hobby destined to be confined to one outlet.
However, her biggest put-off came in the form of her visit to food industry exhibitions, where men responded to her queries by rubbishing cooking as her hobby. It was difficult for them to imagine a woman in the food business.
She also remembers having to go to manufacturers for purchasing machinery for her manufacturing unit. Being a woman, she was not even approached by salesmen from these businesses selling food processing machines.
One can safely say that her first impression in the first few years in the industry was that it was a gender-biased set-up that needs to grow out of shackles of narrow-mindedness.
However, once she started to see little success because of all the hard work she put into her work, both the industry and the customers started to respond very well to WhiteCub.
As of now, WhiteCub Dairy-Free Ice-creams are found in India's most premium retail stores in cities like in Delhi, Mumbai, and Bangalore.
What's funny is that even though intended for people who don't like dairy products, WhiteCub Dairy-Free Ice-creams, and other products are being used by customers who consume dairy in their majority of meals, because of better taste and healthiness.
Sonal also recalls the enriching and fulfilling experience of interacting with kids with special needs who are advised by their doctors to remain on a CFGF (casein free, gluten free) diet. She feels honored that her products are being used by such special customers as well.
Talking about awards that she has received during her journey as an entrepreneur, Sonal says that her brand has received Department of Science and Technology (DST) award from the Government of India. As an award of its contribution, the company was granted prize money worth Rs.2.5 lakh. Other than this, WhiteCub has also bagged PETA Food Awards for two years.
Before signing off, Sonal has a message to the budding women entrepreneurs. She says that they should always think of themselves as entrepreneurs and not women entrepreneurs. She advises women to actively seek support from their families and mentorship from industry peers, to maintain a healthy balance between their personal and professional lives. Besides, they should also dig out the relevant schemes and funds in the government set up that can be useful.
Reach her for more: http://www.whitecub.in/
Our Rating for this Story