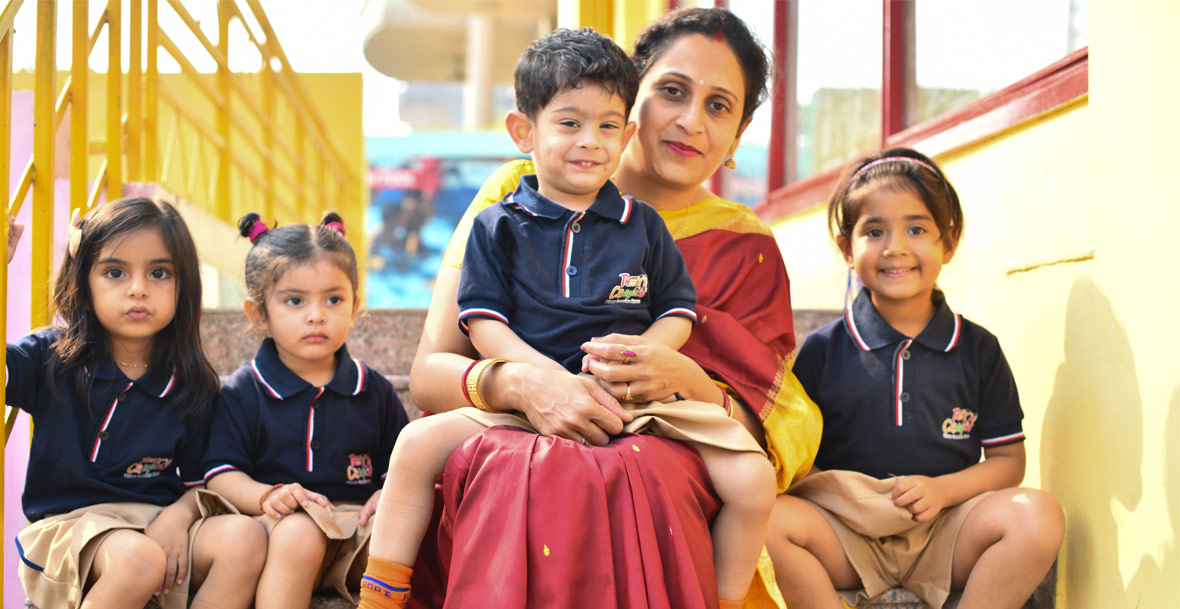 THE CRAYONS SCHOOL is defining new-age education for toddlers
Yes, THE CRAYONS SCHOOL is defining new-age education for toddlers. Every teacher dreams of shaping a child's future in her own beautiful, special & creative way.
Well, here's a teacher who has not only dreamt of it but has worked very hard and eventually has transformed her lifelong dreams into a shining reality. And in the process has made a wholesome difference by touching little lives; through a fun & innovative approach, by introducing the concept of "intentional learning", at the pre-school level of education in India.
Happy to meet, a renowned teacher & Director at The Crayons school, Mousumi Sinha, who is considered  India's leading pioneer in the field of early education. Yes, CRAYONS SCHOOL is defining new-age education for toddlers.
Based in Noida, the Crayons is India's first chain of the unique pre-school group, believing in making education an interesting way of life for a child. The school itself is an extension of Mousumi's belief-system, of making sure that education is all about creating an interesting and uplifting journey for every child, and making them a self-driven personality by nurturing them in a very loving way.
"After spending almost fifteen years in the field of early education, I felt that there was a need to think differently.  While the world today is moving very fast, I realized that we are still focused on the old school methods of teaching. That's how we conceptualized the unique and new-gen model of teaching curriculum with "The Crayons School", – shares a thoughtful Mousumi.
All about the school & its curriculum 
It is the idea of a child-centric curriculum that makes "The Crayons School" a very unique model of teaching. Here we groom each child according to their interest, from a very early age itself– says Mousumi.
Research shows that the early brain development of a child has a lasting impact on its ability to learn and succeed in the future. "It is with this idea that we want to work on each child from an early age and expose them to various activities; in order to quench the intellectual thirst of their curious minds.  Through our on-going efforts, we are indeed proud to say that The Crayons school is the first Pre-Primary School chain in India to have introduced and implemented "intentional teaching" to the young learners of our country.
All about the Crayons team, its infrastructure & more
'To kindle the curiosity of the young ones' – keeping with this motto at the forefront of the Crayons school's innovative teaching project, we have designed and implemented a concept-based infrastructure for our entire school's premises- right from the theatre room, where kids can explore a live story-telling and drama session; a Digital room where kids can play with gadgets like desktop, laptops, tabs, etc, a Planetarium, where kids can travel and explore the world of galaxies; a Sangeetalaya, where kids are introduced to different types of music, dance, and orientation to various musical instruments, apart from an independent Learning zone, where each child can enhance their digital learning with the help of a smartboard, to make their learning a truly multi-dimensional and experiential one – shares an upbeat Mousumi.
At the Crayons school, I believe that we are fortunate to have a great blend of youthfulness and experience in our organization, that makes us a truly successful team unlike any other.  Our board is ever excited and enthusiastic in exploring new opportunities: recently we have discussed with a couple of organizations, including many formal schools that want to get associated with us to take our idea to every corner of this country.
Catering to the current times
Recently in this journey of innovations, the Crayons School has become one of the first and few preschools to have started online classes during the Covid-19 crisis. We are running both academic and activity classes online. These initiatives and many more were appreciated by our parents – shares Mousumi.
A special ode to the parents:
No prizes for guessing who has played the most important and positive part in making this wonderful teaching project a reality for all of us at the Crayons school. J
It is, without a doubt, the unfailing support from the parents of each and every child, their active participation in our dream-project that has made us achieve a phenomenal level of success in our journey. Looking back, the milestones were so many, and the hurdles were aplenty, but it was all worth it, all thanks to the never-ending encouragement from these enthusiastic parents – shares a visibly overwhelmed Mousumi.
But being friends first:
"Our kids today go through so much physical and emotional stress. Do we really want to make learning also a stressful affair for our kids or make it fun and enjoyable for them? My idea is to make learning a fun activity. I have put all these learnings in the concept of The Crayons School." – shares Mousumi.
"As parents, we know that the world today belongs to the next-gen kids.  As elders, it is very important for us to evolve our parenting style according to the needs of these kids. Today's children who are more knowledgeable than us, who are exposed to information at the click of a button, who have immense possibilities in front of them, we just need to be truthful to them; just by being a wonderful friend to them." – signs off Mousumi.
As an ambitious group, the Crayons school is ready to open many new branches pan India and abroad in the next couple of years.
On behalf of Story of Souls, we wish you at the Crayons school, all the happiness, growth, and a true sense of accomplishment in your teaching venture.
OUR STORYTELLER:
Alifia.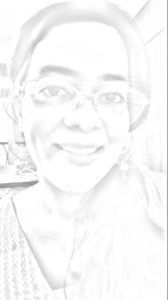 MY SHORT BIO:
Hi I am Alifia, I am a senior creative writer and a communication consultant. Writing is my passion, and reaching out to youngsters through my words is something that I truly love. I have written short stories for online journals, feature articles for magazines, as well as motivational writing for numerous newspapers and online blogs. My passion is to explore the opportunity to write for children and youngsters, especially motivational writing, counselling through words, as well as fun and learning oriented topics for them… I also take up group as well as individual learning sessions that motivate children to coordinate and communicate better! Reach me at: WriterAlifia.
Contribute to Story Of Souls, which is an initiative where we invite people to share their stories with us. We want people to "write to heal." It is genuinely an Online Platform where you can share your real-life stories.
Please follow and like us:
Our Rating for this Story