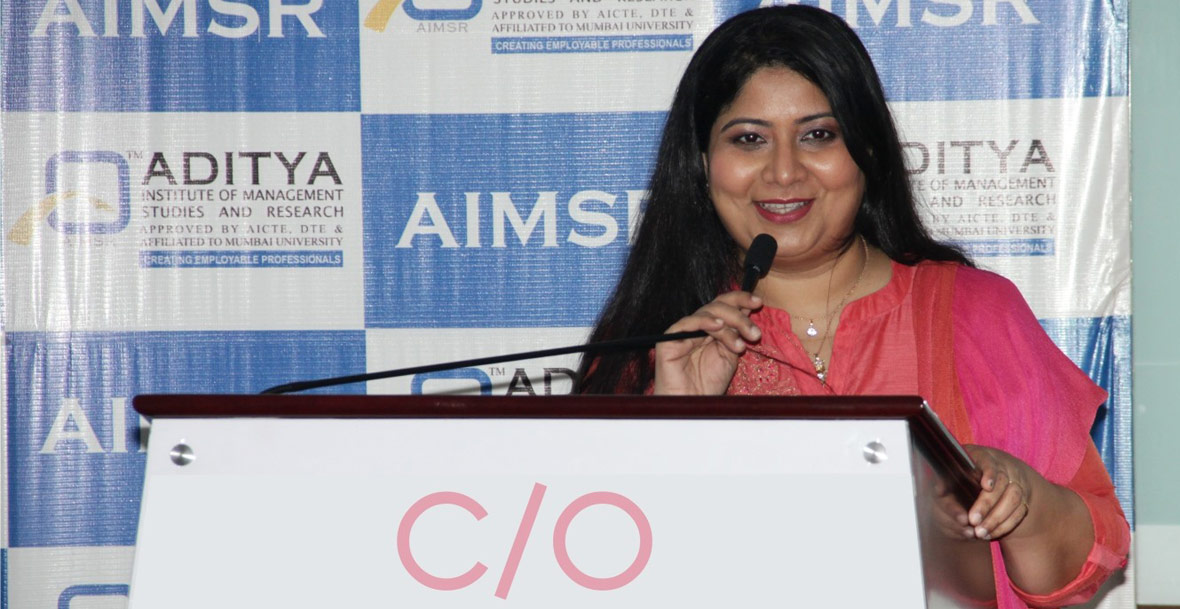 TRUPTI SAWANT – a journey of her life that began with a 'No'.
'Dreams don't work unless you do' – this is the belief on which Trupti Sawant lives her life. This Mumbai based entrepreneur is fondly known as Trups in her circle. Trupti Sawant grew up in a well-educated family. Her father is an engineer and her mother started her journey from a homemaker to an entrepreneur. While studying in Mary Immaculate Girls High School, Trupti Sawant was the most introverted among her batch mates and grew up in a shell of protection by her family members and cousins.
Learning never exhausts the mind. Truptis' long line of academic success began in the field of science. During her vacations, she was also guided by her mother to learn the arts that Trupti felt inclined towards. Just before her 12th boards, her mother, Shubhangini had to undergo major surgery. The entire family supported each other immensely which gave her the courage to finish her boards.
After exams, upon the advice of her cousin and her mother, even though being skeptical she and her friend attended an orientation on Handwriting Analysis conducted by Mr. Milind Rajore, a Celebrity Graphologist. Many opposed her decision as they thought it was a waste of time and money. With her parent's immense support, she went ahead with her learning and soon became a certified Handwriting Analysis expert.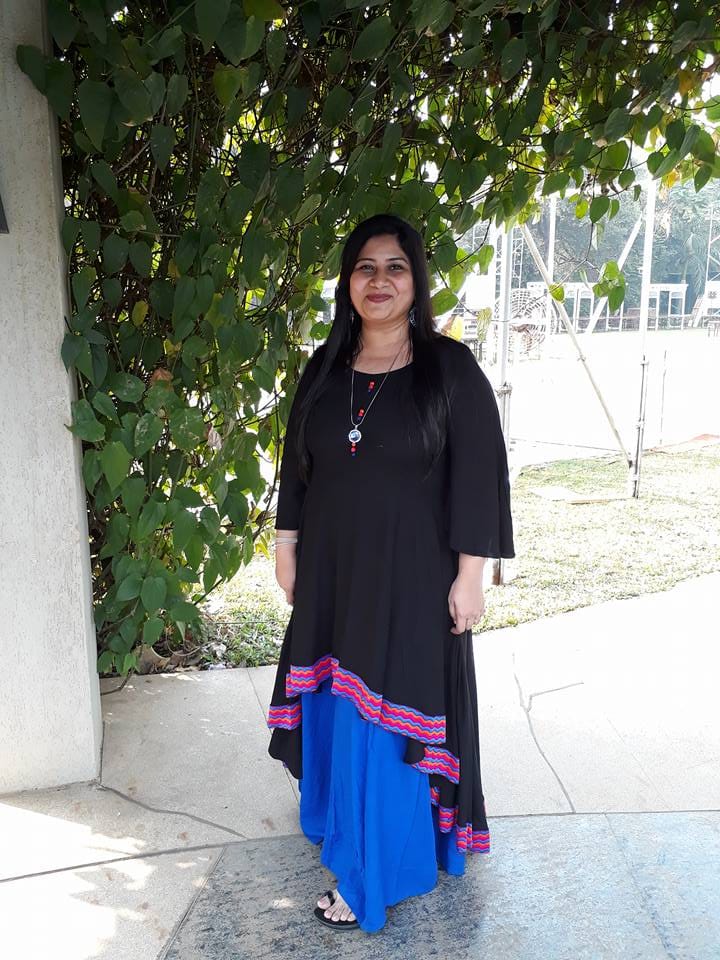 At the young age of 18, Trupti Sawant got an opportunity to become a speaker at one of the Rotary Association events. People were curious and surprised to see such a young girl with knowledge in a very different field who could tell them about their personality. She now transformed from an introvert into a confident young lady who could enthrall the crowd and answer their queries or handle objections gracefully and eloquently.
Trupti Sawant and her family faced many roadblocks during her educational and professional journey. During her final year in university, her father fell gravely ill and needed hospitalization and their family business suffered a great loss. She and her mother decided to again brave the storms together. She had to find a job quickly. From her salary, she started paying the employees of her family business and the business loans. Meanwhile, her father slowly recovered, which was a positive sign and a ray of hope. The family encountered people who tried to take undue advantage. She decided to learn various modalities including astrology, tarot reading and other such to help her family from being victims. By then her mother established a successful catering business.
Every turn in her career was faced with emotional upheavals. Both her parents had to be hospitalized once again due to chicken guinea during her shift in the job. She faced all adversities with courage and faith that there is a strong energy form in the universe that would always protect her from any form of crisis. Her mother became her pillar at every step and encouraged her immensely not to give up.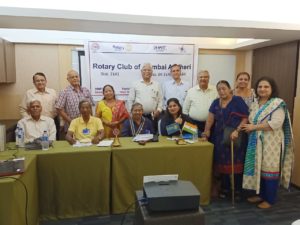 Trupti worked night shifts in the ITES sector for almost 5 years to invest her day time more towards research and learning. Her knowledge helped her to do corporate events with employee analysis as the key focuses. While working she decided to pursue a course in Six Sigma and got an excellent opportunity to fly abroad for several B 2 B projects to be migrated to India.
Trupti Sawant had earlier visualized to pursue masters in one of the most leading B-schools of the country – Welingkar Education Business School. But at that time due to financial stress and additional responsibilities, she had to give up that plan. That opportunity presented again but this time her own medical treatment proved a hindrance in achieving good scores and she had to settle for an average score.
The course that she had applied for was to start a few months later. Thus, she took admission in another B-School to finish her first semester. She thought she will never be able to transfer to Welingkar after the first semester was over, but after a grueling hour-long interview, she got selected in her dream B-School.
During this time one of her friends applied on her behalf for an internship to Kenya and she got selected. Due to fear for her safety, she faced opposition. However, whenever she heard a NO from others – she knew it was surely meant for her. She got another opportunity to apply for an exclusive course on Design thinking offered by Malardalen University, Sweden. When she came to know that her application never reached the panelists, her friends helped her to enquire and the panelists were kind enough to accept her application. She was among the top 20 among the 300+ applicants to get selected for this course as well.
During her final year of MBA, the world was hit by a global recession and none of the companies was hiring. Seeing her never give up attitude, she was recommended to meet the CEO of India's then leading consumer durable brand, who agreed to meet her. Although they said that the meeting was just for formality and there was no vacancy, she thought of taking this opportunity to at least get an experience. Her perseverance paid off and she was hired for a job in HR due to her strong profile and level of competence.
Trupti Sawant always believed that "Human Resource team is the heart of any organization and its important to have a healthy heart." There were more obstacles to overcome. She faced rejection, taunts and on-call threats from many stating that she wouldn't last for more than three months. Having knowledge and understanding of human behavior with added skills in graphology, she could find out the troublemakers and deal with tough situations once again gracefully.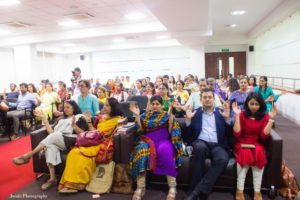 She had to face unperceived challenges that were not taught in her MBA. Along with work stress, she had to face with her family, the barrage of money lenders visiting their house, threatening them. At the young age of 20, she faced them bravely and continued her journey onward, growing both in career and educational pursuit. She then transited to the educational sector and worked for student development. She also took various initiatives in the corporate sector for streamlining processes, bringing down employee attrition and leadership development.
On a personal front, she kept delaying the topic of her marriage as she wanted to help out her family clear all debts first. A new chapter in her life began at the age of 29 when she met her life partner – Siddharth in one of the organizations where they both worked. Very interestingly when Siddharth and Trups had just started interacting, through tarot reading, Siddharth tricked her by asking the first alphabet of his would-be life partner. After various guesses when the letter T was picked, he had said that he would marry a girl whose name starts with T, without her realizing that it was about her. Their friendship grew into a lifelong bond of love, care and trust and they finally decided to get married.
Post marriage, Siddharth supported her decision of starting an exciting and colorful new journey of being an entrepreneur. At the same time, her mother also became a well-established healer in alternative science. Being her guide, Guru and her pillar of support throughout her life, her mother once again supported her decision to quit her job. She was inspired by both her parents since childhood on achieving life goals even though deep struggles of life.
After quitting her job, she had to face criticism from people on not earning or supporting her family. Along with post-partum depression, the stress of a new enterprise increased. She became more forgetful and disconnected from everyone. She was tired of the misunderstandings and wrong assumptions of people who didn't know the facts of her life.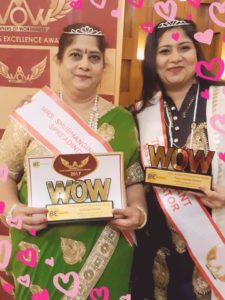 Amongst all this negativity, she started her brand Trrucopy. Her mother helped her overcome her depression. Trupti Sawant also became an established healer herself. Being a believer in delayed gratification, she never got distracted by the high position holding and earning jobs that were still available for her.
Previously she had made a vision board about launching a brand which is among the most preferred ones and with ethical team members in alternative healing therapies. Three years later with a toddler in their life, this dream too had come true.
Last year, she began a new journey with her business partner and Co-Founder – Afshan Nafis by the name 'Care Of Mind, Body Soul.' This is a house of alternative healing therapies where a team of experts, including her mother, work together towards a goal of bringing a positive difference in the lives of a million people by 2022 through different modalities like Counselling, Clinical Hypnotherapy, Graphology, Trainings, Alternative Healing, Tarot and a lot more.
Trupti Sawant and her mother Shubhangini have both together helped thousands of people overcome their challenges, learn about their competencies, and transform their lives.
Trupti Sawants' partner Afshan Nafis, who is also a motherly figure to Trupti, has a rich experience of over 35+ years in the field of Counselling and various others as mentioned above. She has helped thousands of people globally as well as transform their life.
During her entrepreneurial journey, Trupti Sawant has also been recognized for her expertise in Graphology and as a successful entrepreneur in newspapers and at various forums like Winners of Worthiness and Bliss Equity. She recently was recognized among "Inspiring Women – 2020" by Rajnithikipathshala and Uprise India.
At 'Care Of Mind, Body Soul', they are reaching out to individuals, education institutes, and organizations to nurture, evolve and grow through their vision and expertise in action.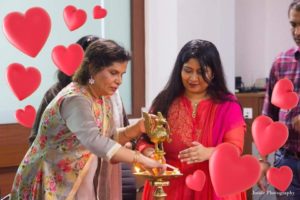 Trupti can be described as someone who strongly believes in "I M POSSIBLE". She says "Don't decide your future based on what others say, rather do what you feel is your inner calling and based on facts as opinions change but facts don't." All those who refused her career choice made fun, taunted her are today seeking help from her today, and say that we are proud of not listening to us then.
She has a long list of gratitude that includes her family members, friends, mentors who have shown faith in her and have been a catalyst in her life transformation journey too.
We wish Trupti all the best for all her future endeavors and keep inspiring many women and men through your entrepreneurial journey.
Our Storyteller – Nivi Karnad
An avid reader from childhood, Nivedita Karnad (pet name Nivi) has kept her passion for writing poems and life experiences since college days. Her drive to write comes from her adventures and experiences. She feels that through writing one can express one's inner feelings, making one free from the burden of life. Thus, she began a new journey in content / creative writing with www.storyofsouls.com
She left her thriving career in business development in interior design to dedicate her time towards homeschooling her children and follow her passion for writing. In her free time, her love for languages inspired Nivi to start Sanskrit Fun Learn classes from home. This further led to parents asking her to teach other subjects in a similar way. Today she has about 15 students, each one unique, who show passion towards learning new things in a different way. Nivi believes that learning should be fun and is dedicated to making tough boring subjects, interesting to learn by using engaging methods with her students. She encourages her students as well, to read and write in different languages, just as her teachers had inspired her to.
Please follow and like us:
Our Rating for this Story