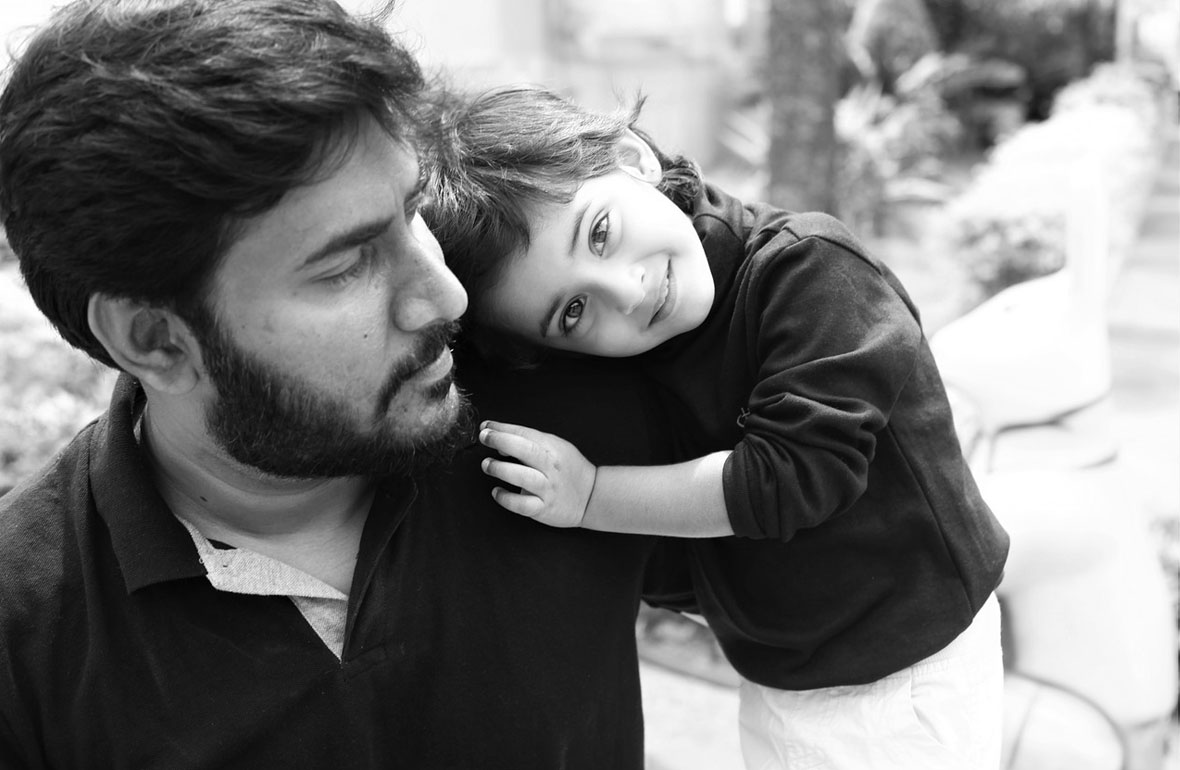 I was about to attain 22 years of age when my father left m, just 11 days before my birthday. He always calls me "Pine Tree" to instill a desire in me to grow high, strong, and fearless like the pine tree. I had always looked up to him for his guidance, direction, inspiration, and love, until a fateful day when my father passed away due to cancer. You are about to read a touching story of a son's struggle after the demise of his father. His death left me shattered, and I felt incapable, helpless, and under-confident. His departure filled me with the dark void.
"I'm incomplete… without you dad and will always be!"
I shared musings with my father, and the comfort of listening and comprehending every small thing that he reciprocated can't be replicated. He knew me inside out. Do you know if somebody you love so much dies, some part of you dies, as well!! You can't re-live those memories with anyone else. Your life gets better, but you cannot recreate the past.
With my father, I was a child, innocent, and naive. I observed God's beauty in the smallest of things like – budding plants, caterpillars evolving, and the peaceful blue sky spreading its calmness.
Once, I explored a four-leaf clover and showed it to dad; he was so happy with my discovery that he laminated it for me to preserve that small wonder. Whenever I had questions, he answered. Yes, he always had the answers. With him, my world had infinite joys to discover and pursue endless curiosities. Life seemed to be heaven forever. Death never popped in my thoughts.
After the funeral, everything changed. "God, I lost my Dad, my hero, my best pal, and my teacher." I thought a lot about death and also dying. I have no words to explain, but I am broken and shattered. Today too, I had plenty of questions for God about my dad's death, but nobody could answer them.
Yes, today, I am learning new things and that too on my own.
I realized the importance of telling people how much I love them and how much influence they have in my life. Of all the things I regret most is not to say, "I love you, Dad." I learned never to miss a genuine HUG.
When doctors declared that my Dad is critical, I was terrified. I didn't know how to act or react, what to say, so I sat in silence. As my dad saw me, he called me and said, "Hey Pine Tree, Aren't you going to give me a hug?" I immediately ran towards him and wanted to tell him, please don't go, Dad! How you could leave me. That moment, I want God to grant my dad and would never ask for anything ever from GOD…
We hugged so tightly, and we both cried that moment broke my heart forever. He never ought to say, but sometimes actions are enough. I could feel the pain as I hug my dad for the last time. These HUGS are the best goodbyes… wonderful gestures to ease despair, to share joy, to demonstrate sympathy, or to indicate love too!
I will never be the same. Losing a parent is a feeling which will always remain undescribed. Even worse is the belief that you are different from being now as I miss my dad every moment.
When your friend shows you a car gifted by his dad or sees how happy his or her dad is looking at the smallest things in life or when they complain about their dad(s). You know you're not the same.
Your "memory playlist" has no more songs to feed. It hurts, and it is lonely out there where abyss awaits.
The journey of grief starts bitterly and ends at acceptance
I noticed that there's no promise of tomorrow, and life is short. You can never guess when life runs you out. Thus, treasure your life; design it by doing things that make you happy. My life has been fuller and a lot of fun if I stay in Pine Tree State. If my father hadn't passed on, would I invariably have viewed it safe? Would I even have jumped out of that airplane? Would I even have learned to ventilator dive or even have hiked that mountain?
I listed innocence and "fitting in" for understanding and appreciation. Would I quit everything I've learned if I might have my dad back? I don't have that choice, the only option I have to be in Pine Tree state. If my father sees me in Pine Tree State, I need him to understand that "dad, you are still teaching me, and you are alive here in my heart till I am alive."
Ankit Kankar (INDIA)
Ankit Kankar
is a media professional currently working as a Senior officer for MM ACTIV (Biospectrum Asia, Biospectrum India, and Nuffoods spectrum). Before that, he worked with companies like Justdial and Pune weekly English newspaper and The Golden Sparrow.
Contribute
 to Story Of Souls, which is an initiative where we invite people to share their stories with us. We want people to "write to heal." It is genuinely an Online Platform where you can share your real-life stories.
Please follow and like us:
Our Rating for this Story