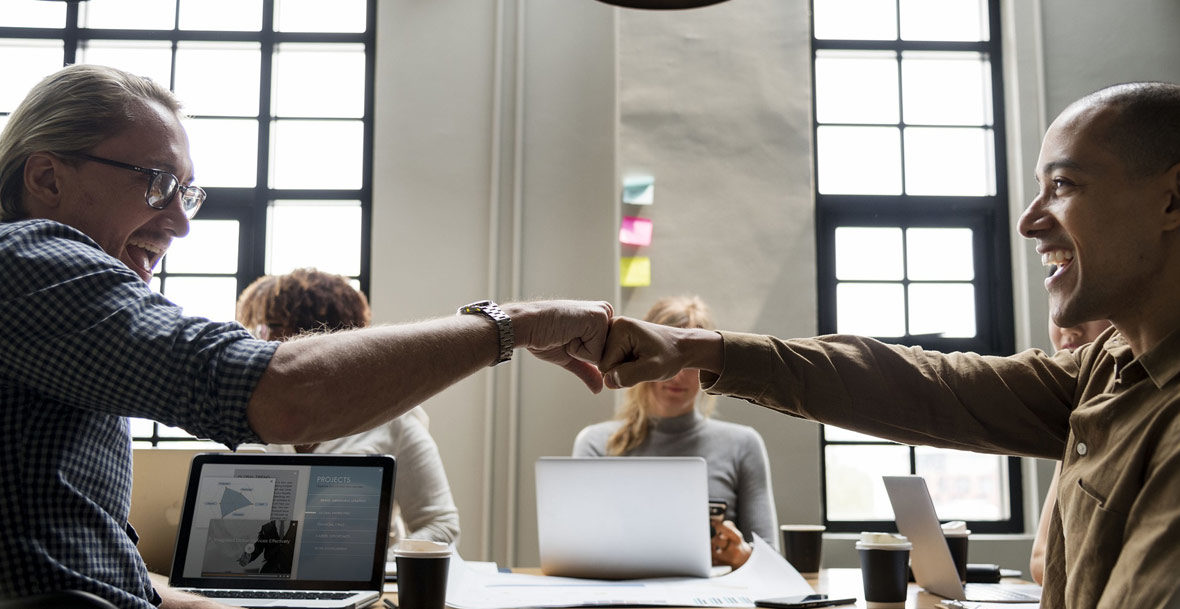 The evening was dark, and Sam was sitting on a bench of the park. His face was sullen, and he was looking at the sunset. It was an empty look. Around three years back, Sam opened his start-up of handcrafted items that he sourced locally from the artisans. Opening a shop was not a viable option due to the expenses and formalities involved. So, he started a digital store instead and sold the items online. To his amazement, within the first year, the company started achieving milestone success- both in terms of revenue and reputation. The profit journey continued for three years in the row, but then things started changing. For the last one and a half years, the sales were declining, and Sam was in depression. In this story, we will see how the right digital business strategy helped Sam to regain his prime position on the internet.
Soon, Michael also entered the park, greeted Sam, and sat on his bench. They were friends since childhood, and this neighborhood park was their favorite meeting point since they were small. Michael was a successful digital marketer and a friendly, helpful fellow.
"What's the matter, Sam? You seem worried." Michael looked into the empty eyes of Sam.
In a slow and flat voice, Sam told him the reason for his worry. Michael was a friendly yet practical fellow. Unlike Sam, Michael looked at the challenges as "opportunities to grow." He emphasized on possible solutions. "You say that your start-up has failed. But have you reviewed the reasons behind the failure? You were doing great three years back, now what happened? How come the sales are spiraling down so sharply? Let us assume the things one by one and sort them out now and here." Michael said. It is the story of the three years journey:
Mistake#1: You can "make" but cannot "purchase them."
Sam's Start-up invested heavily in facebook penetration and acquired hundreds of thousands of likes in a short time, but it didn't translate into social media penetrations/success.
"Sam realized that acquired likes or purchased like won't turn into an engagement."
Now, he instead invests in community building through campaigns focusing on targeted audiences. Of course, the likes have significantly declined, but engagement has increased, and this year, he got a total of $4800 worth purchase orders from Social Media- not a Whopping amount but enough to pay back 35% of his loans.
Calculation
Cost of campaigns- $500 (He and his 2-member team developed most of them with no or very little external help)
$4800-500 = $4300 (Total Sales)
Mistake#2: Following age-old SEO practices
Following age-old SEO practices
Sam had seen better days during the initial period of their SEO strategy. Online ordering accounted for around 80% of their total sales. But it has been on a sharp decline since the last two years that was the primary reason behind the failure.
Michael helped Sam to understand the reason behind the online sales. He told him that one of the prime reasons behind online sales is the position of the website on the search engine. Upon reviewing the SEO history using the tool, Michael noticed that Sam's sit was ranking on the first page on multiple keywords. Still, it didn't take much time for the experienced eyes of Michael to understand that the reason was "Keyword stuffing and dozens of Backlinks."
Many things have changed since then. Google has become much smarter, and keyword stuffing or irrelevant backlinks don't offer any ranking benefit to the website; it instead harms their reputation and hurls them down several ranks. In some cases, it also results in penalties or even blacklisting.
However, Sam's SEO agency was still following the same age-old SEO techniques, like many other SEO agencies that rely on conventional static strategies refusing to change with the time. It moved Sam's website from the first page to 3rd page or further down on the same keywords.
Michael engaged a verified economical yet experienced freelance writer to rewrite the site content.
Sam's website is now ranking in a better position to some strategic keywords, and the things seem better.
Mistake#3: Using an unsuitable web hosting plan
Sam also noticed that many of his web pages took a considerable time to load. It further annoyed him, but again, a though spring up in his mind, "My visitors can also get annoyed at these slow-loading pages," he thought. So, he decided to do something about it.
He contacted his web hosting provider and asked the reason who told him that it is due to the shared hosting plan that doesn't suit his needs.
Sam's website had grown to add more elements, products, and media over some time, and shared hosting is suitable for a simple website with limited traffic.
So Sam decided to buy SSD VPS cloud hosting plan, a specially designed plan for high speed, better availability, and scalability.
Down three months when Sam checked his website speed, he was delighted to notice that it has improved significantly and all the web pages were able to open within 3 seconds
Please note that Sam also used some of the tools to make his website lean and light. It also helped a long way in reducing the loading speed.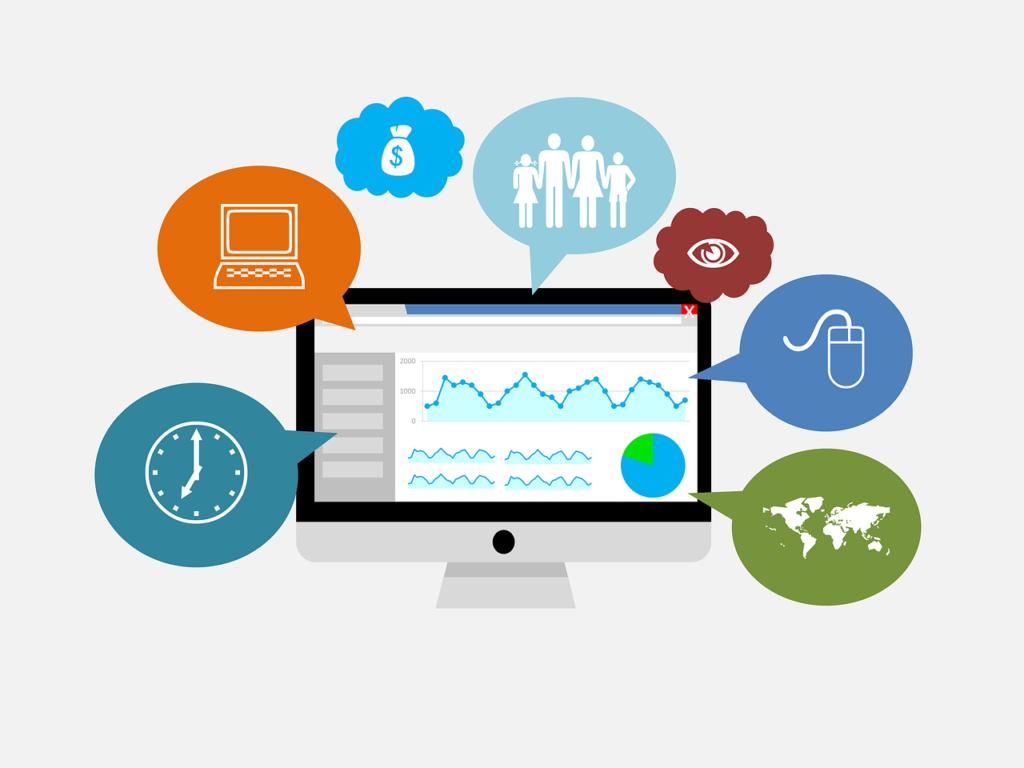 Mistake #4: Not posting regular blogs
am also noticed that his site had a blog section that was idle for the last two years. He consulted Michael for deleting the blog. Michael gave him a piece of better advice. "This would be the biggest mistake to make. The blog section is the dynamic and easiest way to improve your ranking. It allows you to engage your audience, connect better with them, and get an authoritative position."
Michael offered him a complete blogging strategy. He first found the most trending topics using tools like Buzzsumo that shows the most shared items across the web with maximum relevant statistics.
He then followed a healthy content strategy by taking the best references out of the most authoritative blogs.
Then Michael used his creative skills to design well-structured articles.
Michael also used tools like render forests and Canva to prepare engaging videos, informatics, and presentations that he used at the relevant sections of the blog posts.
It shares every blog post instantly across different social media platforms.
Michael made it a point to write at least ten posts every three days ad schedule it for a full week.
The Transformation
After eight months, Sam came to the same park- with a happy face and healthy spirits. Michael, his best friend, was with him. It was the evening, and both of them seemed to be in a great mood.
"Thanks, Michael. With your hard work and dedication, I am out of debt as I paid my last loan installment today. Also, as per my calculations, the net profit has risen by 20% due to better sales and cost reduction. I am also happy with the search engine ranking."
Michael told him, "It is all because o your determination and the right use of digital technology. You should also be thankful to the excellent content writer we found at the Fiverr. And your web hosting provider for suggesting the fast speed web hosting package that has also improved the user experience and keeping your visitors happy. Last but not least, we cannot forget the role played by the technology and tools that we have used for reclaiming your prime position."
Conclusion
While it is true that going digital can help you to get better results and improve your business, you also need to have a solid digital strategy. The trends keep on changing, and Google frequently introduces new algorithms, Make sure that our site is compliant with the latest SOE guidelines. Also, use the high-quality content that keeps the visitors engaged and help them connect with you instantly. Last but not least, keep on reviewing or digital strategy and optimize it to suit the latest recommendations.
Please follow and like us:
Our Rating for this Story