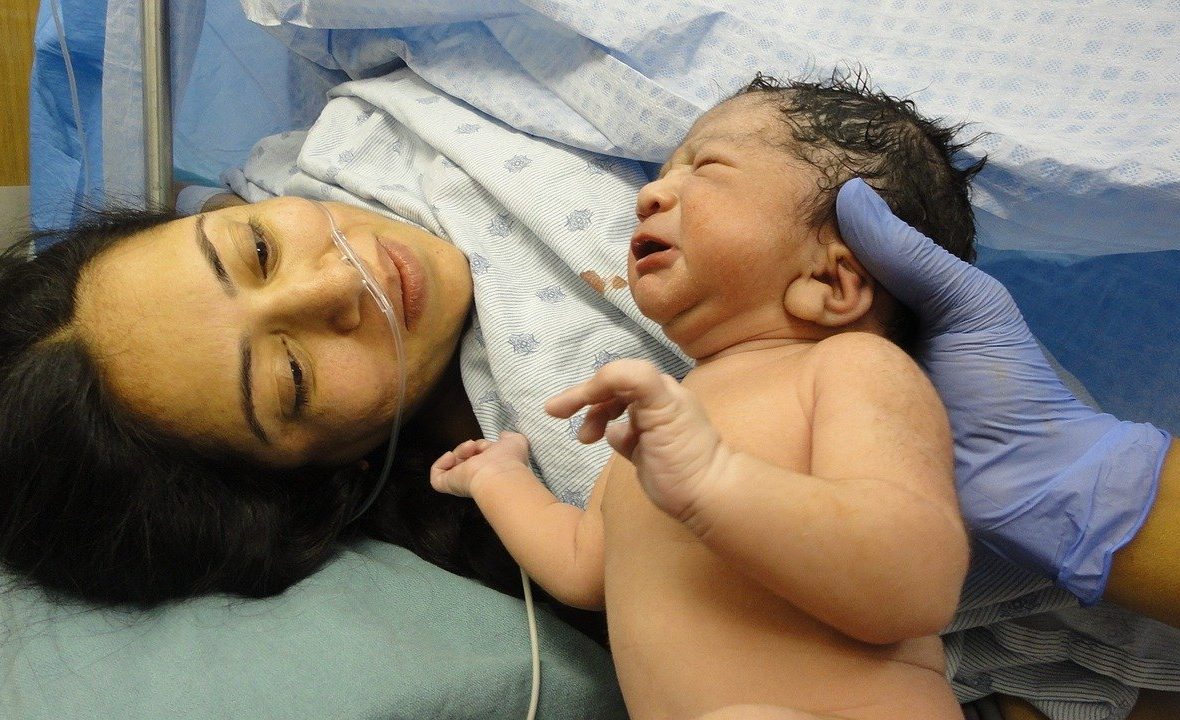 Breastfeeding
I, too, suggest breastfeeding and natural birth. But we must understand that we should not keep bombarding our achievements in these areas in front of those who couldn't do so. Yes, promote it. But make sure you don't put mothers down who r already facing depression and other problems as they couldn't do natural birth or breastfeed. This might be due to the various issues they faced.
There are different ways to promote breastfeeding and natural birth than being shown off as the only good thing to do or as an achievement worth getting a prize on. But recent articles on these topics are putting down those who didn't or weren't able to as if they committed a grave crime.
If I didn't breastfeed that doesn't make me less of a mother, I see a trend of mothers proudly declaring about their breastfeeding journeys. Hurray to them; I am all for it. But so many coming forth showing they breastfed is somehow putting us mothers who couldn't do so on a lower pedestal.
I would have loved to feed baby H and get that initial bond going on. But I had a C-section (another point to look down upon 'c sec' moms).
I am damn proud of being a 'c sec' mother.
There are many reasons a mother chooses to do 'c sec.' No one should judge anyone for their choices. They are not the lesser of mothers to choose a different path.
Yes, I had a c-sec, a very complicated one. I had a twisted nerve and infection in my heel of the right leg, which doctors have to operate upon in my 7th month of pregnancy. The infection would have reached the baby and risked his life.
Two weeks before the operation, I couldn't even put my foot down on the ground, let alone walk. The excruciating pain led to me to visit a specialist who saw me and immediately admitted me to the hospital for surgery.
That was the day I had my baby shower planned for weeks. It was my first baby shower. I planned all things meticulously and invited everyone. Since this was the first great-grandchild in my husband's family after long, everyone was excited to come. I didn't have the heart to cancel it. I was crying, emotional, and whatnot.
The doctor told me that it was a minor surgery, and they would allow me to go home in the evening for my baby shower. Doctors gave me an epidural to numb the lower body from the back to the legs for the operation. I was awake throughout the process.
Operation successful, I was released in the evening, in a wheelchair till home. I sat in the baby shower half tired but enjoyed being a part of the ceremony.
Days went by; I was walking on crutches, heavily pregnant at seven and a half months. I went for a routine check-up, and my gynecologist told me that my water has reduced to the bare minimum due to stress. The baby is in a breech position with the umbilical cord around his neck twice. She immediately admitted me, and we decided it was time to bring in baby H into this world.
So I got a second epidural in two weeks, this time for my c-section.
After he came out, the nurses cleaned him. They left me in the OT for more than half an hr in a semi-conscious state alone. I didn't know where the baby was. Where my hubby was, he had gone with the baby and nurse after delivery, and I was alone in the OT. He had to be with the baby to check if all things went proper as first of all, the baby was premature and very tiny. There was a health risk for him.
Nurses came and went. I asked when I will see my baby. I had not even seen his face. They told me that he was very scrawny, little fella, as he is born at seven and a half months — less than 2 kg in weight. We knew his one kidney was enlarged from the beginning as it was told to us by the doctors during sonographies. (yes, another complication)
They checked my baby immediately, declared fit enough to be by my side nearly 2 hours after birth.
The catheter was another complication. I developed fever and infection, which again delayed me holding baby H. He was hungry. The nurses couldn't wait any longer. They had to feed him formula.
Post-partum depression kicked in. Hubby tried as much as possible to help, but being new at this couldn't do much. Other family members were more of depression givers, increasing my stress than helping me. The kept telling me how I was not taking care of the baby properly or how I was not tying him up properly or how I was not trying enough to feed him. He was a feisty little bub who wriggled out of the tightest wraps. He hated being tied down.
We tried Ayurveda, Homeopathy, Allopathy, and whatnot. Exercises, doctors, traditional remedies. Nothing worked. Less milk. Baby hungry. Back to formula.
I was depressed. But my baby clung to me, hugged me, held my fingers when I fed him from the bottle. I realized our bond didn't need breast milk to be strong. It needed love and care.
Although he didn't get the mother's milk, he is a very active, healthy child.
How may you ask?
I see kids his age stuck to computers and phones. Yet he is running around
places, playing, helping me with household chores. That's the proof that he is healthy. He recovered from major surgery to rectify his kidney problem from birth in December of 2017 so quickly that the doctors were astonished at his sheer determination to get well. That's the proof that he is healthy.
Now let's talk about my baby girl. Since she is adopted, I couldn't give my milk to her. Many said that I can still provide and do a lot of lactation counseling and medications etc.
I chose not to. Why?
My age
My health.
I didn't want to risk me going under depression again due to things failing the second time. I have handled depression throughout my life alone and come out of it on many occasions. But I have limits as I am a human being. It also doesn't make me less of a mother.
Not all mothers can lactate no matter how much they try. By trying to add pressure on them to try 'n' number of procedures and medicines, people don't realize that they are making life hell for the mother. She is not able to enjoy motherhood.
So, let the mother be. Don't judge her. You may not know her story.
Let her be. Don't give too much advice. Just say it's ok. Assure her she is not doing anything wrong.
I may not have been able to breastfeed, but I am damn sure I am the best mother to my kids.
Our Storyteller – Nivedita Karnad
Nivedita Karnad is a mom to two adorable kids, left her 17 years career of business development in interior design to start at home Sanskrit fun learn classes. An avid reader from childhood, she kept her passion for writing poems and life experiences since college days. Her drive to write comes from her personal experiences. She feels that through writing one can express one's deep inner feelings, making one free from the burden of life. 
She believes that learning should be fun and now has dedicated her life to making tough boring subjects, interesting to learn by using engaging methods with her students. She encourages her students as well to read and write in different languages, just as her teachers had encouraged her.
Contribute to Story Of Souls, which is an initiative where we invite people to share their stories with us. We want people to "write to heal." It is genuinely an Online Platform where you can share your real-life stories.
Please follow and like us:
Our Rating for this Story