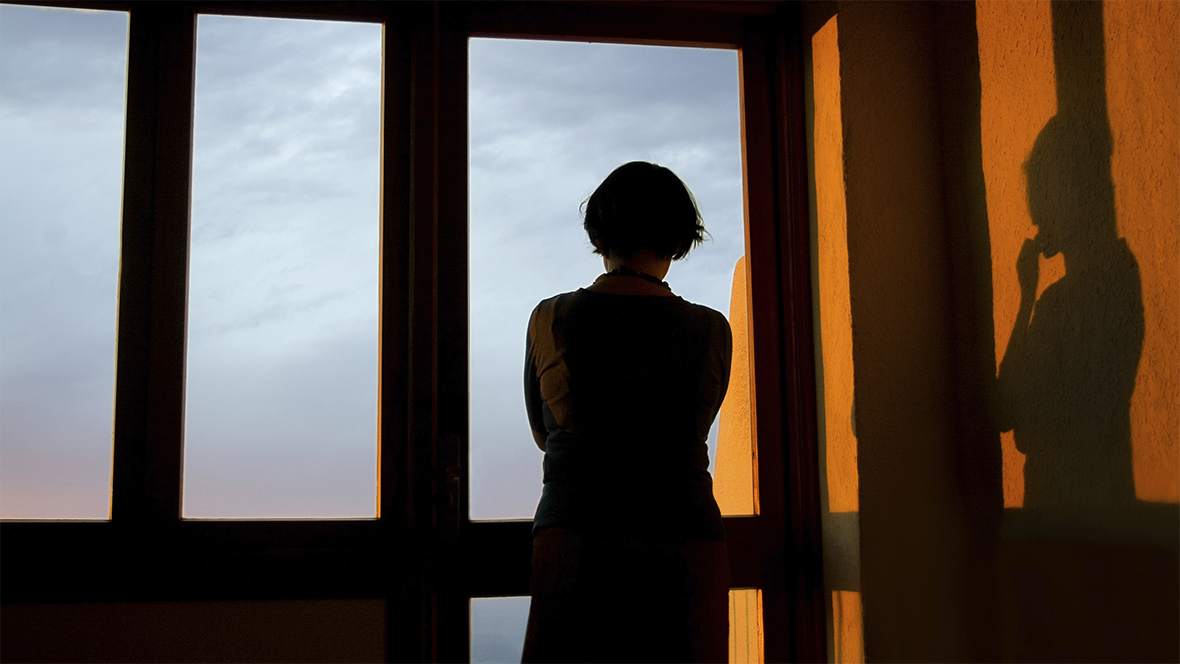 THE ULTIMATE HAPPINESS – REINCARNATION
The Ultimate Happiness – 'Reincarnation' is about Anita, the protagonist, is shocked to realize that her husband no longer values her presence and is nonexistent in his life. Above all, one day, she discovers that he is having an affair. It serves as a jolt to her otherwise subdued life. She starts introspecting and concludes. This realization makes her a different person. She attains peace and fulfillment, which also helps her husband understand her better and respect her feelings.
THE ULTIMATE HAPPINESS – CHAPTER 1
It was quite dark outside. She searched for the keys in her bag for some time, and then, at last, found them after struggling for about two minutes, she opened the door and switched on the lights. Tired, she dropped down on the sofa and looked at the clock. It was 8.30 in the evening. She took out her mobile and looked for any missed calls. None. She kept the mobile on the table and closed her eyes. Things had been changing for the last two years. Since the time Raman promoted as the Vice President of his company.
He had become busier and would come home at odd hours. That was not a problem for her. The main thing that was worrying was her feeling. She had started feeling as if her existence in his life was vanishing. Hardly he would talk to her. There were days when they could speak on anything for hours. Together they would decide what they would make for dinner. But now he would not even inform her whether he would have his dinner outside or at home.
A trickle of drop fell from her eyes. She wiped them and looked at the clock again. How half an hour had passed, she did not know. She did not feel like cooking anything for herself. She picked herself up and headed towards her bedroom. The phone started ringing. Thinking it would be Raman, she picked up the phone, ' Hi, Anita! So what are you doing?' 'Maya! Nothing, just trying to settle things up. Had gone for shopping today.'
' Is Raman there?'
'No, he hasn't come yet…..'
' Well, then, I am coming to pick you up. I want you to meet my cousin. He has come from the US and is a great writer. I thought you would love to meet him. So be ready, I'll be there by nine.'
'But……' The phone was disconnected. She wanted to say no but knew that Maya would not listen to her. She was her only friend in whom she had confided everything as she has known her since she was in class four. Her father had got transferred, and she had joined the same school as her. She always saw Maya sitting aloof in the class. One day she sat next to her and started talking to her. From that day, a strong bond developed between them, which had only grown stronger with time. She knew if she called her up, she would not listen to her. If she said she would be there by ten, she meant it.
THE ULTIMATE HAPPINESS – CHAPTER 2
Anita looked at the mirror in front of her. Her reflection trapped her eyes. She went nearer and looked deeper into her consideration. The lines of age had started showing up. She was no longer that pretty girl or that beautiful lady whose beauty Raman had eulogized. In a flicker of a second, she turned away from the mirror and opened her wardrobe. One of the best ways to feel good is to dress well. Promising herself to cheer up and not sulk, she picked her favorite dress, which she had bought on her anniversary two years back. It was Raman who had selected it for her. She wore the dress and tied her hair in a high pony, applied kajal on her eyes and light pink color on her lips.
Returning to the mirror, she looked at herself again. She was stunned to see her reflection. It had been ages since she had dressed up like this. She was lost in admiration and had a desire that Raman could look at her. The ringing of the doorbell brought her out of her dreamy world. She gave herself a last look in the mirror, and her reflection smiled back at her. You smile, and the world smiles back at you. Smiling, she opened the door. Maya looked at her with astonishment,' Anything special dear, you look fabulous!' Teasing her, she smiled and swung her head,' Only that you are giving me a free treat.' They both laughed and went towards the car. Maya introduced her to her cousin Rohan, who was working as an engineer in the US.
He was around five years younger to her but was as jovial as Maya. They drove to the Vivanta drink and dine restaurant. Anita was not a regular drinker but would occasionally indulge in one or two drinks. She did not have a nack of drinking, but when she went out with Raman, which was now rare, she had to give him company.
Today when the mirror image had smiled back at her, she was feeling happy, and in this mood, she ordered Vodka. Rohan was an excellent company. He took great care of the ladies. His jokes and the incidents he narrated made them laugh till their bellies started aching. He told them how in his initial days in the US, he boarded the wrong metro and landed at the wrong place. Moreover, how easily he had fooled his boss in giving him two months' leave as he was feeling homesick. He also told he had also fallen for an American girl but was later beaten up by her ex-boyfriend, he swore he would never fall in love with an American girl.
She was much enjoying her evening with plenty of food, drinks, and a lovely company. Rohan was unstoppable and was doing most of the talking.
THE ULTIMATE HAPPINESS – CHAPTER 3
It was about eleven by now. She had lost count of time. After such a long time she was having such an enjoyable evening. Looking at her mobile, she felt sad as there was no message from Raman. Maybe he was busy in his work or would have reached home and slept. Before leaving, she had messaged him about her plans, but he had not responded till now. Well, she thought, let me not spoil the party and pushed her shoulders back.
The clicking of the glasses brought her back into time. She also raised her glass and said, "Cheers."
With two glasses down, Rohan was in a flirtatious mood; he was lavishing praises on Anita about her looks, her dress, her speech, her style in fact about anything he could get hold of. Anita and Maya were also in a lighter mood and were giggling and blushing like any other school girl. During the conversation, Rohan put his hand on Anita's hand. She looked at him, smiled, and pulled her hand back. Rohan continued with his talk as if not noticing what had happened.
She stood up and excused herself as she wanted to use the washroom. Nearing the restroom, she heard a soft voice of giggling, which was coming from a secluded section, which had been barricaded as a private lodge. Without looking towards the lodge, she entered the washroom. The moment she caught her image in the mirror, she could not get her eyes off her. She was glowing like a fresh blooming flower. What changes a little happiness can bring in one's life. Rohan had flowered her with praises, which she had heard after a long time. She touched her lipstick once more, straightened her dress, and gave herself an approving look in the mirror. In her school, she was the prettiest among her friends.
Many boys proposed her, but she never found anyone interesting. It was only when she was in college that she met Raman. Raman followed her for months but could not gather the courage to speak to her. It was only at one of their familiar friend's party that they were formally introduced. Anita noticed that Raman was a shy guy. He was around six feet with an athletic body. He was intelligent with bright prospects and a cynosure of all. Anita admired him secretly. Hesitatingly he had asked her for a dance on the provocation of his friends. He was not a good dancer, but still, they had danced for fifteen minutes together. After the party, they talked on the phone regularly, and then after taking her permission, he came to her college. Her friends teased her and swooned on seeing Raman; they nicknamed him 'Prince Charming.'
Very quickly, the year passed. It was in the summer of her last year in college that Raman had proposed marriage to her. He had taken her for an ice cream date, and while she was talking to him non stop, she noticed he was quiet; she stopped and asked him what the matter was? In an undertone, he said, ' Would you marry me?' His eyes were fixed to the ground as if fearing rejection. She had been waiting for this to come up and now he had said it all of a sudden. She did not know how to respond. Later she had looked at herself in the mirror, again and again, smiling sheepishly.
THE ULTIMATE HAPPINESS – CHAPTER 4
Somebody knocked at the door. Giving herself a last look, she came out of the washroom. While passing the aisle, she again heard the murmuring sound and the soft giggles. But what caught her attention was the familiarity of the fragrance which was coming from the same side. Someone had used a solid perfume. The same perfume's smell lingered in her house even after Raman left. Her feet automatically started drawing towards the private lodge. Something told her to stop and first sneak in. What did she see? It was Raman who was sitting with a lady, wearing a black dress and her hair was left loose. She was leaning on the table, back towards Anita listening attentively to Raman, who was all smiles and laughter. She was seeing Raman in this mood after a long time.
It was as if she was enduring an electric shock. Her first impulse was to barge in and shout at Raman. But she was a woman of substance, and her friends admired her for her ability to make decisions in a fix. Her friends would often ask for her advice whenever they faced a problem. But now it was her problem, and she had to solve it on her own. In a flash of a second, she emerged out and stood above both of them with her hands on the table. Both of them looked up. The lady had a questioning face and looked at Raman with surprise.
Raman was astonished on seeing Anita standing tall on him. He was too shocked to say anything to the two ladies. Anita very gracefully occupied a seat next to Raman. 'You did not tell me you were going to have dinner outside. I was waiting for you and left a message. You didn't reply, then Maya called me, and we came here. Oh! I am having such a lovely time with Maya and Rohan. You remember Rohan, that handsome cousin of Maya who had settled in the US. He has been flowering praises on me throughout this evening'.
'Sorry, I forgot the lady with you. Will, you not introduce her to me?' She directly looked into her eyes. Rohan looked at her partner and fumbled for words,' She is Aarti, my secretary.' There was an uncomfortable silence between them. Anita gathered her courage and strength up. She extended her hand to Aarti and shook it with her.
'Good night, dear. I must take leave. My friends would be waiting for me.'
'And Raman, do let me know if you would be coming home'. Smiling at both of them, she took their leave. Once out of their view, she stopped and took a deep breath to restrain herself from shouting and crying. How could Raman do this to her? He had changed so much. Till now, she had compromised on everything, but now the same Raman, who was her husband, was sitting with another woman, not even caring how worried she gets when he comes home late and does not bother to pick her phone. Oh! What a mess her life had become.
She had friends waiting who should not know about her encounter. Slowly heading towards the table and wiping the tears, she did not look directly at Maya, fearing, she would notice her sad face.
' Maya, it is getting very late. Let's go'.
' Rohan, get up, let's first drop Anita home.'
They left the restaurant. Anita, with a heavy heart, disguised with a smile. Rohan and Maya nonchalant, not noticing the turmoil going on within Anita.
About fifteen minutes later, Raman and Aarti also left the restaurant. Raman in a hurry walking ahead of Aarti in a reflective mood and Aarti following him quietly.
THE ULTIMATE HAPPINESS – CHAPTER 5
Reaching home, she went straight to her bedroom. She wanted to cry aloud, she was on the verge of bursting, but not a trickle of drop fell from her eyes. Something deep inside her told her to be brave and patient. She changed her dress and lay down on her bed, her thoughts wandering like a cloud in the sky. When her eyes opened, it was 7 am. She came out and saw Raman sleeping on the sofa. He had not changed his clothes. She quietly moved to the kitchen to prepare breakfast. By the time she came out, she saw Raman was ready for office as if nothing had happened.
She served Raman his breakfast. He did not pick his eyes up from the table and quietly ate his food. There was a killing silence between them, as no one spoke a word. After about five minutes of silence, Raman fumbled with words to try to talk, but Anita stood and went to the kitchen. Right now, she was not prepared to confront Raman. She was herself undergoing turmoil, and at this moment, she was unable to reason. Wanting time for herself, she avoided talking to Raman. From the kitchen, she heard the main door close down. Raman had left. She took a deep breath and came out to sit on the sofa. It was November, and still, she was sweating.
She wiped her face with her dupatta. She switched on the fan. It made a rumbling sound bringing some life to the almost dead room. She sat down with her head up, staring at the ceiling. No, she would not ask for any explanation from Raman. She told herself this again and again as if preparing herself for a big move. She had been a college topper, and once she had finished her college, her professors had helped her in getting a job as an assistant lecturer. At a young age, she had been doing so well. She was a favorite amongst her colleagues as well as seniors. She had planned to do her Ph.D. and had enrolled herself for the same. Then came the marriage proposal from Raman.
She wanted to wait until her Ph.D. would be complete, but Raman was in a hurry. He had got an assignment in Australia and would not be returning to India for another three years. Anita's family also insisted on her getting married. Raman promised her that she could continue her studies after marriage. Now she was left with no excuse but to get married.
Her early days in Australia were splendid. Every Saturday and Sunday, they would go out. She thought herself blessed to have such a caring husband. Slowly her priorities changed. Raman insisted on continuing her Ph.D., but now she loved keeping care of her house and Raman. She would wait when the clock struck seven. It was time for Raman to return home. It was the most pleasurable hour of her life now. How a year passed, she did not realize it. And soon seven became eight and then nine or even ten.
Her waiting hours started increasing. Then one day, Raman came and told her that he would be going to the US for two months. Now she was alone and did not know many people. She thought of starting her studies again, but it seemed too late now. After two months, when Raman came back, he started working late hours. The time they spent together was decreasing. She did not complain; she could sense the pressure on Raman. By the end of two years, she was happy to return to India. At least she would have someone to talk to. On returning, they moved into her in law's place. She was happy as now she would not be left alone, for those endless hours waiting for Raman.
But the happiness did not last long. Coming back from the office one day, Raman told her that he had purchased a house for them and would be shifting next Sunday. Anita was shocked to hear this. Not because it was too early, but Raman had taken such a big decision all by himself. He had not felt the necessity to ask her or show her the house, which would be hers. She tried to talk it over to Raman.
But Raman sounded as if she had no role to play in it. 'I have checked it out thoroughly. You need not worry. Just pack the things. We will shift this Sunday….. and yes, I have not told Ma and Pa about it. You take care of that'. He went out, giving instructions to her. She could not come over it. She was not a messenger, but still, she told her in-laws about it. They were quiet. Very soon, she realized that Raman had started making independent decisions. Decisions were made, and she complied. The feeling of being trapped in her own home began to seep in.
When they married, they had decided not to have a child until the time they were properly settled. Even she wanted liberty at that time. As time passed, the craving for a child became stronger.' We need not hurry. Wait for the right time to come. I need to earn enough to take care of the child'.
The right time never came, though they had more than enough now. The sound of the ceiling fan increased. It was as if her head was also going round and round, making that creaky noise.
THE ULTIMATE HAPPINESS – CHAPTER 6
She jerked and pushed herself up and she will not think about the past. She had already wasted ten precious years of hers.
'I am not going to keep waiting for Raman and try to make him happy. I have my own life. He does not respect me or cares about my feelings. Never takes my opinion, never discusses anything. Never bothers to inform me about his coming or going. Then what is my purpose in this house? What am I waiting for, for these ten years?'
' Nothing is going to change. You need to understand this, Anita. Nothing is going to change. Start thinking about yourself. No one else will. Start your life anew. Give some purpose to your life. Do not waste away. Look around yourself; you have been blessed with things that others can only desire for. Use your blessings for the upliftment of yourself and others'. With this new renaissance moment, Anita walked away with new confidence. Picking up the phone, she called up Maya and asked her if she could talk to Rohan. Maya told her she would bring Rohan to the same coffee house where they met regularly.
THE ULTIMATE HAPPINESS – CHAPTER 7
Rohan and Maya waited for Anita to speak while she sat quietly, sipping coffee. They had no idea why she had called them. Breaking the silence, she looked at Rohan.' Rohan, will you help me?' He looked into her eyes, waiting for her to complete what she had to say. ' I get bored at home. I want to work. You have so many contacts. Can you find me a suitable job? Maybe somewhere in the education line.'
Maya put her hand on Anita's side, seeing her urgency. 'Is all well? Did Raman say or do anything? You have never talked to me about working earlier.'
' Trust me, Maya; it's only that I feel wasted away. What is the use of my education when I cannot put it to good use?'
At the back of her mind, she wanted to be away from that house where she would spend her time all alone, aimlessly. She wanted her mind to be preoccupied with other things rather than just thinking about Raman. Maya shook her shoulder, bringing her back to the present. Rohan was asking her something,' would you be able to work with special needs children. I know of an NGO who needs a caring, motherly teacher above a trained one'.
Anita jumped at the offer. She had been craving for a child herself, and now she would be with them. These children would need her full attention, care, and warmth, which she wanted to share with someone.
THE ULTIMATE HAPPINESS – CHAPTER 8
Time is a constant runner. It seems to fly away with a wink of an eyelid. It had been now one year that she absorbed herself with these kids. They were these twelve of them, who the NGO had adopted. She would go to the place at around ten in the morning and return by two in the afternoon. Sumit was growing physically, but mentally he was a kid. Rhea would not understand the things until repeated again and again. Ravi was different; he was an overactive child who was good in the field, but academically, he could not retain anything.
Every child was unique in his or her way. She worked with all of them catering to their needs. They all loved her, and she loved them. How an year passed away, she did not realize. She treated them like her kids and would sometimes bake a cake for them or have a burger or a pizza party. Peace is what everyone is craving for. And this is what she got from them — the attainment of peace. There were no expectations from both sides.
Life's lessons are great. No one can learn from other's experiences. One's learning is from one's own experience. She had also grown up as a person. Now trivial matters did not matter to her. Life had a more significant meaning for her. Staying with children had helped in bringing about a considerable change. Their innocence and ignorance of this materialistic world brought them joy, and she would be a part of it. She learned that life and death were the two sides of the same coin.
A fifty-year-old person does not wish to be seventy but yes wants to look and feel like thirty. Why doesn't one realize that one should move ahead in life? You have already had the advantage of being thirty and derived its pleasure, now have a new experience of being seventy. Why be jealous of a younger person. You are better equipped as you have the advantage of age on your side.
Next, she learned to age gracefully. Be proud of what you are and who you are. Do not try to imitate others. If you do, then you are no longer yourself. Age is irreversible. You can only move ahead with time.
And then try to forgive and forget. Life does not give you many chances. Do not hold a grudge against anyone. It could become too late for you to forgive him, and then you might blame yourself for not doing so.
With these learnings in hand, she was a changed and a somber person now. This change had also brought a change in her relationship with Raman. It had brought peace to her upheaval mind. Now she no longer waited aimlessly for Raman, did not fight, or keep questioning him. She would get ready every day and go to school. In the evening she met her friends and went for a walk. Together they worked to improve their surroundings. The garden which had been long forgotten was now lush green with flower beds and provided a fresh breath to everyone. They allocated unique places for swings so that the children could enjoy them. Now she was too busy to realize how her day passed.
Raman noticed this significant change in Anita. Inwardly he valued this change. One day Raman invited his business partner's home for dinner. Anita took great care of everyone and was an excellent host. She wore a white golden bordered sari with a big red bindi and a rose flower nicely pinned in her high bun. The pearl necklace and earrings dangled whenever she turned her head, smiling her way through the party.
Without realizing it, soon, she became a part of it. He could not understand how Anita, who had been timid and seemed an outsider in all his parties. She was now smiling and talking with so much ease and confidence. In her presence, even he found himself to be at peace. He began to think where he had gone wrong. He had mistreated her, had never thought of her expectations and desires. He had taken her for granted. It will not happen again; I will undo everything.
Their anniversary was approaching. He planned to give her a surprise.
For Anita, now, this day was like any other day. But she would always cook something sweet on this day. Today she decided to make kheer; Raman loved having it. Before leaving for school, she went to the temple. Raman had already left early in the morning. He might not have even remembered that today they had got married twelve years back. After touching the feet of panditji and taking his blessings, she turned around and bumped into Raman. He was standing so close to her. She was startled. He took hold of her hand and together bowed down to take the blessings of the almighty.
Without leaving her hand, he guided her towards his car and then made her sit with him. In stunned silence, she walked with him. She lost track of the way as well as time. Raman had taken her by surprise. Ifs, buts preoccupied her mind, and why's. Suddenly the car stopped. She became conscious of her surroundings and realized that they were at the gate of her school. She kept sitting in the car; he opened her door and took her hand. Together they walked into the school.
Entering the main hall, she noticed the decoration with flowers and balloons. In the middle of the room, there was a huge cake on the table with candles. The moment she entered, all her students ran towards her pulling her towards the cake. The happiness of the children brought a big smile on her face, her eyes twinkled with delight. Raman was looking at her, and she gave a thanking look back to him. He also moved near to the table and stood beside her. Anyone could sense the desperation of children to cut the cake.
Not waiting for Anita, all of them started blowing the candles and grabbing the knife to cut the cake. The teachers had to intervene. Anita gave everyone their share, and then the surprise did not end here. There was more to come. Raman switched on the music, and everyone started dancing; for the children, it was more of jumping.
Raman went straight to Anita and bowed on his knees, asking for her hand. Anita smiling sheepishly gave her hand, and they danced to the music.
They said nothing to each other. The music did its magic. They forget and forgive everything and took a silent vow to be with one another in the thick and thin of life.
… Continue to THE ULTIMATE HAPPINESS – NOT AGAIN
Our Storyteller – Mrs Neerja Marwah
…Is a Master's in English and a teacher for around two decades in renowned schools of Delhi. She had always cherished the dream of being a writer. This first book of short stories deals with women power. The protagonists of her stories are women who have been subdued by the male society but in the end, emerge like a phoenix.
This book is dedicated to my loved ones, the star of my eyes, Ipsa and Mudit. I am indebted to my husband and my parents for always being at my side and encouraging me through thick and thin.
Contribute to Story Of Souls, which is an initiative where we invite people to share their stories with us. We want people to "write to heal." It is genuinely an Online Platform where you can share your real-life stories.
Please follow and like us:
Our Rating for this Story