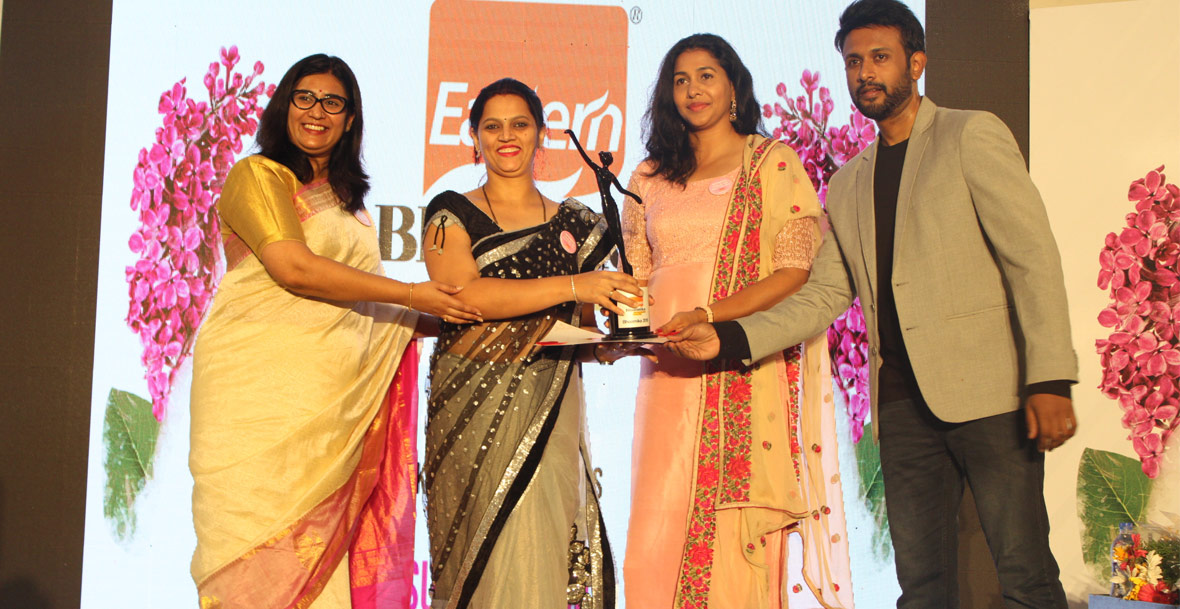 Meet Chinnmaye Praveen – the graceful water lady. 
In the world that we live, most of us have learned to survive inspite of a number of problems that seem to have crept into our society, causing us many hindrances, bringing us the agony of discomfort and sometimes even profound unhappiness.
Our list of problems, if one sees with the magnifying glass, seems never to end.
But in times like these, when a single person, who generously and with utter dedication comes up with a multitude of solutions to make the life of others even a bit better than before: it's definitely a miracle transformed into reality!
Chinnmaye Praveen is that person who has made this possible for her community people.
Hailing from South India, Chinnmaye took up the cause of providing a sparkling clean water source in and around the state of Karnataka.
Meet our graceful & generous lady, Chinnmaye who has  made an impact in the society, in a subtle yet substantial way!
Rising and shining: 
At GeWinn Wachstum,  her recent company, Chinnmaye Praveen has led the strategic planning Department to manufacture and install a whopping number of 600 water purification units at several locations in the state of Karnataka.
Through this project of hers, Chinnmaye wanted to provide a clean and hygienic drinking water supply to the general public.
Indeed, it was only because of her initiative, that such previously dumped areas of the district have now started to develop and have upgraded into genuinely resourceful spaces.
"When issues like these are handled with love, people will be definitely benefited, directly or indirectly." – shares a beaming Chinnmaye.
Through this initiative, many ladies have started to earn their livelihood, thus empowering women like never before." – shares Chinnmaye.  A town called Harihar in South India, water kiosks are maintained, operated, and commissioned all by the women employees themselves – indeed a proud achievement for the citizens of Harihar – mentions Chinnmaye.
Apart from this, Chinnmaye has also spearheaded many new initiatives that have made a difference to numerous communities in the district.
Teaching Children:
In further conversation with Chinnmaye, she remarks on how she is keen to entrust kids with the key roles of life, that would shape their day-to-day life and contribute towards building a bright future for them. Keeping this in mind, Chinnmaye has established an organization known as Vistaara.
Vistaara is a completely professional organization that integrates twelve highly qualified professionals coming from various interesting fields. These professionals help to conduct welfare events and ensure community participation from all the existing members. Apart from this, they also help in creating awareness campaigns for increasing the focus for the overall betterment of these impoverished children. One would say, that the ideals of this institution are really high, but what is truly praise-worthy is the fact that all these facilities have been provided to the children, entirely free of cost to them.
The aim of this organization is to help these kids develop their life-skills, practice basic self-sanitization techniques as well as integrate education into their personal life.  – says Chinnmaye.
Apart from the above concerns, Vistaara is also expanding to other pressing issues prevalent in the district.
Common problems such as: Youth & community, old-age difficulties as well as the effects of unsustainable environment- all of these issues are extensively tackled by the team Vistaara.
"Over time, the changes that have been brought by the team at Vistaara have indeed made me very proud of my solo pet-project." – shares a radiant Chinnmaye.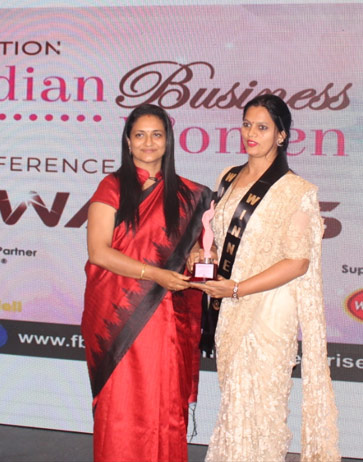 Proving her professional prowess by counseling others: 
As time has passed by, Chinnmaye has broadened her expertise in the field of counselling too. Her natural empathy towards people has led her into the arena of counseling them in various fields such as career counseling, teenage counseling, and not to mention stress-related counseling.
Chinnmaye has realized that her stepping into the field of counseling has indeed proved beneficial to her as well as to larger sections of the society.
In a few years, she has conducted more than 180 sessions in a number of schools. It is no surprise she has been bestowed with many awards and recognitions for her invaluable contribution to field-work.
Work that knows no frontiers: 
Yet another field where Chinnmaye demonstrates her measure of skills, as a mentor and a patron at a company called: Proxcel-e.  Being the right hand of this organization, Chinnmaye is instrumental in setting the goals for the young women who are part of the business.
Positive thinking brings positive outcomes. Truly Chinnmaye's mental grace & power to do so much for so many people comes from her positive attitude and the will to do good for them. She firmly believes in looking out for a ray of hope in the darkest of times- this is the way to live and to head forward in life – she believes.
Moreover, she has shared her stories of success, hardships, and prowess of her work fields via acclaimed articles published in a number of books and magazines like Women and Society, Women in Commercial World, Entrepreneuring, TIME management in Studying, and many more.
Exemplary Achievements:
Chinnmaye's work and efforts have been recognized and appreciated across the board. She was recently awarded SIWAA 2019 as well as National Award from NFED for her work as a strategic head at her company. In addition to this, she was recognized as the 'Business Leader of the Year'. It was no surprise that she was designated as the vice-president of the 'Public Relations Council of India'.
Truly a person like Chinnmaye Praveen is a rare gem of our times.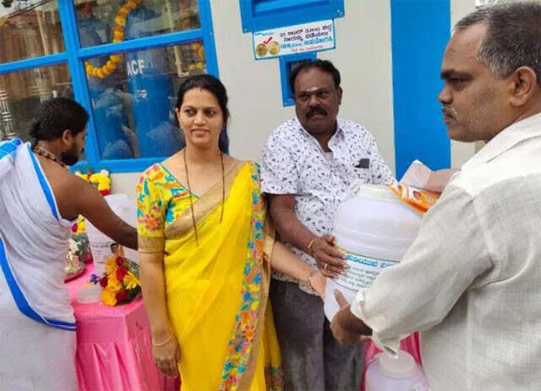 Recently Chinnmaye became a member at Women Empower Forum, Laghu Udyog Bharati, Karnataka, and Water Conservation Forum in Bangalore. At this point, it is her strong belief to translate her stature into bringing more people closer to better lives, thereby constituting a better society for the future generations to enjoy.
Chinnmaye credits her husband, for being her support system, her best friend, and her guide.
Through her extraordinary achievements, Chinnmaye Praveen motivates us and kindles the spirit of achievement in many hearts and minds.
On behalf of the Story of Souls, we share our love and appreciation for your efforts, ma'am. May your generous acts continue to touch many hearts. God bless you!
She has been proudly featured in "The Indian Express" and "HerstoryTimes"
Our Storyteller
Shivangi Jha, is a connoisseur of great stories told all around the world. She savours stories in all formats be it novels, short stories, verses and even movies. She has a degree in computer science, which made her appreciate the technology and its reach to bring experiences to many people at the same time. Believing that expression should not be limited by the medium, she has written short stories, blogs for anime and comedy sketches. She strives for attention to detail believing that is what brings the experiences told through words to life. Moreover, she is hoping to meet more people with amazing lives and get to share those in her own words.
Contribute to Story Of Souls, which is an initiative where we invite people to share their stories with us. We want people to "write to heal." It is genuinely an Online Platform where you can share your real-life stories.
Please follow and like us:
Our Rating for this Story