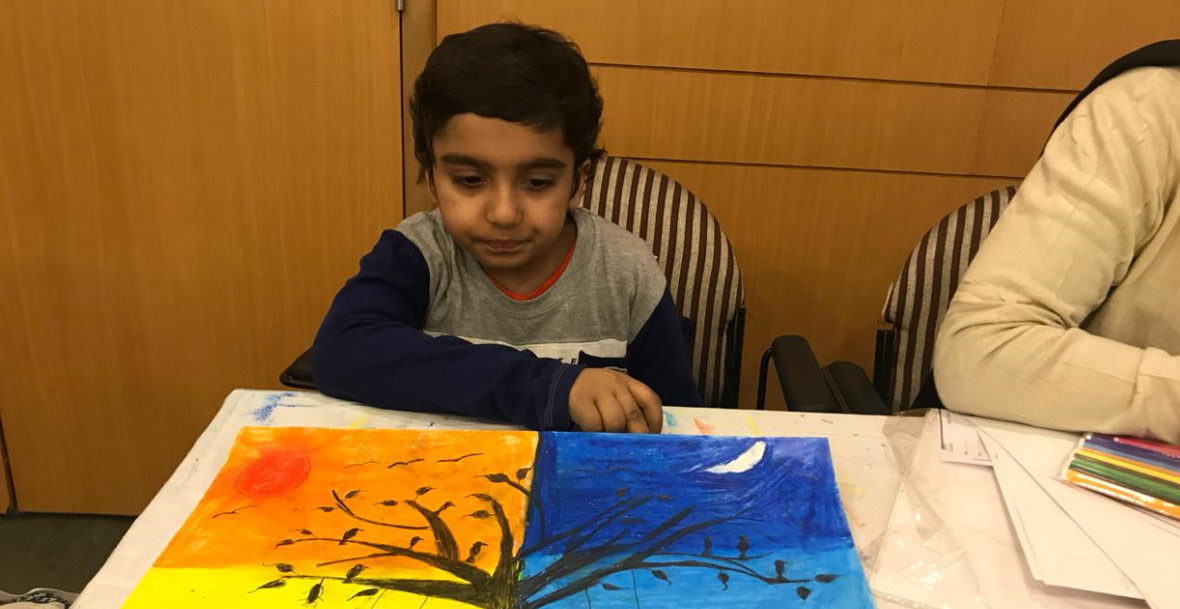 Life has been unpredictable for Atharva. A very clichéd saying goes Man proposes, God, disposes'. If you are an atheist or agnostic like me, you can replace God with nature or life. Life sometimes gives us unexpected twists and turns, and people who face them with courage, emerge victorious at the end of it all.
It is the story of one such courageous soul, a seven-year-old warrior, named Atharva. Most seven-year-olds are devoid of any worries in life. No one expects them to put on a brave front, show determination, and come face to face with the harsh adversities of life. But Atharva is special.
For the first five years of his life, nothing unexpected happened. Atharva had been just a happy-go-lucky kid who was well-liked by his peers and teachers. He was the apple of the eye of his parents and spread happiness wherever he went, but life had different plans for him.
The Shock
One morning, he woke up with horrible pain in the leg. No one expected it to be more than a muscle ache. But when the pain subsisted, his parents took him to the Hospital. That's when they received the biggest shock of their life. The pain in the leg, which they thought was because of a minor issue, ended up being life-threatening. At the tender age of five, when children are supposed to be sheltered and protected, Atharva was faced with the question of whether or not his leg should be amputated to save his life. It was a harrowing experience.
He was well aware of his surgery. And on the day of the operation, he had a smile on his face. However, he braved his surgery and the excruciating pain and came back stronger and more determined. In other words, he never lost the will to live.
The life after
Atharva, at an extremely young age, has to face a situation that has the potential to weaken the strongest of hearts, but this 5-year-old chap faced adverse circumstances with immense courage and strength.
His pain and discomfort didn't end after the surgery. After that, with an amputated limb, he was exposed to a lot of pain and discomfort. Atharva spent ten months on the bed in a static position without turning or sitting. However, he was patient enough to bear this pain and more.
After that, he started going to school. His school supported him completely through all this. Atharva now attends school once a week, sits for the exam, and true to his spirit aces them with flying colors.
Following passion
Atharva has always been a cricket lover. The loss of a limb did not deter him from following his love for the cricket pitch. Seeing his mettle and determination, Virat Kohli recorded a video message just for him. Therefore, it was a big day for Atharva. Finally, the person he had always admired from afar told him that he admired him too. An incredible feeling!
Although, life has taught a hard lesson to Atharva. But, he admires the Indian army and wishes to be there someday as he has set his focus and wants to become an army officer when he grows up. Atharva invested some time with the men in uniform, which has helped to boost his spirit to another level.
He admires the action hero Akshay Kumar. Akshay inspires him. Atharva was about to get his first belt in Taekwando when he fell ill. Akshay Kumar, when he heard about Atharva, came to meet him personally. This meeting with him lifted his spirit, and that's when he came to know that he is not alone in this fight. Some people have their hopes pinned on him.
In conclusion, every day is a new challenge for Atharva. But each day presents to him a new motivation to strive for the best. While most of us are busy surviving, he is truly living his life to the fullest.
Nishtha Sood  – Our Storyteller
Nishtha Sood is a law enthusiast apart from an avid reader and a passionate orator. She has a practical and frank opinion on everything under the sun. When she is not cramming and penning down her thoughts for various elite platforms, she loves to sleep to heal.
Please follow and like us:
Our Rating for this Story