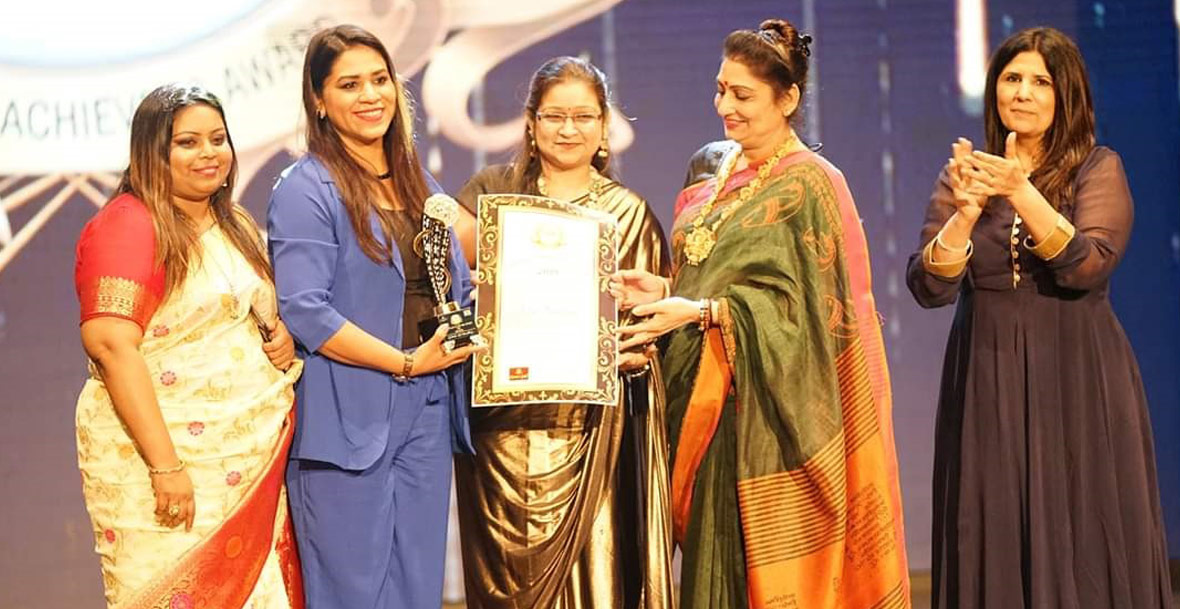 It is always a delight to write about women, who through their endeavors, strive to help other women. This is a story about one such woman, who had to face adverse circumstances in the beginning. But overcome them all to start a successful business that aims at providing women entrepreneurs with a bigger network and bigger opportunities to grow.
Neha Chaudhary, 34, is a lawyer by education. But that is just one aspect of her diverse personality. She is also the founder of Global Association of Empowered women, which is a business venture that aims to network women to women, to empower the women, and to enhance the business of/by the women. Besides this, she is also a fitness enthusiast, and runs one of India's growing fitness families called 'Daily Fitness'. But how did it all begin? What inspired her? What was her life growing up? Well, we will try to shed some light on her life as well as the issues she had to deal with in this article.
As you all know, the story of souls is all about sharing stories, unburdening your soul, and inspiring others in the process. Neha's story is an inspiration to all of us to start afresh after hitting the rock bottom in your life.
Neha lost her mother to cancer in 2004. It was an unbearably tough time for her. In order to cope with the loss, she resorted to burying herself in books. It acted as a bandage on her deep wounds. However, her mental unrest grew after her father remarriage. She says,' My father is a gem and I believe the disturbance was all circumstantial. In 2006, I got married to escape from this turmoil'.
Her husband has been with her through thick and thin. He helped her continue her education and encouraged her to pursue her dreams even after they had two kids.
When things were looking better, in 2010, Neha and her husband had a major road accident. She sustained grave injuries and was rendered helpless for 4-5 months. She had a fractured collar bone and multiple tissue raptures in the left part of her body. The pain was immense. But that was not even the worst part. The worst part of her entire situation was that she was unable to breastfeed or care for her 4-month-old son properly.
Due to heavy medication, and the inability to feed her son, she went through a lot of hormonal changes, and gained a lot of weight that led to even more health issues like diabetes, laziness, body pains, etc.
She was just 28. It was not the age for her to suffer from chronic diseases. Earlier, whenever she was confronted with a problem, she used to follow an escape route. But now she decided to deal with it bravely.  She spoke to her husband about it, and they both decided that she should join a gym. He was there for her throughout her journey and wanted her to be the best version of herself.
In a year, she lost almost 23 kgs and felt so much fitter and better than before.
Her fitness journey started after that. Determined to remain healthy and in shape, she continued her fitness routine and went on to become an ambassador to many running events. She, now, is a fitness entrepreneur, and runs one of the fastest-growing fitness families in India called 'Daily Fitness'.
Her ventures Daily Fitness as well as Global Association of Empowered women, inspire women to believe in themselves because with the right kind of motivation, and encouragement, they can give wings to their dreams. Neha Chaudhary is a great example of how an ordinary woman can fight adverse circumstances to emerge much stronger and braver than before.
Contribute to Story Of Souls, which is an initiative where we invite people to share their stories with us. We want people to "write to heal." It is genuinely an Online Platform where you can share your real-life stories.
Please follow and like us:
Our Rating for this Story