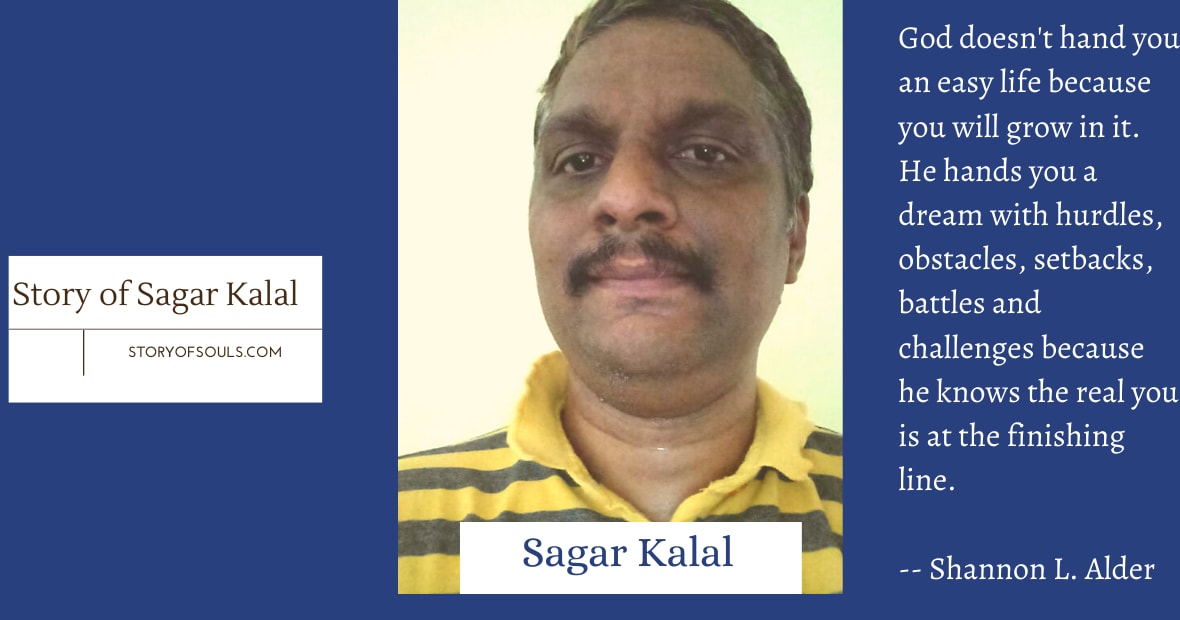 God doesn't hand you an easy life because you will grow in it. He hands you a dream with hurdles, obstacles, setbacks, battles and challenges because he knows the real you is at the finishing line.     
— Shannon L. Alder
Above proverb can be related to every common man's story who is struggling day-in-and-out in the desire to lead a comfortable life. This is a real-life story of a common man who has his set of desires along with his share of struggles while in the quest to achieve his goals. His story is much relatable to everyone, who wakes up and prepares himself to face the world in a hope to prove them and make an impact in the society.
We spoke with Sagar, and he said, "it's not easy every day, is a struggle when you have responsibilities on your shoulders and wish to earn money and lead a good life someday." But with his steel-like determination and his never-ending self-belief to nurture his own capabilities, here we introduce you to Sagar Kalal – a much relatable face of common man, who has time & again emerged successfully and has transformed his life into something that can be called as truly respectable…
About his childhood
So starting young, it was Sagar's interest in Taekwondo that brought him the Green Belt. He even won two bronze medals. An amazing display of fighting techniques brought him the Best Fighting Award in college. Because of his love in sports, Sagar also participated in a marathon organized to celebrate the 60th anniversary of Quit India Movement, during his college days. Being a very talkative person, he got easily mixed up with everyone – shares Sagar happily…
The first job
It was the time of Summer holidays of 2nd year of B.Sc. when Sagar started his job career as a Sales Executive in Hutch Sim Cards for two months on the salary of Rs. 3500/-. This brought happiness to him that it was the first time when he was paid for his efforts in terms of "the first salary". In his words he said, I am grateful to have a job and to get paid as for several others, feeling the happiness of having the first salary is still a distant dream being in graduation. He celebrated his special day by sharing happiness with his friends.
Happiness did not last for long
Alas, they say that life and fate always challenge you and same happened with Sagar, a twist was awaiting in Sagar's life. The past accomplishments in school and college had made Sagar super-confident about his definite success in future too, but in reality, this was not the case to be… Though Sagar had successfully completed his degree in Chemistry. He has high dreams and was much ambitious to excel in every field that he chose. However, he ended up in a job that was not as per his qualification! This turned out to be the biggest setback for him, that too at the beginning of his career!
Struggles with Jobs
Yet, Sagar remained spirited and through his will power, he kept going in his new yet unrelated job. Soon, he moved to another job and started working as a Customer Care Executive in a Broadband Department of Reliance Communications. The job was new and unrelated rather than feeling defeated by hurdles, he tried to focus on the learning skills and opportunities that were available to him. As Sagar has been a hardworking individual, he started working on improving his soft skills and learnt how to convince and deal with various irate customers.
He worked with Reliance Communications for a year. Then, he felt monotonous and switched back to Sales again. His struggles continued, he had accepted it as a part of his life. According to Sagar, the Almighty had a plan ready for him. After struggling in different sectors for his profile stability, he suddenly got a life-changing opportunity that transformed his career!
It was at this point of time, Sagar joined Ion Exchange India Limited-Mumbai, which was indeed a rising point of his career. Now he got a job, as per his qualifications in Chemistry, although the salary he received was still very less. But he took this as an opportunity to build a learning curve for his career growth… he was very happy because this job provided him with the chance to move out of the city.
For the first time, he left Mumbai and started to travel all over India. He was working there in the environment division where he joined as a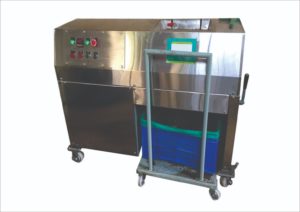 trainee and later he did the work on the site too. He started to work on the commissioning of sewage treatment plants and effluent treatment plants. This job profile enhanced his work experience, he did the job of stabilization and troubleshooting of STP and ETP for 4 years.
So human beings are definitely adaptable by nature and they seek to mould themselves according to every circumstance that they come across, a similar situation defined Sagar's journey. In search of better opportunities, Sagar once again switched his job. But this time with a hike in his salary, he joined as a Sales Engineer in Konark Fixture Limited. He sold the Turnkey projects of STP and ETP. Along with this, he also sold some of his independent projects to earn that extra income.
Soon, he joined yet another firm in search of better and greener pasture. He got the job in Green Erect LLP, Mumbai. He worked there for the stabilization of ETP through the process of Bio- culture. However, quite unfortunately, the company shut down because of the financial crisis that it was going through… this was indeed a sad phase in Sagar Kalal's life.
Struggles continue…
Once again, Sagar was jobless, but soon he got hired in UNIECO India Pvt. Ltd. In this company, he was posted on the same profile as that of his previous one in Green Erect LLP. But he was unlucky a second time, and this company also shut down after a while.
Started Freelancing
Kalal was indeed left in a fix but soon he emerged out of this."After all these incidents, something came to him mind that made me switch the way I worked all together and I decided to freelance for the sales of STP, ETP and WTP." – shares a thoughtful Sagar. Although freelancing is very tough, Sagar feels that it is adversity that gives rise to pure souls, and surely he is one of them.
In the journey of his life, Sagar Kalal has witnessed many ups and downs and struggle for success. But he did not lose hope, neither did he give up. "Perhaps, this is what my life has to go as planned by God. Maybe, someday I will find a suitable and stable job for me which will bring me the best days of my upcoming future." – shares Sagar with a smile on his face and hope in his eyes.
Conclusion
Sometimes in life, we have everything but still, we feel inadequate, insufficient, or find more reasons to complain than to be happy about… This is a true & inspiring story about Sagar Kalal's life and career… no matter where you are and what you are doing in life, this story will surely motivate you to press the restart button of your life, in order to redesign your thoughts and recreate your destiny from level one, using all the tools that you have already been gifted with the grace of God…
It is the same rain makes a peacock dance and a beaver cry, it is all about how hard you want to work
and continue to believe in yourself in order to make your life better,
beautiful and truly satisfying in every way.
At every turning phase of his life, Sagar Kalal has continued to cheer and inspire himself to go on, no matter what, without comparing & whining, but by simply gathering all the positivity from within himself,  which is what makes his story so special…
His journey of life can also be described as one with an ordinary fate but with a strong will to keep exploring new opportunities and never stop doing your bit.
This story is close to storyofsouls heart as, this can be related to every common man, who has started his struggle with dreams in his eyes and after much difficulties, is able to make a living, but the struggles don't end there. Like Sagar, everyone is trying their best with hope in their eyes, for a better life.
Our Storyteller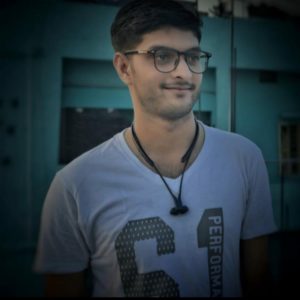 MD. Danish Arman, about our writer in his own words,
The passion for expressing my ideas turned me to the path of a hobby oriented writer; to touch certain lives with a distant touch of motivation by writing motivational stories.
And there's no looking back.
When you go through a path whereby street lamps get off the way, staying determined succours since the light of determination never lets the path fade away.
Reach him at his LinkedIn ID.
Contribute to Story Of Souls, which is an initiative where we invite people to share their stories with us. We want people to "write to heal." It is genuinely an Online Platform where you can share your real-life stories.
Please follow and like us:
Our Rating for this Story