Get inspiration from Nikhil Mittal
Many believe that people from small towns and villages can't achieve success in life. We tend to give up on them. Most of the time lack of opportunities and facilities are the reason behind this wrong notion. Nikhil Mittal defies all these norms and proves that anyone who perseveres and takes on life's challenges head-on, can achieve success.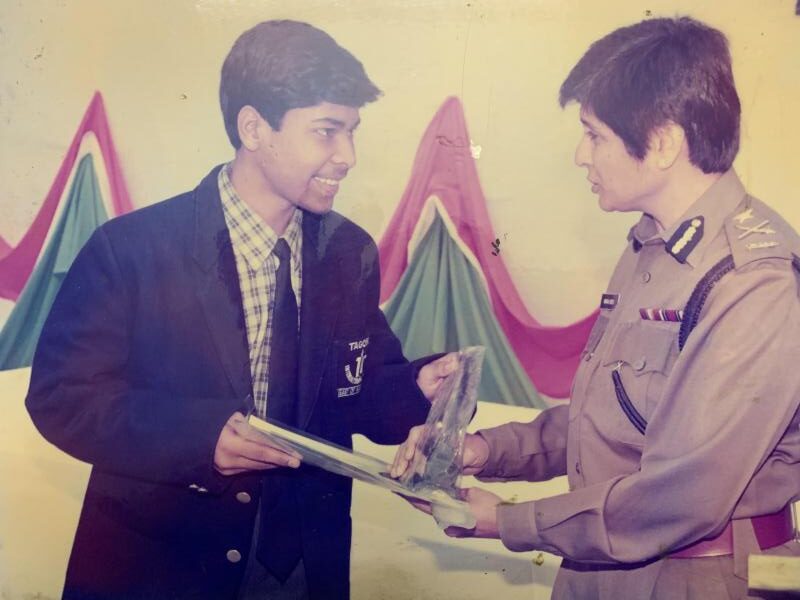 Hailing from a small town in Assam, India, Nikhil Mittal has faced many academic challenges. Situations in his birthplace made the family migrate to Kolkata and then to Delhi where his father started a business along with his cousin. Nikhil had just cleared his boards. The stress of moving and settling in a new place had an impact on his studies. He barely cleared his 11th due to a lack of support.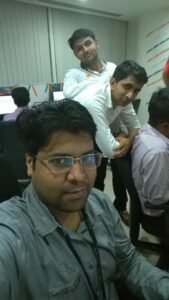 He then joined AVTE Delhi – Science stream for his 12th. For a little bit of extra help in studies, he also joined Kapoor's classes. He wanted to achieve his goals and spent sleepless nights studying hard. He was disappointed in getting 68% marks in his 12th as he couldn't grasp concepts well. His dream of clearing IIT – JEE had to have a break of 1 year.
After the gap of a year, Nikhil cleared BBA (CAM) with rank. His parents doubted his capabilities in pursuing the course and made back up plans for him to start a business like Cyber-Cafe. He proved them wrong by his dedication to studies and became the university topper. Exhausted trying to prove his abilities, he then decided to take another year's break. In the span of that gap year, he did a few courses in Computer Hardware and so on. Nikhil later decided to give MCA entrance exam and cleared it. He completed his MCA, being a 3rd rank holder.
Differences of opinions with family members made him decide to move to Mumbai, the Bollywood dream city where he tried his hand at acting. Here he fell gravely ill, but the power of the Almighty saved him when he dreamt of Goddess Durga advising him to leave the city and go to his sister's house. There he got treated and cured of his illness. He tried his hands again at acting and with help of a few of his connections that he had built over a while with personalities in CINTAA, he got a few job opportunities at acting.
A harsh break up with his girlfriend then made Nikhil very depressed and he felt lost. He decided to leave everything and shift to Pune. His brother sacrificed his career by taking a demotion in his job to shift to Pune with Nikhil. He somehow convinced Nikhil to shift back home and start anew.
Nikhil tried his hand at various jobs such as Reliance call-centre, Amdocs Support Informatica, and SSR International Consultants. Although this helped him gain knowledge in the field of software development, he got tired of doing jobs and decided to start his own business. Nikhil also tried to explore the possibility of teaching as a profession. He joined Prodigy School where he taught for 7 months. He also lectured at Metropolitan College. But insufficient development knowledge led him to want to learn more before teaching others.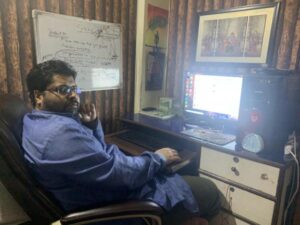 Nikhil got married in 2012 and due to family responsibilities agreed to give the job a try again or start a business to support his family. He opened a small gift shop for extra financial support while trying Development jobs for gaining experience. His thirst for this knowledge was a backbone to help him in his freelancing projects for better quality as per industrial standards. He joined Global Sourcing Group wherein he worked for approximately 6 years. His manager helped him gain vast technical knowledge along with learning professional etiquette from a trainer named Kavita. Nikhil won 7 to 8 awards and recognition for his work. He loved the job and the company, but recent management changes and office politics thereafter made him reluctantly decide to switch jobs to another company named Cybage.
Nikhil never left gaining knowledge and pursued learning and teaching. He also is still passionate about singing and acting which was his passion since childhood. He has acted in TV series on Doordarshan named Chori Chupe. He also loves writing articles on various topics related to software development and Leadership. The testimonials he has received from his clientele is proof of his dedication and hard work towards the projects he handles. Currently, Nikhil is working on an interesting project and likes his office environment and colleagues in Pune. Due to the current lockdown, he again tried his hand at teaching high-level Technologies, online. He is now an expert in 10 Web Design and Software Development Technologies. Along with being a full-scale Stack Developer, he also takes online seminars on Soft Skills and Bhagwad Gita application into Corporate World.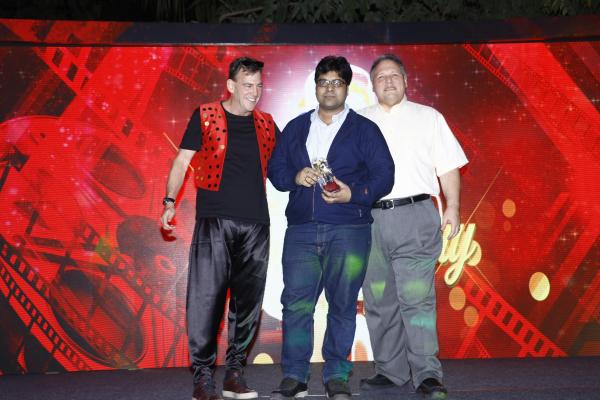 Nikhil Mittal always believes that one should rather dedicate their life to gaining knowledge than depend on Astrology. Knowledge can open a plethora of routes towards anything that you want in life. Thus he keeps upgrading his knowledge by doing R&D on software and Website Development Programming Languages. He has a website as well as a recently opened YouTube channel to help others learn.
अपूर्वः कोपि कोशोयं विद्यते तव भारती
व्ययतो वृद्धिम् आयाति क्षयम् आयाति संचयात्
The above is a subhashita – a saying in Sanskrit that means 'O Goddess Saraswati, your Treasure is unique in nature. It increases when it is freely spent and gets destroyed if it isn't shared with others.' What Nikhil's story teaches us is knowledge should be the priority in life. There is no age limit for learning and we should keep learning whatever interests us. We should distribute this knowledge so that more people learn. Nikhil's thirst for knowledge opened up many opportunities for him and will keep opening up many more roads to success. We too should keep striving to learn and share what we have learned.
More details about Nikhil are in this link:
Website:                                   http://www.nikhilmittal.in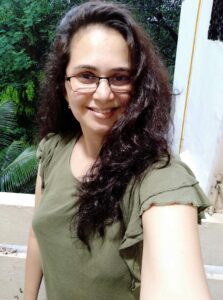 Our Storyteller – Nivi Kishore          ( www.linkedin.com/in/niveditakishore )
An avid reader from childhood, Nivedita Karnad (pen name Nivi) has kept her passion for writing poems and life experiences since college days. Her drive to write comes from her adventures and experiences. She feels that through writing one can express one's inner feelings, making one free from the burden of life. Thus, she began a new journey in content / creative writing with www.storyofsouls.com
She left her thriving career in business development in interior design to dedicate her time towards home schooling her children and follow her passion for writing. In her free time, her love for languages inspired Nivi to start Sanskrit Fun Learn classes from home. This further led to parents asking her to teach other subjects in similar way. Today she has about 15 students, each one unique, who show passion towards learning new things in a different way.
Nivi believes that learning should be fun and is dedicated towards making tough boring subjects, interesting to learn by using engaging methods with her students. She encourages her students as well, to read and write in different languages, just as her teachers had inspired her to.
Contribute to Story Of Souls, which is an initiative where we invite people to share their stories with us. We want people to "write to heal." It is genuinely an Online Platform where you can share your real-life stories. You can also visit our Youtube channel