We are always looking for new and innovative read for you. Again, Storyofsouls has a new initiative in the Salon sector. We are talking about Technology-enabled Salon services.
Meet Sudesh Bagri, a renowned name today in India. He is serving the Indian industry with the right manpower services for the salons. He was the first, who has confidently entered this niche within the recruitment industry. With his hard work and great conviction he has been able to deliver well and a known name in the grooming industry.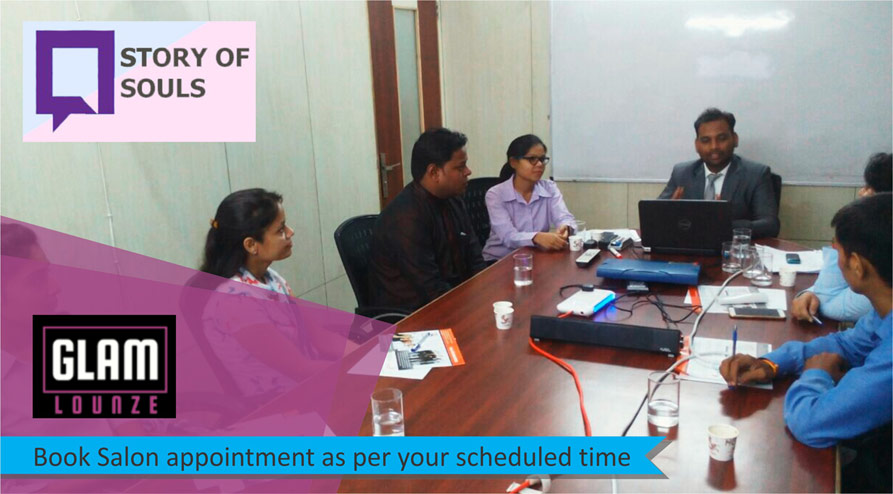 The same goes for his new venture by the name of GLAM LOUNZE – India's first and leading chain of online beauty salons. It enables salon services with technology. As we spoke to him he explained how this technology will work. It is an app-enabled service. The person will have to log in and the list of salons in that area will appear. Then you can choose a particular salon with the kind of services you are looking at. Book an appointment and as per your scheduled time, you can go and avail those services. While booking through the app you will get the discounts. Aĺso, entitled to further points accumulation and can redeem those points at your next consecutive services. Moreover, this app will enable you to access the best Salons at the most affordable services on the go, in easy simple steps.
This App is designed for clients who are busy professionals. People who are always looking for professional and right body care at the best prices. As Glam Lonze has tied up with the elite Salons. Here you have the best of the industry talent who will take care of your looks in a spectacular way! Further, those who always have the desire to go to world-class salons, can now have access. The prices have dropped as they book an appointment through this app.
The services of this app are presently available in the North India regions such as Delhi, Gurugram, Noida, Chandigarh, Jaipur, and Ludhiana.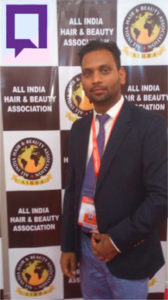 Sudesh has been in this industry for a decade. However, talking officially he is registered from 2014. Thereafter its no looking back for Salon Forces. In this short span of time, he is been able to make his name known as the young entrepreneur. He can expand his wings with the new online venture. Under the guidance of Sudesh, Salon Forces have grabbed several reputed awards. It also has several testimonials by the renowned make-up artists, beauty salon entrepreneurs, Lakme Fashions, and elite brands. These positive affirmations are helping him in gaining funding and angel investments for his new venture.
Sudesh is quite optimistic about the way India is taking the leap. When the start-ups are to be talked about. At the international forums, he says that only the youth can change the ecosystem of the startup. Instead of finding a job they should use their respective skills to make the country fit for the budding young entrepreneurs.
Our Storyteller – Nidhi Vats
Nidhi is an Author, columnist, blogger, an inspirer, digital strategy consultant. And keeps on exploring new avenues which come her way. Passionate to write on life-related topics and found her love at – storyofsouls.com