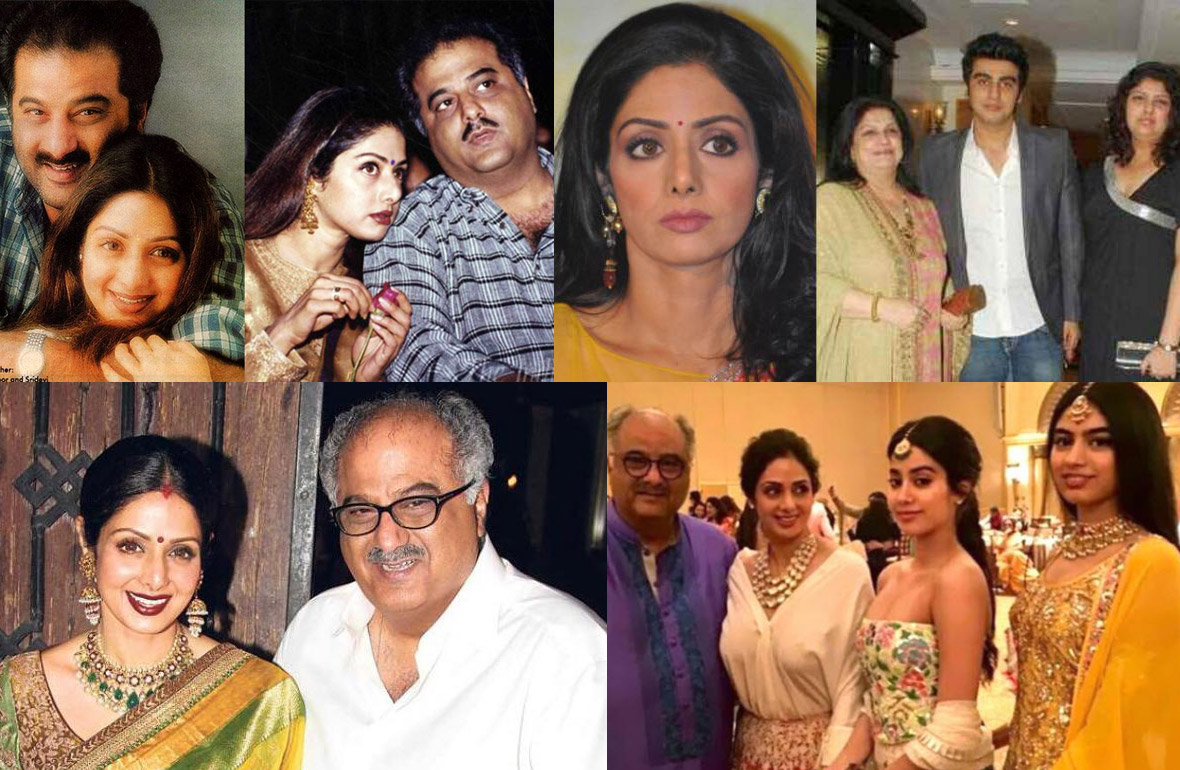 A home breaker, an opportunist, the other woman, 'chaalbaaz', and what not? All for falling in love and getting married, albeit with a married man, who was a father of two kids. It is Sridevi's real-life story about her struggles and successes
That's none other than Sridevi for you. One of the most beautiful and talented actress-cum-dancers to have ever graced Indian cinema.
However, in the history of Bollywood, people will remember her not only for her spontaneous expressions and mesmerizing eyes. But also for her personal life, and why not? It was she who chose to be remembered for it when she took the bold step of marrying Boney Kapoor. He was then-husband of Mona Shourie Kapoor and father to 11-year old Arjun and a much younger Anshula.
What can be said and written about her that hasn't already been said or written? But theirs is a story that has everything to it, and thus, it is worth telling too many times!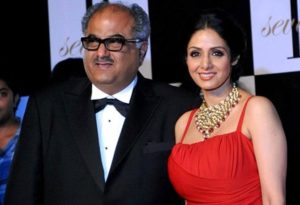 Born to a Tamil father and Telugu mother, Shree Amma Yanger, now known as Sridevi, was aware of the terms like 'second marriage' and 'stepmother' from early life, having two step-brothers from her father's previous marriage. In cinema, she started really young, but award-winning nonetheless.
After joining Bollywood and establishing herself as a leading actress she met Boney Kapoor, the producer. And elder brother to Anil Kapoor, her co-actor in several movies. Boney and his wife Mona were living in a joint family. The head of which was his father, film producer Surinder Kapoor.
However, Boney was not the first man, to whom Sridevi had lost her heart to. Earlier, she was in a relationship with superstar Mithun Chakraborty, husband of Yogeeta Bali.  The two even married secretly; some people believe because their alleged marriage certificate did the rounds of media for a few days.
The marriage, or the relationship at least, wouldn't last too long. And a dejected Mithun was to go back to his wife and kids sometime later, courtesy Boney Kapoor.
Boney would later recall falling in love with Sridevi the very moment that he met her to cast her for the role of Seema. The good-hearted blabbering journalist in the 1987 film Mr. India. Boney was producing the film with Anil as the main lead.
Once the shooting began, he expressed love in the form of perks on the sets, with a private vanity van. And Sridevi, like any other young woman, started to feel special.
However, it is said that her then 'rumored' husband Mithun Chakraborty raised the hue and cry over these alleged favors. And if rumors are to be believed, made her tie a rakhi to Boney. He asked her to think of him as a brother.
Talking of brothers and sisters, it was Kapoor's wife Mona who took Sridevi in as a sister, people say. She invited her to live in their house till the rumors died down, only to lose Boney to her later on.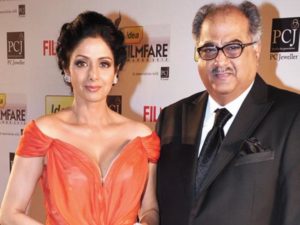 Soon before anyone knew it, Sridevi was pregnant with Boney's child, and they decided to get married to save the child the ridicule of being born out of wedlock. Still, the patriarch of the Kapoor family, Surinder Kapoor took offense and how.
He straight away asked Boney to leave the family home. And go someplace else, allegedly declaring that from then on, Mona was his daughter.
Arjun and Anshula, too young to understand what all was happening, must have clutched their mother's hands and stood in a corner, unaware and unperturbed!
A few months later, Sridevi gave birth to Janhvi Kapoor and bid goodbye to Bollywood for a long time. She made a comeback with the critically acclaimed movie English Vinglish (2012), playing a mother of two. She is playing a role in her real life as well, having given birth to her second daughter Khushi in 2000.
Mona meanwhile, reached heights in her career as the CEO of the famous Future Studios and made many friends in Bollywood. A special one in Shabana Azmi, who flew out to the US for Anshula's graduation.
Mona missed it, having succumbed to cancer days before Arjun was to make his silver screen debut with Ishaqzaade (2012).
Strangely, both Boney and Sridevi were very much a part of her last journey.  They paid their respects to the lady who lost her husband and the father of her kids. But earned everyone's respect for her dignity.
Years later, Sridevi is today appearing on the silver screen, gracing reality shows and acting for convincing roles in Bollywood. And with an award ceremony now, she has regular screen appearances. Boney, who has always been camera shy, make up his relationship with Arjun and Anshula, with the former starring in his father's production, Tevar (2015).
Janhvi, on the other hand, is all set to make her debut with Dhadak, opposite Shahid Kapoor's debutant brother, Ishaan Khattar.
Well, this is how relationships are and life goes on. Things can change if we as a family can come closer to each other in times of need. This is what we learn from this story of one of the famous Bollywood family. The family has earned respect for being there for each other in times of need!
Storyofsouls team signing out till we bring to you a new story with various flavors and moods from life. And yet a lesson for everyone as in the end we all are the common man who wants love and happiness in life!
Stay happy stay blessed!
Our Rating for this Story
Please follow and like us: