"Yes, You are the champion….in this and every fight of your life!" The warmth of the voice and that of the hand on his shoulder melted his heart and two tears twinkled on his either eyes! Champion he was, indeed! Amid the loud voice of claps and "Hurrays!" his past life revolved in that fraction of the moment! A life in which he was a small boy from village to today he is a boxing champion and a model and an actor too!
Being born in a small, almost unknown village of Jeend, Haryana, in the northern part of India, he grew up just like another child of the village. Playing in the lush green fields and breathing in the fresh air, swimming in the nearby river with his friends after the school time, and strengthening the bond with his brothers, cousins, and elders during Goths – the rural name for family get-togethers and sort of weekend parties!
Living in a joint family has its advantages. Many cushions of relations and care surrounded his childhood. Though he has a good rapport with every member of the family, he has a special bond with his uncle, who was an international boxer too! His Uncle was his boxing coach and had to his credit, producing several excellent wrestlers and boxers from Haryana state. The seed of boxing was sewn into his heart quite effortlessly.
"Sandeep, you need to go to Pune for further studies"! His father's voice surprised him and left him finding words for some time. Since his father was in the army, it was his time to stay in an army environment with the boarding to start a new and responsible life at the mere age of 13 years.
Moving to Pune- a fast developing metro city of India, brought a new turn in his life. As he reached Pune, the first impression was chaotic and overwhelming for him. Meeting new people each day, trying to settle in a new place well was his priority. The people were different and spoke more English than their language. Even their local dialect was Marathi, and not the Haryanavi or Hinglish was way different. However, he was lucky enough to find some helpful friends in his army school compound that helped him.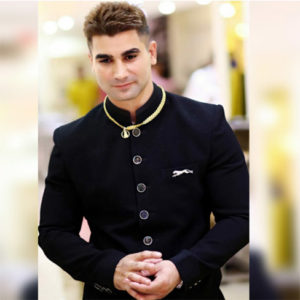 With his complete sincerity in his studies focused on settling well along with studies and boxing. With all the determination, he kept facing all the challenges that a rural boy had to face during the initial days of this change. Soon he regained his confidence. He was average in studies but couldn't find the best ways to enjoy his spare time and holidays. There were no lush green fields, vast lakes, or even his old friends with whom he can joy his holidays.
His old passion came calling, and he started his boxing practice once again, and he managed to find a quiet place not very far from the hostel where they would fight a match while 4-5 other friends watched them.
Before Sandeep Nain could understand, the hobby of boxing had now turned into his obsession. He wanted to achieve milestone success in the field of boxing. So he started his professional training devoting most of his day learning kicks, punches, and other techniques of the game.
Someone suggested him to start on a small level and then gradually climb up the stairs of success. So Sandeep started reading the newspapers looking for the sub-junior boxing competitions.
One day he came across something he had been finding so eagerly. A Sub Junior competition was to be held in Assam. And upon further investigation, he discovered that he was the ideal candidate to take part in it.
The year was 2007, and the fight was tough. Sandeep wasn't even sure that he could be able to stand the hefty boxer who was standing in front of him. But determined to prove his mettle at any cost, Sandeep realized that it was the chance for him to stand up to the challenge and emerge as a winner. He quickly thought of various techniques of attacks and defense and calmed his mind. The first in the series was…"Never lose confidence and calm!"
The bell rang, and Sandeep started the fight deliberately as his coach had told him that the one who starts the boxing tends to have the higher hand. He also kept two other key talismans told by has coached- Start the fight and then allow your opponent to drain out his maximum energy while preserving your own for the last moment. So instead of punching, he relied on defense techniques. The match was tough, and most of the defense techniques of Sandeep did not work. Punch on punch; he had become a punching bag – a punching bag with life that can feel pain!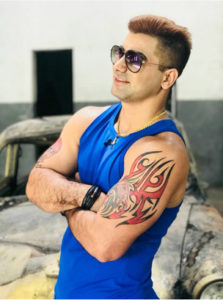 At that moment, he remembered another thing that his coach had told him, "Welcome the pain or at least don't feel it." He could welcome that excruciating pain, but he tried not to feel it. To his amazement, that was not that difficult! Once the opponent had strained his energy (while Sandeep Nain was preserving it), he thought about the time margin. He started punching him strategically to make him lie on the ground until the Referee finishes the counting! Sandeep was determined. He took the opponent by surprise, and finally, he succeeded. It was the first boxing where he won a gold medal. It made him realize that this is his life, and his passion is now his career.
He now started devoting more time and attention to his training. And soon, he came across another competition and won the silver medal.
However, he couldn't feel the same satisfaction that he thought while winning his first match. He was ready for his next achievement in an international match. And after successfully eying the new techniques he was sure that he could also win something in the international match too!
He discussed the same with his coach, and the coach started training him specifically to face and win the international match. It was his coach who told him about the next international match in Kazakhstan. It was the first time in his life that he was leaving the country.
While he was full of excitement, he was not oblivious to his responsibilities as he was presenting India in that competition. As he reached the boxing ring, a fear shook him. The huge Kazak wrestler was a formidable figure. He was every inch the way Sandeep though him to be- tough, burly, and wiry.
He seemed to be determined to fail all the techniques that he has learned so far. Enjoying being a punching bag, he was not even caring to defend himself. It was the first time that the opponent was using the same techniques that he has tried so far on others. Ultimately the Kazakhstan wrestler was able to defeat Sandeep quite effortlessly. He was feeling disheartened and was too ashamed to return to the country! At that very moment, he decided to get a medal in the next international match.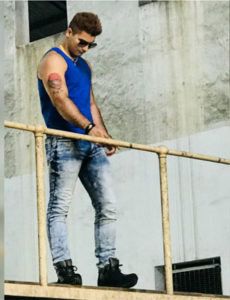 In 2010 he took part in another competition and was able to win a Gold medal- another milestone achievement for him. It was enough to strengthen his determination to win a medal in the international match.
In 2011 his coach told him to take part in another boxing competition in Armenia. He went there with full determination, and he was ready to face every challenge to win a medal. He owed a medal to India, and during the entire fight, this was the thing that kept him guiding. Blood, pain, fear, and the massive strength of the opponent didn't matter for him. The medal was his, and he had to claim it somehow! Even the opponent was surprised to see such a stubborn strength! He wasn't able to face it, wasn't prepared to prevail over it. In the end, Sandeep was able to claim the medal that he owed to his nation, his people!
His studies were going on as well as his boxing training. However, a tragedy struck during that time. In December 2011, he got heartbreaking news that his paternal aunty had burned herself! It was news that sapped him of his strength. Somehow he managed to leave for the village, and the things there were disheartening, and they got worse! Not only his paternal aunty was very serious, but also his uncle was also of the opinion that there is someone from the family who is involved in this incident. The uncle went to the police and lodges a complaint against the entire family, and before one can think of, police arrested all family members and put them in jail!
Every single person he loved was in prison, and it was his uncle who had sent them all behind bars. At one such disheartening moment, his sports spirit sprang up, and he realized that he could not solve anything this way. He didn't have the power to change things. As he wasn't acquainted with any influential person in the village and he was now an outsider. So, there is no way he could fight with his uncle.
 All his pleas to the police fell on deaf ears. So, all he can do was to allow the things to resolve, while carrying on life as before. He continued his boxing that not only helped him forget this painful situation but also offered him the determination. He kept on fighting and didn't allow the condition to affect his sports spirit. Another big chance came in 2017 with Super Boxing League. He went ahead and was chosen!
In that League, he was determined to win nothing less than the Gold medal. He tried his best techniques, and this time around, he had already sharpened his skills and techniques. He thought of his opponent as the tough challenges he was facing throughout his life, and that made him perform his best. Though at the starting the opponent proved to be too powerful for him to win over. But at the last, Nain managed to defeat him. The excellent performance and his polished fighting techniques earned him a Gold Medal in this competition.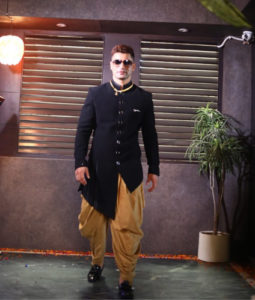 I am proud of you! Pooja Bhatt said, the famous Start and producer of India who owned the team! But that was not enough. She had discovered a hidden talent. Soon she contacted him for the modeling assignment! Sandeep couldn't believe himself! Without waiting a moment, he accepted the opportunity. It was the first time that he realized that he looked great, the muscular body sharp features and a determined face along with impressive body language. He was every inch a model!
Life was smiling again. Soon got the news that his family is out of Jail and many family matters are also settled now. He went to his village and also delivered this positive news that he had won the Gold Medal and has also become a model.
During that time, one of the directors' during one of the modeling assignments discovered his acting talent. They approached him for the audition that he gave, and soon he started singing too! The best thing was that he was singing in his dialect- Haryanvi! His Coach Uncle also encouraged him to prepare other aspirants and benefit them with his skills. So Sandeep opened his academy. However, he never intended to make it a means of income (he already was a productive and successful person. But to prepare others to achieve what he has achieved after such deep, tedious, and painful incidences!
Today he lives in Mumbai and owns a successful career and a fulfilling life! It shows the value of determination and courage and, most importantly, sports skills with winning two international medals and five national medals till the age of 27 years. He also has his Boxing academy run by his uncle in Haryana.
Contribute to Story Of Souls, which is an initiative where we invite people to share their stories with us. We want people to "write to heal." It is genuinely an Online Platform where you can share your real-life stories.