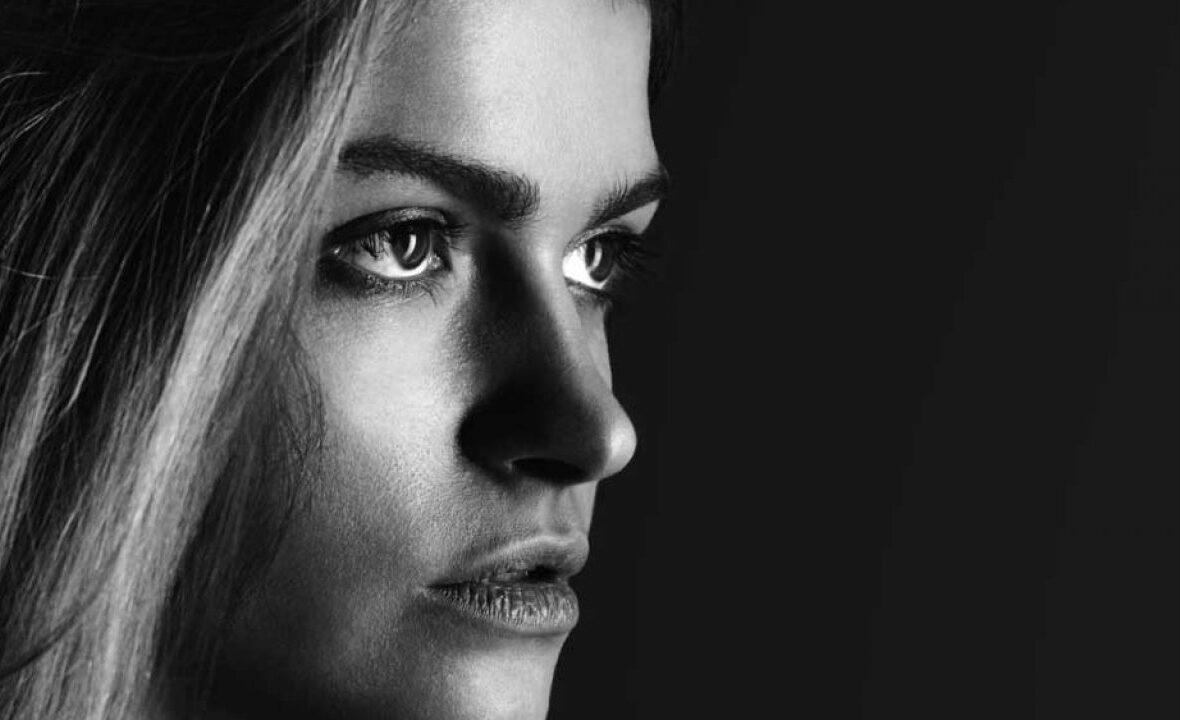 CONTINUATION OF OUR ULTIMATE HAPPINESS SERIES —
 (PART II)
She landed at the Delhi airport at around 4 a.m. The street lights were still on. The moment she stepped down the cool Indian breeze of early morning struck her face making her hair fall on her face. With one hand she pulled her hair back and the other she pulled her trolley bag. Though it had been ten years now that she had been living in London but her heart still lay in Delhi, where she had spent her life minus these ten years. To suit the occasion she wore a light pink embroidered Lucknowi kurta. The pink colour reflected on her fair complexion, making her look even more beautiful. She was 5'8″, which was considered tall for an average Indian girl. Sometimes her friends would mockingly call her 'khamba'. But with her jovial nature she would laugh around and say,"khamba bhi bare kaam ki cheese hai, apne Doberman see poocho", and they would burst into a shower of laughter. She had an excellent sense of humour. Her friends loved her company. She was a cynosure of her friends and any party would be incomplete without her. The girls missed her if she did not come but it was the boys who felt the most deprived if they could not find her at the party. She was the right balance of beauty and brain.
But deep down her, there was something which was consuming her. She had never shared it with anyone, not even her parents. Earlier she had been too afraid and now too ashamed to even think about it.

She came out of the airport. She had come alone this time as Rishi had some work and could not accompany her. And during this time of the year, around Diwali, she tried to visit her parents. But since the last five years, she had not stepped on the Indian soil. It was because her parents had come to visit her and then she had a bubbly daughter, Aiyra, and could not find time to come. This time she had promised herself that she would visit India, as she knew she was homesick, she was missing the hazy sky, the dogs and cattle roaming around to their hearts elation, people honking at each other followed by a verbal dispute. Oh! So much freedom …. optimum use of the right to freedom. And the most important of all, the excitement of meeting her parents. They were annoyed when she told them that she was coming alone. She had to pacify them that Aiyra had just been admitted to the school and she had made all arrangements for her and Rishi.
Her footsteps increased their pace as she couldn't wait to fall into her mother's embrace and be planted with kisses and hugs.
Suddenly she stopped with a jerk. She wanted to run away, not to come back to India ever. All those sweet memories vanished, as the magician vanishes the pigeon in the basket with a swing of his magic wand.
Her heart was now burning with rage, no, it was fear, no, hatred, no, helplessness…..she could not make out. The only thought was to get away, to escape. But all roads were blocked. She was standing face to face in front of Uncle Raj. He was around fiftyish, about twenty-five years older than her.
He smiled at seeing her, but she seemed frozen. He bent forward and touched her fingers holding the trolley. Like a lightning, she withdrew her hold of the trolley. He looked at her and then took the trolley.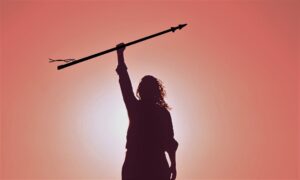 'You have grown into a beautiful woman. This pink kurta suits you'. She forcibly smiled, 'Why didn't ma and pa come'? 'Your father had slipped and fractured his leg, so your ma couldn't leave him alone. She requested me to receive her darling daughter and how could I turn down such a request, so I am here'. With the last two words, he looked at her from the corner of his eyes. She could sense his gaze on her. Like a baby, she wanted protection, desperately seeking to be with her parents.
Uncle Raj sat on the driving seat but instead of sitting next to him she opened the rear door and sat down. On the way Uncle did most of the talking, she kept her eyes fixed on the road. She was aware Uncle Raj was looking at her time and again from the rearview mirror.
Her mother was there at the gate. On hearing the car stop she ran and opened the door of the car before Pari could come out. She always called her her Pari, though all others called her Savi.
They hugged and held each other with moist eyes. Her mother kept planting kisses on her forehead and cheeks. Savi forgot all about Uncle Raj, who was observing all this with keen eyes. Then she heard her father's voice from inside, calling out to her aloud. She ran inside to meet him. When she came out into the drawing-room after about half an hour, she saw Uncle Raj sitting at ease sipping tea and watching TV. She got irritated on seeing him there. Telling her mom that she was tired and wanted rest, she escaped to her room.
At dinner, she came down fearing Uncle Raj's presence. But to her great relief, he had gone. They all sat down cuddled together and she did most of the talking, as her parents were eager to know all about her and more of Aiyra. Her mother kept interrupting her asking her more questions than she could answer. When she looked at her watch it was 4 a.m. She had not slept for the last two days. She went to her room called up Rishi and then went to sleep.
In the afternoon she felt as if a dark cloud was wondering around her and it got darker and darker till the time it got so dark that she was unable to see anything and felt lost in this world. With a startle, she woke up. Her eyes met Uncle Raj's eyes. He was standing right over her, gazing at her. She did not know for how long. Frightened on seeing him, she could not utter a word. He put his hand on hers,' Stay calm dear, no need to panic. I am still your same Uncle Raj'. He smiled and walked towards the door. Before shutting the door behind him he again looked at her smiling and then left.
The moment the door closed behind him she got up from the bed and screamed with her fists tight. Damn him, how dare he talk to her like this? How could she still endure this humiliation? What was she afraid of? He was again taking advantage of her silence. The silence of twenty years. She was a child then but now she was a woman and could take her stand. Then a second thought came, if her parents came to know about it they would die of remorse. And then Rishi and Aiyra. She was not alone now. If not about society, she had to think about her dear ones. She felt as if something was piercing her heart. Then a third thought came, she will keep a safe distance from him and avoid meeting him, it was only for a month and then she was gone, with no Uncle Raj in her life. This thought gave her a little solace.
As much she wanted to avoid him, she found him around her. One day he actually followed her to the kitchen and stood too close to her. It brought back the repulsive memories of childhood which she had tried to bury long ago.
It was when she might have been five or six when she was alone at home and Uncle Raj had come. He had asked her for a glass of water. Playfully running inside the kitchen she had poured the water from the bottle into the glass and turned around when the glass fell down as she bounced into Uncle Raj, who was standing behind her. He had picked her up and made her sit on the slab of the kitchen and touched her inappropriately. She was shocked and did not know what was going on and how to react. Then only the doorbell had rung. Shaken she pushed him aside and jumped down the slab and slipped. Unable to control herself she began crying. Her parents came rushing in along with Uncle Raj. Thinking that she had fallen and hurt herself they tried to console her. It was not the physical pain but her soul was hurt from inside. She could not express it but become more and more fearful of Uncle Raj, who time and again took advantage of it.
Now she was thirty. She was a working woman who successfully handled both her family as well as office. But what had happened to her now. It seemed she had lost all her confidence and turned into a meek woman who felt safer keeping quiet rather than speaking out. Her inner self was conflicting with her, for letting someone overpower her.
Uncle Raj's visits were quite frequent now. He had become bolder maybe because he had some celestial sense that Savi would keep quiet as she had in her childhood.
Early one morning, the doorbell rang. Savi who was feeling restless was already up and making tea for herself. She was startled by the sudden sound of the bell. Opening the door she nearly fell back when Aiyar jumped on her. Right outside the door stood Rishi. She hugged them as if they had met after centuries. She got so emotional on seeing them that Rishi had to confirm, 'Are you alright? Did something happen to you?' She controlled her unruly display of emotions.
That day for lunch she cooked all their favourite dishes from Rajma Chawal to Kadhai Paneer, Kheer and not to forget, Karele ki sabzi.
At around six in the evening when they all were sitting cosily in her father's room, Aiyra busy playing with her Nani, who could not have enough of her. The servant let Uncle Raj in, who on seeing Rishi halted for a moment but quickly regained his composure. He exchanged pleasantries with Rishi and then went straight to Aiyra and picked her up.
That was it! She could not digest the sight of Aiyra in his arms. She did not know what came over her, but in a flash of a second, she landed next to him and snatched Aiyra from his clutches. 'You dare not touch my daughter', with burning eyes and uncontrollable anger she yelled at him, pointing her finger right up to his nose. He stepped back, taken unaware. Everyone looked at her with inquisitive eyes. She was taking deep breaths by now as if heaving like a furnace. Her mother came to her side and put her hand on her shoulder. 'Pari, what happened? He is your uncle. He is only trying to shower love on Aiyra like me and your father'.
She freed herself from her mother's grip. 'No mother he is not like you. He is a demon in disguise. I will not let the same thing happen to my daughter. His love is lust'. Saying this she started sobbing,' Mother I have kept quiet for these twenty years. But now it is suffocating me'. Pointing towards him,' This Uncle had taken undue advantage of me in your absence. Earlier I was afraid, and then I thought of you people, now I thought why to speak now when I had not spoken earlier. And this gave him the courage to take further advantage of me. I was wrong throughout. If I had spoken earlier and confided in you I would not have undergone so much of turmoil. I cannot bear to see him anywhere around Aiyra'. She sank down into the chair, crying bitterly. Everyone was glued to the ground in a state of a shock. Her mother sat next to her unable to react. Her father sat gapped looking into thin air. It was only Rishi who knew what to do. He pulled Uncle Raj by his collar and dragged him to the door. 'You monster, better not show your face again to us'. He slammed the door on his face. Next, he called up his friend who was in the crime branch and told him the whole story so that Uncle Raj could be rightly punished and such a thing never happens again.
After about half an hour he entered back into the room where they all were sitting, still under a spell. He went straight to Savi and took her hands in his,'Savi look into my eyes. See how much I love you. Look at your mother and father, they can't live without you. It was not your fault. Forget about what has happened, you cannot change it. But teach Aiyra to be brave and speak out against injustice so that no one takes advantage of her'. Turning towards his mother and father in law he said,' so which movie do we see tonight?' 'Housefull 2', shouted Aiyra. All smiled and all was forgotten.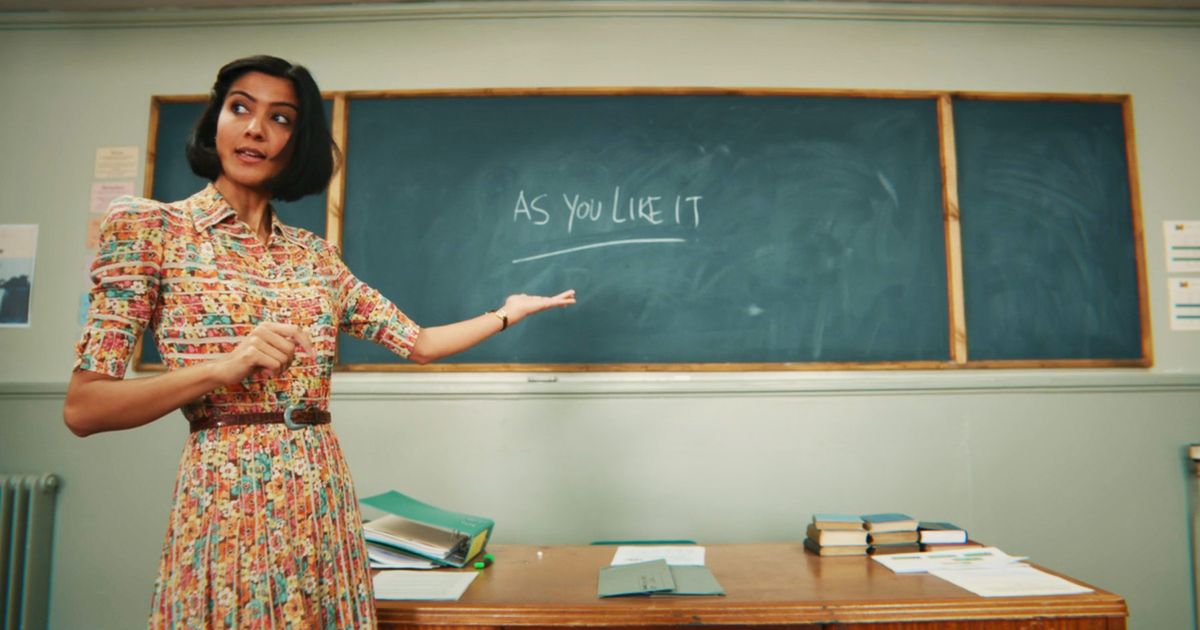 Our Storyteller: 
Neerja Marwah
Neerja holds a Master's Degree in English and has been teaching for around two decades in renowned schools of Delhi. Indeed, she has always cherished the dream of being a writer. This first book of short stories deals with women's power. The protagonists of her stories are women who have been subdued by the male society but in the end, emerge like a phoenix.
Contribute to Story Of Souls, which is an initiative where we invite people to share their stories with us. We want people to "write to heal." It is genuinely an Online Platform where you can share your real-life stories.
Follow Story of Souls on Facebook, for more updates.
Our Rating for this Story
Please follow and like us: