Mish Sen emerge stronger with Technology personal branding
"There is no recipe, and there is no one way to do things — there is only your way. And if you can recognize that in yourself and accept and appreciate that in others, you can make magic." – Ara Katz.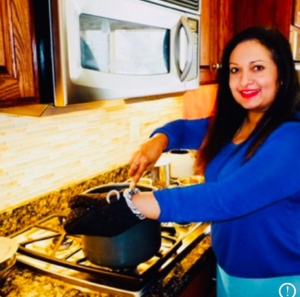 Friends, on the occasion of Women's Day, here's a magical story shared to us by our fabulous friend Mish Sen. Presenting her story for you.
Her Childhood
A girl from Kolkata with a "normal" upbringing and a sibling, with a great childhood and living life carefree. After completing schooling within a few years, married at a younger age and moved to the US. During her pregnancy, she used to attend a university with her baby too! Soon after the child's birth, she finished her degree also and started working. For her stipend, she had a teaching assistant job, 20 hours a week. It was tough to be away from the baby and miss some of his milestones as she has been busy with her studies. Indeed a strong-willed lady she is.
As she recalls" I know if I hadn't gone back to studies at that time, I wouldn't have a degree even now because it gets tougher and tougher to go back as you get caught up with life. I always take everything as a challenge in life! With my degree, I became a teacher and did well."
Her Struggles
Fast forward several years when she separated from her husband. It was one of the most difficult decisions, and no one she knew had a divorce or even considered it. Mish handled everything alone, the lawyers, the challenges, etc.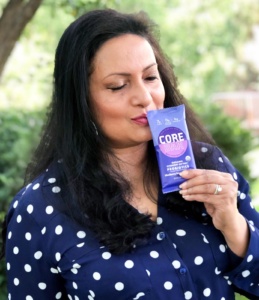 Without saying goes the fact that inflow of money is the concern when a need arises for an income source. Lawyer fees are very high in the US, and just my teaching job wasn't enough. A friend's husband advised her to start her own marketing communications company and do freelancing to earn a supplemental income.
She works for a few clients, which meant a full 40 hours of teaching and about 10- 15 hours of marketing communications consulting. Although she confesses she is physically tired but at the same time, mentally, she was charged! We can say she is passionately mad to prove her mettle.
She felt exciting to work as a consultant as it helps to discover the potential in her which was hidden. Helping companies further their bottom line with her help was very empowering! So from 2010 to 2014, she maintained her own business and ran an LLC. In her words "I consider it a very proud achievement."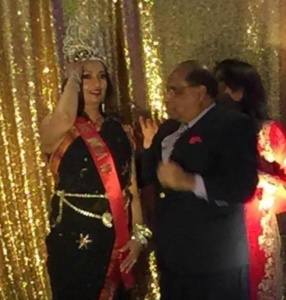 Turnaround
In 2014 a remarkable thing happened! One of her clients offered a position as a Content Marketing Manager in their B2B company. They did a lot of inbound marketing and needed someone who could lead their content marketing strategy. Although it was tough to leave teaching and the security it provided, she switched from teaching to a full-time corporate managerial job.
Her mom wasn't really happy about her decision! She was also afraid about the stability of a corporate job which could be terminated at the company's will! Being single now, she was afraid of taking a significant risk! But, her client believed in her talent and gave me the chance to prove herself.
And most importantly, Mish believed in herself! "I knew I had the skills to learn and master, but I knew I must do this! Life was presenting a great opportunity, and I couldn't let fear hold me back!"
New Challenges

Once she joined her new position, here again, a unique challenge presented itself. She was the only female manager, and she has to work extremely hard to prove herself! She learns a lot about digital marketing, such as SEO and email marketing, lead generation through webinars, inbound marketing, web content, social media, trade shows, and more. Working with sales, compliance, engineering to create lead-generating content.
Around the time she joined the company, a good friend told her to start seeing men. She was not very interested because you hear so many horror stories about dating. She said her brother had found his life partner in a particular dating site dedicated to Indians, and Mish should create a profile. She did it with a lot of trepidation and didn't enjoy answering messages, etc. It felt like another job! After a couple of months of that decision, she closed the account only that moment she saw a lovely message from someone. Her heartfelt that this is a decent human being, so she answered, and then that's it! The rest is history!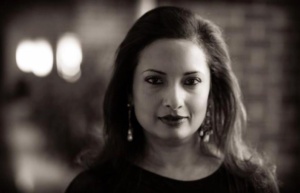 About my husband and me
They connected so well and later found out, both had many family connections. The couple got married next year! And this is seven years ago! He had proposed on Valentine's Day, 2014. He's certainly a gift from God! Later, Mish got several messages from women asking her how she handles and manages so much.
She was a bit surprised that people were asking me for guidance on such matters. She realized many women were stuck in their lives and didn't have the confidence to believe in themselves in figuring out their marriage. Whether they should pursue their hobbies deeply or take up a skill they always wanted to learn, the women didn't have the confidence to believe in themselves. 
All about the challenges of life
But in her life, challenges were not over! Her hubby and she lived separately for two years (2014-2016) after marriage as their jobs were in separate cities. They flew back and forth, and although it was always like a fresh date each time they met. "It was expensive flying back and forth, and so hard to leave him and come back to my city."
In 2016, she gave up her job and moved to where her husband lived and started her new life with him. It was great! she was so happy to live life from day to day with her best friend! But now, the challenge was to start her career from scratch in a new city. She decided that consulting was the best route, and she was right! So from 2016- March 2020, she has been consulting in various digital marketing capacities.
My food page
In 2020, when the pandemic hit, she took up another challenge. she started the uphill but delightful climb to build her food page on Instagram. She wishes to start blogging for a couple of years but never got around to, it while working full time. Now is the time, and she seized it completely! Her husband encouraged her. She works even more than she used to work in her full-time job. Often working seven days a week and for10 to12 hours to understand the Instagram platform, learn how to create engaging content, and much, much more. But it has been all worth it!
Today, she has a delightful community who love the healthy Indian food she brings to her platter and has a lot of fun! @eatswithmish is one of the best decisions she has ever made! In less than one-year, @eatswithmish has a community of almost 27k! Wahoo… this is such a  huge reach, she managed. The opportunity to represent, promote, and encourage Indian cooking in a foreign land is tremendous. Moreover, she loves connecting to the people from her motherland through her Insta page.
Message for all the lovely women
Women today need to be encouraged and empowered. They should make the best use of the talent they have within themselves. With the help of technology, it has become easy to market yourself and your skills and increase your network and interact with people. The central premise is that you have to love people and want to help people. The rest follows because people respond to genuine care and value. She has immense satisfaction from learning that my recipes help women not be afraid of the kitchen. It also helps them not go for compliments and look at cooking as a taste adventure and not a chore.
She also loves to help people with their dietary needs and present recipes according to such requests- like maybe gluten-free, or paneer recipes, or dairy-free recipes, etc. I look at the requests and present recipes so that each category is addressed. People often write to her DMs and thank me for this!
Start Today
From my personal life experiences, I consider it essential for women to be financially independent and self-sufficient, with circumstances possibly changing at every point in time. It is essential for women to build an identity of their own and to believe in themselves! We all have the undiscovered talent and potential in us; we need to develop them without being afraid or thinking of what other people will say!
Her digital marketing experience and teaching experience have helped in building a portal. She involve herself in every bit of the activity, right from copywriting, input towards website development, email marketing, recipe content, and curation, video content, photography, and design. "The lockdown gave us all the time to do new things and reflect on ourselves, forwhich we may not have had the time to do before. If you didn't get started with something you've always wanted to explore during the lockdown, it doesn't matter. Start today!"
My Cookbook
"Right now, I am working on publishing my Cookbook as well. I cannot wait for the day when I will unveil this to the rest of the world! This Cookbook will help all beginner cooks ( or any cook) create dishes using simple ingredients and easy steps."
"Sometimes, when women say they don't have time for themselves, I sit down and wonder, why is that the case. Have we forgotten to work on ourselves, our accomplishments, our goals, our dreams, and our potential, which will, in the end, benefit the family as well? It is just not for the money, but it helps one build one's confidence." well said Mish
Go for your passion
Mish always say to women, "Love yourself too and do things just for yourselves! Sometimes, you'll be surprised how proud your kids will be of you and might even get involved with your passion. Right now, my daughter and I both have Instagram pages, and we bounce ideas off one another and help each other. It's a lot of fun!" Indeed a great advice.
We have advanced with technology and are moving towards becoming a progressive country. Hence the ability to empower women should also be encouraged. It is essential to follow and do something you are passionate about. Whenever you dive deep into something you enjoy, it stops being a chore or just a job. It becomes your passion! It energizes you!. So go on, daydream, and then wake up and take action. Face challenges bravely and take them up with a smile on your face. Most wise words to remember.
Most importantly, never say never and don't give up. You can do it!
With these beautiful words from our friend Mish sen, wishing each of you a happy & blessed Women's Day! Believe in Yourself!
Signing off with love,
from Storyofsouls.com 🙂
P.S. Connect with Mish & her wonderful work @eatswithmish
Contribute to Story Of Souls, an initiative where we invite people to share their stories with us. We want people to "write to heal." It is genuinely an Online Platform where you can share your real-life stories.