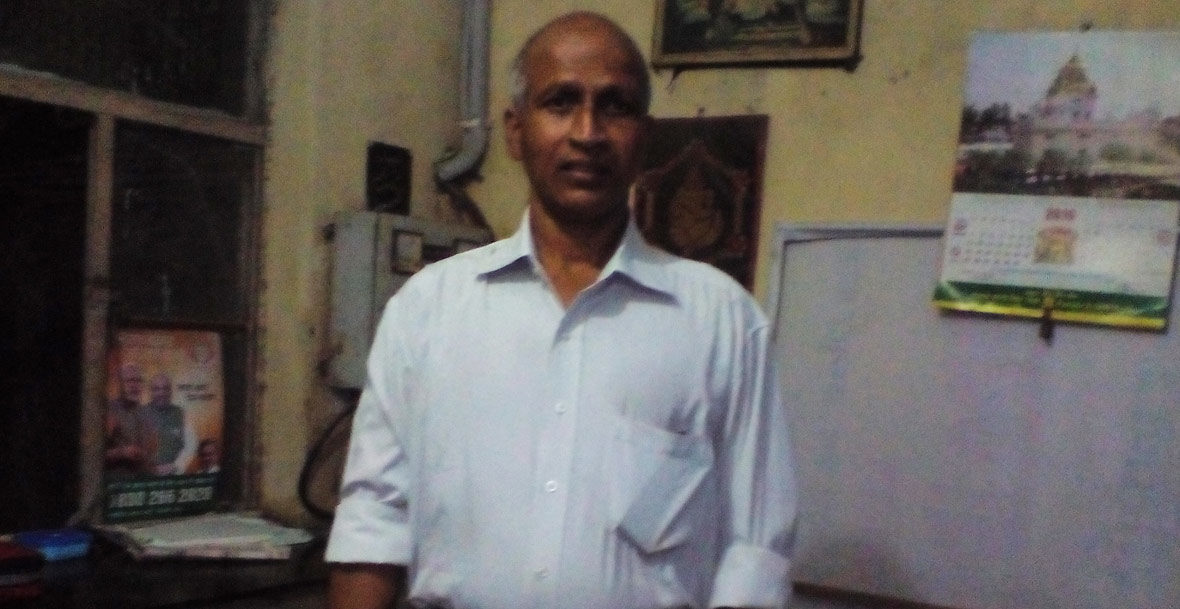 It is the story of a man who is not as great personality as Virat Kohli or Salman Khan or Modi. Also, it is not a story of fame and fortune. But, in many ways, it is a reflection of the million people who are leading a marginal life. From these ordinary people, there are a considerable number of people for whom poverty is a life-long battle. It is the story of roller coaster life of an ambitious scriptwriter Harpal Singh who has learned many hard lessons because of poverty.
Harpal Singh is yet another common man whose uncommon story will make you think about a lot of habits changing processes, "The Unending 'Poverty."
When Harpal was a young man of twenty-two, he came to Delhi with high hopes of becoming a script-writer. He wrote scripts in Hindi and used to rehearse with his friends on the footpath in Connaught Place. He had written, and performed in many plays at the Shri Ram center for performing arts. And was enjoying his work quite a lot. However, this did not happen for long as loving a job doesn't mean good money. And when money is vital to meet ends, this passion and hobbies cannot sustain for long. Like many others, he was not able to earn enough to keep up with the challenges city life confronts. Unfortunately, after a few months, he took a harsh decision and returned to his village in Kanpur.
The moment he reached his hometown, his parents married him to a seventeen-year-old girl. Indeed this was good news, but at that moment, he was not ready to take up the burden of marriage. But no one took him seriously, and the pressure of earning shoot-up many folds and his hopes of pursuing his dream to become a great script-writer got crushed to pieces.
Much reluctantly did a short course and got temporarily employment as a technician. The work did not interest him at all, but leading sustainable life became his focus. On the other hand, the enthusiasm and fascination that flowed through his veins when he was working as a theatre artist suddenly died down. And the city of Delhi, which was still new to him, appeared unusually dull and grey.
Frustrated, he went back to his village after working as a technician for a few months. Allured by the prospect of earning quick money, he started trafficking of alcohol. Police apprehended him and sent him to jail several times. As he rotted behind bars, his family, too, sharing a similar fate were experiencing an acute financial crisis. It forced his wife and children to look for work to overcome their dire straits. Things became tougher by the series of the wrong decision he had been taking. And lack of determination and not exceeding to the fact that he can do both write and can be a technician too at the same time!
One day fed up beyond measure with the present life, he decided to walk away from the alcohol trafficking business, thus determining to lead a righteous and honest life. The abysmal condition, which deprived his children of school education moved him. And children were deprived of all joys that childhood offers working as laborers in a small granary.
He shifted to Delhi once again with his family, in the hope of a good job. After several refusals and dejections, he finally got the job of a guard. He is in this profession for the last twenty-five years in the Vasundhara Enclave area of New Delhi.
This state of stability did not happen for long, and due to the anxiety for a better future of kids, He started drinking heavily and before he could even realize in which bottomless pit he has rolled into. His so far maintained life began to collapse. His financial state deteriorated as he got expelled from his job, and his wife has to work as a house-maid.
Again he fought for the comeback and understood another lesson that being anxious about the future is not going to help but working towards it indeed will. He has resorted to yoga, which gradually enabled him to become calmer, composed, and a real person. With these qualities, he made a comeback to his normal state again by facilitating his effort to quit his addiction. He won back his job by becoming regular in his duties and swore to himself that he would keep his will-power on the stronger side. His dream now is to see his three children living their dreams.
Poverty has been an issue for our nation since time without beginning it seems. And even after seventy years of independence, there is still a long way to cover the improvement. A large section of our population is still under the below poverty line with no roof on their heads. And two meals a day being a tenacious struggle numbing all their dreams and aspirations. Street vendors, urchins, house-maids, rickshaw, and e-rickshaw drivers possess a fading glint in their eyes. They convey a strong message that their hopes have reached their limits.
Those born in affluent classes, even though see the apparent reality in front still so preoccupied with their image, appearance, and meaningless pleasures, they have become blind to the plight of their countrymen, with eyes open as wide as two banks of a river. The smell of their under-arms, the gaps between their teeth, curves, and muscles is what matters the most and is considered to be one's topmost priority rather than pondering on the question of elevating millions living in dire states of misery and helplessness.
Our Rating for this Story
Please follow and like us: