Life, they say, is unpredictable, especially if you are in the forces where each day is an ongoing battle between life and death. One day you are celebrating life with your friends and family, and the next day you are at the battlefield looking at end bravely in the eye.
It is the story of one such soldier who got the chance to celebrate life right before he sacrificed himself for his motherland.
We recently celebrated the Kargil Vijay Divas on 26 July 2019. On the same day, twenty years ago, India fought the legendary battle at Kargil and registered a victory against Pakistan. But this victory was not easy. It has marks of countless sacrifices of our soldiers who laid down their lives to protect us.
This story is from the time when the Indian army was in war at Kargil. The troop stationed near to the expected strike points. The troop stays prepared for the war anytime. During this time, there was one such soldier, a young lad of 24, who, very fearfully, asked his senior commanders for leave as his wedding was after eight days. He broke down in front of his seniors due to stress and fear. His senior listened to him quietly and asked him to leave and wait for his instructions. Later, the same officer called him to inform him that they have sanctioned his leave. But on one condition that he would have to report to duty right after the wedding.
On his journey back home, the young soldier was experiencing a sort of mental turmoil. He knew that he would have to report back to duty right after his wedding, and because of the ongoing war, it is unclear whether he would survive or not. He thought that by doing that he was ruining the life of his fiancé.
The young soldier was grappling with a lot of dilemma and uncertainty. On the one hand, if he canceled the marriage, the girl would go through a heartbreak, and on the other, if he accepts it, and is unable to make it alive from the war, her life would be miserable.
When he reached the village, he could see happy faces all around him. There was no delight of his parents that their son is finally tying the knot. And his in-laws were happy that their daughter is marrying a soldier. He earned their respect by being in the army. He didn't have the heart to refuse.
Finally, the marriage happened. On his first night, he spoke to his wife about his job and the uncertainty ahead. 'I am not the only person who has the duty of serving the country. You and my family are too on that duty. Since I will be reporting back to the army base the very next day, you will have to shoulder the responsibility of being the daughter-in-law and a son to my family. I may or may not return and know this all is tough, but this is the truth of a soldier. I have accepted this, and I want you to accept this without any grudges. Maybe you have married me because of some other reason. You need to find your purpose in life rather than waiting for me all the time'.
That night was passionate. They both fell madly and deeply in love with each other. That night would remain etched in their memories forever because that was the first and the last time that the boy truly lived.
The next day when he left for his duty, he left a letter for his wife and asked her to continue filling this letter with her words.
After four days, his colleagues found him dead, shot in the chest by the enemy. His face looked so young and so lifeless; it was difficult to imagine that he was the same young chap who drank from the cup of life just a few days ago.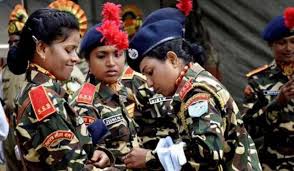 As the war ended, and India won, the boy's senior and his friends went to the village to meet his widow. They saluted her courage and asked her to live her husband's dream. They took care of all her expenses, and that girl later became an officer in the Indian Army. She still has that letter with her, along with the countless memories of her first and last love. He still lives in her. The love that they once shared still exists, and it keeps her going. They both are united in their love and dedication to their country. His physical body is no more, but his soul still lives in her.
This Independence Day, the entire country would be drenched in the colors of patriotism. And she will be in her uniform, fulfilling the vow she once made to her husband.
Contribute to Story Of Souls, which is an initiative where we invite people to share their stories with us. We want people to "write to heal." It is genuinely an Online Platform where you can share your real-life stories.