"Life is good," says Wasim, who owns fifteen donkeys. The smile on his face confirms that the beasts of burden aren't a burden for him anymore. It is the refreshing story that proves that with creativity and the right spirit, it is possible to help the beasts without upsetting the men. So let us begin this story of how Pooja and co-partner Rishabh market donkey milk soap and make life better for donkey owners like Waseem as well as the donkeys!
Pooja Kaul, who is a postgraduate in social innovations and entrepreneurship from the Tata Institute of Social Sciences (TISS) School of Rural Management in Tuljapur, Osmanabad district of Maharashtra, is the flag bearer of the revolution to turn a liability into an asset.
With her start-up, Organiko: Beautifying Life, founded in 2017, Pooja Kaul and her co-partner, Rishabh Yash Tomar, have not only unraveled a new face of the dairy industry but have provided a stable source of income to the families that own donkeys.
Donkey Milk
To galvanize the rural society, Kaul and her team collect donkey milk from Wasim, who lives in Dasna, situated 11 kilometers from Ghaziabad. Then they transport the milk to their production unit-cum-office at Loni and produce Organiko's branded donkey soap.
Donkey milk is a great product that contains various beneficial nutrients. Because of this, it has anti-aging properties, moisturizes the skin, fights skin ailments like acne, eczema, psoriasis, and protects against bacterial infections.
The purely organic soap is available at online and offline stores in two variants – Donkey Milk Natural Ingredients soap and Donkey Milk Charcoal and Honey soap. Since the packing of each soap cake is made of areca nut leaves from Chennai, it looks appealing.
Since her college days, Pooja had been intrigued by the dairy sector. However, the seeds for her start-up were sowed in 2016 when the duo undertook a pilot study testing the practicality of flagging off a donkey dairy business in Solapur, Maharashtra. The seeds turned into a plant and soon was born – Organiko!
Organiko – The Journey Ahead
As a part of the study, a baseline survey revealed that donkey owners belonged to unscheduled nomadic communities and managed to make their ends meet, surviving in poverty and illiteracy. Because of poverty, they would drudge with their donkeys at construction sites or brick kilns for 12 to 14 hours every day, earning only small wages of Rs. 150 to Rs. 300. Since they were nomads, they didn't have a permanent settlement, as a result of which their children were rendered illiterate. It forced them to do what their parents had been doing, thus strangling them in the vicious cycle.
Humans were not the only victims, but the animals paid hefty prices too. Due to the seasonal nature of work, donkeys would be abandoned or set to roam around when work was scarce. It resulted in injury or death from road accidents or bites from stray dogs. They were even branded by their owners for easy identification when work was available once again.
The Economics
The company milks the donkeys on alternative days with each milking measuring 150 to 300 mL. It ensures enough nutrients for baby donkeys during their initials days after birth. It is a win-win situation for both of them and makes them stand apart as compassionate entrepreneurs.
Every liter of donkey milk sells for 2000 bucks, and the team pays Rs. 2000 to the families on the spot. However, convincing the nomads into an agreement was quite a task. With the superstitions digging its claws deep within, the owners were reluctant not to allow their donkeys for the cause. Apart from that, they also feared that black magic would kill the donkeys.
But with a firm motive in mind, Pooja and Rishabh weren't giving up so quickly. They continuously sat with the donkey owners for days, trying to make them understand the blooming success of the industry and the potential uses of donkey milk. Victory did knock their door, and the donkey owners agreed.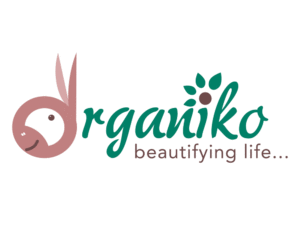 During the initial stage of the project, under the guidance of TISS's Professor Neelam Yadava, they manufactured 300 luxury soaps priced at Rs. 499 each, and within two months, they sold all the soaps. "When something like this happens, it is pretty much a validation that the idea is right. After that, we started Organiko with pocket money of Rs. 28,000 and used online platforms to sell our products," she says.
Accolades
Being the first start-up of its kind, Organiko has caught the attention of people all over the globe, spanning Nigeria, Zimbabwe and the US. The ground-breaking idea has won them a gamut of accolades. The start-up was declared the winner of Iprenuer 2017 by TISS Mumbai for their pilot study. They bagged the Atal Incubation Centre's award, called WomenPreneur 2018. They were the winners at Start-up Conclave 2018 by E-Cell VNIT, Nagpur, and MantraPreneur by Flame University, Pune. Lately, Organiko was first runner-up at the Social Business Champ 2018 finale held as part of Social Business Day 2018 at the Infosys, Bengaluru. The products of Organiko are beginning to catch the attention of buyers. The donkey milk natural soaps made their presence at the Women of India National Organic Festival 2018, held at New Delhi. Organiko is also gearing up to launch an anti-aging face wash and cream.
The Future
With an urge to stand out in the family of media persons, Pooja resigned from a government job with Rajasthan Livelihood Mission on her first day at work and went on to follow her dream of working in the social sector. However, the journey was not comfortable. A young woman in her 20s with no back-up plan, doubt and perplexity surrounded her. The gender roles were rigid, and choosing a different path brought with it nothing but uncertainty and risk. Even after beginning with her start-up, she was the victim of eve-teasing and name-calling. She would go in person at 5 AM to fetch donkey milk.
Organiko has to date sold 1000 beauty products and is rapidly expanding its consumer base. They are currently working with 12 donkey owners.
Pooja and her team have a beautiful dream to lift the local community. Her inspiring story is an epic blend of creativity and social welfare. It personifies the fact that liability can turn into an asset; all you need to do is use the right resources and direct your energy in the right direction!