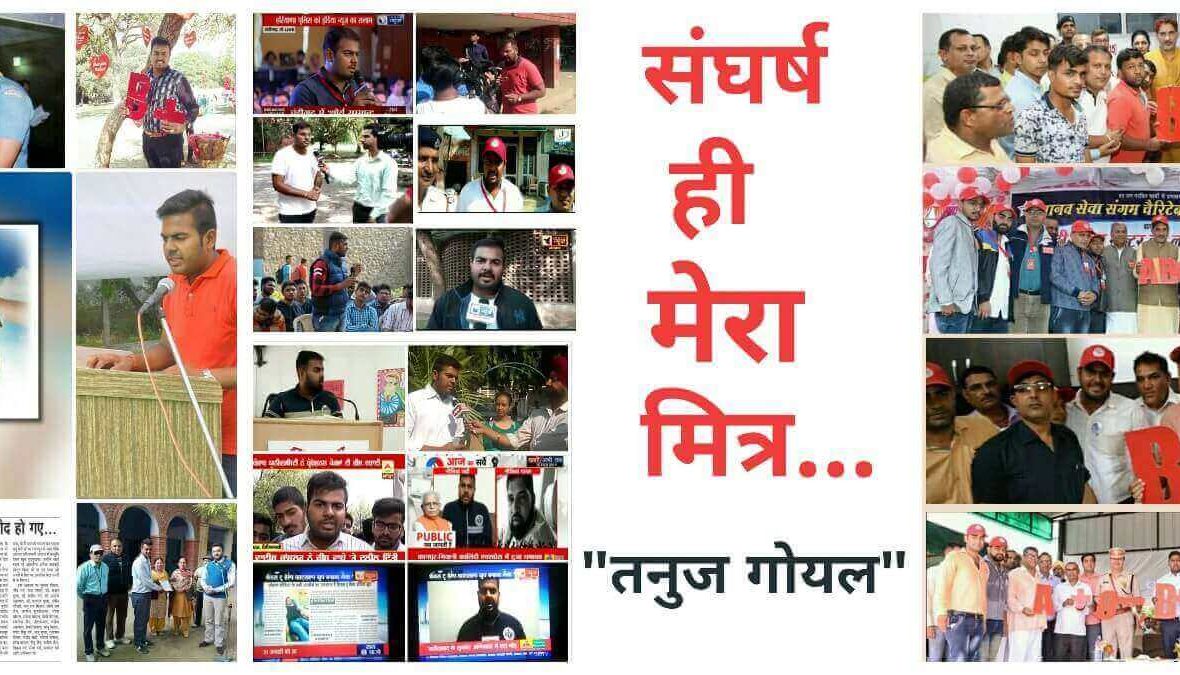 Story of Tanuj Goyal- 23-Year Old Change-Maker, Famous As Blood-Man, An IAS Aspirant Wants To Serve The Society As a Dedicated Public Servant
We have heard that serving humanity is the greatest form of service. However, in an age of performative social activism, only a handful of us engage in the betterment of society.

Teenage is that transitional phase in which teenagers are often undecided on their life's choices. Yet, there are some highly mindful individuals who have already zeroed down on a goal. This story is one of a kind, of one such individual who is willful to serve humanity with the priceless gift of life. In times of feeding on social media validation, this young man is creating a massive network of blood donors and saving invaluable lives!
Coming all the way from the north Indian state of Haryana is the life story of 23-year old Tanuj Goyal. Born and raised in a small town of Haryana, Tohana, Tanuj was always determined to work in the sphere of social service. When kids his age were engrossed in fun and play, he had already set his heart on working for his country.
Tanuj's father Sat Bhushan Goyal, a journalist by profession is an active blood donor himself. He has donated blood 98 times! Father's distinguished act cast a lasting impression on him and Tanuj was keen on doing his bit as well. However, he also knew that he alone would be as insignificant as a drop in an ocean. To make his effort count, he had to galvanize the masses in supporting him in his mission.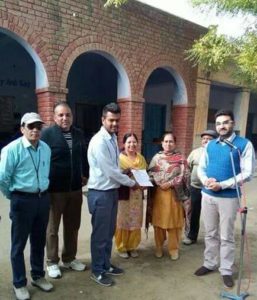 Deeply impacted by the fragility of life, Tanuj was moved to the core when he learned of people succumbing to illnesses because of lack of blood. He would even get calls from people asking for fresh blood. At that time, there were regional organizations working for blood donation, however, not much was known about emergency blood donations. Hence, Tanuj spun a plan and thought to do something that was never done before. On 15 July 2015, at the age of 17 and a half, Tanuj founded the organisation, Friends 2 Help – a country-wide network of blood donors. The sole purpose of the organisation was to provide blood to cater to the urgent need for blood. What started as a local WhatsApp group with friends now snowballed into a large group of lifesavers. Within a short span of time, the organisation had crossed domestic borders and reached the neighbouring states as well.
Talking about the working of his organization, Tanuj says that 'Friends 2 Help' is a network of blood donors and blood donees in India and neighbouring countries. With efficient coordinators stationed in every state and a well-established arrangement, the donee's call for blood is fulfilled within minutes. Over the course of 5 years,

Friends 2 Help organisation has already donated 1.25 Lacs units of blood. Eminent personalities like Bollywood celebrity-turned-politician Kirron Kher, Sardar Paramveer Singh (Former Agriculture Minister), Prof. Bhim Singh (Chief Pattron, Jammu And Kashmir National Panthers Party), R. C. Sethi (Retd. I.G. Punjab Police),Manoj K. Channan (Former Lieutenant Colonel), I.P.S. Shashank Aanand etc. have also contacted Friends 2 Help for blood donations. Widely known as the Blood Man, Tanuj himself is a 20-time blood donor in times of an emergency.
Having been cognizant of the existing class disparity in the Indian society since a tender age, Tanuj believes that one can only bring a change in the system by being a part of the system itself. Hence, Tanuj is an IAS Aspirant and dreams of becoming a Public Servant one day. By following his dream of becoming an IAS, Tanuj also expresses his desire to spread awareness about Fundamental Duties. According to him, the masses are aware of their Fundamental Rights but not so much about the former. The young visionary is currently pursuing LL.B. from NM Law PG College, Hanumangarh MGSU, Bikaner, Rajasthan.
Story of Tanuj Goyal: Awards and Recognition: 

Tanuj's honourable deeds have brought him recognition from far and wide. In 2019, Tanuj was awarded the 'Roll of Honour' for his work in blood donation by his alma mater Panjab University. The Department of Elections, Haryana appointed Tanuj as the 'District Sweep Brand Ambassador 2019' of Fatehabad District when they learned about the work he was doing. iCONGO in partnership with the United Nations facilitated Tanuj with 'The Campus Connect – Rex Karamveer Global Young Leaders Fellowship & Karamveer Chakra Award 2019' at IIT Delhi. With an abundance of certificates of appreciation, letters and honours, Tanuj's work has won him a gamut of appreciation and accolades from all across the country.
Sharing his journey so far, Tanuj recalls an experience which gave a new life to a police officer. On June 15 2020, Munshi Sitaram, posted at a police station in Ratia, was injured when the caretakers of the field were brought to the police station with an illegal skimmer gun in a police Balero. When the guards got down from the car, the gun, which was filled with gun-powder, suddenly went off on his feet and injured Sitaram. He was then admitted to Sapra Hospital, Hisar. Mohit Kumar, son of SHO's driver Mahinder Singh posted at Ratia police station, requested Tanuj to arrange for AB+ blood. Tanuj immediately got in touch with Friends 2 Help and floated the urgent requirement on other social media accounts as well. With the kind help of Hisar's Sumit Aggarwal, Sitaram breathed a new life.
Along with being on his toes for donating blood, Tanuj can also be spotted at various events and gatherings. A number of government departments invited Tanuj has to deliver motivational talks, inspire the youth and share valuable learnings from his enriching journey.
Tanuj's understanding of the various issues prevailing in Indian society can be gauged by his profound poetry. Using the power of a pen to the fullest, Tanuj weaves reality into his poems. His recent compilation on Indian labourers raises some pressing questions on the impact of the current Lockdown on daily wage labourers. An ardent follower of Swami Vivekananda, Tanuj's team had led a campaign against road safety. Joining hands with Haryana Police, the team gave flowers and helped the defaulters understand the importance of abiding by traffic rules.
Inspiring the surroundings: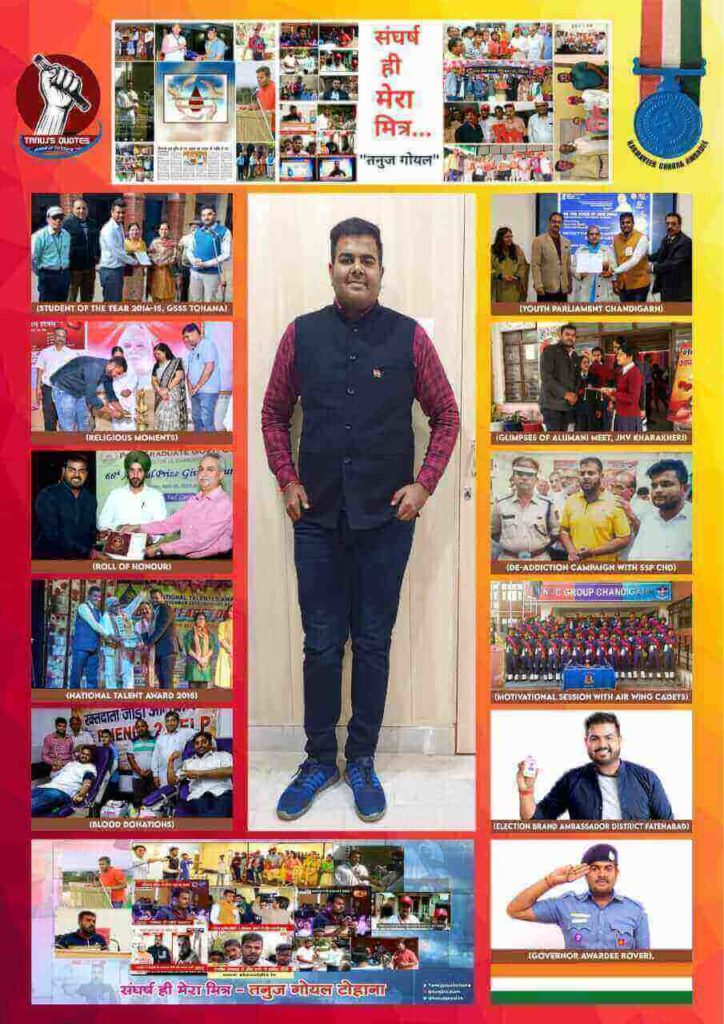 Being extremely grateful to his father for being a driving force of his son's noble acts, Tanuj also draws inspiration from a range of people. These include Tanuj's Best friends:-Haneesh Saini, Saurav Sharma & Ashish Kaushik; Scout Master Balwan Singh Chauhan & State Secretary, Scouts & Guides, Haryana, L S Verma who had conferred him with the State's Best Rover Award; State Liaison Officer, NSS Chandigarh, Bikram Singh Rana; Indian Air Force Captain M R Pandya; IAS Ajit Balaji Joshi, IAS J. K. Abhir & Dr. Shiv Sachdeva (Tohana Ratan) and many more eminent personalities.
In the current times, we are grappled with life-threatening circumstances and any sort of positivity is the energy that keeps us going. In this quest, the work being done by Friends 2 Help is the silver lining we are in search of. Tanuj is a leader with wisdom stretching far into India's future. With the purpose to serve humanity, Tanuj is on a mission to spread awareness of human welfare. Tanuj's story is worth emulating by today's youth as working for the betterment of our people is the ultimate goal of human existence.
Our Storyteller: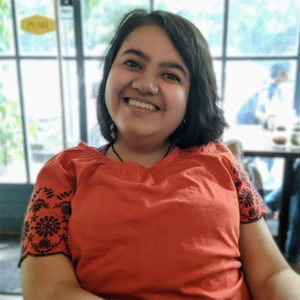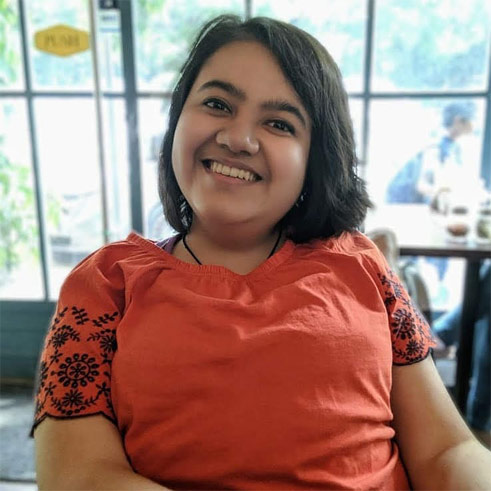 Kavya Mukhija is a student of Psychology, a writer, a calligraphy artist, and a creative content creator. She loves travelling and exploring new places. Always dressed with a smile, she considers spreading happiness a good deed. Last and least, she is a woman with a 'special ability' who believes that more than the 'special ability,' it is the negative perception towards 'disability', which is disabling. Reach her at: Kavya Mukhija.
Contribute to Story Of Souls, which is an initiative where we invite people to share their stories with us. We want people to "write to heal." It is genuinely an Online Platform where you can share your real-life stories.
Please follow and like us:
Our Rating for this Story