Bhawna Khanna Studio Design architect story is gonna make an impact in your life.
Trust The Process
Bhawna Khanna Studio Design architect story is gonna make an impact in your life. It is widely believed that what is meant to be, indeed finds you. This story travels all the way from the national capital of New Delhi to reinstill our belief in the fact that one should always trust the process. An inspiring story of Architect Bhawana Khanna
Tryst With Architecture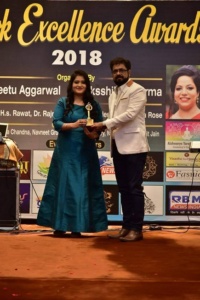 Bhawna was 8 when tall, scaling buildings fascinated her and she spent hours marvelling at their magnificence. She was curious to know how these took form and wanted to learn the art of constructing flawless buildings! As insignificant as it may sound, it was the sowing of a dream that took shape later in her life.
At an age when most children are engrossed in reading fairy tales, Bhawna had made up her
mind to pursue architecture. Her toys were buildings that she was eagerly waiting to design in years to come!
Moving Forward: One Step At A Time
With no prior knowledge or connections, Bhawna set off to secure admission in one of the top colleges outside Delhi. Solely on the basis of merit, Bhawna got in. However, as her college
classes began in full swing, her mother's health started declining. As a result, Bhawna
prioritized her priorities and decided to stay in Delhi and study.
The School Of Life
However, the real challenge had not even begun yet. It surfaced when Bhawna secured admission in a college in Faridabad 60 kilometres from her house and spent almost 6 hours commuting each day. Nevertheless, she was determined to witness the dreams that she had seen with closed eyes take shape in front of her. She did not have any car she had commuted in public transport to meet her daily needs.
At this moment, it felt as if instead of Bhawna's dreams, it was her struggles that had begun becoming real. To add to all that Bhawna was undergoing, the world slipped into recession. As a result of this, college undergraduates were being offered much less than the office boys. Bhawna was riding on an emotional roller coaster. However, she was happy that she at least had a direction. Hence, although her pace had plummeted, she was still determined to reach her destination.
The Big Break
Finally, Bhawna's break came dressed as midnight thought. At this point, she decided to
start her own studio by the name of
Studio Astrid India
. Upon sharing her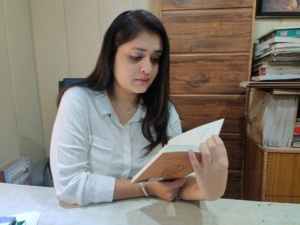 dream with her parents, she did not receive the support as they had fear of rejection and she did not have experience and money. Nevertheless, she set off. With no experience but immense will power, Bhawna knew that it would be super hard. However, she also knew that it was always meant to be. With faith in herself and her God, Bhawna plodded ahead.
Through Rebukes And Confidence
Throughout her journey, rebukes spat her way remained constant. From apprehensions from her friends to relatives labelling her as an amateur and young-blood shouting, Bhawna had seen it all.
Bhawna consolidated all her savings. She delivered lectures at prestigious design institutes to fetch money to install her Astrid studio design. Being the strong-headed woman that she is, Bhawna did not take a single penny from her parents! What started from a single bookshelf, had now transformed into a fully functional studio design. Bhawana says that every assignment is vital and she carries it with complete dedication. Be it installing a small book-shelf or to have an entire studio or space crafted till perfection.
Dream Comes True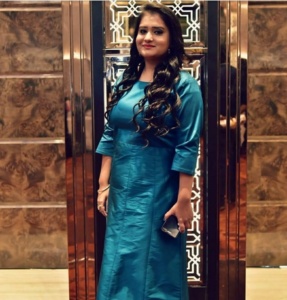 Today, Bhawna is a professional architect. She is the one who is an architect of her journey too! Believing that one must return to nature what one gets from it, Bhawna is extending care to the underprivileged. Out of whatever she earns, Bhawna donates a 10% share to a school for the blind and other 10% in feeding stray dogs.
While we all struggle to make ends meet, Bhawna has shown us that where there is a will there's is always the way! Bhawna's journey is a story of courage, resilience, and determination while it is also dotted with numerous traits that are truly worth emulating.
Today Bhawna is a young entrepreneur who grabbed an entrepreneur award for her determination and leading an example of success by her actions. From 1 man army to managing a team of 10 people in her firm. She is paving the path for success each day.
Our Storyteller: Kavya Mukhija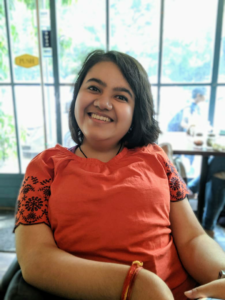 Kavya Mukhija is a student of Psychology, a writer, a calligraphy artist, and also a creative content creator. She loves travelling and exploring new places. Always dressed with a smile, she
considers spreading happiness a good deed. Last and least, she is a woman with a disability
who believes that more than the "disability", it is the negative perception towards 'disability',
Contribute
to Story Of Souls, which is an initiative for the common man. Here we invite people to share their stories with us. People come to us and say that as we write we are able to introspect and HEAL. "Write to heal" It is genuinely an Online Platform where you can share your real-life stories. You can also visit our
Youtube channel
to gain more information.