The story of a Hard-working, Laborious, Multi-talented
Dedicated Ex-navy Officer…
Bhaskar Shukla is an ex Indian Navy officer of the Marcos (Marine Commandos) Cadre. Being an unstoppable personality while being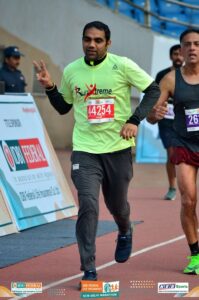 gifted with the phenomenal traits of high thinking and simple living, it is with much pride & honour that today he truly stands out in the crowd of all ambitious men…
Apart from being a Navy officer, Lt. Bhaskar is a writer, poet, security officer, Philanthropist, spiritual healer, a motivational speaker, a physical trainer, triathlete and a diet consultant.
Born in a rich family in Amritsar and brought up in Delhi since he was 3 years, this man has justified each year of his life in a most magnanimous way. Since childhood, Bhaskar's aim in life was very clear, he knew he had to join the Armed forces. So, even at a very early age itself, he became serious and focused on his goal and showed the true value of time.
Bhaskar has 4 brothers and he is the youngest of them. His father is a saintly man with 27 years of experience in the field of astrology.
Story of an Achiever
Lt. Bhaskar started working out and training himself for Army right at the age of 6. He knew he needed to be physically fit to be part of the Armed forces and so gave his 100% to achieve it. He was very particular about his eating habits.
Being a part of the armed forces is not everyone's cup of tea. One needs to be physically and mentally fit. Lt. Bhaskar's dedication and inclination right from fitness, to healthy eating habits and his routine sports, like running and swimming were all a part of his long-term goal.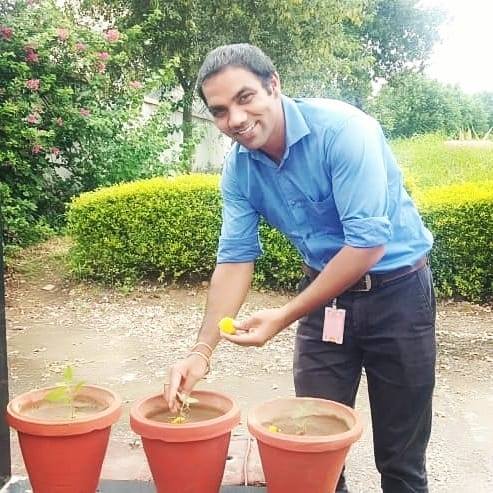 His inclination was towards things that were a sign of a well-managed and intellectual person. He loved playing chess and he hasn't stopped playing it still…Being a hard-working person, Lt. Bhaskar took part in a lot of competitions and won Chess Championships at different levels.
Lt. Bhaskar did his schooling from Navyug School, Sarojini Nagar, Delhi and throughout his schooling and college life, he has been an active cadet of NCC, and was certified with all the 3 A, B, & C certificates of NCC. He also got an NCC scholarship. At school, Bhaskar was a swimming champion and won a lot of inter-school swimming competitions.
Bhaskar shares his experience and says: "Navy has academic studies more than any other institution." But since he left Navy, he pursued further studies along with his job.
Lt. Bhaskar completed his MBA from IMT-CDL, Ghaziabad. He then did an Advanced Diploma in Fire Safety followed by certification course in project management from UPES & PMI respectively.  He also did Master of Human Resources management.
Lt. Bhaskar is not limited to one talent but he is a multi-tasker with a bag full of talents. Apart from studying, Bhaskar has also been writing since the age of 13. He has curated some unique and inspirational poems. He soon wishes to launch his own collection in a grand manner.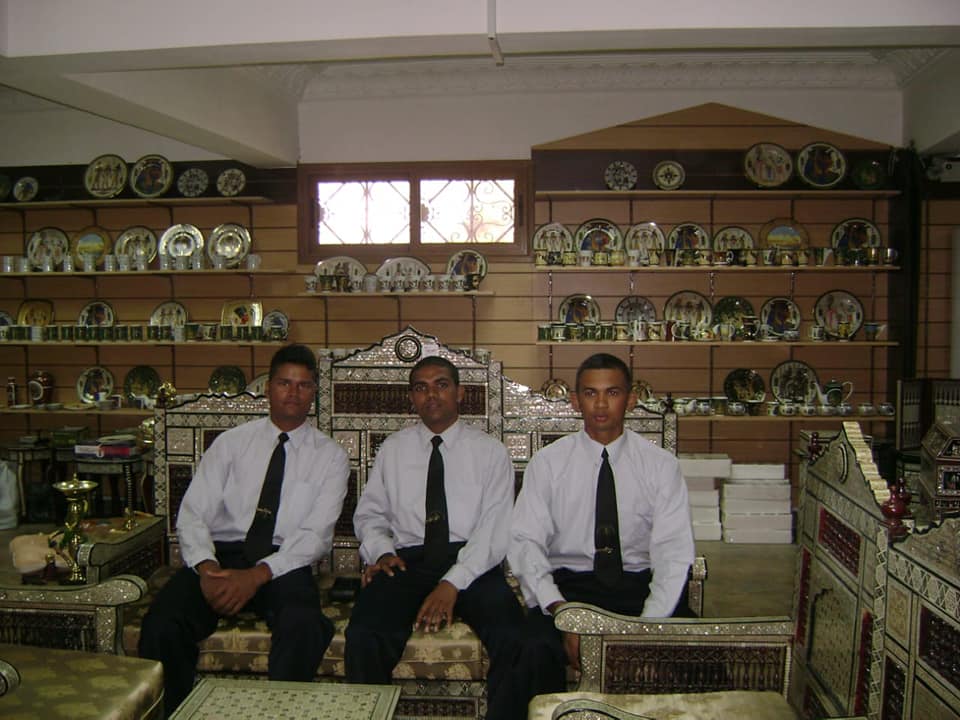 Turning Dreams… into reality
Soon after his graduation, Lt. Bhaskar joined Indian Navy as an Officer Cadet in Executive Cadre through permanent commission entry of CDSE of UPSC. Though his dream was to join the Army, however, he got selected for Navy. He is one of those who found a positive vibe and God's indication in everything, and so he showed his true calibre in his work. This was an achievement on its own and he won laurels and appreciated by one and all.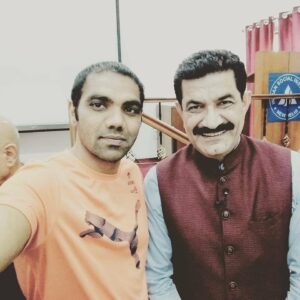 Uncertainties came with success
Bhaskar was seasick as he joined Navy and it could not go for long. He planned to switch to corporate life as a senior Security officer which was always his passion. He was initially very confident that being an ex-Navy officer with such skills and talent, any corporate would be more than happy to hire him. But soon his dreams and hopes were shattered as no company offered him a suitable job. He couldn't accept his misfortune and started losing hope.
After a lot of struggle, preparing at Career launcher for six months, he finally managed to get a good percentile to bag a seat at a premium B school. Then to his luck and by God's grace, he started his career in Adani group at Kuchh as a senior Security officer. For 3 years he stayed at an isolated Mundra port which was owned by the Adani group. Undoubtedly it was way frustrating and being aloof for 3 years wasn't easy. "Even today when I think of that time, I get goose-bumps", says Lt. Bhaskar.  "No one likes to live alone in an isolated place, it may leave a person angry, frustrated, and might lead him into depression" – he says.
A never-die approach of Bhaskar Shukla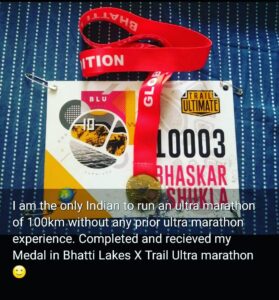 Lt. Bhaskar was not one of those who would give up, so he kept himself busy. Today he is working with Thermal Power Plant at Jhajjar, Haryana as a security manager since 2017. He has received the highest accreditation of security i.e. CPP® Certification of ASIS International, which is an international recognition a gold standard and a matter of pride for any security professional and CISM® Certification by ISACA, one of the biggest recognitions of security certification.
Lt. Bhaskar has never been a loser and soon became a "Life-changing coach". He decided to help people around him. For this, Bhaskar started helping people with the aim to show them the right direction in life. He started on his journey by mentoring his friends, colleagues and others. Further, he decided to give a formal name and position to his work as a lot of people were beginning to approach him too… Now since past 10 years, he has been healing people spiritually and has become a motivational speaker too.
Spiritual healer and Spiritual runner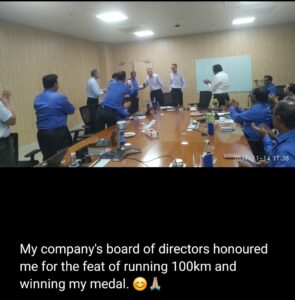 Lt. Bhaskar is a big follower and believer of Danveer Karna, a warrior of the epic Mahabharata. He not only believes but also follows his footsteps. He wanted to uplift the human mind and fulfil their needs in every possible way he could.
Lt. Bhaskar is a spiritual and believes that he is the blessed child of the Mother Lord, Gayatri Maa. He says that his strength and all his achievements are a dedication to this mother. The best way to do that is to make her proud with his work and achievements. Today he knows that his mother feels immense pleasure and satisfaction seeing his son reach such great heights.
Swimming has always been a part of Bhaskar's routine and he loves it because he puts his soul to it. He chants while swimming & now he has started the same while running and that's why he has been tagged as a Spiritual Runner.
Recent Achievements: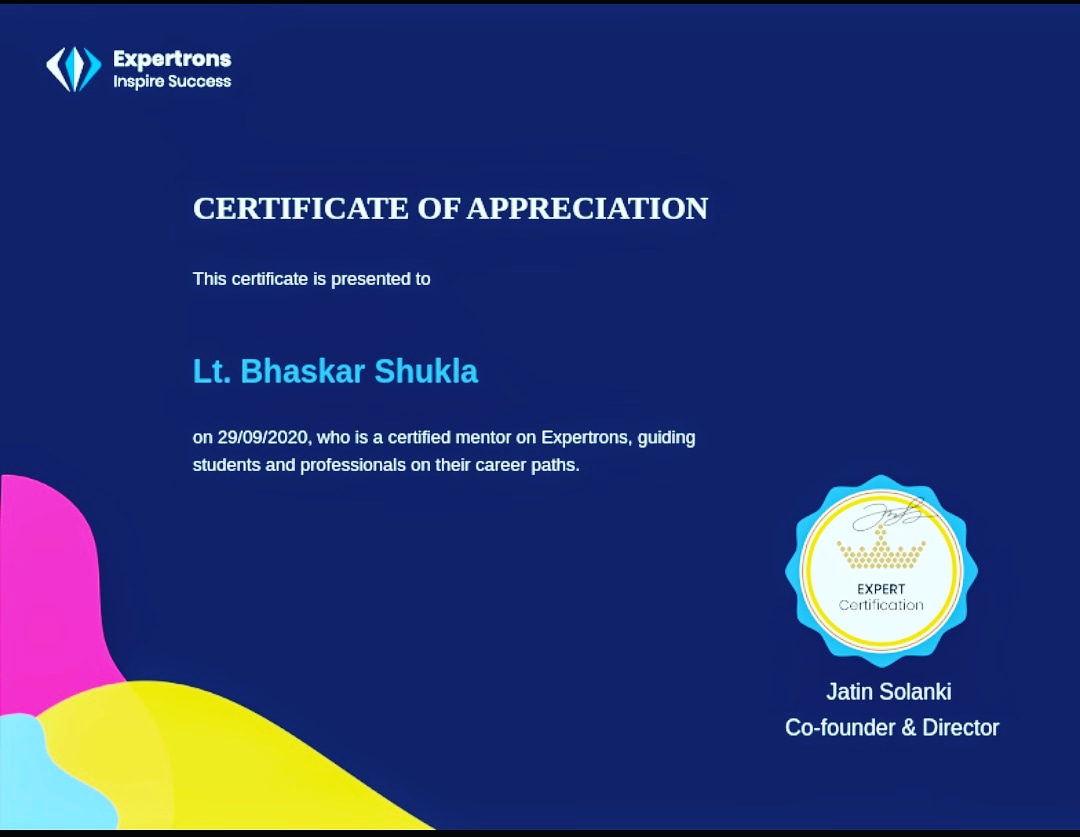 For once, Lt. Bhaskar had thought of taking a pause. But then Lockdown and Covid-19 pandemic appeared and he got a lot of time to reframe his life. Being always inclined towards studies, he went ahead and completed many certificate courses. According to him, the lockdown phase is the best time to gather knowledge. Bhaskar did not stop at one course but kept going on one after the other in his field of Physical Security, HR, Logistics, Safety, Information Security, Operations, and more.
To his and everyone's surprise, he completed 175 certifications in just 50 days, which is a record in itself. An unbelievable move, he created history with his dedication, hard work, and perseverance!
Lt. Bhaskar Shukla wants to be recognized as "the Ironman." We all know how careful and particular he has been about keeping himself physically fit. His experience in the field along with his certification is way beyond. At the same time, he wants to be the most successful life-changing coach, as it gives him happiness helping mankind without expecting anything in return.
Indeed, time is a very precious part of our lives and we need to spend each minute wisely. Another important aspect of our life that is very important is health. "Health is the most precious wealth", says Lt. Bhaskar.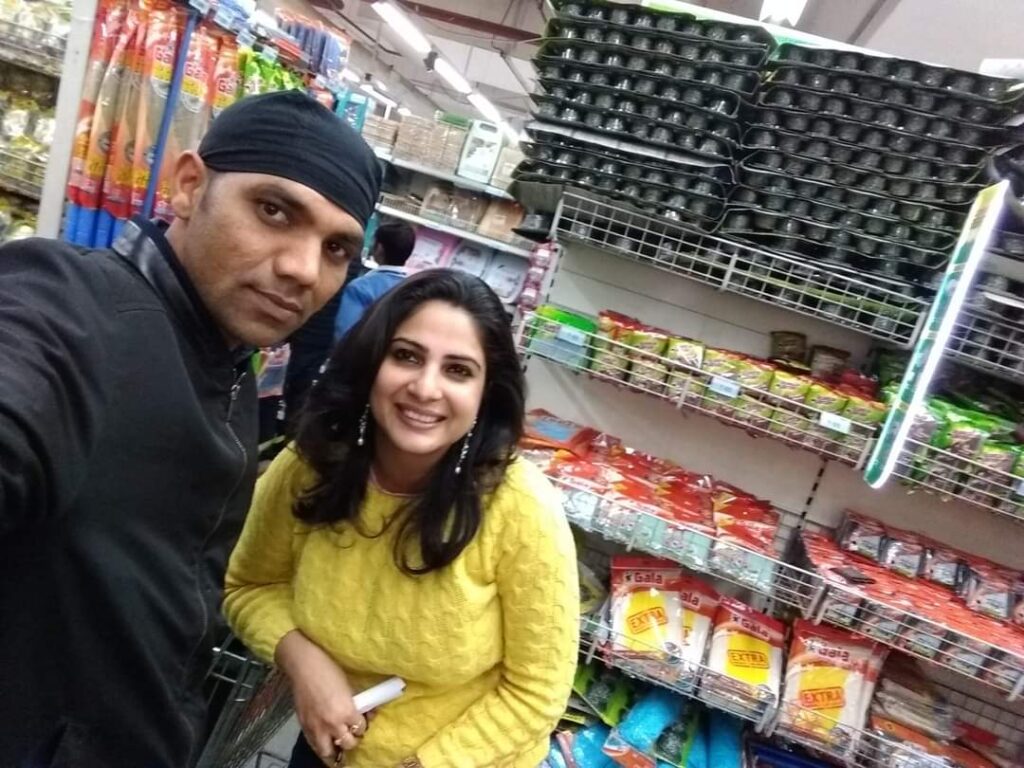 Someone who is healthy can achieve great heights and would have the courage to fight and achieve these goals. So, this is Lt. Bhaskar, a man who believes and follows that Humanitarianism is truly the best religion. In a society where people have become quite self-centred, Bhaskar has always moved ahead in life with full zeal, enthusiasm, and with the aim to uplift the society and help the needy. He is a person with true and genuine spirits, is pious, and is highly proficient in whatever he undertakes. People like Bhaskar are truly gifted. It is through their deeds they are directly connected to the almighty.
Truly, Lt. Bhaskar Shukla is a man with a positive attitude and high spirits!
We salute you, sir!
Our Storyteller:
Shristi Arora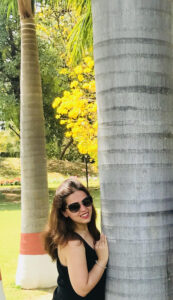 Our Story Teller: Srishti Arora
Shristi Arora is a Content writer whose expertise in the field of writing has been evident ever since she joined the field more than 10 years ago…Since then, she has been writing beautifully and effectively in various topics and across different themes such as Travel, Business, Fashion, Hotel & Servicing, Beauty, E-commerce, Etc having won laurels for her work, dedication & determination in giving nothing but the best…
Indeed, writing is her passion, as well as her lifeline, and she wants to grow in the field in a step-by-step and in a beautiful way…To connect with Shristi, reach out to her at her LinkedIn Profile.
Contribute to Story Of Souls, which is an initiative where we invite people to share their stories with us. We want people to "write to heal." It is genuinely an Online Platform where you can share your real-life stories. You can also visit our Youtube channel