Look deep into Nature, and then you will understand everything better."
Friends, happy to introduce to you a passionate Social Entrepreneur and a Social Activist of our times – Bhavisha Buddhadeo.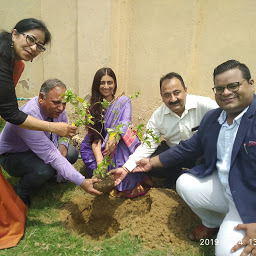 Meet Bhavisha, the founder of Rootskills and Rootsaps an amazing green initiative developed keeping the environment in mind!
About Rootskills & Rootsaps
Rootskills & Rootsaps helps individuals to enhance their skills & promote green gifting as part of their day-to-day life. Additionally, Bhavisha is an expert in Organic farming and Kitchen gardening herself. No wonder she can connect her passion with her profession!
Connecting you to Rootskills
 "The environment is where we all meet! Thriving upon this belief, Rootskills is a green partner with multiple technical and non-technical firms to provide benefits to society.
Recently, Rootskills has been selected for the Live Entrepreneurship interactions program by the Delhi State Government for Govt. Senior Secondary Schools. Speaking about the enterprise's success, Bhavisha says, "For the implementation and understanding of SDGs (Sustainable Developmental Goals), we mostly approach schools and colleges. Change is only possible with the younger generation's support." says Bhavisha.
Apart from this, Rootskills has done extensive work for ministries and Government departments.
As an NGO, Rootskills offer time-to-time support to NGOs and school students especially free pathshala to Anganwadi areas. They also gift them needful items as part of their project work.
Connecting you to Rootsaps
 Plant saplings to save Earth: These are the few words that define the core philosophy of Rootsaps.
Rootsaps by Bhavisha is an organization that focuses on enhancing the quality of life and contributing to a healthier future. Through women's empowerment, they wish to shape a better and healthier world. Also, they want to inspire people to live healthier, eco-friendly lives. It is how they contribute to society while ensuring the success of their company.
Achievements of Bhavisha
Bhavisha Buddhadeo received the "Naari Chetna Sanmaan" award from the Union minister of state, Ms. Krishna Raj. She also received an award from the education minister for her contribution to less privileged kids' education.
Bhavisha has also received appreciation from cabinet minister Shri Parshottam Rupala for her extensive work for the farmer's welfare. Haryana state cabinet minister Rao Narbir Singh appreciated her tree plantation and other initiatives.
Bhavisha has made it possible to eliminate 'SINGLE' use of 'Plastic' for more than 500 schools of NCR. For her efforts, she also received the title of 'Life's Real Hero Award' from Padma Bhushan Shri DharamPal Gulati Ji, 96 years old Dadaji' CEO MDH MASALA'.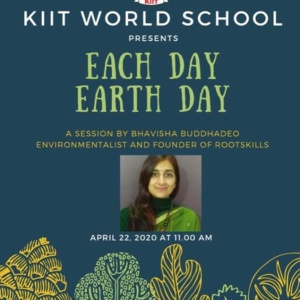 Appreciation for Bhavisha's work
Apart from this, Bhavisha Buddhadeo is honored with the prestigious "Green India Award" at the world environment expo-2019.
Bhavisha's work has found its presence in national dailies like The Hindustan Times, The Times of India, and many more.
Leading by example
Bhavisha has planted thousands of saplings and distributed many seasonal and herbal plants on various occasions. She doesn't take a single paisa for her workshops. Instead, she takes tuitions in the evening to earn a living. Bhavisha has taught many students from reputed schools such as Pathways, Shri Ram, Blue Bells, KIIT, Amity, Shalom, Heritage, and American Embassy School. She has also tutored government and NGO school children from Delhi, Gurugram, Uttar Pradesh, Rajasthan, Goa, Maharashtra, and Gujarat.
An MBA graduate in Human Resources, Bhavisha is a genuine people's person – it's true that many students will vouch for Bhavisha's teaching skills!
Bhavisha has also initiated a concept called "Walk with Plants, Walk with Life". She openly professes the need for planting more trees, especially for planting utility trees; happy to share, more than 2.5 lakhs saplings have been planted under her leadership till now!
Bhavisha is a true educator by heart & a leader by soul.
Multiple talents & multiple passions – Bhavisha Buddhadeo 
Adding to her list of achievements, Bhavisha is also part of promoting green life energy. She is equally passionate about empowering women and educating students too.
Bhavisha is also a green partner with multiple technical and non-technical firms to provide immense benefits to society.
Currently, Bhavisha Buddhadeo is the 'Environment- Water Conservation And Say No To Plastic' committee of the Shri Delhi Gujarati Samaj.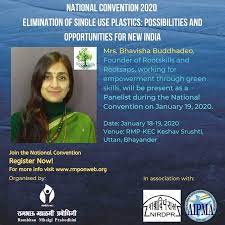 Lady wearing multiple hats- Bhavisha 
Apart from this, Bhavisha also promotes Handloom products made by women to encourage them to work. Bhavisha engages children & women in her plantation activities and solar energy initiatives.
Bhavisha is a regular orator on AIR FM-All India Radio for her talk shows on 'How to enhance young minds" and "How to conserve mother earth's resources for a better tomorrow".
Recently, Bhavisha was invited as a guest speaker by reputed institutes such as IIT Delhi, Amity Global, World Environment Expo, Ecothon conference on Air Rajdhani during the Solar alliance, and many live TV News programs. Bhavisha was also invited as a judge for multi-linguistic talent shows in schools and on panel discussions on talent enhancement in youth and women, environment awareness & solar energy activities.
On the personal front – Bhavisha & her family 
Bhavisha is a proud mother of two children- Jaysheel and Taksheel. And like their mother, both the children are exceptional achievers in their own right.
Family achievements
Jaysheel, all of 8 years, has been awarded the National Child Award for Exceptional Achievement 2017 in Indian classical music and social service. When children are learning to find their voice and be heard, this child has already found a cause he wishes to work for.
Apart from winning the award, Jaysheel has also set a National Record in The India Book of Records and The World Records of India as a "Young Crusader To Promote Environment."
Sharing her moment of pride with us, Bhavisha says – "It's truly an honor to have been invited to receive this award. My elder son Taksheel also received this award when he was eight years old. So for us, it is a double celebration." – adds a radiant Bhavisha.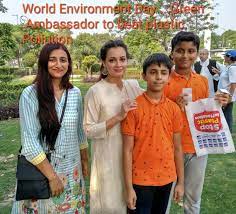 Wearing multiple hats simultaneously, Bhavisha's story has truly inspired many of us. Friends, sharing with you few words by our storyteller@storyofsouls.com for Bhavisha. Read on –
Views of our storyteller
 "If we haven't done any selfless acts, we should plant a tree or sapling; that would be truly selfless deed, benefiting others and ourselves."
This story is very close to my soul as it is so empowering. I believe that Bhavisha ma'am has played her role quite well as a proud mother, wife, and social entrepreneur. Something that clicks my mind is her words, "Work should not be gendered." She and her husband give total freedom to their boys to choose whatever they want to explore.
 "When we think of the health of the future generation and their empowerment, it is important to count the environment as an integral part of it too. If they learn how to protect their environment, it will make them empowered."
If you want to check out the brilliant work being undertaken by Bhavisha Buddhadeo and her team, you can visit their website: www.rootsaps.com.
Contribute to Story Of Souls, an initiative where we invite people to share their stories with us. We want people to "write to heal." It is genuinely an Online Platform where you can share your real-life stories.