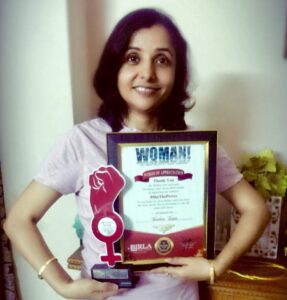 Story of Dr Vandana Taneja ayurvedic physician
Born and brought up in a typical stereotype middle-class family, where the Father is the bread earner, the mother is a housewife and they have a girl child. The story is about a child who along with her parents saw beautiful dreams, aspired high in life, and how she planned to turn her dreams into reality. Now a successful Ayurvedic physician, who owns her own Ayurvedic clinic, Dr. Vandana Taneja.
Living Aspirations of her parents
She lives in Faridabad (Haryana). It was her mother who always wanted her to be self- dependent; she always motivated her and paid extra special attention to her studies. Since Vandana's childhood, her father was very clear about what he wanted her daughter to become and he infused the idea of being an Ayurvedic physician. It was their blessings, hard work, and sacrifice that today Dr Vandana Taneja ayurvedic is a very successful practitioner.
Her Journey

After completing her B.A.M.S (Bachelor in Ayurvedic Medicine and Surgery), soon she got married. As a fresher, she was looking for experience and jobs in the Ayurveda field, though her dream was to set up her own clinic. It was a challenging phase like it is said; life is not always rainbows and unicorns, and the good part also comes to an end and then starts the real struggle.
In order to open up her own setup,  there was still a long way to go. She needed a couple of years of experience to be a pro in this field. Her husband on the other side was very supportive and he was also an Ayurvedic physician. He always stood by her and pushed her to take a step ahead to achieve her dream.
First Job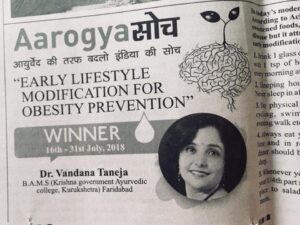 Vandana's first job was of a Medical officer in Ayurvedic hospital, with a 4000/- INR salary. At that point, money was not her priority, but learning and excelling in the field was. A very few doctors learned and practised Ayurveda during that time and there were more and more Allopathic learners. A lot of Vandana's friends and even family members counsel her to change her stream and practice Allopathic Gynaecology. However, she stayed focused and determined on her decision and never gave a second thought on changing her stream.
She believed and practised that perseverance is the key to success. So instead of diverting her focus, she kept going stronger and within no time, she had become a pro in her field of Ayurveda and literally a box of knowledge.
Hurdles and struggles
Though there have been times where her self-confidence reduces. Only one thought kept her going on and that is to fulfil her parents' dream. Every incident or situation in life teaches us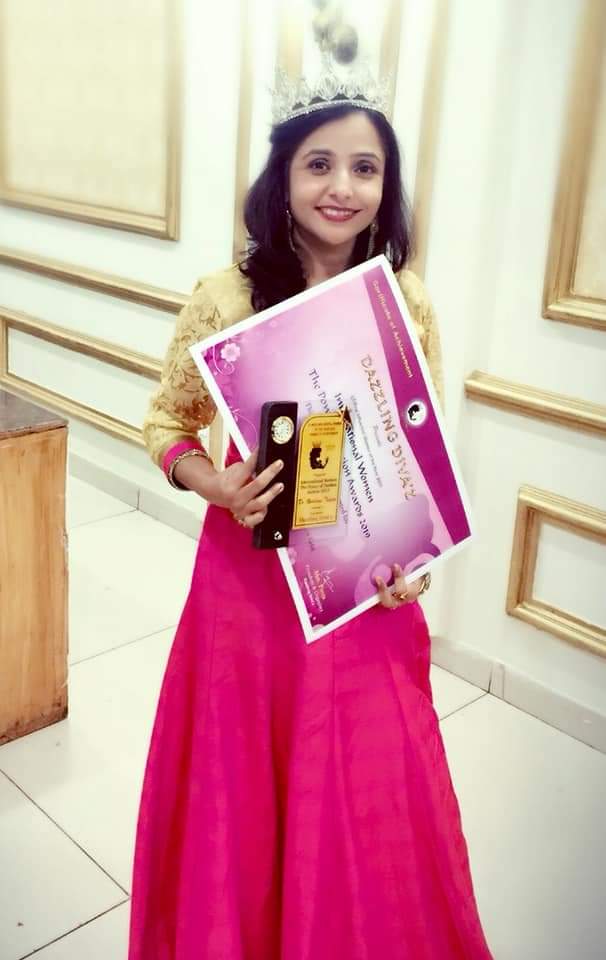 something, and if you are positive and a good learner then no one can stop you from climbing the ladder of success.
For 15 years, she practised in various Ayurvedic centres like Jiva, Ayurved, Ayush, Patanjali, and many others.
Importance of Learning
She learned and practised and dealt with various and unique kinds of patients. She gathered a lot of experience in all Ayurvedic techniques. Every work field has its own crisis, and when you are aiming to reach the sky, you are sure to face many hurdles whether it is professional or personal life. It totally depends on the individual how they take it.
Grateful to supportive Family
Dr Vandana Taneja ayurvedic physician got it from her parents. Learning dedication and focus on a single aim to achieve it. She believed that facing the problem positively and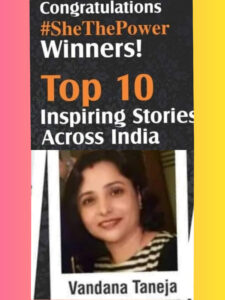 finding a solution for it is being brave, and the one who is a coward runs away from troubles. Vandana blessed with a beautiful family that supported her and blessed her. The most important role in her life was that of her parents and her husband.
Today she is successfully running her own Ayurvedic clinic, her family and friends are very proud of this fact. After a long struggle, the lady has come out so strong and has proved herself in various different ways. The person who learns and learns things the hard way comes out stronger and better. This is why life and her career and her achievements satisfy her. Though she hasn't stopped learning, she has always thrived for more in life. She is still learning and is close to nature and wants to be one of the top Ayurvedic physicians in the world.
Her Achievements:
Written books in Ayurveda.
She has received Excellence award in the field of Ayurveda
Dr. Vandana has also received Women Achievement award by Birla TMT
Rewarded by International influential women and
Winner of KBC hot seat
Has her own website, www.medayurveda.com and at her clinic, there is a team of experienced doctors, who also do online consultation.
An Inspiration
Believes that every struggle and every step you have taken in life is a moment of the story. Earning crores does not call for a story. But if you are happy, satisfied, and content with yourself then that is a real story of success. Dr Vandana Taneja ayurvedic expert has preached people. Different ways of natural therapies and the benefits of Ayurveda. She has done campaigns and workshops to make people aware of Ayurveda. No wonder, she is a self-made woman, who never backed up but instead faced every challenge positively. A lady filled with positivity and is an inspiration to many.
Our Story Teller:
Srishti Arora
Is a Content writer whose expertise in the field of writing has been evident ever since she joined the field more than 10 years ago…Since then, she has been writing beautifully and effectively in various topics and across different themes such as Travel, Business, Fashion, Hotel & Servicing, Beauty, E-commerce, Etc having won laurels for her work, dedication & determination in giving nothing but the best…
Indeed, writing is her passion, as well as her lifeline, and she wants to grow in the field in a step-by-step and in a beautiful way…To connect with Shristi, reach out to her at her LinkedIn Profile.
Contribute to Story Of Souls, which is an initiative where we invite people to share their stories with us. We want people to "write to heal." It is genuinely an Online Platform where you can share your real-life stories.