From Literature To Astrology: The Story Of Astrologer Aarti Dahiya
Turning liabilities into assets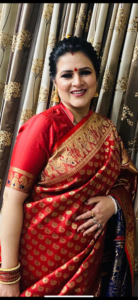 Life is indeed a roller coaster of opportunities and setbacks. It is us who have to decide whether we allow the setbacks to hold us back or paint the opportunities in gold and shine bright! This story belongs to one such woman who rolled her liabilities into assets and without a doubt paved her path to success!
Catching up with old pals
Around 12 to 13 years ago, Aarti and her friends had decided to catch up. It had been long and all of them were desperate to meet and laugh over a cup of coffee. However, instead of smiles and giggles, what did meet Aarti was their misery and pain. Her friends were swimming neck-deep in the sea of struggles.
A dame in shining armor
Given the kind of woman Aarti is, she decided to help her friends when all possible solutions had seemed to turn their back towards them. With every person they approached for solutions, they returned with their unsolved problems. That was when Aarti decided to be the dame in shining armour and study astrology. She decided to be the bridge between her friend's problems and the solutions that waited on the other end.
Establishing her ground
While Aarti has found her purpose, the path leading to it dotted with hurdles. The general perception of astrologers is that they venture into the field to mint money. That is exactly what greeted Aarti when she stood at the gateway to the world of astrology. Her clients who approach her been sceptical of their choice. They generally reply to her that the idea of paying an astrologer is not right. It hurt Aarti. She wants to help people.
The world of wonders and mysteries
Reflecting on her life, Aarti feels that she has a fantastic journey! Her life, which was earlier like an entangled mesh of worries, stress, and problems. Now engulfed with wonders and mysteries! Before starting her practice as a professional astrologer. Aarti has been living under extreme stress and in a constant state of worry about her life's happenings. However, later Aarti has been happy how her life has turned out to be.
Early childhood
Aarti an inquisitive child – a religious girl who believed in universal powers. Calling her decision to become an astrologer a complete coincidence. Aarti says that she did not have a wild thought about her present. "I guess what is meant to be, eventually finds its way to you," says Aarti. Earlier, a literature teacher before becoming an astrologer.
From a messy life to a clearer one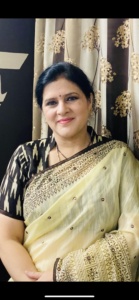 One of the biggest differences that astrology has made to Aarti's life is that it has given her the superpower to amend her lifestyle. It has given her more clarity about her every-day life. ALso, allow her to tend to it in calmer and more sensible ways.
The present and future of astrology
Giving a sneak peek into her sessions. Aarti says that youngsters are rather reluctant to seek help from her because of their lack of trust in astrology. However, as she began interacting with them and addressing their doubts, they became more & more open to the field.
Talking about the future of astrology in India, Aarti said in coming five years astrology will be at its pinnacle. She feels that people will begin to understand the science behind astrology. This will bring them closer to seeking help from the messengers of wisdom and mysticism.
Aarti's professional pallette
Empowered by the knowledge of more than 15 divine sciences, Aarti is primarily a remedial astrologer. The Aryabhatta Astrology Award winner believes that all of us are aware of our struggles. However, it is an astrologer who has the power to heal them from within! Aarti focuses more on "how" than "what" of the problem.
Apart from holding a doctorate in astrology. Aarti has also been a reader of literature and is now pursuing an LLB. Evidently, Aarti's professional palette includes tarot reading, runes reading, Vastu consultant, reiki grandmaster, psychic healer, crystal healer, Ramal Jyotish, remedies expert, and relationship counsellor.
Aarti's life story is a living example of the fact that it is okay to not have a plan by the time one is 25. That it is perfectly okay to switch careers because what it meant to be, will eventually guide you home!
Our Storyteller: Kavya Mukhija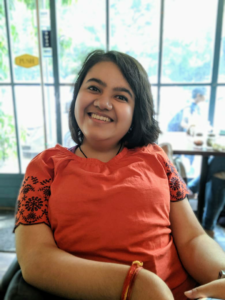 Kavya Mukhija is a student of Psychology, a writer, a calligraphy artist, and a creative content creator. She loves traveling and exploring new places. Always dressed with a smile, she considers spreading happiness a good deed. Last and least, she is a woman with a disability who believes that more than the 'disability', it is the negative perception towards 'disability', which is disabling.
Contribute
 to Story Of Souls, which is an initiative for the common man. Here we invite people to share their stories with us. People come to us and say that as we write we are able to introspect and HEAL. "Write to heal" It is genuinely an Online Platform where you can share your real-life stories. You can also visit our 
Youtube channel
 to gain more information.