Rahul Raj 12th pass boy earns 10 lacs
Read this inspiring story of 12th pass boy who's dropped out from studies for 2 years and now bags a package of 10lakhs. Since childhood, he has always been fascinated by gadgets and technology. Rahul has been so curious and explorative right from his childhood for new gaming and technologies.
Let's know Rahul's better through his life journey
There was an undetached bond that Rahul had always felt with gadgets.
Schooling
While being in 12th he did opt for Biology and not Mathematics. The only reason to not pick mathematics was the fact that it scared him, but for the gaming, he liked mathematics to an extent that he can work on creating games and apps.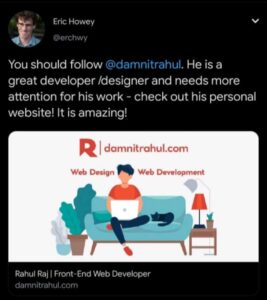 Decision Time
Rahul was 16; it was time to choose the right course which can help to make his best future. Like other kids, he was much confused about his course choices. However, one thing was sure and that is he was not going to compromise with his interest and goals. Obviously, it was hard to decide which course to pursue which would take him toward his passion for technology.
Board exams were over and now it was the time to take the decision to take the right course that would help him develop his skills in computer and technology. It is time to apply for the right course, wherein he was still uncertain. After taking a year gap finally, his friend shared details about BCA syllabus, he liked the course and rushed for admission. Though it was already late to enrol for the admissions somehow he managed to take admission in Magadh University.
College Days
The first day at college, every youth has been waiting for this day and had dreams for this day and the freedom; they wanted to have in their life beginning from here. However, Rahul was not happy at all. The moment he checked the textbooks and the course material, he realized it is way too easy for him. He lost his interest and could barely keep his eyes open during the classes. The study material was decades old for him to study. He decided he can't just sit idle in the class.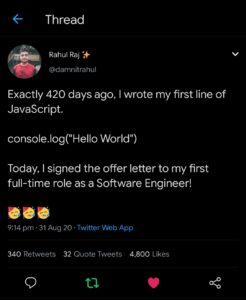 A life turning step
Rahul was disappointed as it is not for this education that took the admission for higher studies. He took a big step and stopped going to college. At home, he began gaming his only way to for him to pass time. There were a thousand questions swirling in his brain, totally confused and disappointed. Playing CGSO game a multiplayer first-person shooter video game made him feel worthwhile than attending a boring college class. Gaming had been in his blood since he was a kid. He remembered playing "snake" game in his dad's Nokia 1100 phone.
Gaming is like an addiction, Rahul started spending 6-7 hours a day playing CGSO. He continued playing CSGO for almost 1.5 years, playing a game for quite this long made him feel bored of the game. He could sense his parents worry for his bright future. Gradually his love towards gaming leads him to explore more and learn to program. To which he thought to give a try to learn online programing language. He started with online YouTube tutorials for C & Java. However, the visual elements as one could feel we're missing in these online
tutorials but his basics with coding were clear now. He now wanted to give a shot on web development as well.
Constantly learning and debating the solutions made him feel confident and more ambitious about his dedication to the technical and coding world.
New starting from home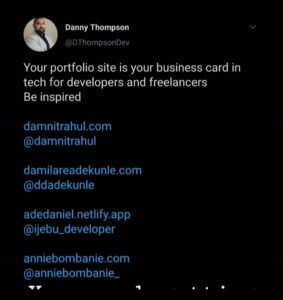 Things started to change for the better though, Rahul began freelancing and taking projects. Day by Day he became professional in web development and its actual application. He created a free open source invoicing application called 'Billy'. Many other freelance gigs also grabbed people attention. People really loved the app for its simplicity. Rahul added all his projects on the website (https://damnitrahul.com/) to showcase his talent, meanwhile, he got an opportunity for an internship in Bluesky. It was a great learning platform for Rahul. In a short span of time, he created 4 more notable free invoicing apps & instahash – ' Instagram hashtag generator '.
Now there is no looking back. Someone has truly said that 'A dream does not become reality through magic; it takes sweat, determination, and hard work. '.
Making a stronger come back
Rahul came across a post on Reddit. he liked the profile so, he applied for it. After cracking all 3 rounds of interviews he got the offer letter. Though he has been giving interviews for US-based companies also but he chooses to work with an Indian startup company.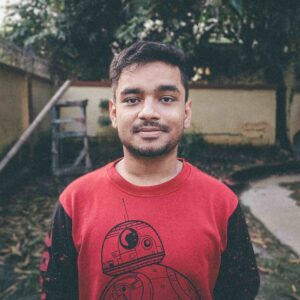 Achievements
So finally, Rahul bags a package of 10 lakhs and joined the company became a software engineer without having the degree of an engineer all because of his hard work and curiosity for learning. Last 1.3 years of his life, his hard work and passion for doing something challenging took him to another level of success.
Storyteller: Priya Singh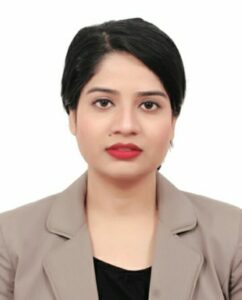 Priya is a specialized Content Writer, with having accomplished several writing assignments in the domains of Architecture, fashion blog, beauty & healthcare. She has a natural liking for writing with lots of determination and consideration. The lucid way of expressing through words comes naturally to her. She is devoting her time to create an impact through the power of words. Before starting a writing business she had been a full-time MBA student specialized in the Aviation industry. Priya is available for writing projects as well as private consultation. You can reach her at rajpoot.priya18@gmail.com 
Contribute to Story Of Souls, which is an initiative where we invite people to share their stories with us. We want people to "write to heal." It is genuinely an Online Platform where you can share your real-life stories. You can also visit our Youtube channel