Kavya Mukhija, UN Panellist at 15, aspires to make India accessible for the disabled
We, Indians, are reaching for the moon, but there are still things that we're conservative about. Out of the many stigmas that prevail in Indian society, one is a disability. It has been looked at with suspicion and linked to a past life. Families abandon persons with disabilities and think of them as good for nothing. But as there's light at the end of the tunnel. Some have a support system they can count on.
The story travels from the Indian capital – New Delhi. 21-year-old Kavya Mukhija is a young woman with locomotor impairment. She is a Psychology graduate, a writer, a blogger, and a calligraphy artist. Kavya was born with a genetic condition called Arthrogryposis Multiplex Congenita. It rendered her body muscles weak, and as a result, Kavya needs assistance with daily tasks.
There is a saying that your environment molds you into the kind of person you grow up becoming. That's precisely the story of Kavya's life. Ever since, as a child, everyone told her that she could not do anything. Her parents were her cheerleaders, and even after their own family ridiculed them, they admitted her into a mainstream school. At that time, when the Right to Education Act wasn't a reality, which is why Kavya grew up seeing herself as any other child. Her disability was real, but it was not how she saw herself.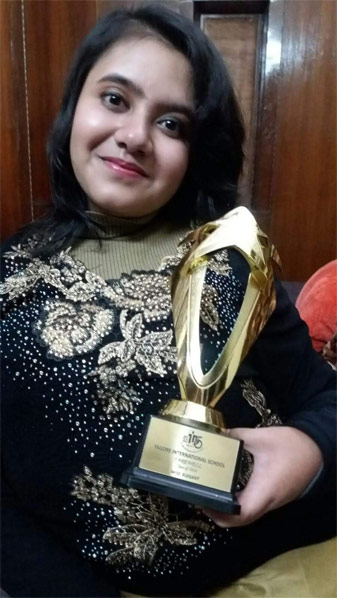 Throughout her school life, Kavya was the star. She'd participate in every competition, annual day, or fancy dress and even bag a prize or two! Her mother would make sure that she didn't miss out on anything. And to keep her word, she accompanies her throughout to carry her to her classes, on higher floors. The school denied providing any help, including their request to shift the class to the ground floor.
Kavya was aware of whatever was going on around her. Her mother had always told her that the only way she could make her presence felt was by excelling in academics. And now, when the Psychology graduate looks back, she couldn't have agreed more! There were students in her class who'd snap at her, saying that they were not her servants. Others would not sit with her because she sat on the first seat. Also, others would refuse to buy food for her from the canteen because they weren't going in that direction. It drained her out. However, there was yet another set of students ready to walk the extra mile to make her comfortable. She had friends who were there for her, who would crack jokes, who would treat her like she was one of them. And she indeed was. She felt accepted.
Talking about the inequality, Kavya says, "When you're born with a disability, people assume that you're weak and need help with everything. They think that you can't do things the non-disabled do. But they're wrong; they're so wrong."
Kavya experimented with hobbies, and in Grade 7, she learned dancing from the Shiamak Davar Institute of Performing Arts. After that, she performed on stage in her wheelchair. Her parents beamed with pride seeing their little daughter on stage, dancing!
Kavya is associated with several NGOs and has represented India at honorable conferences. Her first international appearance was in 2014 when the 15-year old Kavya traveled to Geneva as a part of the Indian delegation. It was for the pre-sessional working group to the Office if the United Nations High Commissioner for Human Rights (OHCHR). She was one of three child delegates from India. She shared her experiences as a child with a disability with the esteemed panel.
In an accessible country like Switzerland, Kavya Mukhija felt like a free bird! In 2015, Kavya was the only child delegate from India to speak in the 4th technical consultation on "Stepping up Protection Against Children with Disabilities," in Colombo, Sri Lanka. Kavya was a panelist speaker amongst the honorable gathering of veterans from the field of disability rights. Her significant achievement came in the year 2016, when the UN invited Kavya, the Grade 12 student, at the 8th Conference of State Parties at the United Nations Headquarters in New York. She was the only child delegate from her homeland. She shared the panel with American disability rights activist, Judith Heumann, and the late Indian disability stalwart, Mr. Javed Abidi.
Kavya shared the standing of India in terms of disability in her concluding speech. It was thrilling to interact with people from all over the world! Kavya also traveled with her mum, and the two had the best time of their lives, strolling on the streets of Manhattan!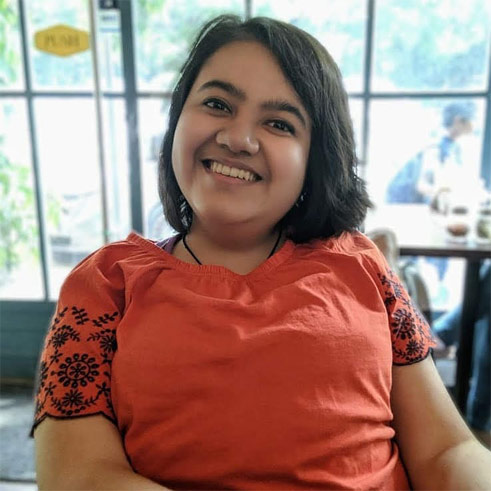 "The country we live in is not accessible for persons with disabilities. We are not sensitive to those around us. There are times when I am denied access to public places with my wheelchair. People stare at me whenever I go out. It feels suffocating," recalls Kavya, who was recently denied entry into the main hall of Birla Temple, Jaipur, and was asked to leave her wheelchair and walk.
Coming straight from her experiences, Kavya shares, "When we build inaccessible infrastructure, we deny persons with disabilities their right to enter the place right away. Accessible infrastructure is as important as fresh air because it helps us live our lives to the fullest."
The lack of accessibility in India angers Kavya, and thus, she aspired to work towards making it more accessible. Her first step towards her goal was to take up psychology in school, where she topped scoring a glorious 100! She has now completed her graduation and is looking forward to pursuing her Masters's in organizational behavior.
Contribute to Story Of Souls, which is an initiative where we invite people to share their stories with us. We want people to "write to heal." It is genuinely an Online Platform where you can share your real-life stories.