An innovator, a motivator, a pioneer, a leader, a problem-solver, an out-of-the-box thinker, – what if one can keep on adding to this endless list of captivating words? I think that would still not be enough to describe a dynamic, industrious and truly charming individual whom I have met recently!
Meet Swati Jain who resides in Delhi, and who is a founder-pioneer of the Karyashala foundation. Started as recently as Aug 2019, Karyashala is an NGO foundation based in Delhi that manifests itself on the learning and growth-oriented aspects of every individual who is connected with the organization.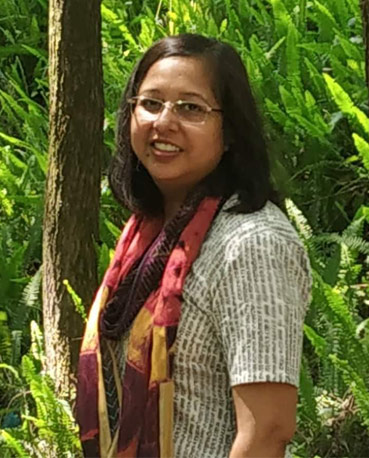 "If you have the fire to learn and grow in all areas of your life or work: we at Karyashala foundation are willing to teach you in every way. Be it in the area of home-crafts, personal life, day-to-day activities or even social media: we have mentors, experts and trainers who guide you, train you and show you the way, to make a mark ahead in your life."– shares Swati proudly.
In today's world, it is mandatory for every individual to earn self-respect and be self-reliant, and to support themselves, especially in a financial way. At the Karyashala foundation, we are ready to help such self-motivated individuals who want to discover and develop their latent talents in various areas.
In Delhi recently, Karyashala's support group provided help and training for ladies in different areas relating to: various home-crafts such as sewing, embroidery, pattern-making, knitting, crochet, and painting as well as presented itself as an interesting platform for conducting educational and value-based seminars including highlighting of the relevance of social media for higher growth in life and in business.
It is as early as 2006, that Swati has been associated with many NGOs. The very first organization that she joined was with CRY – which on any given day she wants to recognize as having changed her life greatly and completely. "Being with CRY – taught me the values of sharing and of being available for others. Indeed, to be successful in any field requires one to work very hard, be determined, and continue to put in immense efforts: that would ultimately reap rich dividends for the good of all.
I am happy to share that being a volunteer for many years together with many NGOs has given me the necessary life-training, and has helped me to be bold and quick at decision-making that would benefit all. I come from a completely professional background, yet the satisfaction and sense of fulfilment at the end of the journey in volunteering is far greater than any monetary gains put together." tells Swati.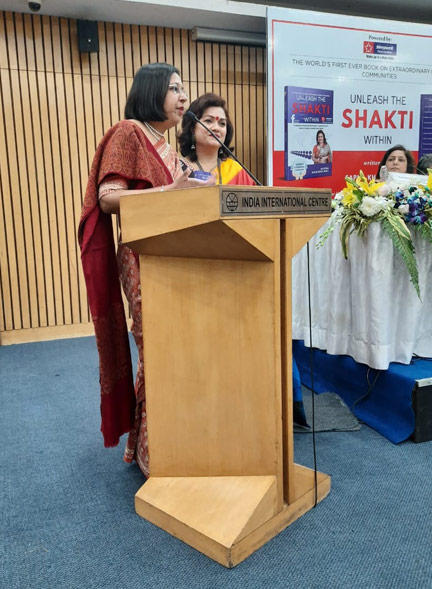 Being totally a people's person, Swati has no problem at all, in juggling between different groups of people, all the time. As part of her NGO works, Swati always has enough time to reach out to the diverse sets of people who come to her from all walks of life. "I love to share the gift of knowledge, expertise and available resources with those who are keen to absorb it and learn it…One of my greatest passions of life has been to inculcate the art of mentoring. Through my independent organization called Karyashala foundation: I wish to sow the seed of sharing, training and improving lives: amongst the like-minded people of the city." – tells Swati.
Just like the multi-dimensional persona that Swati is blessed with: her love for embracing every new and unconventional role is equally awe-inspiring… Holding true to this statement, Swati and her team recently held an interesting workshop – that celebrated and motivated a young entrepreneur as a self-starter as well as an achiever. The program by itself added great value to the experience of the participants who had come for the event.
In the world of entrepreneurship, where innovation is a true game-changer, Karyashala's innovative 'Business Shower function' commemorated the achievements of its young and budding entrepreneur. In every culture: it is a common practice to celebrate the arrival of a new-born baby by hosting a 'Baby Shower function.' On 6th Dec 2019, Karyashala foundation honored Dr. Reetu Panwar's arrival in the world of innovation, entrepreneurship and not to mention oodles of achievement.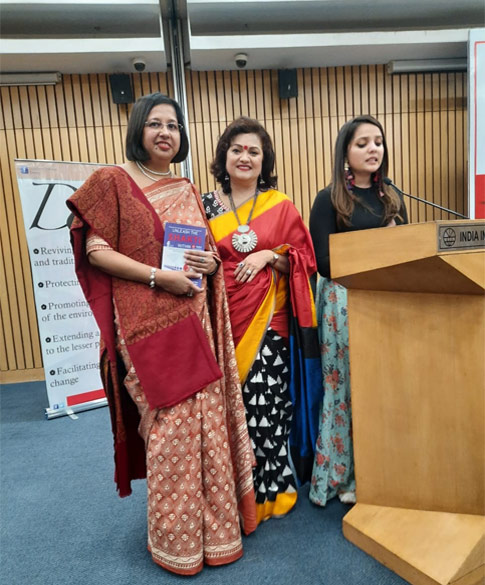 Dr Reetu Panwar is a naturopathic practitioner at Holistic Healing Point located in Sector 52 in Gurgaon, Delhi. Through the first-of-its-kind Business shower function held by Karyashala recently, Dr Reetu wants to take her research work in the promising and upcoming field of Naturotherapy, to the world outside in a step-by-step and confident manner.
Dr Reetu shares – "Through the Karyashala foundation: I got the unique opportunity to take my products and services to the people who need it and thereby spread my wings in the field: not just in the locality but also in the entire city of Delhi." – says an excited Dr Reetu.
"At Karyashala, we encourage leadership & mentorship, as well as a want to care and share: whether it is knowledge or a helping hand: and develop a truly win-win situation for all. It is for this reason that recently we were called by the Facebook team in Gurgaon for felicitating us as one of the few organizations who care to make a difference: without making a single penny ourselves!"—– shares a vivid Swati.
Currently, Karyashala has spread its presence over the unique channel of social media: on Facebook itself, they are a group of 5000 women: all working, growing, learning and sharing under the auspices of Karyashala's WeWomen – an online group.
Well, it is one thing to grow and make a mark for oneself in life and in one's career… but Karyashala foundation is one such place, where the rare attitude that everyone should grow with one another is truly inculcated. Wishing Swati and her team all the very best for this wonderful initiative.
Our Storyteller: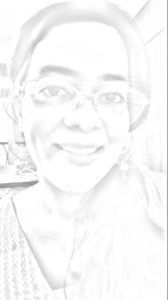 Hi, I am Alifia, I am a senior creative writer and a communication consultant..Writing is my passion, and reaching out to youngsters through my words is something that I truly love. I have written short stories for online journals, feature articles for magazines, as well as motivational writing for numerous newspapers and online blogs. My passion is to explore the opportunity to write for children and youngsters, especially motivational writing, counselling through words, as well as fun and learning-oriented topics for them… I also take up the group as well as individual learning sessions that motivate children to coordinate and communicate better! Reach me at LinkedIn Id.
Contribute to Story Of Souls, which is an initiative where we invite people to share their stories with us. We want people to "write to heal." It is genuinely an Online Platform where you can share your real-life stories.