Neeta Mehta Emotional Intelligence Coach
Life's best lessons are learned in the form of failures, in pain, and in grief…nothing can explain this better than the journey of Neeta Mehta's life whose survival in the face of pain and anguish made her emerge as a true winner even as she battled some of the toughest moments of her life… Read the story of a true fighter and survivor – Neeta Mehta Emotional Intelligence Coach
Friends, when a life full of happy, fairy-tale moments turns topsy turvy almost overnight, it can truly shatter a person. Similarly, when Neeta Mehta met with an accident in 2004, little did she know that it would change the course of her life forever… A freak accident like this one, went on to damage Neeta's cochlea & eventually her hearing, leaving her deaf permanently.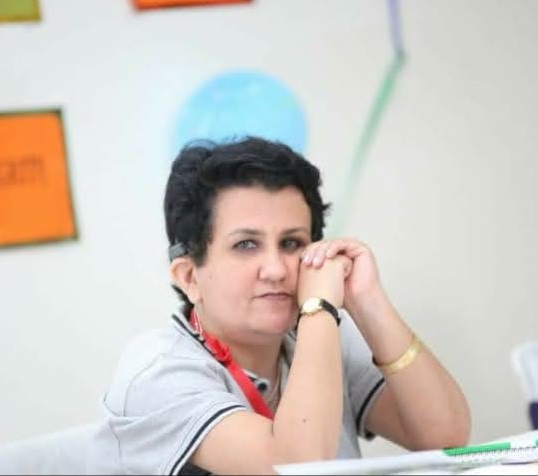 Apart from the physical tribulations that the hearing loss brought to Neeta, it was the emotional turmoil of her accident that changed her destiny forever! Yes, Neeta painfully remembers going through the most grueling moments of her life, reaching out to doctors and surgeons alike. The only hope at the back of her mind, that surgery would both ease her painful journey as well as restore her hearing to normal again! Alas, but Neeta knew that this was a tough phase of her life and that she had to undergo all this in order to justify her survival in the face of trouble.
Moments before the Momentum Surgery: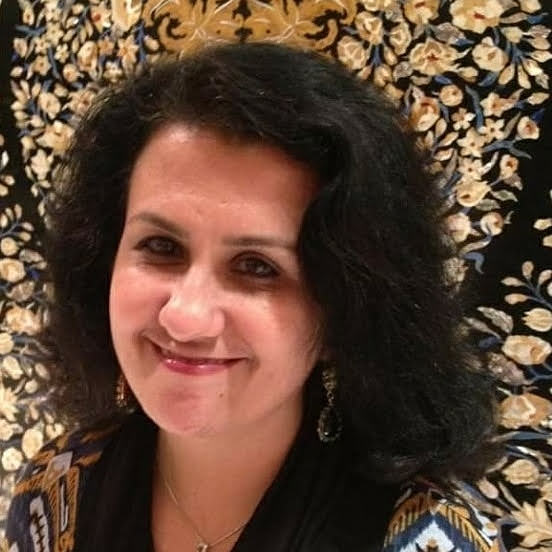 Neeta was clear in her mind: it was a distinct reality that surgery for her would indeed change her destiny… but almost dishearteningly, Neeta left every clinic & hospital with news that her hearing cannot be brought back to normalcy. To add to her woes, Neeta was suffering from an unknown genetic disorder. The doctors said that because of this genetic disorder in play, her surgery was at high risk but with a low percentage of survival rate…
This news proved to be truly disastrous for Neeta.
Even today, Neeta recalls that although she went ahead to seek aid and attention for her hearing disability with hopes reigning high for truly a miracle to happen, she continued to meet with rejection from each & everyone…
At this point in time, none from the medical world was able to help her completely. Even as she was unable to grasp the complexity of the situation, Neeta was also grappling with mental fears & emotional scars that a debilitating loss of hearing could bring to her!
Indeed, all this was taking an emotional toll on Neeta's health & on her peace of mind…
Every night, coming back home with disappointment and a sense of directionless, was like getting into a self-deprecating spiral – shares Neeta. To keep the spirit high & to stay positive during such turbulent times, was like fighting unknown demons of life– shares an anguished Neeta…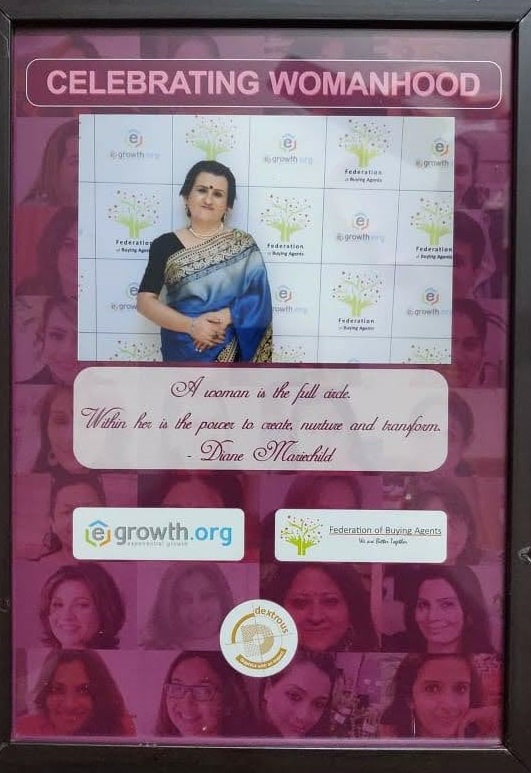 But when destiny decides to shine, who can turn away from its light? Luckily, Neeta's face was already towards the light, and when destiny finally decided to shine itself, Neeta was there at the right time!
And so one day,  all of a sudden,
Neeta happened to meet a doctor who was ready to perform her surgery! Finally, Neeta's happiness knew no bounds…it was like she had regained her balance and her sense of direction… she knew she wanted to undergo this surgery despite the success rate being as slim as 1%…
And so, the surgery was performed!
All the time and effort that the team of doctors put in Neeta's surgery was truly worth it; as it was not only successful in every way but it was also one-of-its-kind in the entire medical world! Though the surgery was performed in India, it went on to be broadcasted live in Europe– shares a thrilled Neeta.
A happy ending indeed, but this story doesn't end here…
Friends, there comes a time in each one's life, when we start taking the gifts of life and precious moments that we have for granted… it is then that life throws at us a completely new set of challenges, either to test us or to bring out the best in us…
Something similar happened in Neeta's life…
Finding self-love in her journey while becoming Neeta Mehta Emotional Intelligence Coach:
While Neeta was living a simple, happy-go-lucky life as a home-maker, an accident threw her life completely out of
balance & changed the entire course of her journey. Thus, making her realize her true calling of life… At this point in time, Neeta decided to change orbits. Now it was her sole aim in life to understand human psychology and make a profession as an Emotional Intelligence Coach. She was successful in healing and counselling herself, now she wanted to be a channel to heal others…
Neeta took this as an opportunity to grow in life, and she decided to give her all to it!  She did her certification in Emotional Intelligence
Coaching and Master Life Coach Certification and Verbal Hypnotic Artistry from IINLP. After gaining a thorough understanding of the field, Neeta decided to pursue a career as an emotional healer or EI Coach and she has been touching and changing many lives in these many years!
So while Neeta's journey from a survivor to a fighter to a winner to an EI Coach has been an inspiring yet overwhelming one, Neeta is the true epitome of self-love, self-care & self-triumph! She fought with each & everyone, each day and every day, day-in and day-out to carve a unique journey for herself…She took each day as it comes, taking one step at a time towards her success and towards her victory!
Through her step-by-step way, Neeta not only conquered difficulties on her way but also found the true meaning of self-love in the most unconventional way… She used her self-belief to create a life for herself and now she is helping others do the same. In her own words, she is a coach for emotions, dealing with the human capacity to manage them.
Being an EI Coach: it is the emotional growth, mental stability and the wealth of emotional intelligence is what Neeta strives for, both for herself and her patients which she has already achieved in the most magnanimous way.
Apart from achieving a high level of personal satisfaction in creating a difference to the lives of patients & people around her, Neeta has been continuously awarded and honored for her significant contribution in the field of healing & therapy for the past couple of years…
The National Excellence Award For Services to Disabled.   
The Saundrya NGO Award for Services to Society.
 Award For Best Presentation Skills in International Public Speaking Championship… while being extensively interviewed by many news channels, radio shows & talk shows including:
Interview by Radio Salam Namaste 90FM
Interview by news47 channel: Hosla Inhone Dikhaya Hai… with well-known RJ Aarti Malhotra.
Maan Mahila Ka — Women Achiever on Youtube. 
Apart from this, her website www.neetamehta.com is available where one can connect to know more about her life's journey, while also reaching out to her to make a difference to you or to your loved one…
Our Storyteller:
Alifia Olia.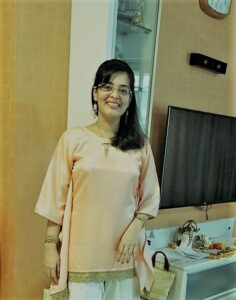 Alifia is a Senior Creative Writer and Communication Consultant based in Mumbai. Writing is her passion, and reaching out to youngsters through her words is something that she truly loves. She has written short stories for online journals, feature articles for magazines, as well as motivational writing for newspapers and online blogs. Her passion is to explore the opportunity to write for children and youngsters, especially motivational writing, counseling through words, as well as fun and learning-oriented topics for them… She also takes up the group as well as individual learning sessions that motivate children to coordinate and communicate better! Reach her at LinkedIn Id.
Contribute to Story Of Souls, which is an initiative where we invite people to share their stories with us. We want people to "write to heal." It is genuinely an Online Platform where you can share your real-life stories.