Research Funders first crowdfunding scientific researcher platform is an interesting concept for everyone who has a keen interest in science and research.
It is the thought-challenging article on India that needs more researchers and funds for new researches. We want to start this article with a captivating opening paragraph, as you will read below!
Let's talk something meaningful, and that's science for today! A SHORT STORY FIRST, an Indian farmer found tattered sheets of birch bark. Each sheet scribbled with tiny black writing, and one can make out it's way old maybe around 700AD, a Mathematics Textbook. That was one of the most ancient scientific textual discoveries in the history of Asia and the world. Later this was named Bakhshali Manuscript.
During this period, Indians were using decimal points, square roots, and algebra. It was way before the West could understand and conceptualize these terms. Aryabhata Bhaskar and Brahamgupta were the ones who popularized the ZERO. There is a saying that earth spins on its axis. It helps INDIAN MATHEMATICIANS to calculate the creation of day and night. It was the time when India was ahead of WEST!
Well, but in 1881, India was an underpowered nation. The village Bakhshali was just a regular place of living for people. And after the invasion of the British, India was only known for Cotton, spices, and tea. This Bakhshali Manuscript found its place in the University of Oxford like other valuables that were also stolen from India by the British.
**END OF STORY and INDIA GLORY TOO! **
Where we stand
Back to the topic today, do you know India lacks in innovation so much that it is behind Chile and Kenya. When you try to find out Indian scientists' figures, you will be shocked to know that we have one over 10,000 workforce human resources. It worries me so much that is the reason today, I am talking about this. And explaining more like a layperson what the research and its funding is and why we need innovators?
Research is "The systematic investigation into and study of materials and sources to establish facts and reach new conclusions." It is an underlying Dictionary meaning.
Birth of Research Funders first crowdfunding platform
It was an eye-opener to me when I came to know about these facts during a conversation with someone so passionate about this topic. The state in which we Indians are, definitely made me realize the intensity. I am talking about Akiraa. He had been Social Enablers Alumnus. And now, moving on to next venture, which is close to his heart so much that he has launched an online platform, which is – RESEARCH FUNDERS. It is an online crowdfunding platform. It helps students, innovators, and individual science enthusiasts to raise funds from the public to do scientific study.
It's not only Akiraa or me, feeling pity about this state of science in India. Even our PM Modi Ji once said in lost science Congress – "Government is preparing an action plan for 2030 to make India rank 3rd nation to perform research". And recently, the government announced that they are planning to conduct a global science conference in India.
We need Scientists
You must be wondering, why the heck does it so revenant for any country to have scientist! Yeah, here is the reason; we all today need to expand our business. The business gives us employment and funding and contributes to GDP. Now, if a country has a scientist, they will be guiding with innovation. And they can be ahead in the global market in terms of better services and innovative products.
Further, let us visualize have we not explored the solar system, satellites, rockets, Wi-Fi, mobiles, apps on how your life would be. Today, we would not have been able to answer gravity and other simple things. For example, how climate changes or the fact that our earth is not flat. If the exploratory study had not taken place ideally, we would have been living in old age even today!
Yes, to perform a complete study, one needs a considerable amount of funds. And it does involve lots of trials before we reach one conclusion. It leads me to remind you of the basic definition of Research funding.  Research funding is a term generally covering any funding. For the scientific experiments in the areas of both "hard" science and technology and social science. The government funding proportion in specific industries is higher, and it dominates study in social science and humanities."
Innovation is must
Now, the UK is the old age country and with a minimal population. Still, it spends 0.6 per cent of its annual GDP on innovations and experimentation. Similar are the figures for the USA and Germany. But we were the young nation, claims to be a home for young and budding entrepreneurs, never think of experimentations as the basis for a sound nation!
This government has kept innovation studies at its priority. It allocated the budget of INR209 Billion towards science, technology, and the environment in the 2016 annual budget. It also fuels solar technology and how we can excel at that. The government will aid ten private and ten public institutions, making them world-class in teaching and explorations. Yes, the step is welcoming. But we need to do a lot to reach up to the level of developed nations' infrastructure and technology.
Experiments are Vital for Progress
The point that we are missing here is the realization that yes experiments are vital. We would not have invented electricity without scientists and the funding which is needed. Explains it all! To perform a study, we need funds. And that is where we have some organizations that are helping innovators find funds for them. One such organization that we came to know as Research Funders first crowdfunding. Akiraa is leading this firm; he is optimistic about this concept. It is a much-needed domain today for INDIAN SCIENTISTS. Akiraa says, "If we are successful, then possibilities are we will not have scientists brain drain from INDIA."
Being asked what is different about this concept, he says – generally, what happens is the public or the funder gives money for the study. And they never came back with the updates or their whereabouts. We understand that scientists are quite busy. But RESEARCH FUNDERS first crowdfunding are there to provide regular feedback and updates about the experiments which are taking place and the progress made by their money.
Closer to Masses
Also, he claims that we want to go closer to the common public. And then it is the common public who can give their money to study. And the updates about their investments will be available to them.
Yes, any scientist must have funds and a vision to complete the innovation. It is equally relevant to have a platform where we have the clarity, good scientists who can share their exciting topics of studying, their findings, and the result of updates of the study currently in focus. RESEARCH FUNDERS first crowdfunding complete this entire cycle by bringing all stakeholders under one platform.
RESEARCH FUNDERS, first crowdfunding initiative by Akiraa. He is a fighter, has an eye for perfection. An alumnus of SOCIAL ENABLERS. A visionary soul who is madly in love with experiments. Research is his first love. To travel in the space was his childhood dream. Though his family never allowed him to become an explorer then. Today, he proudly brings a platform for aspiring innovators.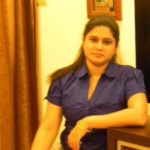 Nidhi Vats
…is an Author, columnist, blogger, an inspirer, digital strategy consultant, and keeps on exploring new avenues that come her way. Passionate to write on life-related topics and found her love at – storyofsouls.com
Contribute to Story Of Souls, which is an initiative where we invite people to share their stories with us. We want people to "write to heal." It is genuinely an Online Platform where you can share your real-life stories. You can also visit our Youtube channel