The journey was tough, yet he did it – the journey of Self Assurance;!!!
As it is said, you need to have clarity of thoughts and willingness to work towards it. You can achieve, you will achieve.
I am talking about a man who has become an inspiration to many; they say he is a role model for the youngsters and influencer for many of his fellows and mates.
This is about a man who weighed 95 kilograms, not way back. He struggled with hair loss, stammered while addressing a group of people. One who carried a very lethargic attitude and was highly under-confident. Every time, he planned for a routine exercise, it went for a toss. He struggled with his low metabolism. This all made him conscious and he looked down upon him. Recent Bollywood releases like Bala and Ujda Chaman, motivated me to share his journey with you all.
Right from his childhood, he had heavy body weight, later on, it was diagnosed as a disease, thyroid. This is a common term to be heard in women nowadays, however, for him, it became a real challenge as it was right from childhood. Like every other family, his family accepted the fact that he is going to be heavier. Being a child, living in a family where exquisite food was paid more attention too, fitness was out of his priority.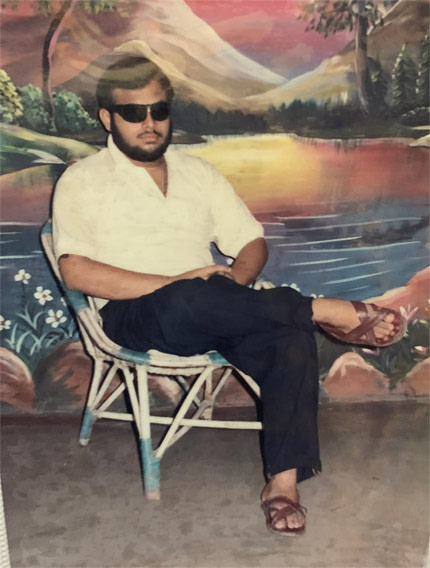 He was always underrated and overlooked by his then friends. His college years happened to be even weird as he had started to lose his hair, unfortunately, those days the social structure was such that everyone you meet would ensure to emphasis what you lack in. He was living with all of it.
Miraculously, there was a time when his life was to change. He left the struggle behind and accepted the way things took shape. He removed his hair completely and today he endorses baldness with dignity and confidence. As it has been said by many, the day you accept yourself, you become dangerously beautiful. Now he was free from the social humiliation that was associated with hair fall. Now it was time for the body weight. It took him a year and a half to cut down extra bulges. A journey from 95 to 78 was, of course, difficult that too in a medical condition. He never went off carbs, he never compromised on his taste buds as still has cravings for Bengali and Punjabi food and he answers those craving, however within the limits. Today he says that you need to love yourself and you will be motivated towards fitness once you understand that till the time this body is to survive, you need to have good control over it.
He owes his confidence today to his fitness, and fitness to the spiritual journey he is on. He says that with a small change in one's outlook, you can change and influence generations. He is looked upon as an influencer whereas, there was a time he had no friends. Today he is a guide to many, whereas he was not even heard to earlier.
"Accept yourself, love yourself, stay fit and pay gratitude for what you have, is his basic mantra. You can always be a rule-breaker, but be responsible for your actions." Says Prakash Jha, a banker by professions, a loving father and a generously reincarnated man after the tough journey of Self Assurance.
Our Storyteller – Anupama Jha