Sifu Riddhi Dutta martial arts
When an individual starts their struggle, they don't know where will that struggle gonna take them. But a common man who is determined to do something meaningful, they just understand the purpose behind what they are doing and just start moving with the flow. This attitude is combined with their passion and consistent hard work. Which will lead to a journey over some years of patience to get desired results, but that is how we realize that this person has done some real hard work in their life.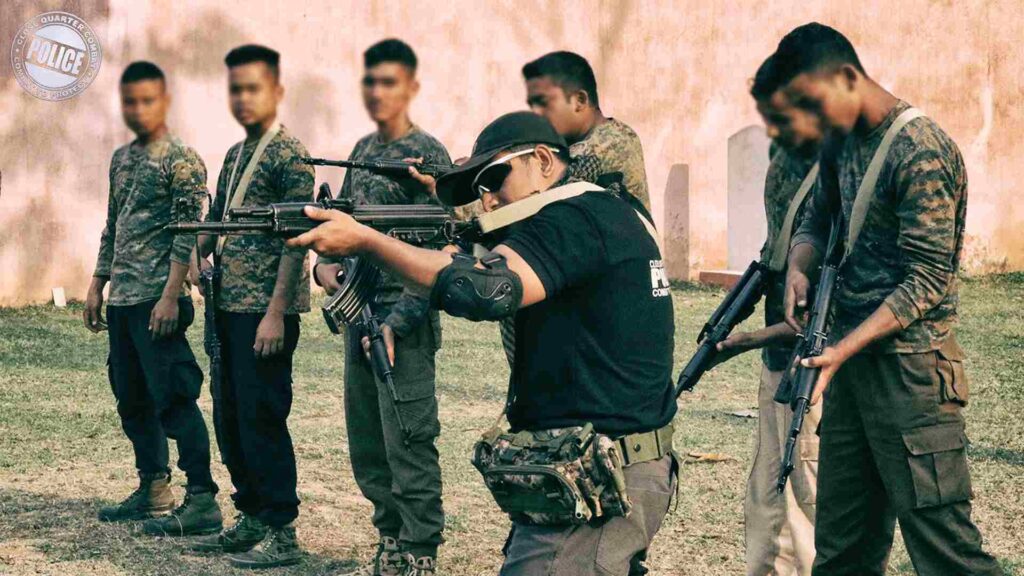 Introduction
We happen to stumble upon this young guy who we are honoured to interview. He is one of the rare breeds of people who are defining the real meaning of strength through their martial arts. After speaking to him, we understood the deep and true meaning of martial arts as we spoke to him, this art has more to do with learning life-saving tactics, survival skills and wisdom than just learning how to throw limbs in a dictated sequence! By this art the person can actually attain and learn to have better mental and emotional health, also elevated energy levels despite all the odds. The awakened consciousness and synergy with the soul provide the practitioner with clarity and vision for life.
Meet Sifu Riddhi Dutta martial arts, who started learning martial arts and other combat skills 17 years back. He was always fascinated by the martial arts since childhood. He did training with his elder brother who is also a martial arts instructor, serving under Government of India. Later he met the Wing-Chun Sifu Stephen Mcdonald who took him as his disciple.
His Credibility
In India total 3 people who are actually qualified at the international levels, with genuine qualifications, and they never mess with others. As they are happy and content in their own world. They are much like saints who follow their ethics, stay humble and grounded, respect others and have their own life. Whereas Sifu Riddhi Dutta martial arts credibility is to be answered, he leaves it to the readers to decide and loves to stay humble at the core.
Professional Associations
In India, he had been self-defence consultant for the WIPRO, TCS, and very recently with AIRTEL. He used to hold seminars for these corporates. Also, he is associated with the gym groups or chain of gyms. In total, he has conducted 54 successful seminars in India with a hefty cost. Yes, he is expensive to afford, but that what the rare skills are all about, and we all know that quality has its price.
Professional Credibility in VIP bodyguarding and tactical combat training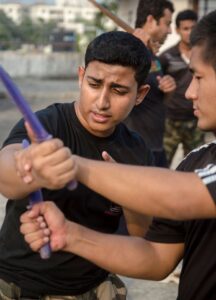 Riddhi has professionally learned Filipino martial arts 8 years back. AS he found out that a renowned Filipino Martial Arts instructor was visiting India as a Tourist, and he pinged him to enquire if he can teach his students of Kungu-Fu, just to let the students know regarding other martial-arts. This embarked a new chapter in the learning graph of Riddhi himself as he developed a deep interest for FMA and started dedicated training as well.
In 2014, Riddhi receives prestigious VIP bodyguarding, fire-arms and tactical combat instructor qualification directly under Australian Government. He did his final stage of training in the Philippines for two months. On-site experience with an Australian Security Provider Company.
The company is an elite Australian venture which provides security consultancy across the globe. During that period apart from his own training, he was teaching Philippines national
police(PNP), Special Action Units uniquely crafted for different terrains (like an urban, jungle, hostage extraction etc) as well. This experience gave him exposure to the most advanced and high-quality tactical training concepts, exclusively used by world-class professionals.
His Martial Arts School and other current initiatives are:
• He founded an NGO named "Sambhav".
• A school named as Indo-Australian Kali Boxing Silat. It caters to the real-life self-defence necessities for any civilian who can't train kung fu for years.
• WSLVT – India. ( Affiliated directly under Ving Tsun Athletic Association, Hong Kong which is
global headquarter for Ving Tsun)
• JKD (Wednesday Night Group, he trained it under Late Master Keith Allan).
His journey with Wing Chun Kung-Fu
Accept your thoughts and over time you see your mind is at peace. But if you keep on resisting your thoughts then your thoughts will multiply and they will actually never allow your mind to be at peace. This encapsulates the wisdom of the art.
Ving Tsun Kung-fu, he learned from the SON of Wong Shun Leung, a teacher of Bruce Lee. Wong Shun Leung was allotted to teach Bruce Lee by Grandmaster Yip Man, in Hong Kong. He never lost any of his, BEIMO (Deathmatch) matches.

According to old principles, Kung-Fu was bulletproof, it was kind of hand-gun for protecting yourself and your loved ones because in ancient times, there was no law and order and it existed for ages. Even in ancient times, the court men of the kings of china were used to practice this. Within the Kung-fu there are numerous divisions of styles.
The art of Ving Tsun (Type of Wing Chun, which is the gateway to the southern Chinese internal martial arts). Receives fame in the Western world by Bruce Lee (renowned Hollywood star of all time). However, YIP MAN made it famous throughout China and Hong Kong. Kung-Fu is a Cult. As a matter of fact, everybody's kung-Fu is special and it comes out from their internal energies, which they have to craft themselves.
After achieving Sifu title (the highest honour of any kung fu system) in Moy Yat Lineage Wing Chun under Sifu Mcdonald, he started propagating it in Indian land. He used fo try hands with different masters from different martial arts to get a taste of variety. On this course, he met GM John Wong Hong Cheung, son of Wing Shun Leung. Being deeply fascinated by his skills there was no looking back. He continued his training and qualified as first and only Ving Tsun Sifu of India under WSL Lineage. Later during his visit to China, the global headquarter granted
him prestigious membership of one of the most coveted associations, Ving Tsun Athletic Association.
Jeet Kune Do – the Art of Fighting without Fighting
Sifu Riddhi Dutta martial arts always had a broad approach to this. He never limited himself to a tiny room. During this quest of exploring different gems of the martial arts world, he came across Late Sifu Keith Allan, a renowned master of JKD. JKD is a special blend of Fighting arts crafted by Bruce Lee himself. It has elements of Wing Chun, FMA, Fencing, Savate(French kickboxing) and many more. Bruce Lee used to teach a closer circle of students on Wednesday night. The group learned most comprehensively.
Sifu Keith Allan is under this lineage. During the years of training, Sifu Dutta and Sifu Allan developed a deep bonding. They spend hours of friendly chatting, going out together, laughter, chilling together with a sip of beer and most importantly training, hours of in-depth conversation on arts. Both families also came so close that Sifu Allan used to stay over Sifu Dutta's place at times during his visit to India.
Sifu Riddhi Dutta martial arts expert became the first and only qualified JKD instructor from India under him. He is now working on passing this knowledge to capable future generations by his school.
His Struggles and how he handled it
The journey has never been easy due to the odd hours of training both indoor and outdoor. Further to have mental peace and to focus all the time on his right diet and strict discipline, he had to stay alone. Taking his passion seriously cost him other pleasures of life. He has to sacrifice his social life. There were times when he had to face stages of depression, as he was alone. Riddhi Dutta said, "You have to work towards your goal and keep focus to actually achieve it." Initially, he used to earn Rs. 50. in Kolkata and today he is working in 4 countries and 45 cities.
There has been lots of politics, ups-downs. Non-professional people are there in the market who are fooling masses around. Being super insecure about their not-so-genuine martial arts business, they went the extra mile to put him down. Yet, he refused to fool people and reduce teaching to a cheap business. Now there are people who falsely claim to be non-government bodies association and spread fake agenda about him. These all politics of local martial arts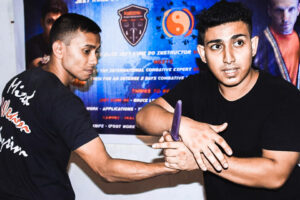 professionals are to claim themselves to be superior.
An owner of one Kolkata based fitness and sports magazine clarifies that Sifu Dutta is propagating real awareness about what is NOT martial arts. It affects the people's business at the local domestic level which triggers them to spread negativity about him. Surprisingly, Sifu Dutta believes in blessing them all. Also, He does not believe in doing paid awards or publicity to showcase his real worth.
One interesting incident that brought huge respect to him, one day the bell rang at his main door and to his surprise he saw police standing outside. With much apprehensions, he stepped out to speak to them and the policeman informed, that they have a special force batch and he should be training them for behavioural aspects, grooming
them for threat termination and combat aspects for Assam Police Special force team. The request came directly from the Superintendent of Police. The special force team includes – 300 black-panthers, SWAT members, Special branch people, people from CIJW school. Location is Best Jungle warfare spot in India, probably it is the best jungle warfare place in the world.
Sifu Riddhi Dutta martial arts – Childhood
Talking about his childhood, living in a joint family and later at 5 years of age, his parents moved to a new place because of better job prospects. The family settled as a nuclear family. This city has a better life standard and good educational opportunities. His parents living in the same place and are a happy middle-class family.
As a child his father dream of him to be a doctor or an engineer or something. However, Riddhi Dutta has a different vision from childhood. Where in the family wanted him to have a reputed yet common profession but he has a different approach towards things since childhood. Therefore, he has been working towards his journey without a second thought.
What is the best martial art according to Sifu Riddhi Dutta?
He said you have to believe in your own Kung-Fu/martial art and if you keep on repeating the same step, again and again, it will be your special Kung-fu. Your movement must have intent (Emotional content). You don't have to be angry while performing. However, it is vital to focus your energies on the power of emotional content while performing a movement. There is no good or bad art, there is an only good or bad practitioner.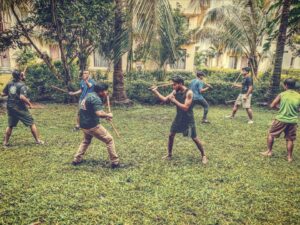 In India, there is not one single pure form which is taught today. A lot of people are not even aware of that right martial arts, as in India there are no proper, professional and certified trainers who can give the right knowledge in regard to this subject. And the story and the journey of Riddhi Dutta himself is explaining the credibility of Sifu Riddhi Dutta.
This story is an honour for team storyofsouls.com. We have always wish to have the inspirational yet unique common man stories. They dare to be the change which they want the society to see. It's not easy to walk alone from the league. It is the people like Riddhi Dutta who have the courage to do their way. He brings the right perspective toward martial Arts. If you wish to know more about him, follow him at his Facebook page.
Contribute to Story Of Souls, which is an initiative where we invite people to share their stories with us. We want people to "write to heal." It is genuinely an Online Platform where you can share your real-life stories. You can also visit our Youtube channel