Tejpreet Singh Dulat – ADDING FLAVORS TO FOOD AND LIVES!! 
Millions of people aspire to be on the list of trendsetters by taking up the "road less traveled"; but how many ends up doing rare? The story revolves around one such trendsetter, for whom
work has no boundaries-TEJPREET SINGH DULAT.
BEGINNING OF A JOURNEY…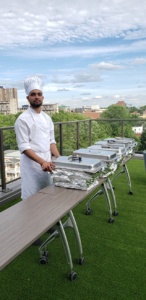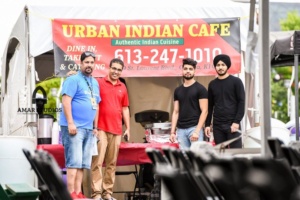 The beginning of his life story is no less than any other hustling youth. Years back, he landed in
Canada is aspiring to make a name in western media. However, his Punjabi heart always moved towards food. His obsession with food made him experiment with the flavors, and so his bond with Indian dishes grew even stronger.
LOVE FOR FOOD !!
Tejpreet Singh Dulat soon discovered his passion for food and, without hesitating, changed his
direction and landed in the food industry. Opportunities always come but rarely do we recognize them. But Tejpreet instantly grabbed the opportunity of opening his restaurant for which he was dreaming since 2007. He got hold of an existing restaurant by the name "Bombay Masala" and uniquely renamed it "Urban Turban." Since then, Urban Turban has been an enormous success as he focused on the "No Preservatives" agenda. The restaurant became famous for its mouth-watering yet healthiest food.
His love for food is not only limited to preparing the best but also to be able to present it well
and thus he has worked fabulously as a manager at the two very famous Indian restaurants.
FAMILY- THE SUPPORTING PILLAR
Family is the best support system for anyone. Tejpreet has learned his initial cooking from his dear mother. "Indeed, I am blessed to have family and friends who constantly motivate me during all times," – shares a beaming Tejpreet.
SOCIETY COMES FIRST !!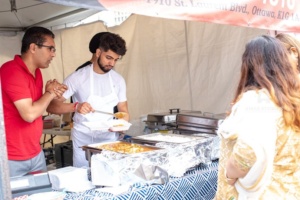 Being helpful to society in any way, especially for women, is Tejpreet's dream project. He sincerely believes in and promotes women's empowerment. Women who have no specialized skills are often neglected in life. But according to Tejpreet, one can create wonders if we genuinely seek to identify the hidden talent. Tejpreet has given a chance, especially to women, for tie-ups from England to India. His extraordinary approach of "Let's join hands and work together" has motivated hundreds of people and opened new doors for aspiring women. Tejpreet is a versatile person, an efficient manager, and a wonderful human being. Society needs more gems like him.
About our Storyteller: Vanshika Bansal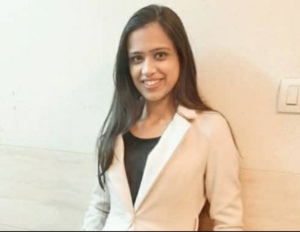 Vanshika Bansal is a perfectly imperfect person who sees the world through different eyes. She is a girl with a lot more dreams in her eyes and a heart full of love for writing, and she pours her heart out to express herself through words. She is looking forward to seeing a lot more new beautiful things and framing them in words.
Contribute to Story Of Souls, an initiative where we invite people to share their stories with us. We want people to "write to heal." It is genuinely an Online Platform where you can share your real-life stories.